Photos from the Detective Pikachu set seemingly emerge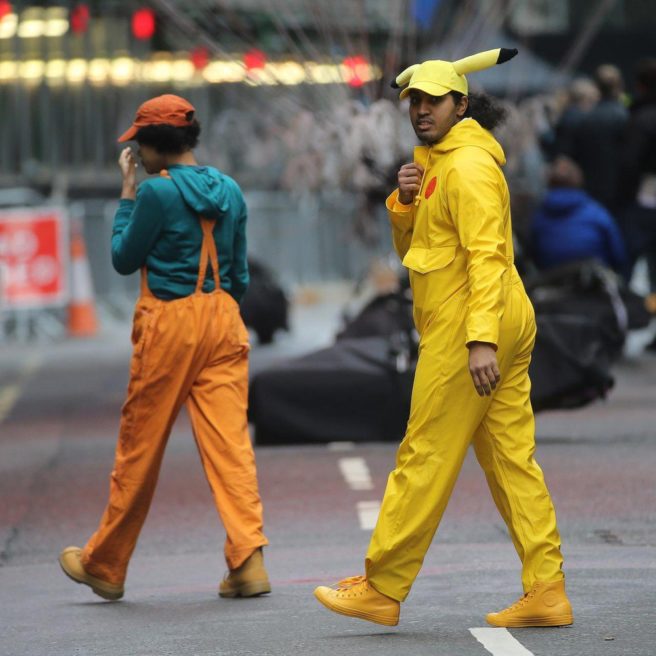 A new wave of photos have apparently emerged from the Detective Pikachu film set. Images show extras dressed in Pikachu and Snorlax outfits as well as green-screen suits, actress Kathryn Newton in a red blazer with the pin "CNM" under her lapel, a group of cast members dressed in silver outfits with matching purple baseball caps, and more. Anime News Network also reports that large balloons were released into the sky as actors Ken Watanabe and Bill Nighy looked on.
Below is the full set of photos:
It's important to note that the Detective Pikachu movie isn't intended to be a full recreation of the game. As one example, Lucy went by the name Emilia Christie in the English game and wasn't sassy.
Leave a Reply