PlatinumGames talks Bayonetta 3, no restrictions from Nintendo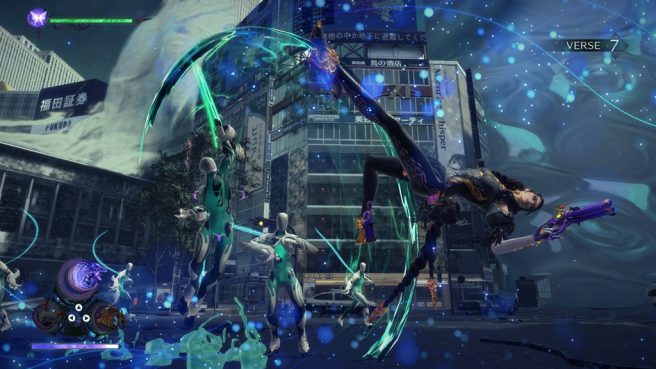 PlatinumGames vice president Hideki Kamiya has commented on Bayonetta 3 as part of an interview with IGN.
Kamiya told the site that the Switch exclusive will have "its own color" compared to prior entries in the series. He also teased that there'll be "new types of gameplay".
Kamiya stated:
"If you look at the [trailer we released in September], hopefully that should reassure you that we have been hard at work on development, and it should also show you that there are a lot of new elements in this game that were not in Bayonetta 1 and 2. I hope the footage released so far will fuel your expectations for this game."

"At the beginning of the trailer, viewers might have been confused about what game it was for, and then we introduced some enemies, and still it was kept unclear, and then Bayonetta appeared. I think the fact that we were able to pull off this misdirection in the trailer shows that the new game has its own color. Bayonetta 3 looks a little different, and it includes some new types of gameplay, so I hope players will find it fresh."
Just like Bayonetta 2, Bayonetta 3 is largely happening thanks to Nintendo. However, despite that, Kamiya says that the Big N hasn't put any sort of restrictions in place.
He said:
"When we released the previous trailer, some fans thought that maybe working with Nintendo had meant we were under some kind of restrictions in terms of creative expression, but that is absolutely not the case. This will be a very Bayonetta-esque Bayonetta game."
As for one thing that probably won't be returning in Bayonetta 3, don't expect to see Nintendo costumes that appeared in the series previously. PlatinumGames president Atsushi Inaba said: "We already did a lot of that in Bayonetta 2, so it wouldn't be much fun to repeat ourselves every time."
Bayonetta 3 launches for Switch later in 2022.
Leave a Reply