Pokemon Direct live stream – January 9, 2020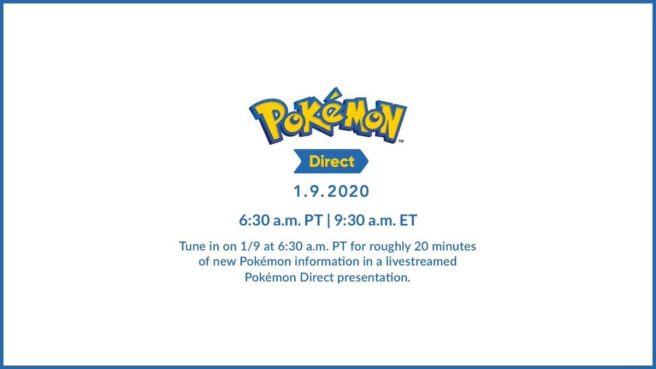 The first Nintendo Direct of 2020 is dedicated to Pokemon, and the festivities will be kicking off soon. Today's Pokemon Direct goes live at 6:30 AM PT / 9:30 AM ET / 2:30 PM in the UK / 3:30 PM in Europe. It will last roughly 20 minutes.
You can watch the Pokemon Direct as it happens below. We'll be adding news to the site throughout the presentation, and you can expect more coverage once it ends.
Leave a Reply