Pokemon Evolutions episode 5, The Rival, now live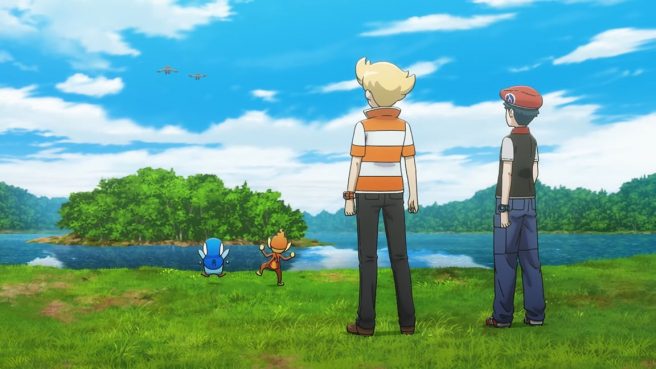 The Pokemon Company has just gone live with episode 5 for Pokemon Evolutions, a new anime mini series. This one is titled "The Rival".
This time around, the spotlight is put on Sinnoh, which ties in well with the recent launches of Pokemon Brilliant Diamond and Pokemon Shining Pearl. The official description mentions: "No matter how fast you run, your rivals are always one step ahead, pushing you to better your skills. Eventually, you'll have to face your rival in your travels… for Barry, that time has come."
You can see Pokemon Evolutions episode 5 below.
We've seen four other episodes for Pokemon Evolutions thus far. The first one with Leon from Pokemon Sword/Shield here. There's also an episode based on Pokemon Sun/Moon here. A few weeks ago, we shared the video for Pokemon X/Y here. And lastly, the fourth episode is here.
Each episode of Pokemon Evolutions highlight the known regions of the Pokemon world. They will cover a different region in reverse chronological order from which they were first explored in the games: Galar, Alola, Kalos, Unova, Sinnoh, Hoenn, Johto, and Kanto.
Pokemon Evolutions was on hiatus for a bit, but new episodes tend to come out bi-weekly, though the schedule hasn't been consistent as of late. The next one is currently planned for December 9.
Leave a Reply