Did Miyamoto and Aonuma's love for Crypt of the NecroDancer help make Cadence of Hyrule happen?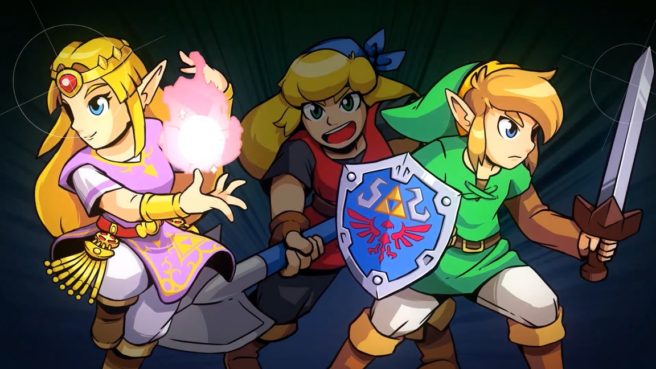 Cadence of Hyrule is an unexpected crossover between The Legend of Zelda and Crypt of the NecroDancer. But how did that collaboration between Nintendo and Brace Yourself Games happen anyway?
We do at least know some of the backstory. Brace Yourself approached Nintendo about having Zelda characters in something such as Crypt of the NecroDancer DLC. After the two talked, it eventually ended up as a brand new game.
That might not be telling the whole story. Game Informer's Imran Khan heard through the grapevine that Shigeru Miyamoto and Zelda producer Eiji Aonuma love Crypt of the NecroDancer, which helped make the collaboration happen.
Khan relayed the following in a recent Game Informer video:
"So I was talking about this on Twitter, and I was saying, 'Hey I kind of wondered how this happened because it doesn't seem there's a lot of cross pollination between Nintendo and Brace Yourself Games.' I got a DM from somebody who would know, and they pretty much straight up told me it's just that Miyamoto and Aonuma are huge fans of Crypt of the NecroDancer. When that game came to Switch, they apparently just got addicted to it and were like, 'Find these people. We need to talk to them.'"
Leave a Reply