Runner3 introduces its Spookyland world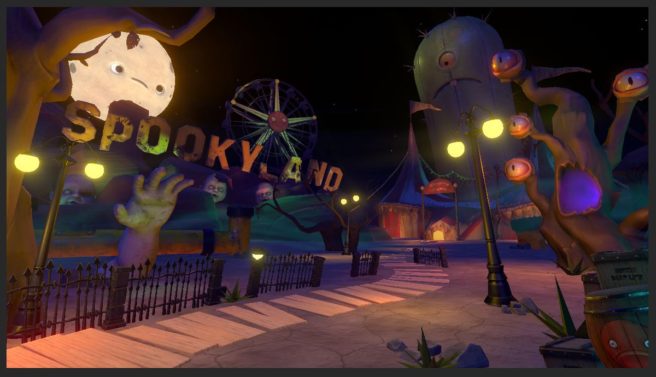 Choice Provisions has pulled back the curtain on one of the worlds to be included in Runner3. Yesterday, Spookyland was introduced.
Here's what Choice Provisions had to say about the world on its blog:
"Some of our previous reveals hinted at it, but we're excited to finally be able to come out and say it: One of the worlds in Runner3 is going to be a strange, peculiar place known as Spookyland. Pretty creepy, no? And yet, there's also a bit of an undeniable charm to it. I think it comes from the doll heads in the background. We have plenty more to share about Spookyland in the weeks ahead, including why it is that CommanderVideo and friends have made the crazy decision to go to such a place."
Runner3 has been receiving regular news updates since the initial announcement a little over a month ago. Expect that to continue going forward.
Leave a Reply