Skullgirls 2nd Encore for Switch getting massive update, Season 1 Pass in January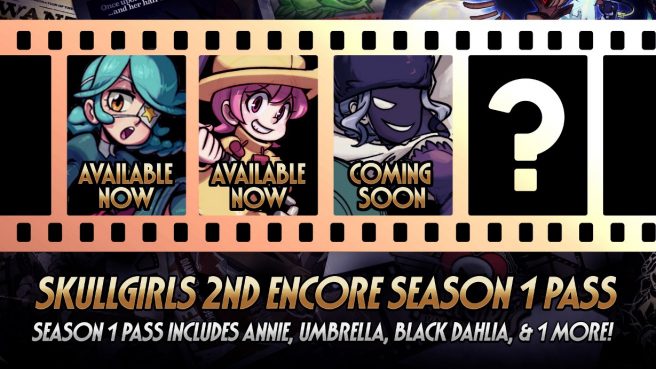 January is set to be a big month for Skullgirls 2nd Encore on Switch, with the team confirming that a massive update and release of Season 1 Pass are planned.
With the update, the game on Switch will have parity with other platforms. It will replace the previous version "with almost a full rewrite of the port's codebase, fixing numerous issues specific to that version." Players can look forward to enhanced load times that are over twice as fast as before, better performance, sharper UI, and smoother online play.
As for Season 1 Pass, it's comprised of several characters and bonuses. It includes Annie of the Stars, Umbrella, Black Dahlia, and another unannounced character planned for 2022. Also featured is the Season Pass Exclusive Palette Pack, original soundtrack (including Annie's new track), and Skullgirls Digital Art Compendium (updated).
Note that Black Dahlia will not be available on Switch just yet – she will arrive on Switch around the same time that she releases on PS4. This should be happening around the start of 2023, but a specific date will follow in the future.
The big update and Season 1 Pass for Skullgirls 2nd Encore on Switch goes live on January 3, 2023.
Leave a Reply