Sonic gets the Build-A-Bear treatment, Tails plush and more also available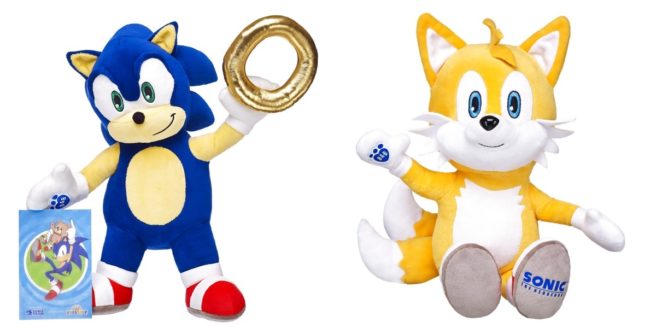 Much like Pikachu and Eevee, Sonic the Hedgehog now has his own plush from Build-A-Bear Workshop. The official website has it listed for $35. Note that this is an online exclusive bundle. It contains the 17-inch Sonic plush, gold ring accessory, and an exclusive print created by Sonic Team.
That's not all though. Build-A-Bear is also offering a pre-stuffed, 13-inch Miles "Tails" Prower doll for $15. You can also nab a T-shirt wearable by any Build-A-Bear doll and featuring Sonic, Tails, and Knuckles sells for $7 at retail. Last but not least, a digital sound clip playing the "Special Stage" theme from Sonic the Hedgehog 3 is being sold for $7.
Stores will begin carrying the Sonic-related merchandise on December 3. A closer look at the goodies can be found below.
Leave a Reply