Sonic Mania Plus upgrade for original Sonic Mania players to cost $4.99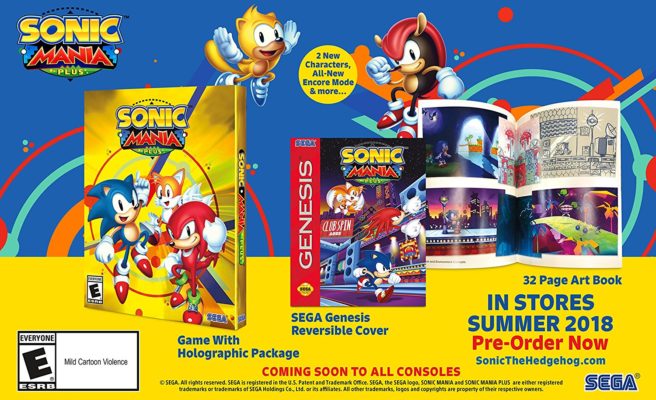 SEGA announced just a few minutes ago that Sonic Mania Plus is arriving on July 17 in North America and Europe. It's a new version of last year's game with playable characters Mighty the Armadillo and Ray the Flying Squirrel and an Encore mode that provides a fresh look at familiar zones with new challenges and layouts. Competition and Time Attack modes have also been updated for four player competitions, and ghost challenges for time trials.
If you previously purchased Sonic Mania last year and have no interest in the new physical version, you'll be happy to hear that you can still experience the new content. SEGA has confirmed that an Encore DLC pack will be available for $4.99 (£3.99) to upgrade to Sonic Mania Plus. It'll be out alongside the new physical release in July.
We have some new screenshots from Sonic Mania Plus below.
Source: SEGA PR
Leave a Reply