Suda51 on No More Heroes being accepted more in the west vs. Japan, news on Sylvia coming for Travis Strikes Again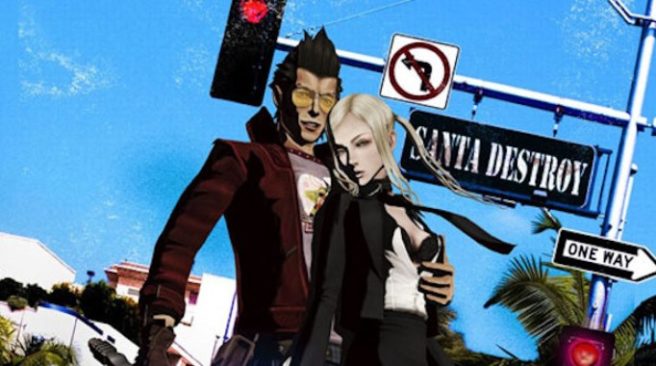 GamesRadar recently caught up for an interview with Suda51 for all things Travis Strikes Again: No More Heroes. Although there was talk about the upcoming Switch game, Suda51 took some time to reflect on the series as a whole.
One noteworthy part of the discussion came about while Suda51 commented on No More Heroes being accepted in the west compared to Japan. He said that there has "definitely" been a "much more positive reaction" in North America and Europe. Although the reaction in Japan hasn't been particularly bad, it perhaps hasn't been as warmly received due to its violent nature and blood.
Suda51 said:
One thing that I can say is that America and Europe definitely had a much more positive reaction to [No More Heroes]. It's not that the reaction was bad in Japan, necessarily. But one thing that happened with No More Heroes – that happens with many of Grasshopper's games – is that they tend to do a lot better overseas. In Japan, games like No More Heroes, they've got a bit of a dirty, naughty side to them, you know? At the same time, they tend to be really bloody. A lot of Japanese gamers don't really accept that kind of game as much as Western gamers do. In North America and Europe, people tend to not only be able to accept that, but they laugh at that kind of thing. Whereas in Japan, a lot of people are kind of like, 'Oh, I can't really deal with that.'
Suda51 did also have plenty to say about Travis Strikes Again: No More Heroes. It's largely what we've heard before over the past couple of weeks, but he did share something interesting. When we hear about the game next, we'll apparently get some information about Sylvia.
Suda51 teased:
Of all the information we've put out so far, there's hasn't been anything about Sylvia released yet. I can't say anything right now, but when we release the next batch of information, there should be more pertaining to Sylvia there, so look forward to that.
Leave a Reply