Super NES Classic Edition pre-orders will be at six retailers in North America, GameStop possibly today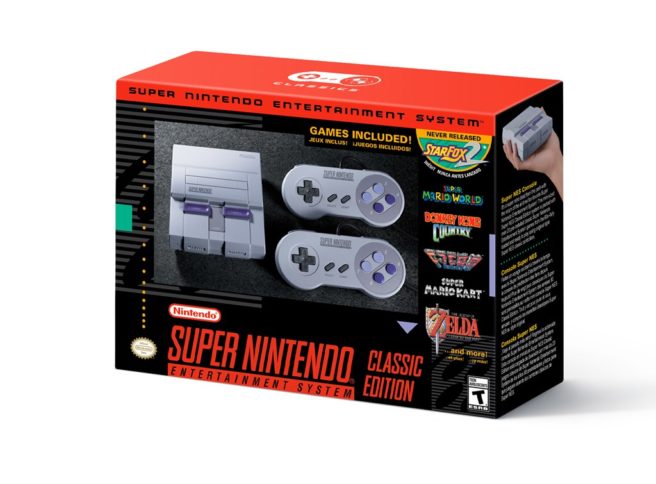 The Super NES Classic Edition website has updated with some pre-order news for North America. In total, six retailers will be accepting reservations. These include Amazon, Best Buy, GameStop, Target, Toys "R" Us, and Walmart.
Both Best Buy and Amazon took pre-orders earlier today… at some ridiculous times, especially for those on the East Coast like myself. We did not report on those, and I'm terribly sorry for that. Nick was having some issues on his end, and Matt isn't really familiar with the pre-order situation as our European correspondent – not to mention the tons of Gamescom news that dropped earlier today keeping him busy. We were also expecting Nintendo to provide specifics about the pre-order situation, but that didn't happen, and as much as I'd like to be, I can't be watching over things the full 24 hours each day – or I'd probably die.
With all of that said, we'll be keeping track of pre-orders as best we can. GameStop pre-orders may actually begin later today. Employees are being told to expect a "special announcement that will require immediate attention", so stay tuned.
Leave a Reply