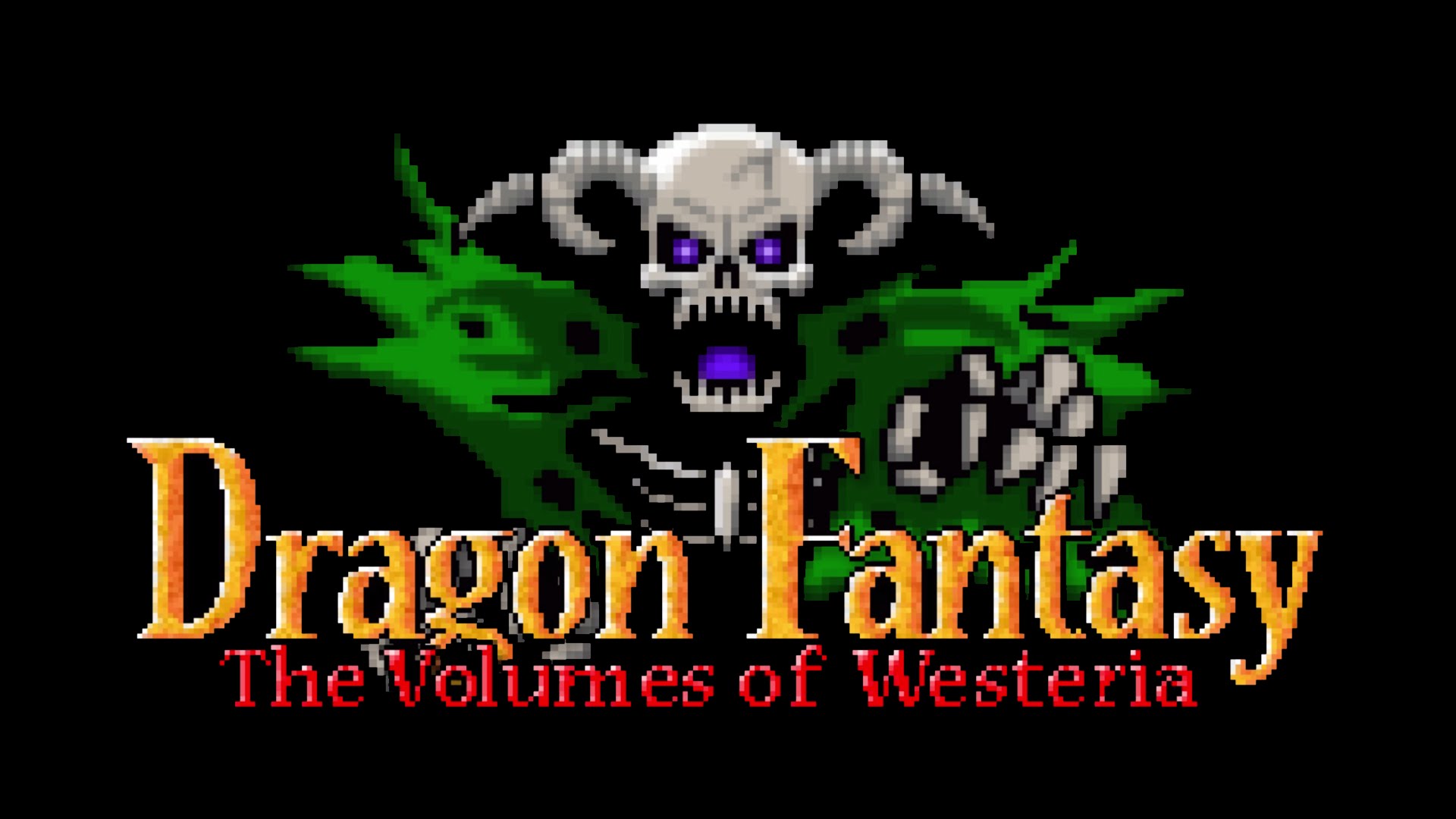 New screenshots of Dragon Fantasy: The Volumes of Westeria are in. With these latest images, we get a look at how the game appears on both Wii U and 3DS. Check them out below.
Dragon Fantasy: The Volumes of Westeria launches on the North American Wii U and 3DS eShops next Thursday. Those who purchase one version can receive the other edition for free.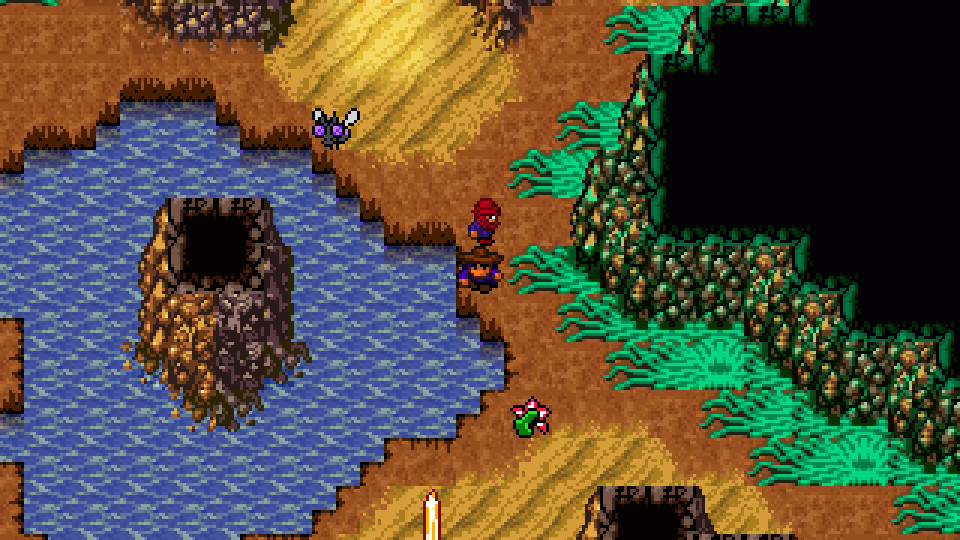 Choice Provisions has revealed that Dragon Fantasy: The Volumes of Westeria is making its way to the eShop on July 23 on both Wii U and 3DS. Cross-buy is supported, so if you purchase one version, you'll get the other one for free.
Choice Provisions announced via Twitter a few minutes ago:
Dragon Fantasy: The Volumes of Westeria is hitting 3DS and Wii U on 7/23! And it will be cross-buy! (Please RT!) https://t.co/O8HdL6aj1l

— Choice Provisions (@TotallyChoice) July 15, 2015
Dragon Fantasy: The Volumes of Westeria is the first entry in the Dragon Fantasy series. The second game is also expected on the eShop at some point.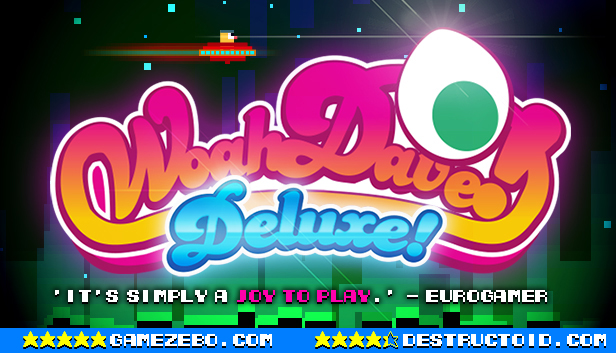 Choice Provisions' update for Woah Dave! is out now on 3DS. This is entirely for the "Deluxe" content, which adds new characters, bosses, and more.
Choice Provisions passed along the update news via Twitter a few moments ago.
Oh hey! It looks like the 3DS update for Woah Dave! is available now! If you own the game, go get yourself some free WOAH DAVE! DELUXE! <3

— Choice Provisions (@TotallyChoice) May 13, 2015
To recap, here's what's included in Woah Dave! Deluxe:
* Two new levels, each of which will challenge even the best Woah Dave! players to rethink their strategy
* New characters in the form of:
– Adoma (of Destructamundo fame)!
– Jr. Melchkin (of BIT.TRIP fame)!
– CommandgirlVideo (of BIT.TRIP fame)!
– Mr. Robotube (of Robotube Games fame)!
– BlokTom (of Bloktonik fame)!
– Plus a new, hidden character. Find them if you can!
* Boss battles!
* New enemy types!
* Rideable UFOs!
* A "Classic Mode" for all those Woah Dave! purists who would prefer their game remain unchanged!
* Maybe a few additional Easter eggs…!
And here's the original trailer: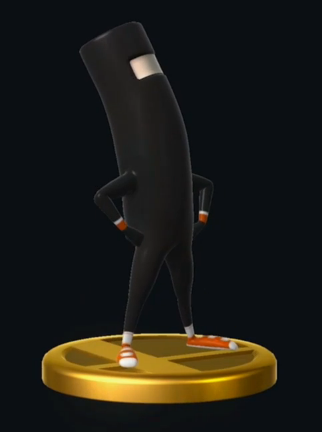 There were a few unexpected trophy inclusions in the new Smash Bros. One of these was CommanderVideo, the star of the Bit.Trip series.
CommanderVideo's inclusion in Smash Bros. Wii U came about thanks to some persistence from Choice Provisions. The company reached out to Nintendo, and that's pretty much all it took!
Associate producer Dant Rambo Nintendo Life:
We were the ones to approach Nintendo. We've always loved the idea of CommanderVideo showing up in a Smash Bros. game in some capacity, and thanks to our longstanding relationship with Nintendo, we were able to make it happen!

But yes, the "process" here was really just us emailing Nintendo a lot and being annoying.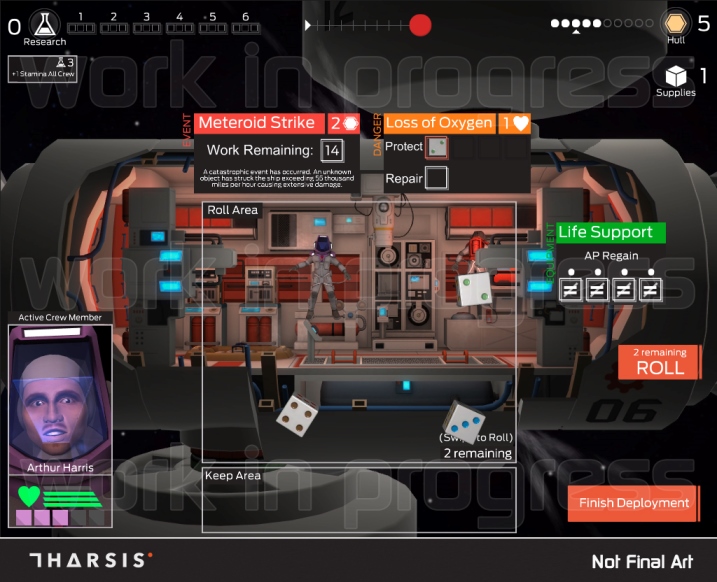 Choice Provisions already has plans to bring the Dragon Fantasy games and Shutshimi to Wii U. The company's support may not be stopping there, however.
In an interview with Nintendo Life, associate producer Dant Rambo mentioned that Choice Provisions has interest in releasing the PC strategy game Tharsis on the eShop.
Rambo said:
We're currently hard at work on games called Tharsis and Laserlife. The former is a perma-death, turn-based strategy game about the first manned mission to Mars; the latter is a music game where players are tasked with restoring the memories of a dead astronaut. Both are significant departures from our previous work and we're really excited about them!

In fact, we've been talking a lot about bringing Tharsis to the Wii U! Stay tuned for more info about that.
Muteki and Choice Provisions recently announced that the two sides are teaming up for the distribution of the Dragon Fantasy games. Dragon Fantasy: The Volumes of Westeria and Dragon Fantasy: The Black Tome of Ice are still coming to 3DS as originally planned, but other platforms have been added, including Wii U.
So how'd all of this come about anyway? It's all because creator Adam Rippon is involved at both Muteki and Choice Provisions. As for Wii U, Choice specifically requested that the console be thrown into the mix.
Muteki founder Bryan Sawler told Siliconera:
Adam works there? Seriously, though, they actually approached us about the idea. Adam had started working with the Choice Provisions guys on some games and they mentioned they'd love to help us get the games on Steam. At the point we were talking about a 3DS port already and they told us about this idea of Choice Publishing and we decided that our interests were aligned. Half-way through the deal they decided they were interested in adding Wii U to the mix and far be it from me to get in the way of more people playing this game!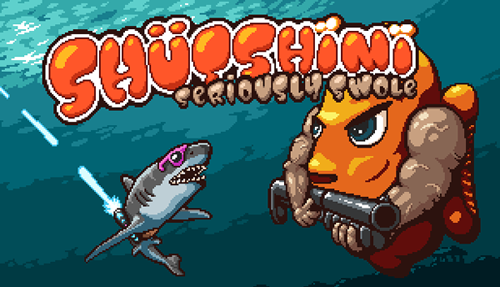 Neon Deity Games' randomized shoot 'em up Shütshimi is coming to Wii U. Choice Provisions announced that the company will be publishing the title on Nintendo's console and other platforms.
Read up on a brief overview of Choice Provisions below. You'll also find an announcement trailer attached.
Shütshimi is a randomized shoot 'em up about a muscle-bound fish with memory problems defending the seven seas.

Armed with your trusty bullet-morphing shotgun, defeat or navigate through waves of enemies and collect powerups as you battle your way through each of the game's bosses. But there's a catch (there's always a catch): you've been cursed with an incredibly short attention span. Combat waves and upgrade cycles only last 10 seconds a piece, so you'd better act fast!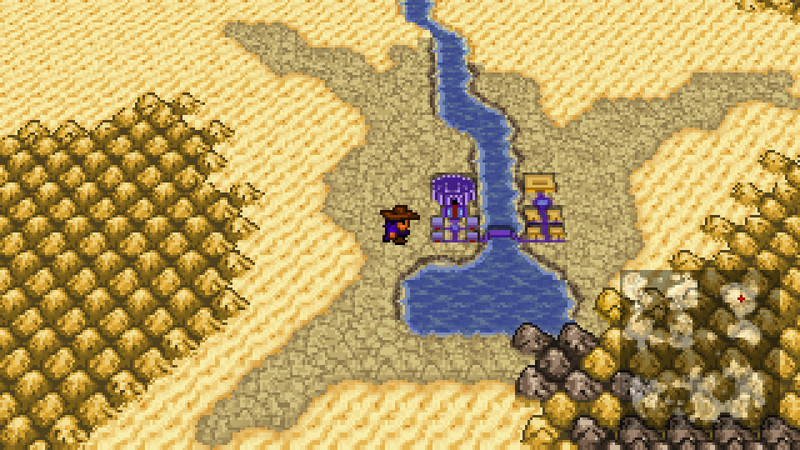 Muteki ended up confirming Dragon Fantasy Book I and II for 3DS last year. The studio finally shared an update today, and also revealed that the two titles will be heading to another Nintendo system.
First, let's talk about the big news. Dragon Fantasy Book I and II are now confirmed to be in development for Wii U alongside 3DS. The two RPGs will be released under the updated names "Dragon Fantasy: The Volumes of Westeria" and "Dragon Fantasy: The Black Tome of Ice".
Muteki additionally announced today that Choice Provisions will be in charge of publishing duties for Dragon Fantasy: The Volumes of Westeria. The company will be handling things like dealing with rating boards while Muteki focuses on development.
It's certainly a big day for Woah Dave! In addition to sharing news about the game's Deluxe update, Choice Provisions confirmed on Twitter today that the entire package will be released on Wii U.
The tweet is as follows:
Woah Dave! Deluxe is also coming to Wii U!

— Choice Provisions (@TotallyChoice) February 25, 2015
We don't have any additional information yet, but stay tuned!