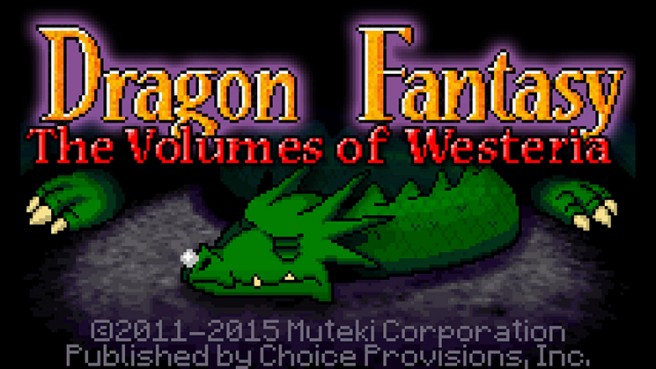 Dragon Fantasy: The Volumes of Westeria is coming to the North American Wii U and 3DS eShops tomorrow. Take a look at some footage from the game below.
Muteki and Choice Provisions recently announced that the two sides are teaming up for the distribution of the Dragon Fantasy games. Dragon Fantasy: The Volumes of Westeria and Dragon Fantasy: The Black Tome of Ice are still coming to 3DS as originally planned, but other platforms have been added, including Wii U.
So how'd all of this come about anyway? It's all because creator Adam Rippon is involved at both Muteki and Choice Provisions. As for Wii U, Choice specifically requested that the console be thrown into the mix.
Muteki founder Bryan Sawler told Siliconera:
Adam works there? Seriously, though, they actually approached us about the idea. Adam had started working with the Choice Provisions guys on some games and they mentioned they'd love to help us get the games on Steam. At the point we were talking about a 3DS port already and they told us about this idea of Choice Publishing and we decided that our interests were aligned. Half-way through the deal they decided they were interested in adding Wii U to the mix and far be it from me to get in the way of more people playing this game!