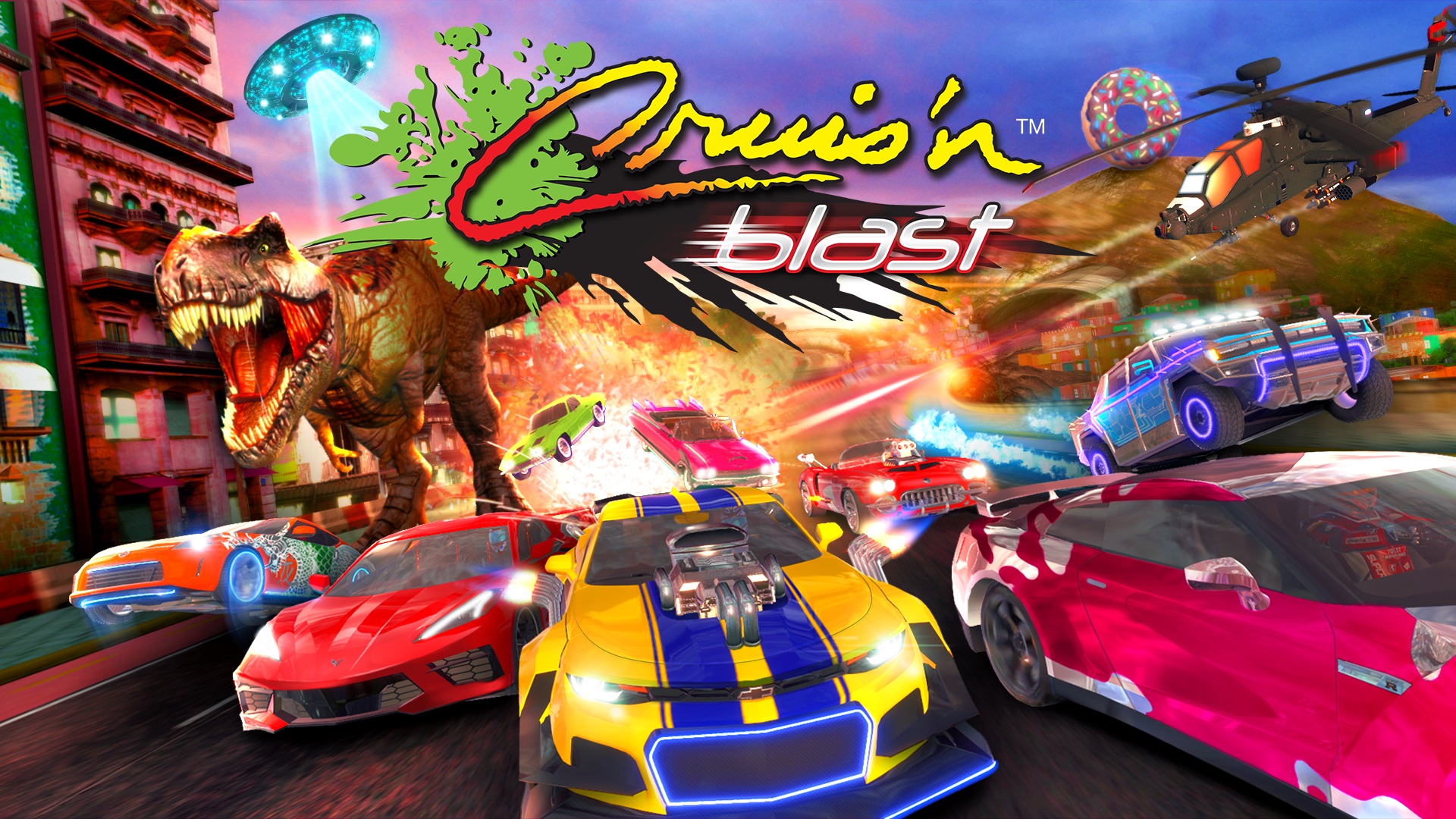 Raw Thrills has readied a trailer for Cruis'n Blast to promote its upcoming release on Switch. Get a look at the video below.
Cruis'n Blast is due out on Switch this fall.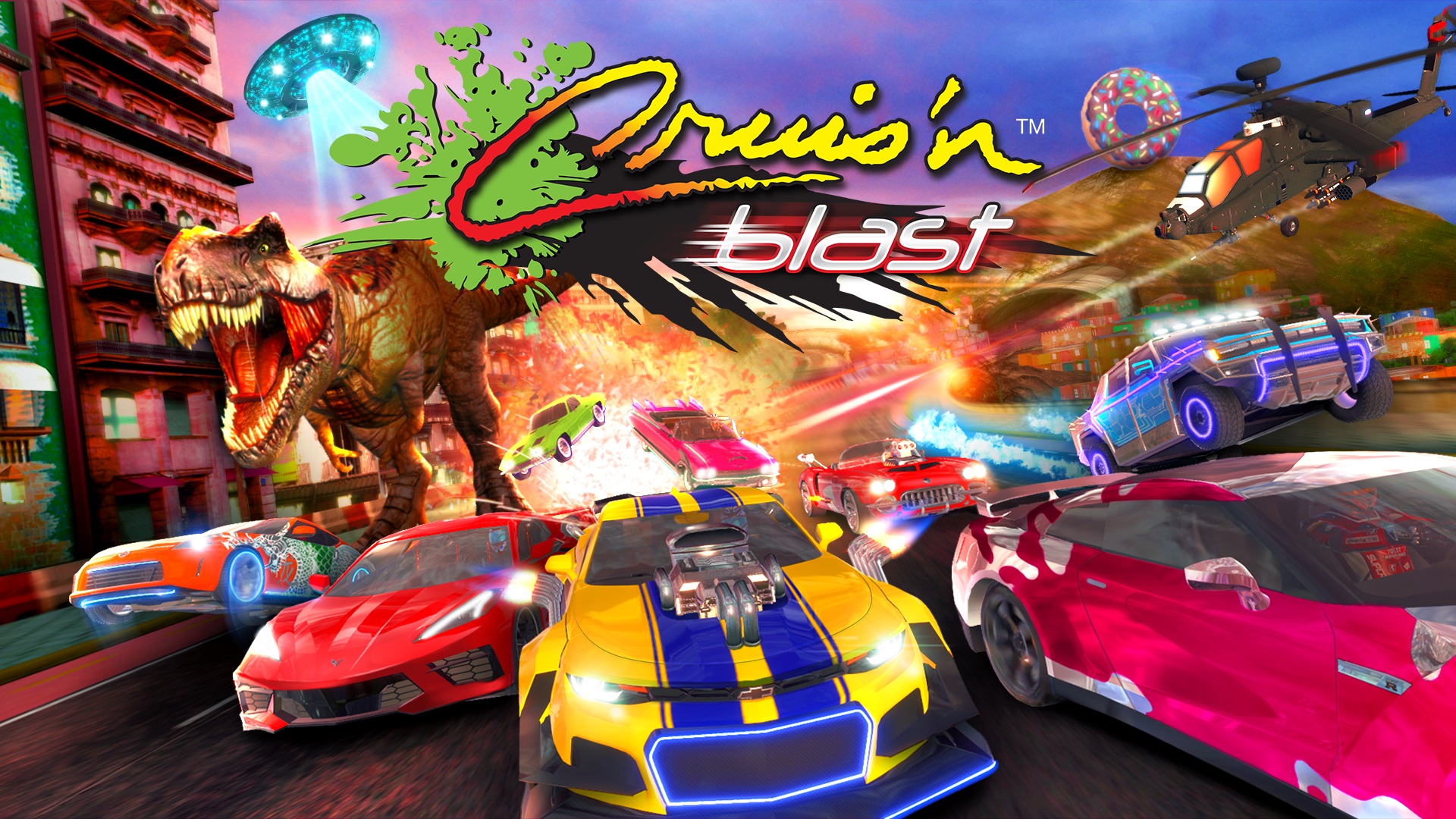 Cruis'n Blast, which was announced for Switch earlier today, has received a set of screenshots. Take a look at the images below.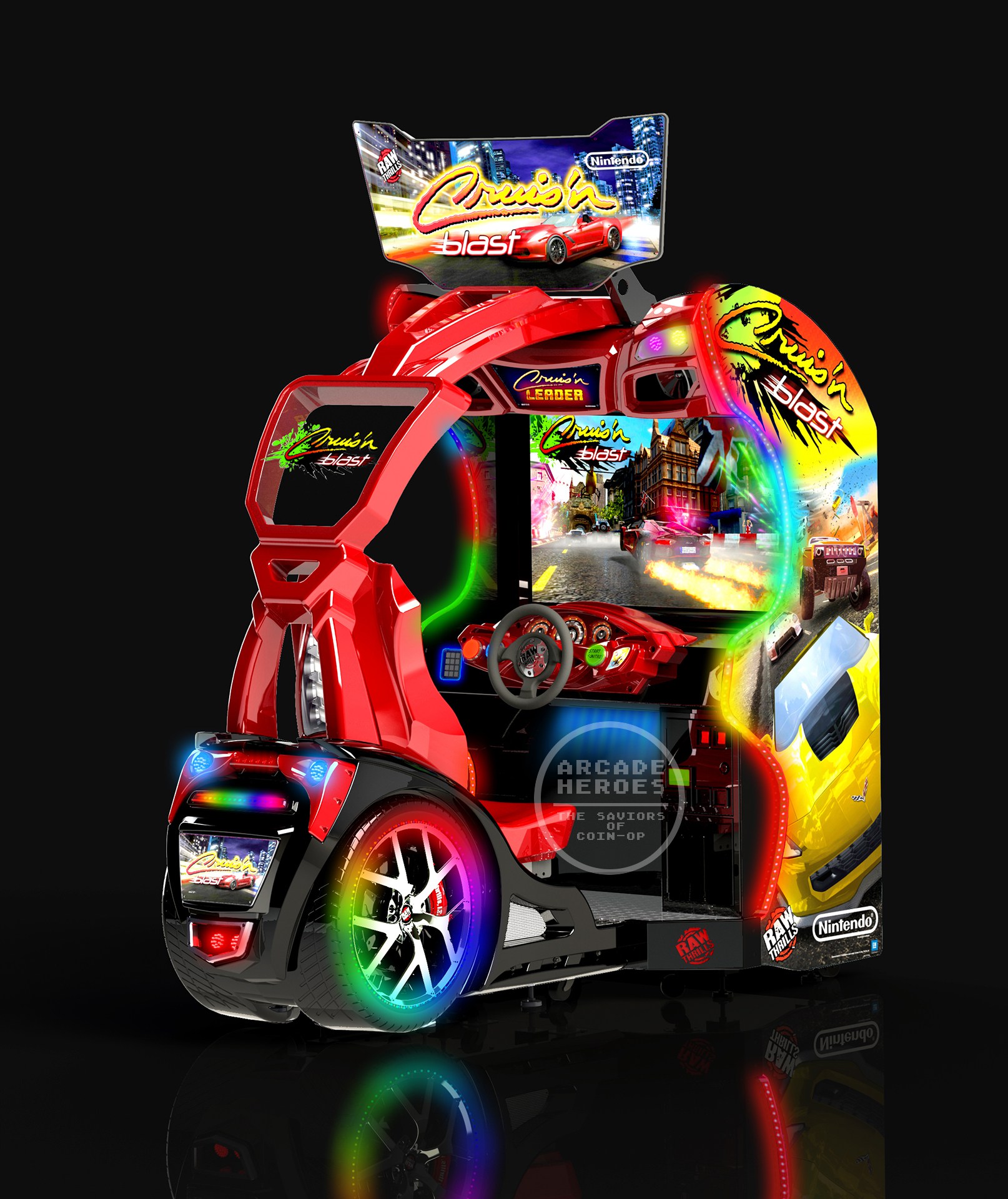 Earlier in the year, Raw Thrills brought Cruis'n Blast. Nintendo's logo is featured on the arcade machine in part because the Cruis'n name was licensed from the Big N.
In a recent interview with Arcade Heroes, Raw Thrills CEO Eugene Jarvis spoke about the Nintendo side of things for Cruis'n Blast. On the topic of how involved Nintendo was in the process, Jarvis stated: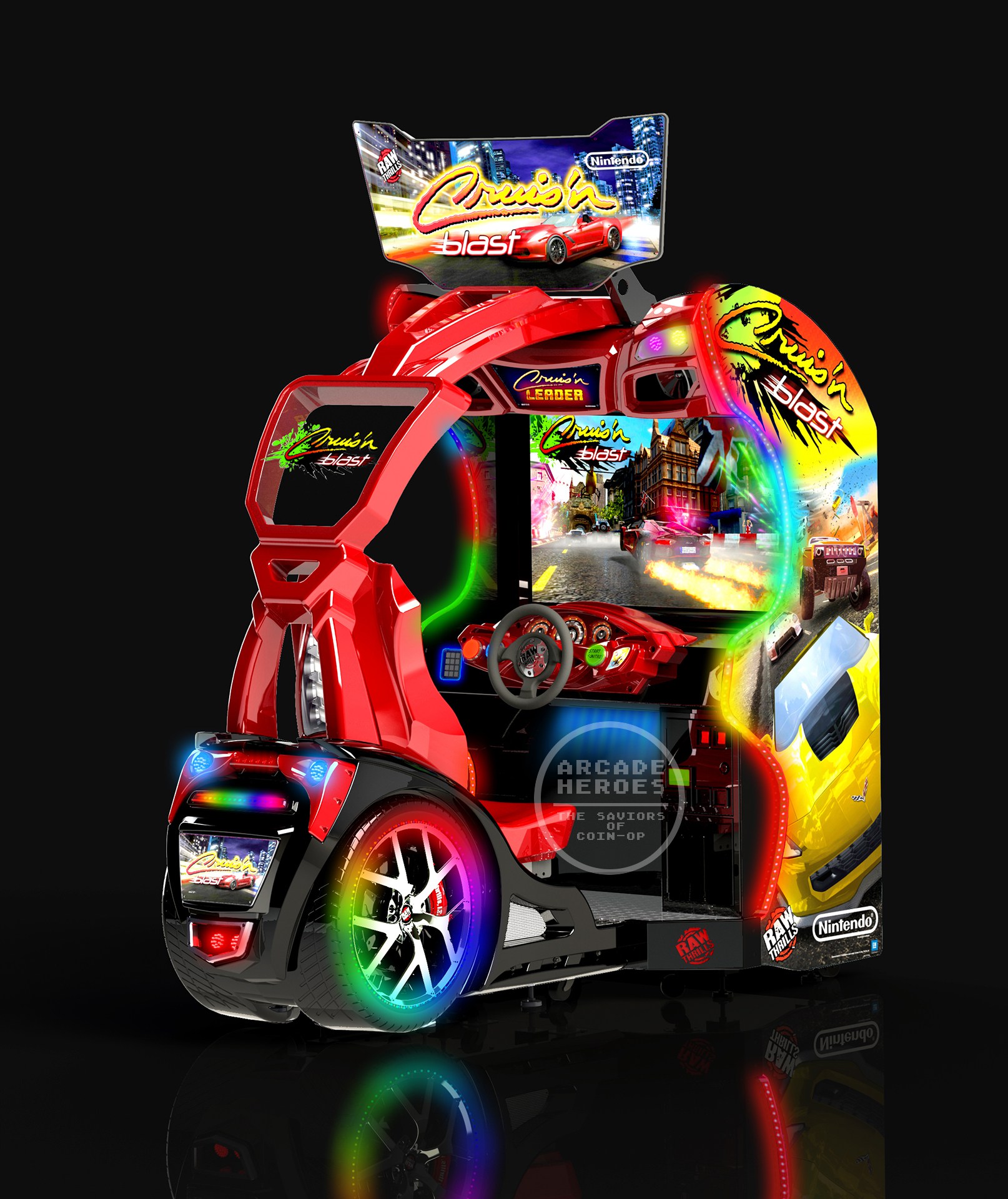 Raw Thrills and Nintendo's new arcade game Cruis'n Blast is starting to make its appearance. Arcade Heroes captured some off-screen footage from IAAPA 2016, which we've posted below.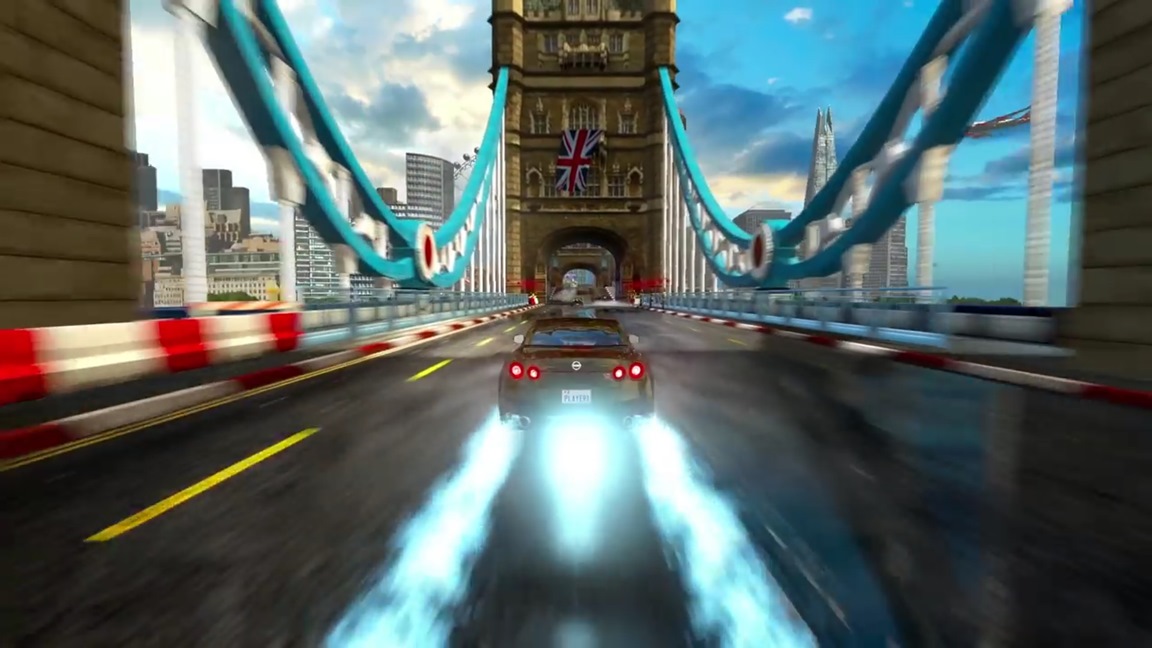 Raw Thrills is working with Nintendo to bring Cruis'n Blast to arcades in January. We now have the first trailer, which you can see below.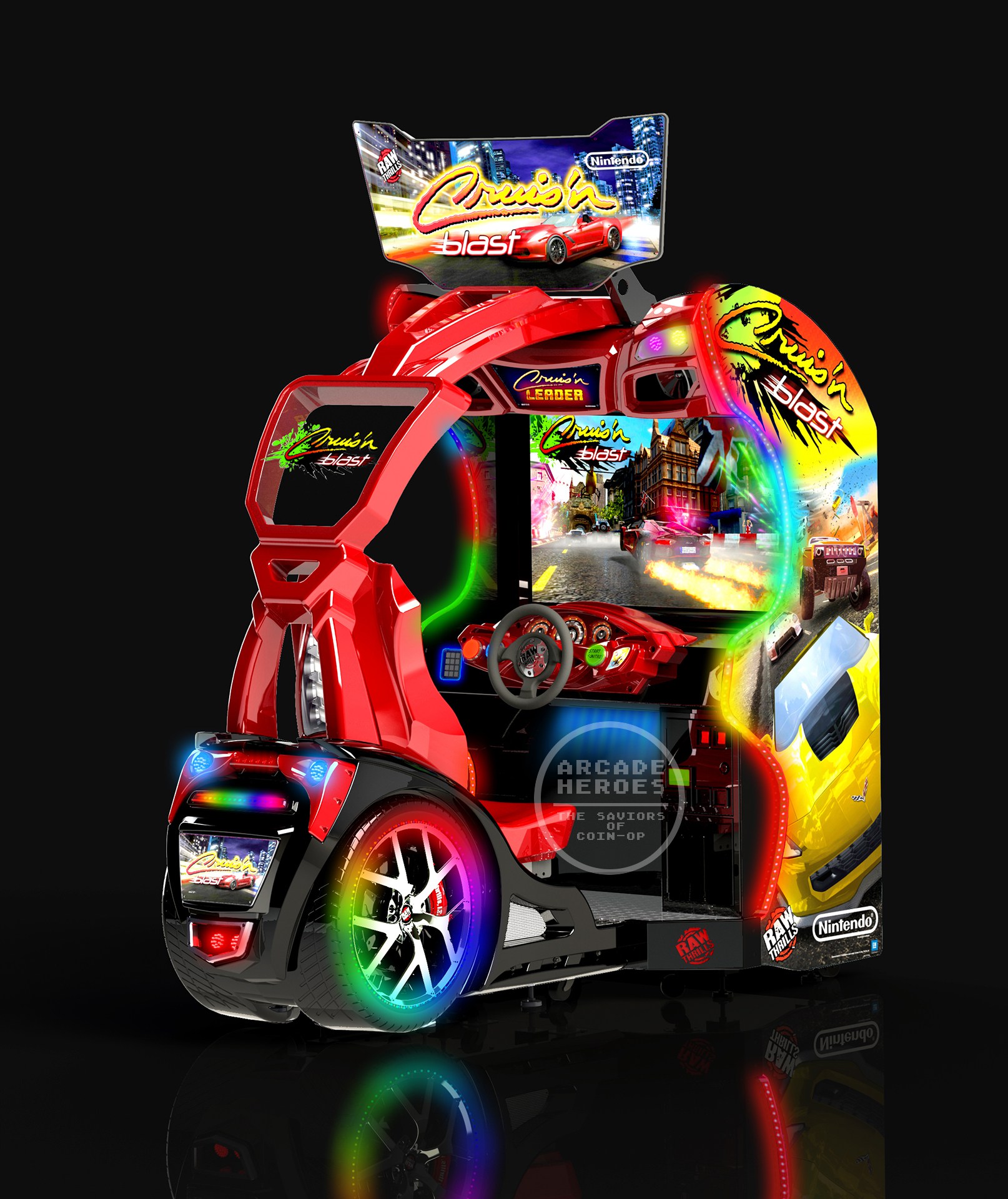 Raw Thrills and Nintendo are bringing back the N64 launch title Cruis'n USA. Starting in January, Cruis'n Blast will be available for arcades.
Raw Thrills has been developing the new racer, which has been licensed from Nintendo.
Here's what we know:
Cruis'n Blast, developed by the crack Raw Thrills studio team, takes Cruis'n into the new millennium as players zoon 200 mph through the bustle of London, blast through the exotic wonders of Madagascar, celebrate Carnival in Rio, amaze to the hi tech splendor of Singapore, and drive an earth-shaking thriller through Death Valley. Every track is packed with speed thrills, exploding scenery, and extreme special FX. In tune with the times, players race in an immersive cockpit simulator loaded with HD supercomputer graphics and immersive effects. The Thrill-D Blaster sound system recreates the sound of an actual race, backed by a pumping soundtrack that is a staple of the Cruis'n experience.

Key features include:

– NEW! Dramatic enclosed cockpit cabinet with fully immersive Thrill-D Blaster™ sound
– NEW! BLAST™ turbo boost for truly insane speed!
– Awesome supercars including Lamborghini Veneno™, Nissan GTR, Corvette 206, and more.
– 43″ 1080p HD LED TV
– Mind-bending color FX from over 1000 Vibrant RGD LED's
– State of the art GTX 750 Ti Nvidia supercomputer HD graphics
– NEW! Link up to 8 games for massive multiplayer action
Cruis'n Blast underwent testing in select locations during the summer. We've posted some footage based on that appearance below.
Thanks to uPadWatcher for the tip.