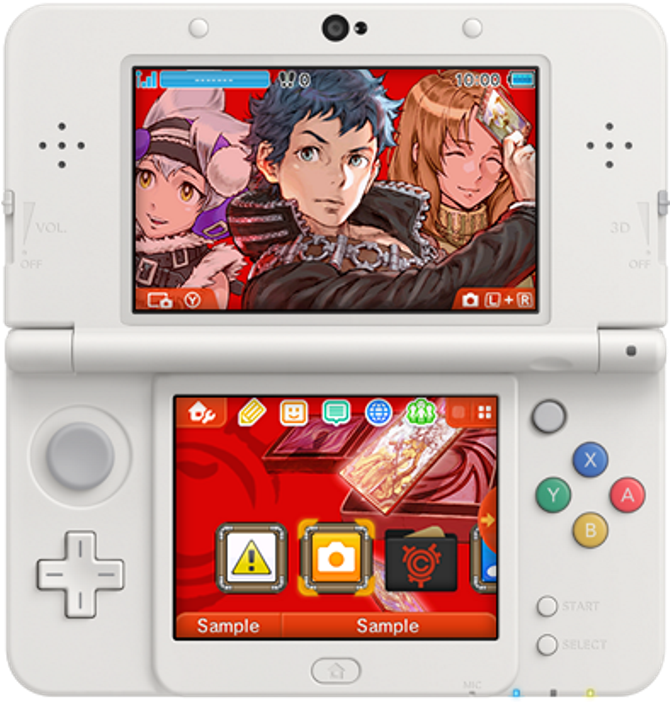 Looking to expand your library of 3DS themes? In North America, a new design based on Culdcept Revolt is available. Best of all, it's free. Just visit the theme shop as usual and you should see it there.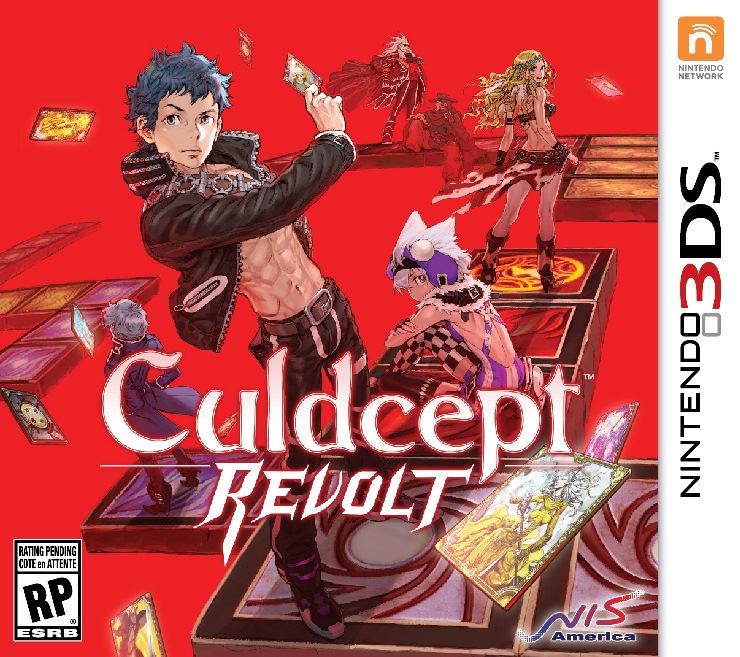 Culdcept Revolt is out today for 3DS in North America, and later this week and Europe. Watch the official launch trailer from NIS America below.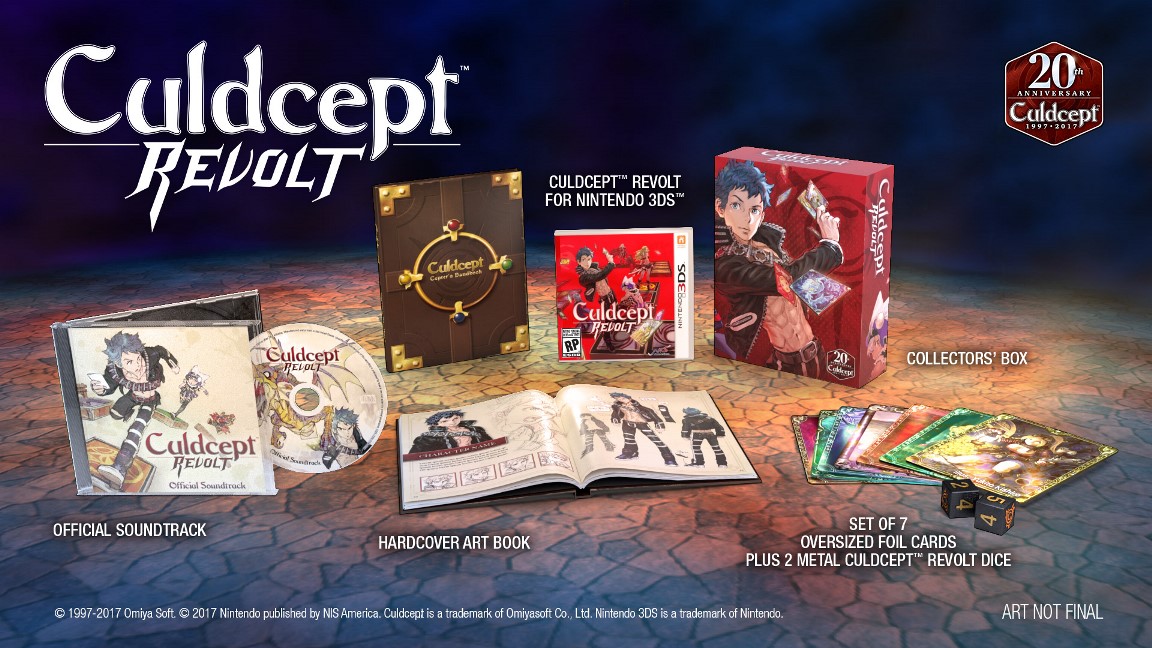 NIS America has prepared a special limited edition for Culdcept Revolt, which is out this week in North America and Europe. You can see the full package unboxed below.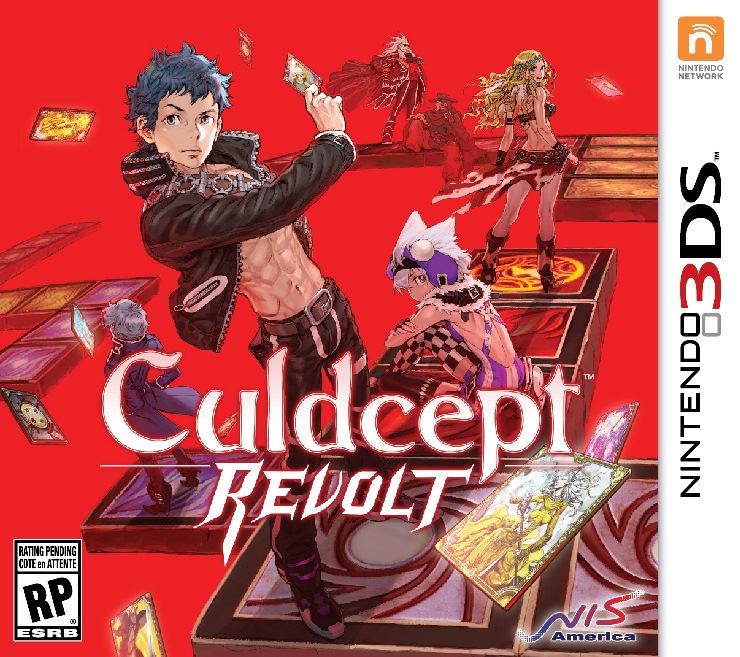 Folks are beginning to get their hands on the finalized locations version of Culdcept Revolt. We've attached a bunch of footage from the game below.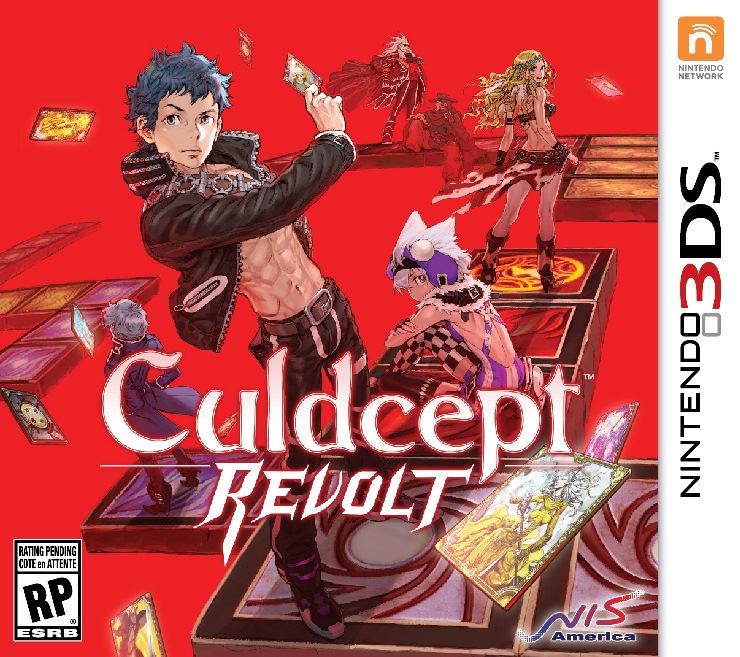 Culdcept Revolt is now known. If you plan on purchasing the game digitally, you'll need 3,390 blocks / 423.75 MB of free space. NIS America is publishing Culdcept Revolt on October 3 in North America, and October 6 in Europe.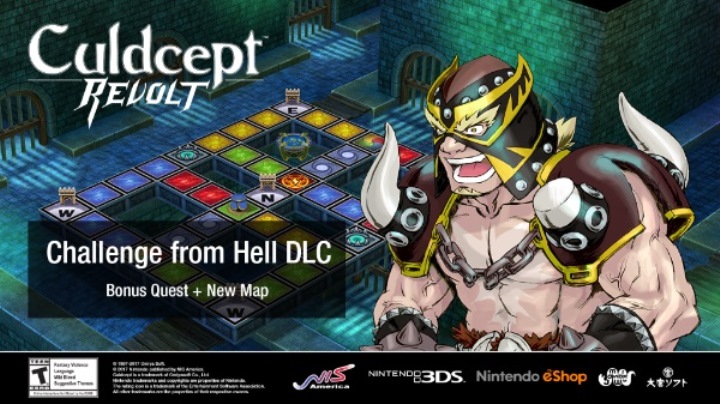 NIS America issued a new trailer for Culdcept Revolt. You can watch it below.
Along with the trailer, NIS America passed along some news about a free DLC opportunity. Fans who sign up on the official website in North America, Europe, and Australia will be provided with the following DLC packs:
Challenge from Hell DLC – A challenging bonus scenario and special map that can be used in single and multi-player game modes!

Soltis Book Cover DLC – Show off your book locally and online with a glorious book cover based on the god of Soltaria!
The offer only lasts until 9:59 AM PDT on October 3, 2017. Codes will be e-mailed on launch day at 10:00 AM PDT.
Source: NIS America PR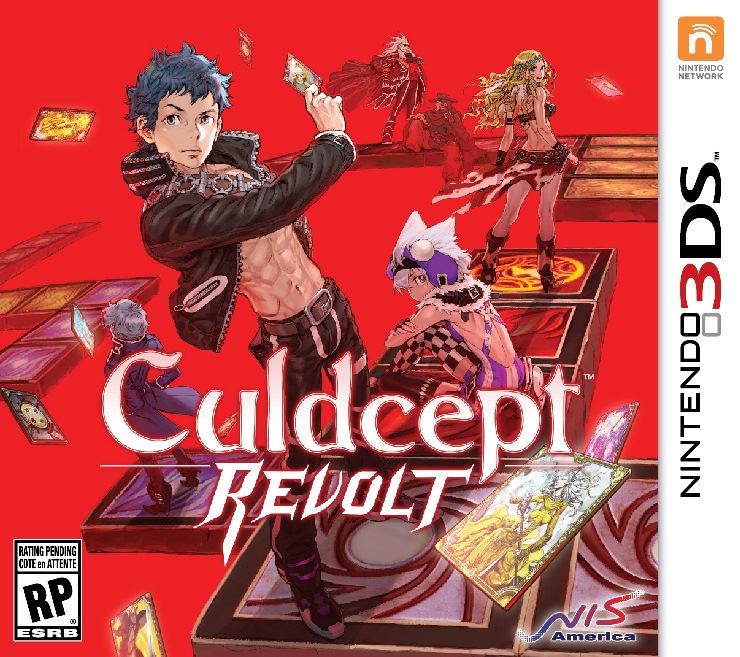 Footage has emerged showing the English version of Culdcept Revolt. Around seven minutes of off-screen gameplay can be found below.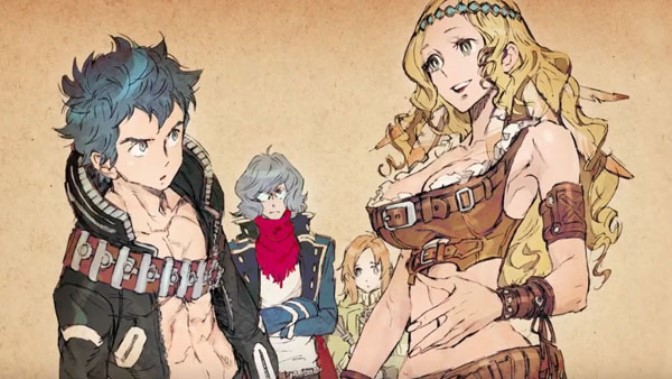 Update: NIS America confirmed the delay, and said it's "to accommodate the manufacturing and production of the game."
---
Original: Culdcept Revolt was originally planned to arrive in the west in a couple of months. NIS America had dated the game for August 29 in North America and September 1 in Europe. Unfortunately, it now appears to be facing a delay.
The latest Culdcept Revolt trailer issued today shows a new October 3 release date for North America. As for Europe, the new date looks to be October 6.
We've reached out to NIS America to officially confirm the delay.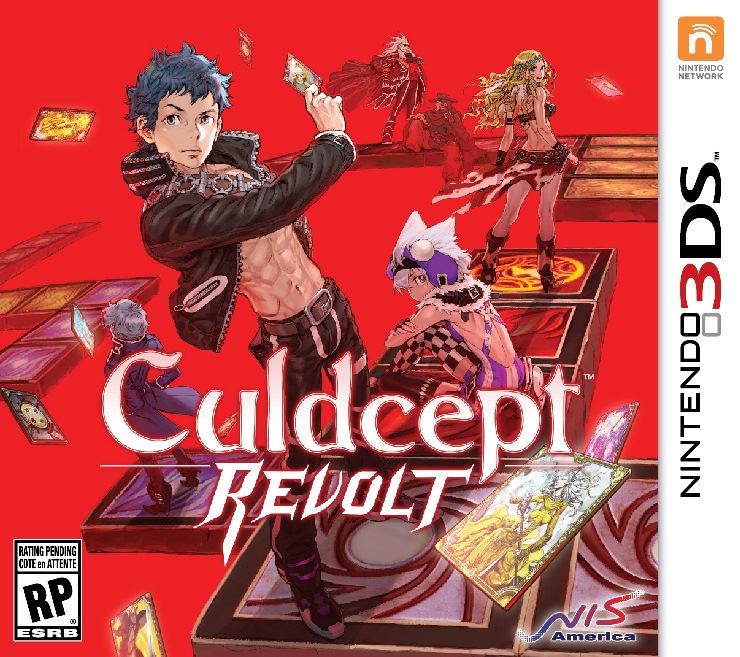 NIS America has prepared a new trailer for Culdcept Revolt under the name "The Way to Win". Watch the video below.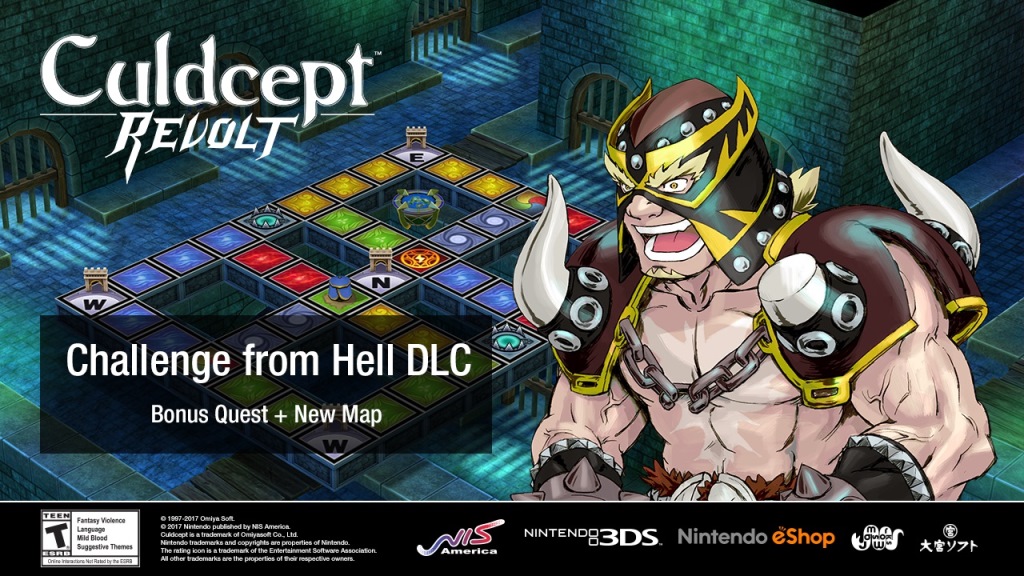 GameStop is offering some exclusive DLC with pre-orders of Culdcept Revolt.
The first piece of DLC is "Challenge from Hell", featuring a bonus quest and new map. The map can be used in single player and multi-player game modes.
GameStop will also provide you with the Soltis Book Cover. You can show it off locally and online.
If interested, pre-order Culdcept Revolt on GameStop here.