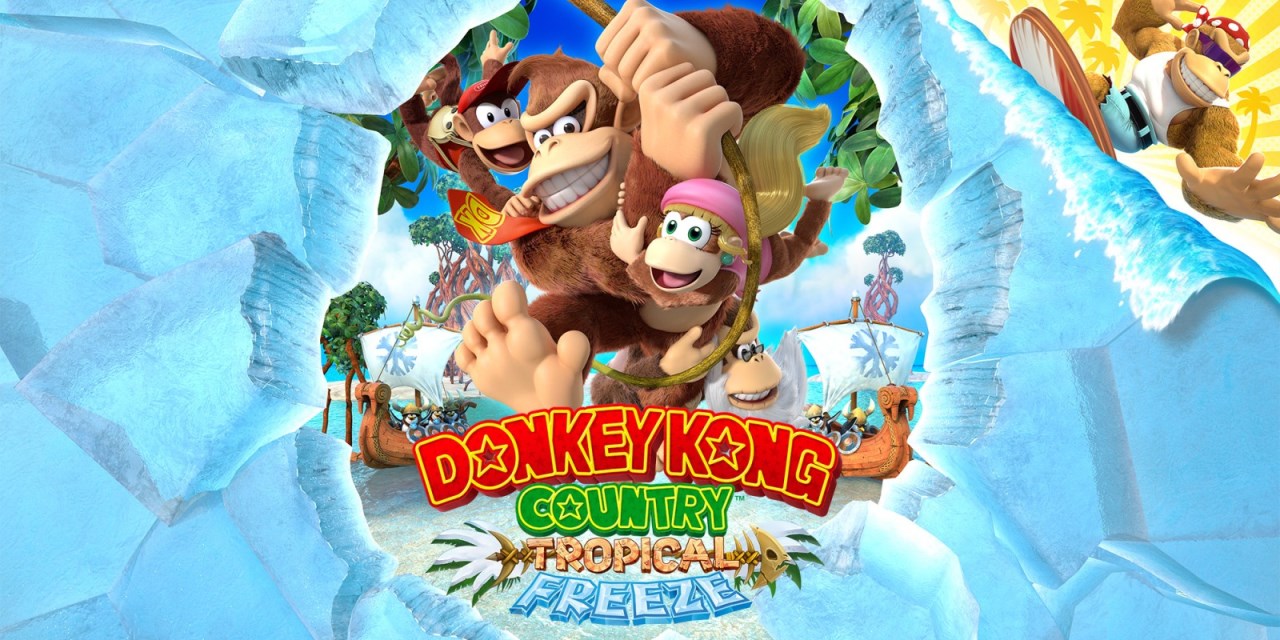 Nintendo has just released a new gameplay trailer for Donkey Kong Country: Tropical Freeze on Switch. We have it below.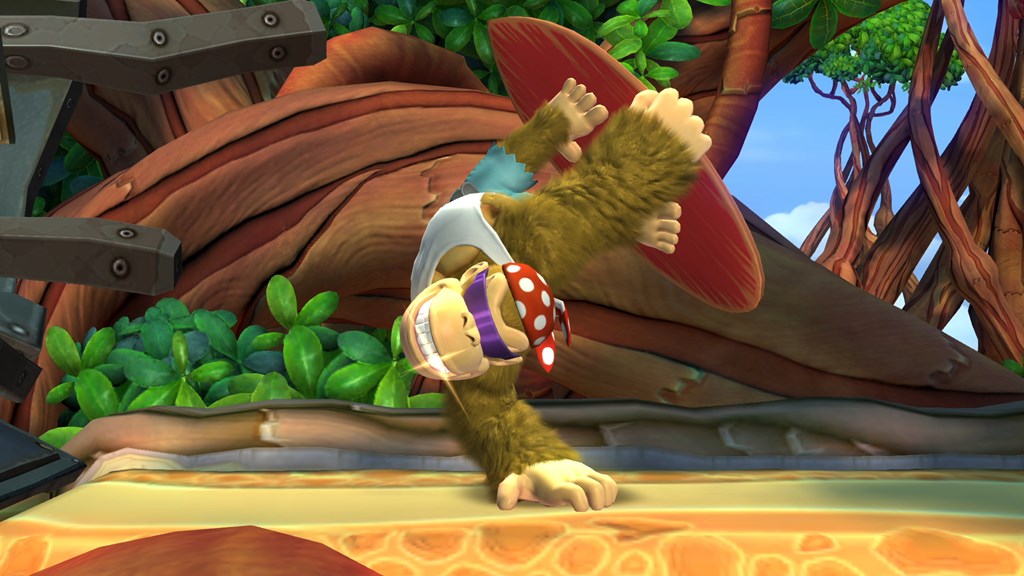 GameXplain has uploaded a new video comparing the load times between Donkey Kong Country: Tropical Freeze running on the Switch and on the Wii U. As you might expect, the game seems to be running noticeably faster on the Switch.
It is important to keep in mind that the Switch version of the game is still pre-release. Additionally, loading speeds vary depending on whether a physical or digital copy is being used. The video tests the Switch version against the physical and digital Wii U version.
The video also shows some of the cosmetic, Funky Kong-inspired changes made to the menu. Take a look below: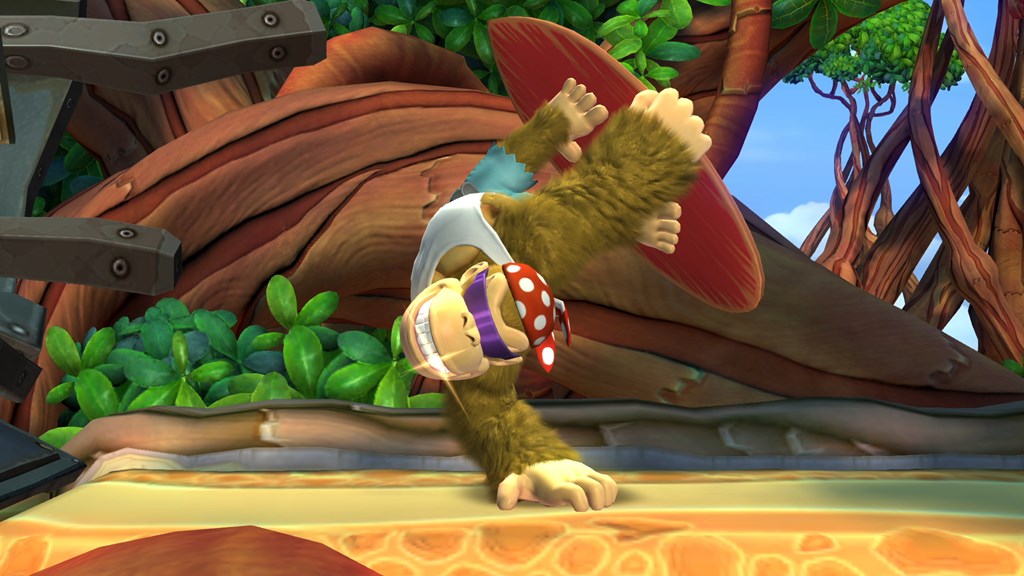 At Dutch Comic Con 2018, the Switch version of Donkey Kong Country: Tropical Freeze was on display. Check out a few minutes of footage showing off Funky Kong below.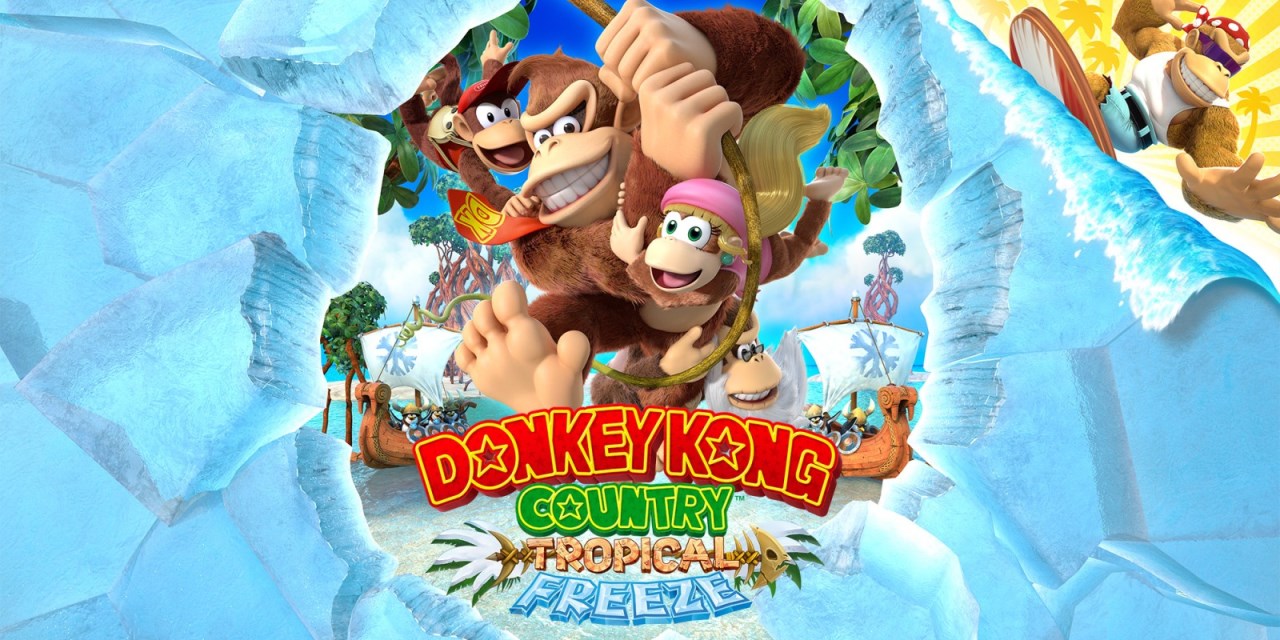 Nintendo has uploaded a bunch of gameplay clips for Donkey Kong Country: Tropical Freeze on Switch. We've rounded them all up in the video below, which spans
We should mention that Nintendo has opened the Japanese Donkey Kong Country: Tropical Freeze Switch website. You can access it here.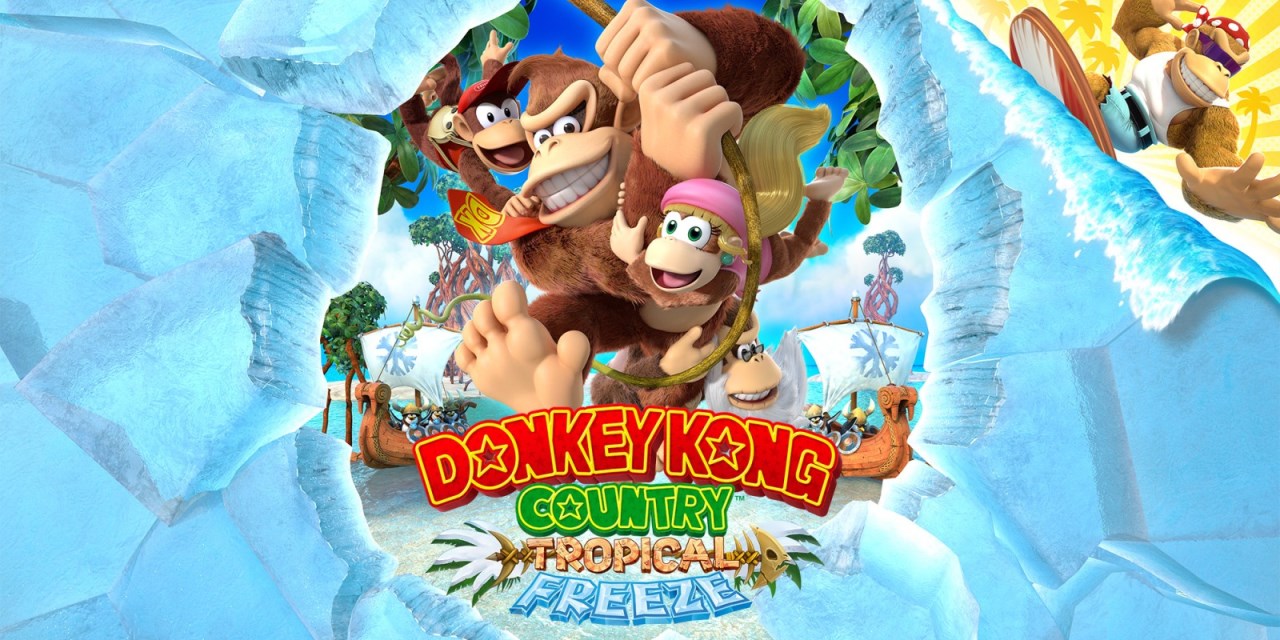 Donkey Kong Country: Tropical Freeze will be playable for the first time on Switch this week, Nintendo has announced. The game will be debuting at Emerald City Comic Con alongside Kirby Star Allies.
Nintendo shared the news on Twitter a short while ago:
#ECCC begins 3/1 where you can play #KirbyStarAllies & #DonkeyKong Country Tropical Freeze! At the show? Be on the lookout for Kirby Star Allies Kindness Teams to learn how random acts of kindness can earn you Kirby themed items, while supplies last! https://t.co/SB3ydUmHGm pic.twitter.com/iM1hIhTdMP

— Nintendo of America (@NintendoAmerica) February 28, 2018
Emerald City Comic Con runs between March 1 and March 4 at the Washington State Convention Center.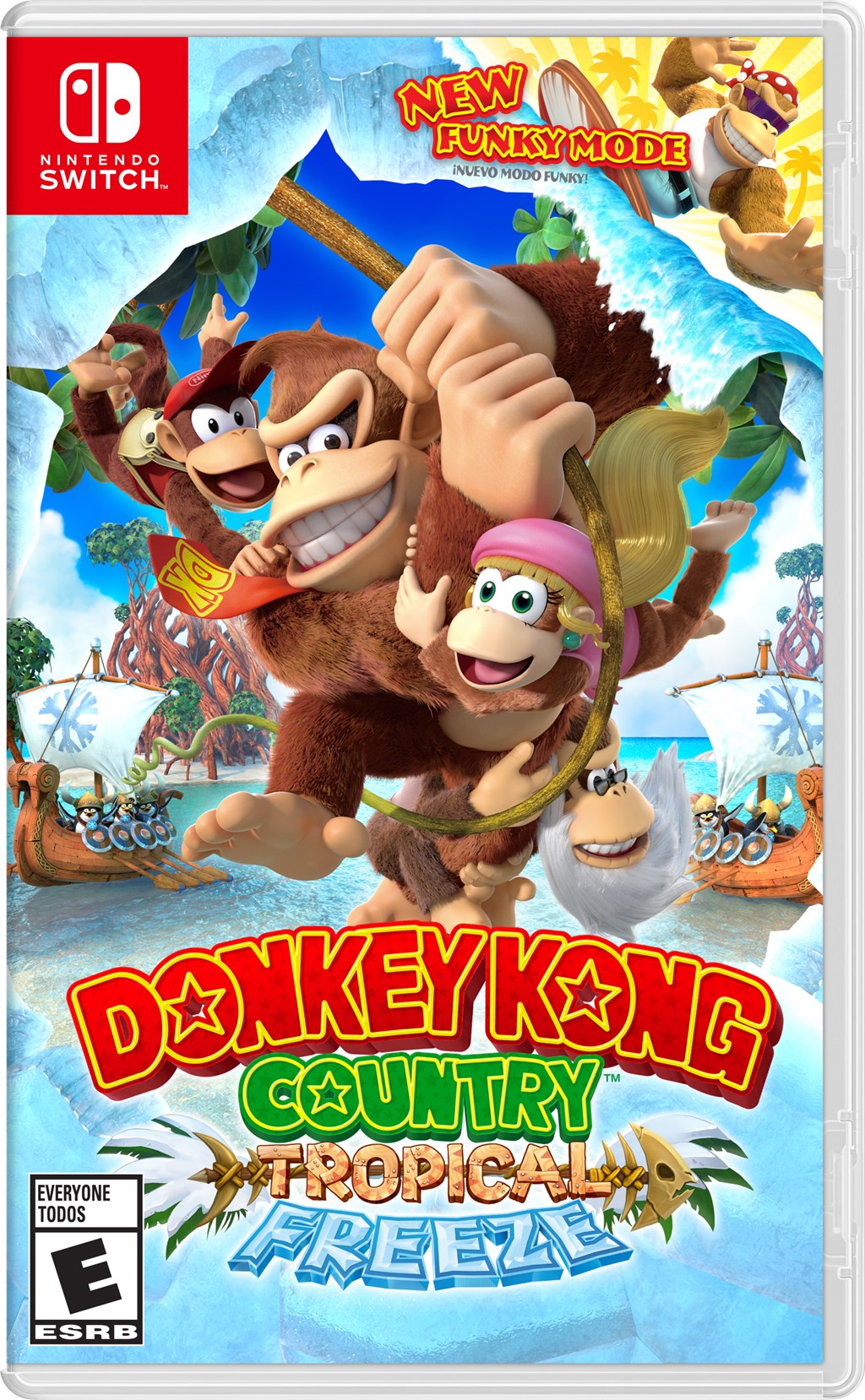 Nintendo has released the boxart for Donkey Kong Country: Tropical Freeze on Switch. See the packaging image above.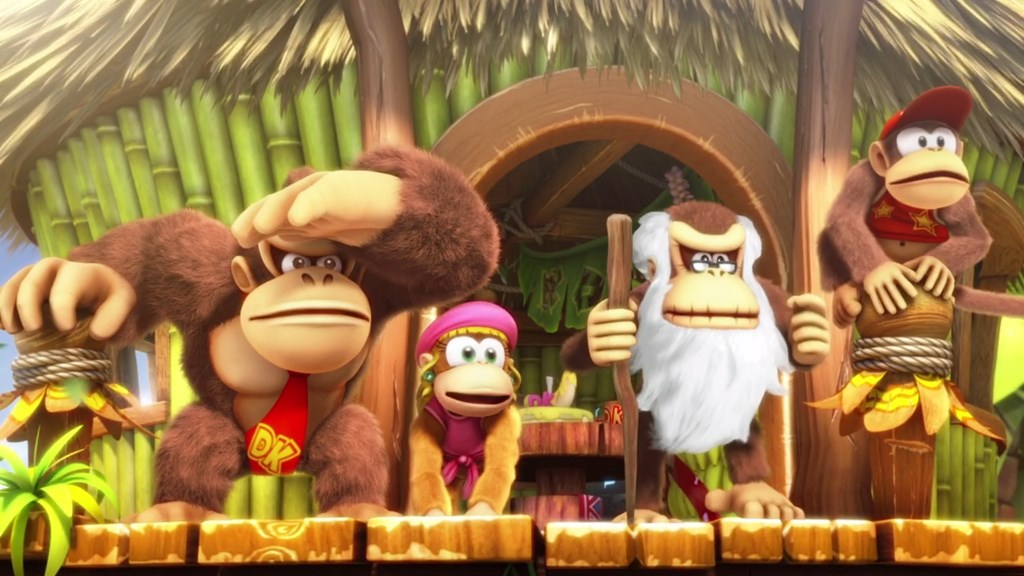 Nintendo has prepared a handful of screenshots showing Donkey Kong Country: Tropical Freeze on Switch. We have them below.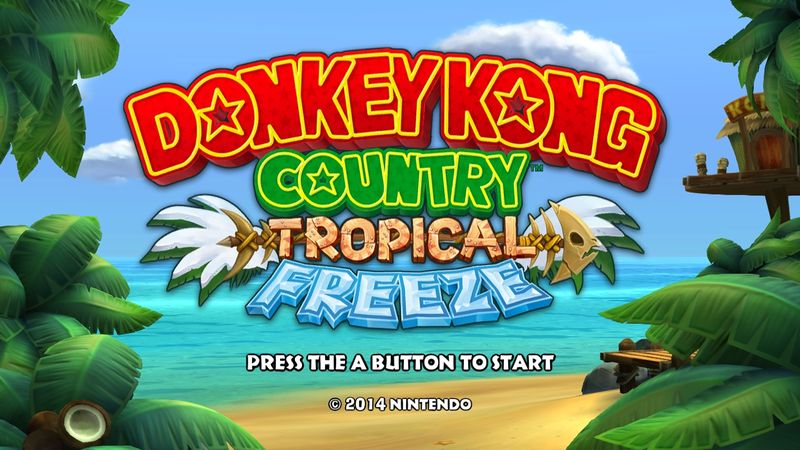 The Cutting Room Floor has discovered a strings file labeled "miiverse" inside Donkey Kong Country: Tropical Freeze. This seems to have strings for some kind of cut achievement system.
There's a ton of text included in the file. Players would have received achievements for defeating bosses, uncovering new areas, collecting KONG letters and puzzle pieces, and more. Perhaps it would have been possible to share achievements on Miiverse?
If you're interested in checking out the full text from the achievements-related file, continue on below.
Hello everyone, here's another podcast! All of your votes have been tallied on to put together the definitive list of the top ten game soundtracks (on Nintendo platforms) from 2014. In this almost two-hour podcast you can expect to hear excerpts from all of the soundtracks that made the list with commentary from myself and those who sent in their thoughts. Thank you to everyone who helped make this feature possible and sorry about the delay.
Unlike last year's show, it's now available in video podcast form on Youtube (note: podcast may not contain moving images):
If you want the audio version to stick on your MP3 player or whatever, you can download it here. And if you really want to spoil yourself, the results and and a full track list (with timestamps!) can be found over the break: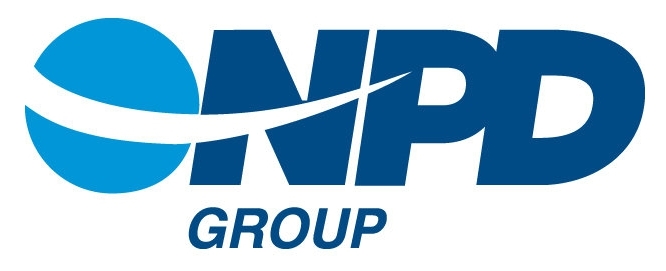 We have a few life-to-date sales figures for Wii U and 3DS titles, which you can find below. Remember, these numbers apply to the US only.
Donkey Kong Country: Tropical Freeze – 258,000
Bravely Default – 258,000
Yoshi's New Island – 256,000
Kirby Triple Deluxe – 138,000