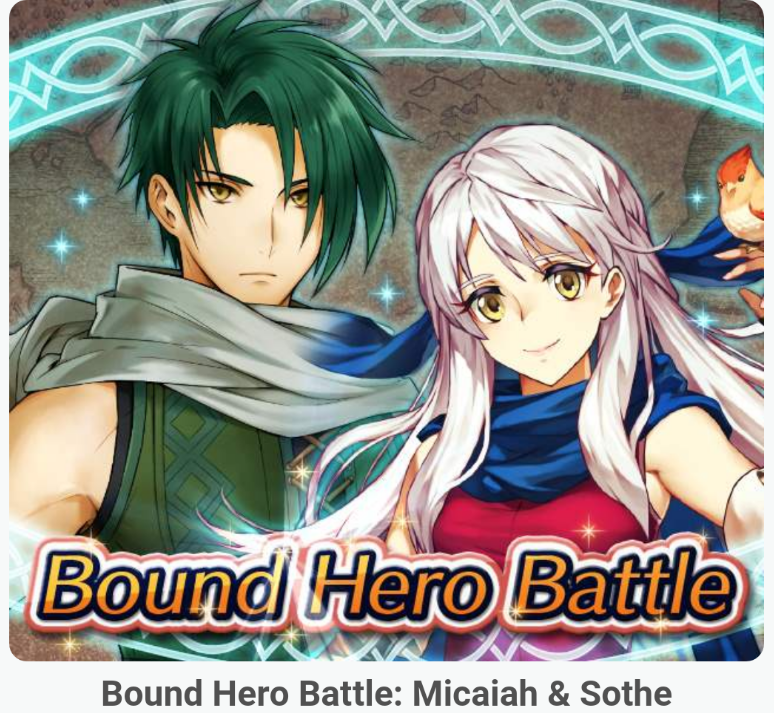 The Bound Hero Battle featuring Micaiah & Sothe has returned to Fire Emblem Heroes. You have until March 11 to challenge this map again on various difficulty levels. There are also quests requiring you to use Anna and Fjorm in this battle in order to earn extra orbs.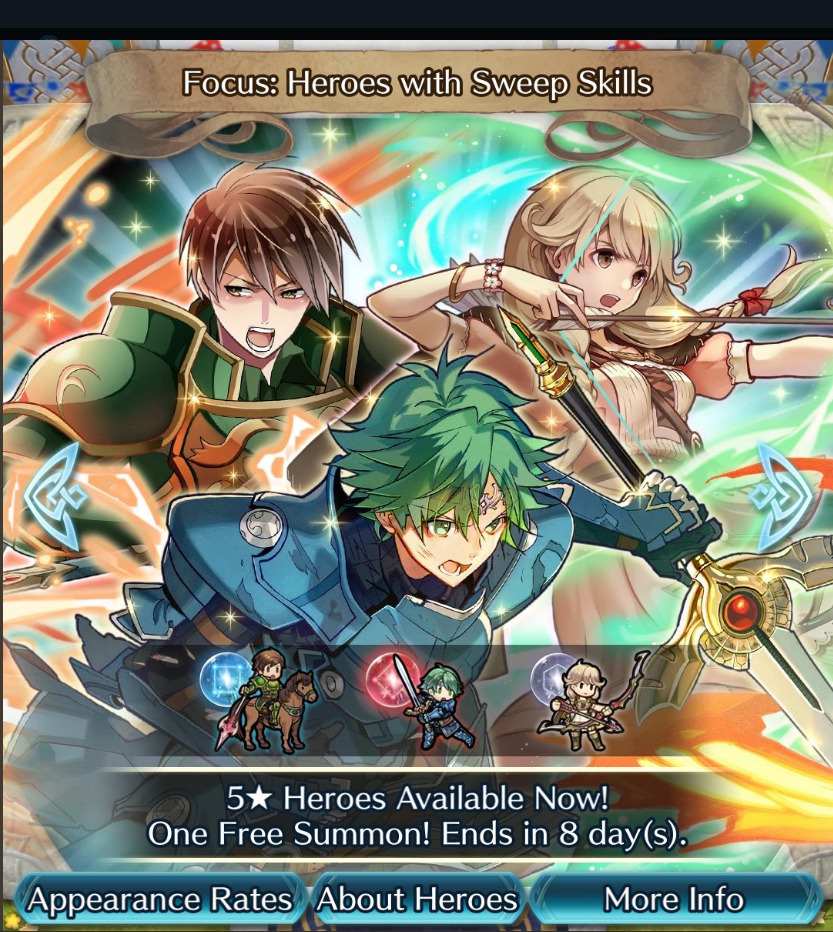 A new Summoning Focus is now live in Fire Emblem Heroes, this time focusing on characters with the skill Sweep.
The set will last until March 13th. It includes heroes Alm (Hero of Prophecy), Roderick (Steady Squire), and Faye (Devoted Heart).
An image of the set can be viewed above.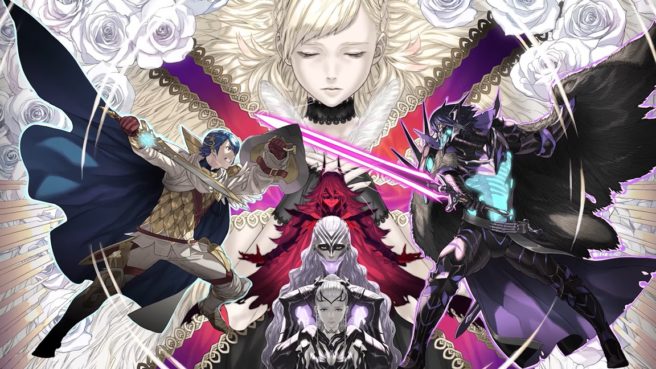 Following what was previously announced, Version 3.3.0 is expected to launch for Fire Emblem Heroes in early March, and some initial details are being made known.
At least at this point, several incoming convenience improvements are being implemented into the game. These include the following changes, as noted by Perfectly Nintendo:
The Inherit Skill feature is being expanded
The Aetheric Lift loss reduction provided by Anima and Dark Mythic Heroes is being strengthened slightly
New weapons and weapons to refine are being added
Sacred Seals are being made easier to to find on the Equip Seals screen
More updates will be made to this story as a release date and patch notes are made public.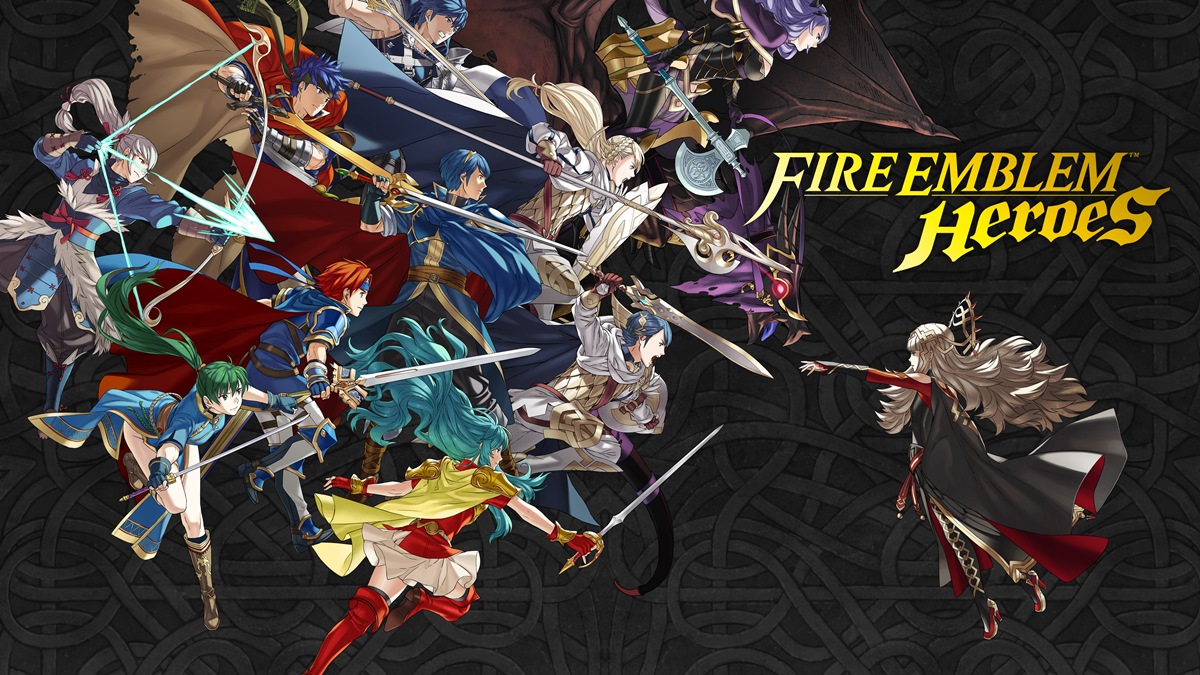 The latest Voting Gauntlet in Fire Emblem Heroes, War of the Tacticians, is now live. The first-round match-ups are Katarina vs. Lewyn, Morgan vs. Saias, Cecilia vs. Jagen and Innes vs. Soren. As always, each of the three rounds of the Voting Gauntlet will last 48 hours.
Also, since it's Thursday, a new map has been added to Tactics Drills. "Sacred Stones Strike!" can be found in the Grandmaster section.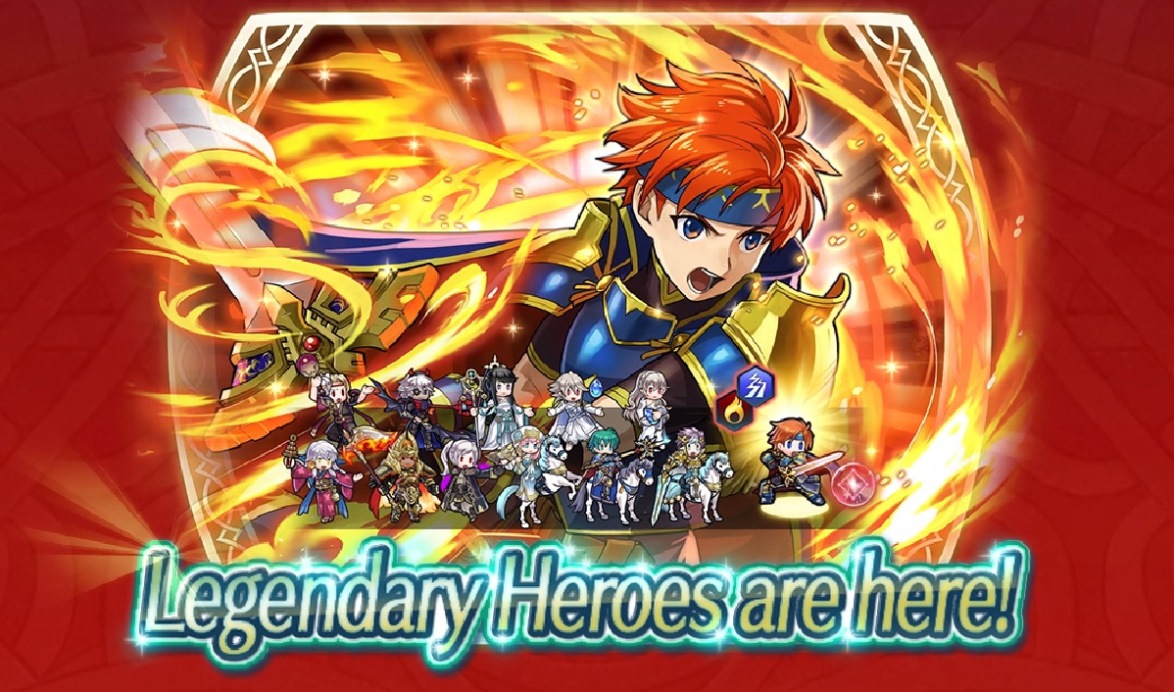 Nintendo and Intelligent Systems have confirmed the latest Legendary Hero for Fire Emblem Heroes. Roy: Blazing Lion will be available this Wednesday, the two sides announced today.
Here's a trailer for the event: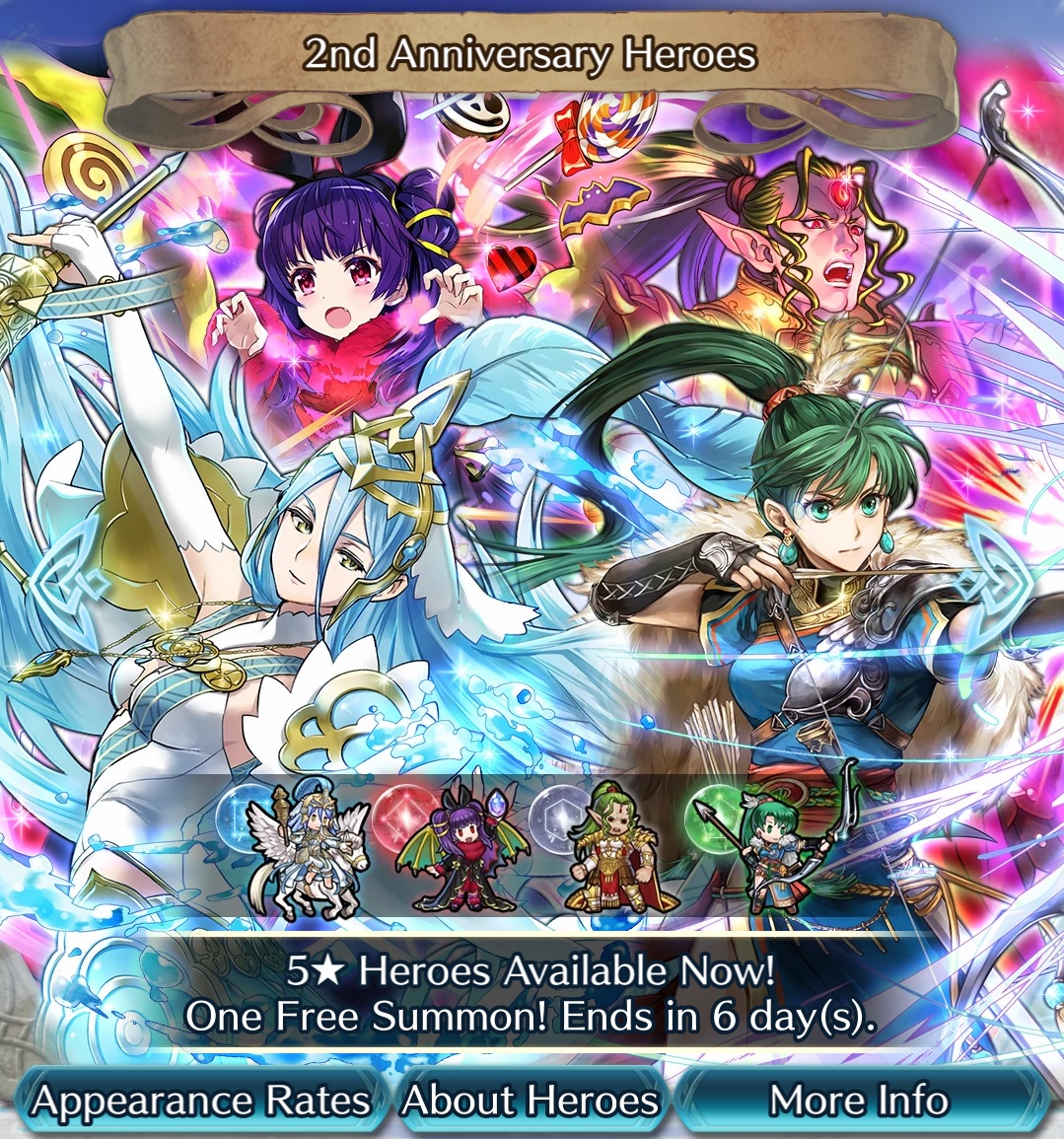 As an integral part of the celebrations for the second anniversary of Fire Emblem Heroes, a special new Summoning Focus is now live that allows a free five-star summon of one of the winners of the Find & Vote Heroes event.
This exclusive Focus is only set to last until March 4th, so players will want to hurry and claim their complimentary five-star Hero of the four available. However, it is being reported that the Hero selected by players is entirely random. These Heroes include Azura (Vallite Songstress), Myrrh (Spooky Monster), Duma (God of Strength), and Lyn (Lady of the Wind).
An image of the featured characters can be viewed above.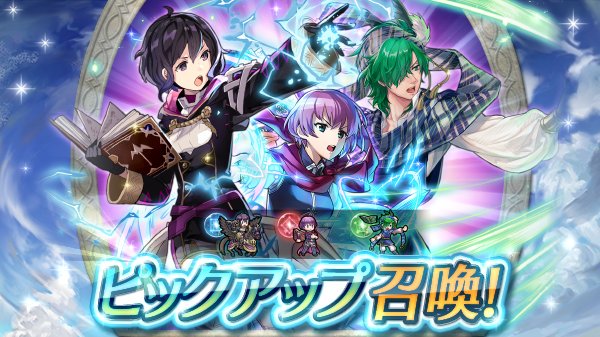 The 21st and latest Voting Gauntlet is set to go live in Fire Emblem Heroes later this week on February 28th, setting up a War of the Tacticians.
As expected, this will pit classic caharcaters of the series that have been considered "tacticians" up against eachother in a bracket format. As always, fans will have time to vote and support their favorite character across three rounds. The event is set to end by March 6th.
In preparation, two new Summoning Focuses featuring Heroes from the Voting Gauntlet are now live in sets titled War of the Tacticians A and War of the Tacticians B. Overall, these two sets include characters Katarina (Wayward One), Morgan (Lass from Afar), Lewyn (Guiding Breeze), Jagen (Veteran Knight), Cecilia (Etrurian General), Soren (Shrewd Strategist), and Innes (Regal Tactician). These sets will be live until March 6th as well.
Images of the two Summoning Focuses, as well as the Voting Gauntlet bracket are included below.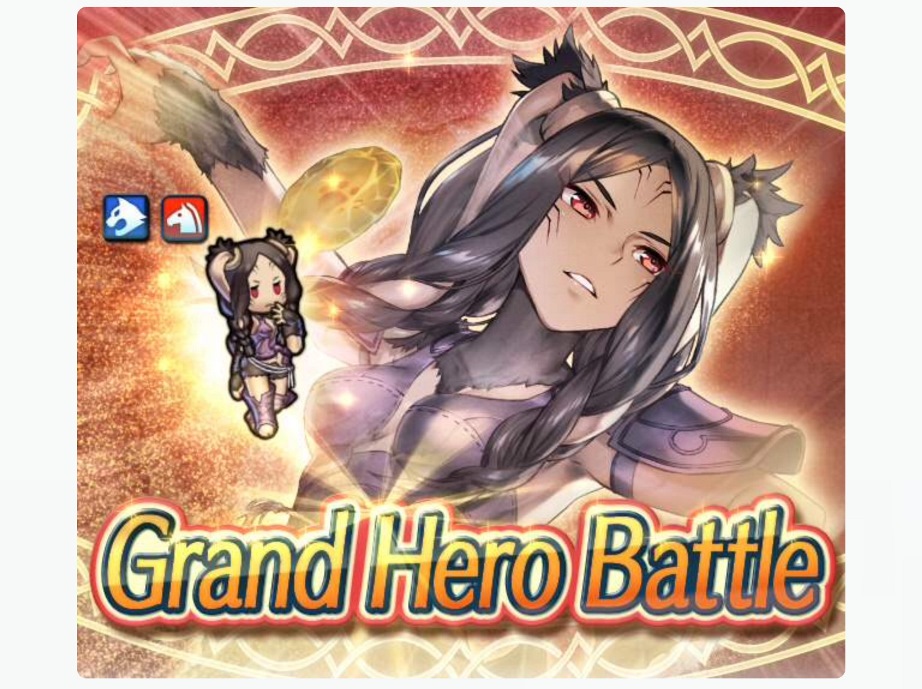 Fire Emblem Heroes' is hosting another event. Grand Hero Battle – Panne: Proud Taguel is live as of today.
Panne is awaiting players in Special Maps. By defeating the last surviving taguel, she'll become your ally.
Grand Hero Battle – Panne: Proud Taguel will be live until March 5.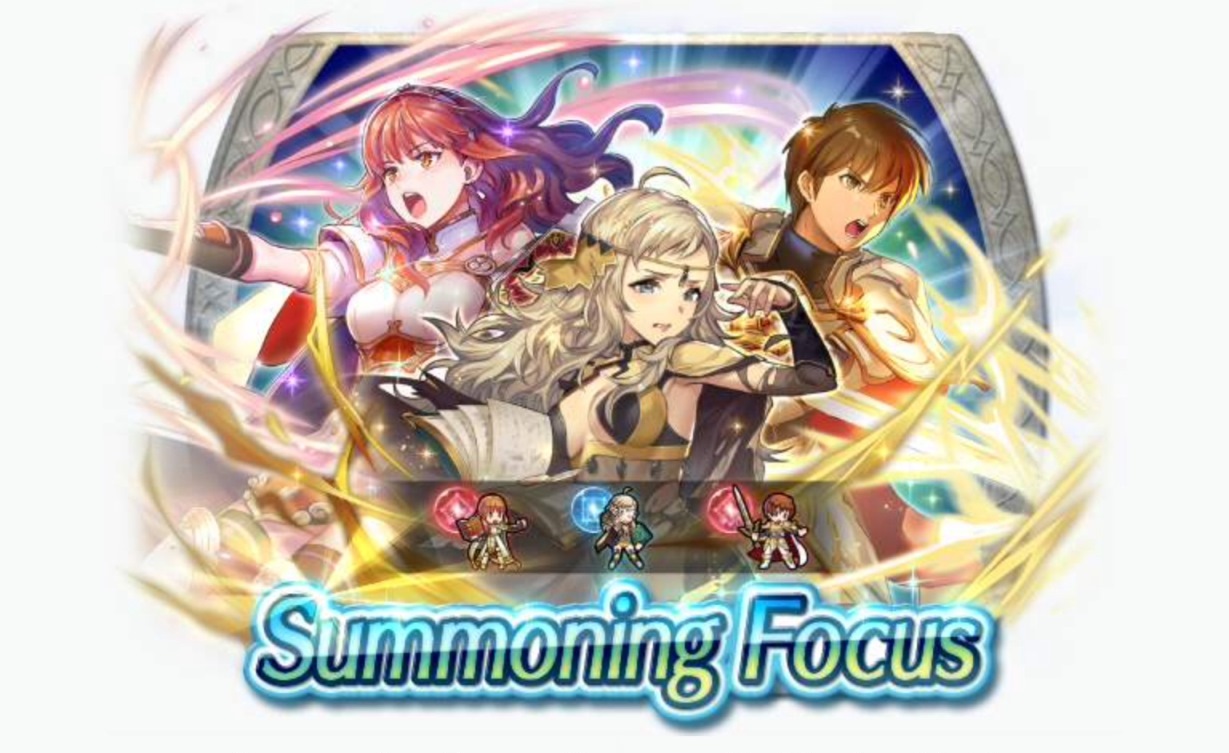 Fire Emblem Heroes has kicked off its latest event. "Heroes with Blazing Light" is the theme, in which three Heroes with the Blazing Light skill are available as part of the five-star summoning focus. This skill damages foes in an area near their target.
Summoning Focus: Heroes with Blazing Light will be active until March 4. Players don't have to use Orbs the first time they summon.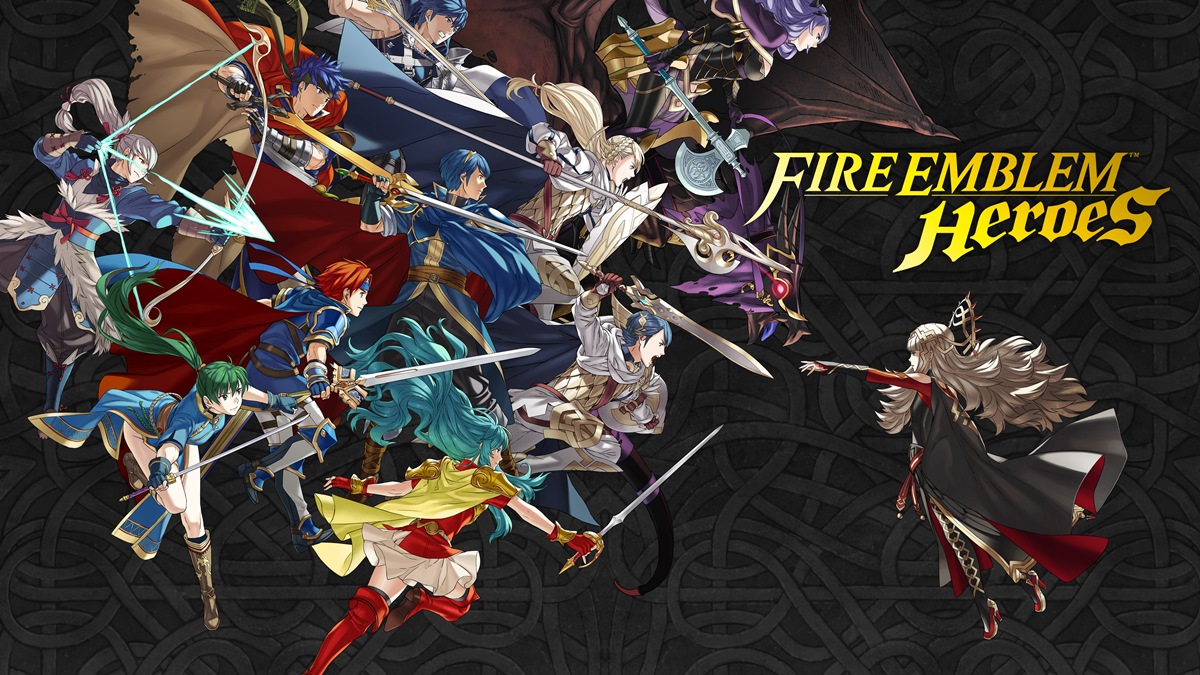 The latest set of Arena quests are now available in Fire Emblem Heroes. These quests require you to win matches in the Arena and in Arena Assault for rewards such as orbs, feathers and stamina potions. As always, these quests are available in three difficulty tiers: Normal, Hard and Lunatic. You have to clear all the Normal-difficulty quests first to unlock the Hard quests, and so on. The quests will be available for two weeks, until March 8.