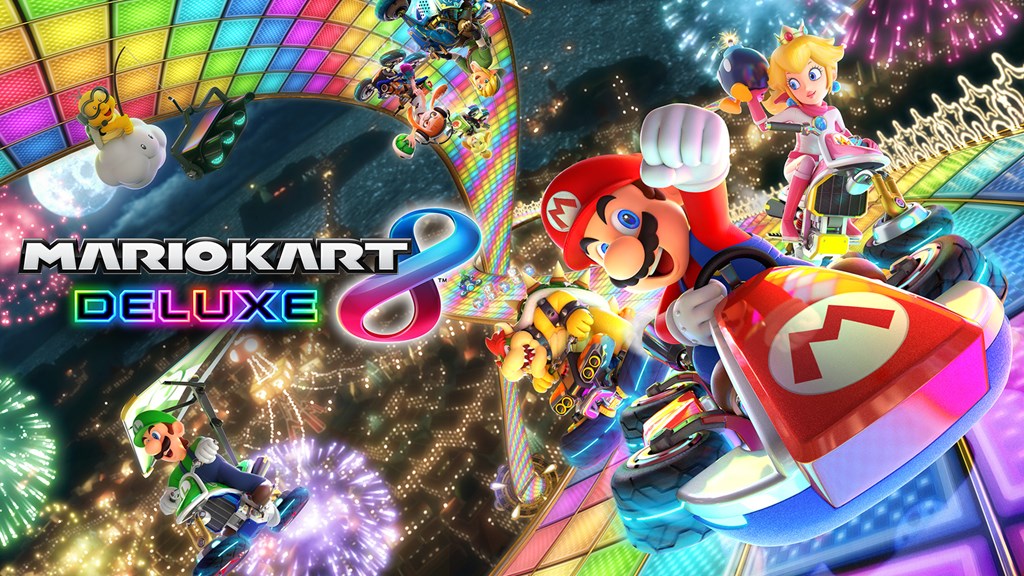 Update (5/8): Media Create's data is finally in. We've swapped out their numbers with Famitsu below.
---
Original (5/3): The latest Japanese hardware sales from Famitsu are as follows:
Switch – 76,679
PS4 – 18,848
New 3DS LL – 17,873
PS4 Pro – 6,455
Vita – 5,994
2DS – 4,101
New 3DS – 1,089
Wii U – 543
PS3 – 453
Xbox One – 101
For comparison's sake, here are the hardware numbers from last week:
Switch – 48,694
New 3DS LL – 17,570
PS4 – 15,222
Vita – 5,164
PS4 Pro – 4,112
2DS – 3,945
New 3DS – 1,114
PS3 – 367
Wii U – 262
Xbox One – 68
And here are the software charts: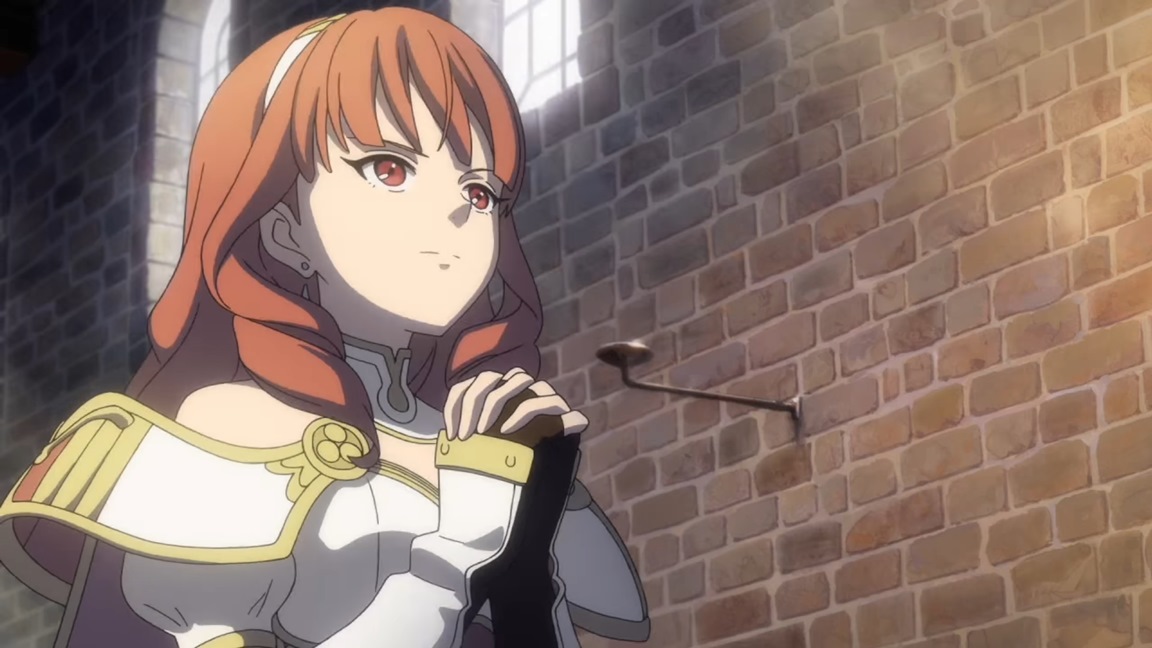 Fire Emblem Echoes: Shadows of Valentia launched in Japan on April 20. During its first four days on the market, it sold about 132,000 copies. Media Create and Dengeki now have more information about the game's performance.
Media Create points out that Fire Emblem Echoes: Shadows of Valentia sold less than half of Fates (304,000 from Birthright, Conquest, and the Special Edition combined), and sales are still not enough if compared to individual Fates SKUs. Therefore, Echoes is thought to be unable to include many of the new users coming from Fire Emblem Fates and Fire Emblem Heroes. However, when compared as a remake, New Mystery of the Emblem which came out for DS in July 2010 sold 136,000 copies in its first week, so it's able to maintain the veteran fanbase.
As for Dengeki, the site says Fire Emblem Echoes: Shadows of Valentia sold through 80 percent of its initial shipment. The site says the title managed to cut through a favorable start.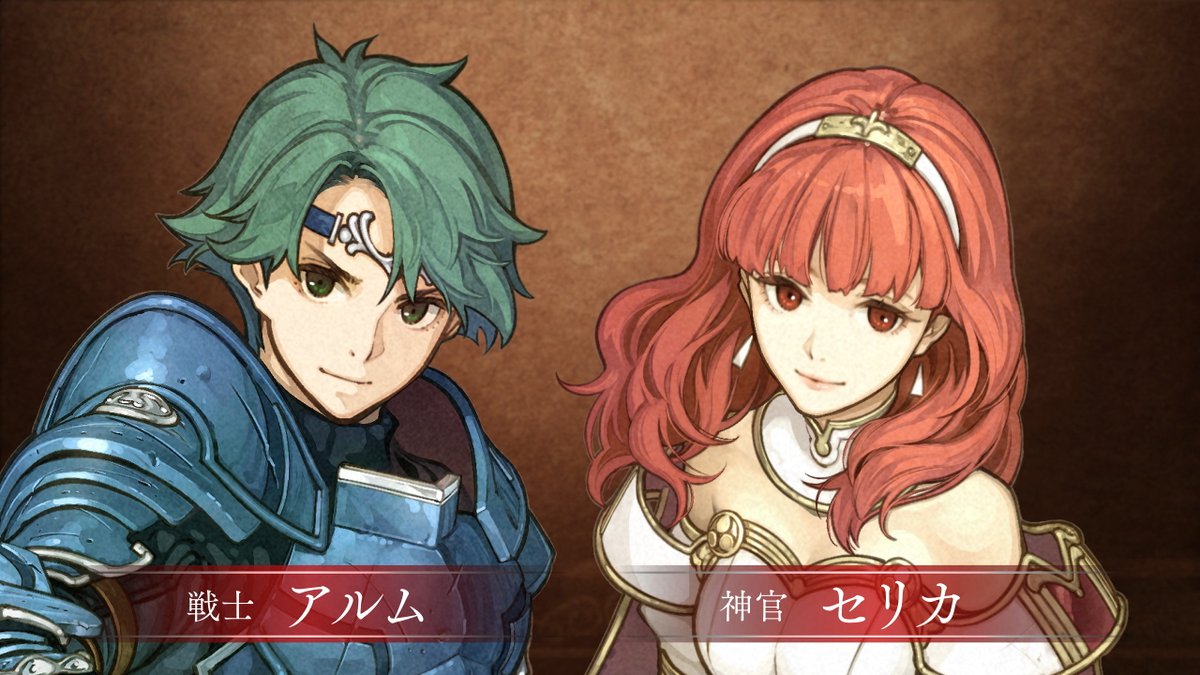 This week's expanded Japanese software sales are as follows:
01./00. [3DS] Fire Emblem Echoes: Shadows of Valentia # (Nintendo) {2017.04.20} (¥4.980) – 131.668 / NEW
02./00. [3DS] Pro Baseball Famista Climax (Bandai Namco Games) {2017.04.20} (¥5.700) – 48.142 / NEW
03./00. [PS4] Dark Souls III: The Fire Fades Edition (From Software) {2017.04.20} (¥5.900) – 33.088 / NEW
04./00. [PSV] Dungeon Travelers 2-2: The Maiden Who Fell into Darkness and the Book of Beginnings # (Aqua Plus) {2017.04.20} (¥5.800) – 27.381 / NEW
05./01. [3DS] Monster Hunter Double Cross (Capcom) {2017.03.18} (¥5.800) – 27.283 / 1.393.376 (-38%)
06./02. [NSW] The Legend of Zelda: Breath of the Wild # (Nintendo) {2017.03.03} (¥6.980) – 20.364 / 395.655 (-3%)
07./04. [NSW] 1-2-Switch (Nintendo) {2017.03.03} (¥4.980) – 9.790 / 186.158 (-3%)
08./00. [PS4] PaRappa the Rapper Remastered (Sony Interactive Entertainment) {2017.04.20} (¥1.800) – 7.649 / NEW
09./00. [NSW] Minna de Wai Wai! Spelunker (Square Enix) {2017.04.20} (¥4.980) – 7.447 / NEW
10./03. [3DS] Mario Sports Superstars (Nintendo) {2017.03.30} (¥4.980) – 7.007 / 68.886 (-35%)
11./05. [PS4] NieR: Automata (Square Enix) {2017.02.23} (¥7.800) – 6.125 / 307.084 (-2%)
12./06. [PS4] Tom Clancy's Ghost Recon: Wildlands (Ubisoft) {2017.03.09} (¥8.400) – 5.281 / 164.711 (-12%)
13./10. [WIU] The Legend of Zelda: Breath of the Wild (Nintendo) {2017.03.03} (¥6.980) – 4.143 / 104.689 (-13%)
14./09. [3DS] Pokemon Sun / Moon (Pokemon Co.) {2016.11.18} (¥4.980) – 4.012 / 3.245.611 (-16%)
15./11. [3DS] Super Mario Maker for Nintendo 3DS (Nintendo) {2016.12.01} (¥4.700) – 3.809 / 1.023.243 (-12%)
16./13. [NSW] Super Bomberman R (Konami) {2017.03.03} (¥4.980) – 3.552 / 73.677 (+1%)
17./19. [3DS] Yo-Kai Watch 3: Sukiyaki (Level 5) {2016.12.15} (¥4.800) – 3.163 / 707.846 (+13%)
18./08. [PS4] Horizon: Zero Dawn # (Sony Interactive Entertainment) {2017.03.02} (¥6.900) – 2.874 / 204.517 (-42%)
19./12. [PS4] Kingdom Hearts HD I.5 + II.5 ReMIX \ Kingdom Hearts HD II.5 ReMIX > (Square Enix) {2017.03.09} (¥6.800) – 2.851 / 105.132 (-20%)
20./17. [3DS] Animal Crossing: New Leaf – Welcome amiibo (Nintendo) {2016.11.23} (¥2.700) – 2.830 / 165.015 (-7%)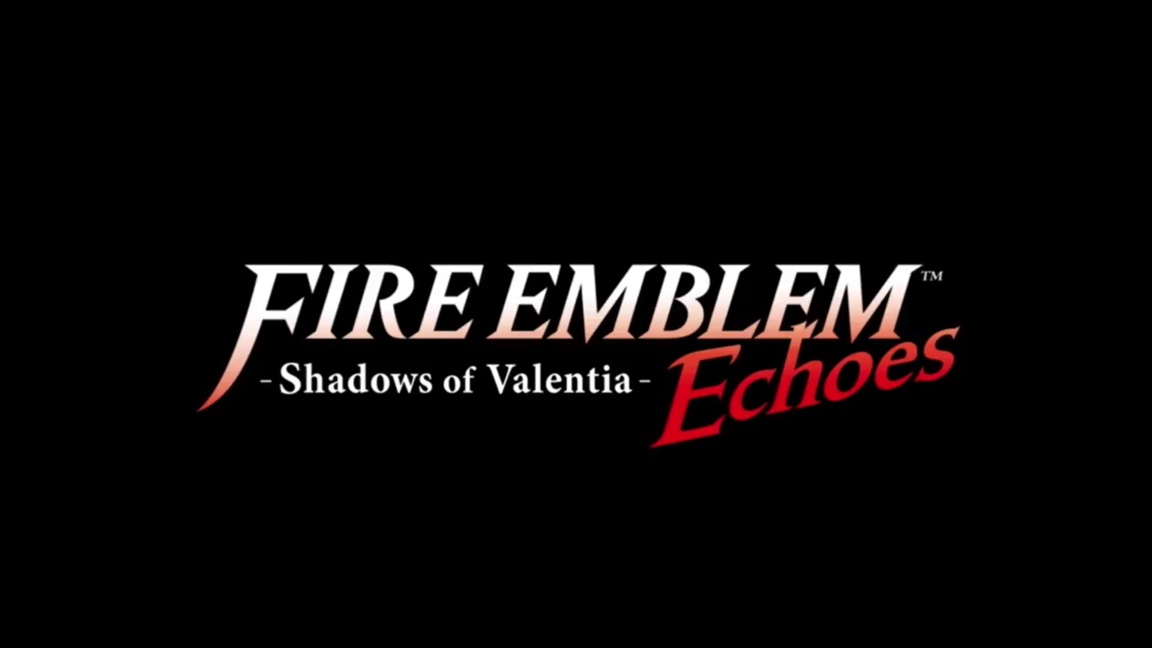 The latest Japanese hardware sales from Media Create are as follows:
Switch – 48,694
New 3DS LL – 17,570
PS4 – 15,222
Vita – 5,164
PS4 Pro – 4,112
2DS – 3,945
New 3DS – 1,114
PS3 – 367
Wii U – 262
Xbox One – 68
For comparison's sake, here are the hardware numbers from last week:
Switch – 45,673
New 3DS LL – 18,115
PS4 – 17,067
Vita – 5,592
PS4 Pro – 4,855
2DS – 4,475
New 3DS – 1,234
PS3 – 432
Wii U – 271
Xbox One – 142
And here are the software charts: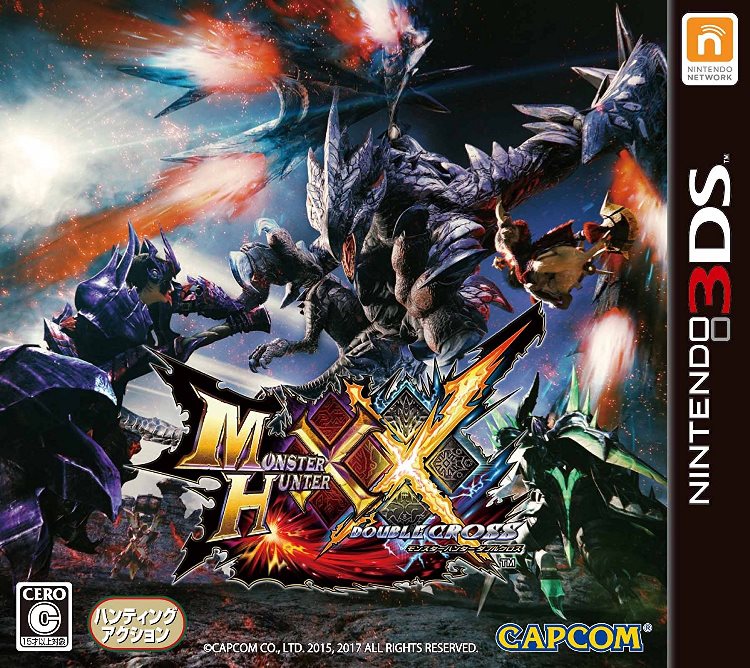 This week's expanded Japanese software sales are as follows:
01./01. [3DS] Monster Hunter Double Cross (Capcom) {2017.03.18} (¥5.800) – 43.941 / 1.366.093 (-33%)
02./02. [NSW] The Legend of Zelda: Breath of the Wild # (Nintendo) {2017.03.03} (¥6.980) – 20.888 / 375.291 (-9%)
03./03. [3DS] Mario Sports Superstars (Nintendo) {2017.03.30} (¥4.980) – 10.698 / 61.879 (-43%)
04./04. [NSW] 1-2-Switch (Nintendo) {2017.03.03} (¥4.980) – 10.048 / 176.368 (-19%)
05./09. [PS4] NieR: Automata (Square Enix) {2017.02.23} (¥7.800) – 6.265 / 300.959 (-5%)
06./07. [PS4] Tom Clancy's Ghost Recon: Wildlands (Ubisoft) {2017.03.09} (¥8.400) – 6.022 / 159.430 (-24%)
07./05. [PS4] LEGO Worlds (Warner Entertainment Japan) {2017.04.06} (¥2.980) – 5.157 / 16.735 (-55%)
08./12. [PS4] Horizon: Zero Dawn # (Sony Interactive Entertainment) {2017.03.02} (¥6.900) – 4.983 / 201.643 (-17%)
09./08. [3DS] Pokemon Sun / Moon (Pokemon Co.) {2016.11.18} (¥4.980) – 4.773 / 3.241.599 (-32%)
10./10. [WIU] The Legend of Zelda: Breath of the Wild (Nintendo) {2017.03.03} (¥6.980) – 4.740 / 100.546 (-27%)
11./13. [3DS] Super Mario Maker for Nintendo 3DS (Nintendo) {2016.12.01} (¥4.700) – 4.325 / 1.019.434 (-24%)
12./16. [PS4] Kingdom Hearts HD I.5 + II.5 ReMIX \ Kingdom Hearts HD II.5 ReMIX > (Square Enix) {2017.03.09} (¥6.800) – 3.556 / 102.281 (-16%)
13./15. [NSW] Super Bomberman R (Konami) {2017.03.03} (¥4.980) – 3.508 / 70.124 (-17%)
14./00. [PS4] Winning Eleven 2017 [Konami the Best] (Konami) {2017.04.13} (¥3.980) – 3.381 / NEW
15./17. [PS4] Grand Theft Auto V [New Price Edition] (Take-Two Interactive Japan) {2015.10.08} (¥4.990) – 3.328 / 321.342 (-19%)
16./06. [PS4] Warriors All-Stars # (Koei Tecmo) {2017.03.30} (¥7.800) – 3.117 / 52.062 (-64%)
17./18. [3DS] Animal Crossing: New Leaf – Welcome amiibo (Nintendo) {2016.11.23} (¥2.700) – 3.035 / 162.184 (-24%)
18./00. [PSV] RepKiss # (Entergram) {2017.04.13} (¥5.980) – 2.918 / NEW
19./23. [3DS] Yo-Kai Watch 3: Sukiyaki (Level 5) {2016.12.15} (¥4.800) – 2.802 / 704.683
20./22. [PSV] Minecraft: PlayStation Vita Edition # (Sony Computer Entertainment) {2015.03.19} (¥2.400) – 2.678 / 1.140.680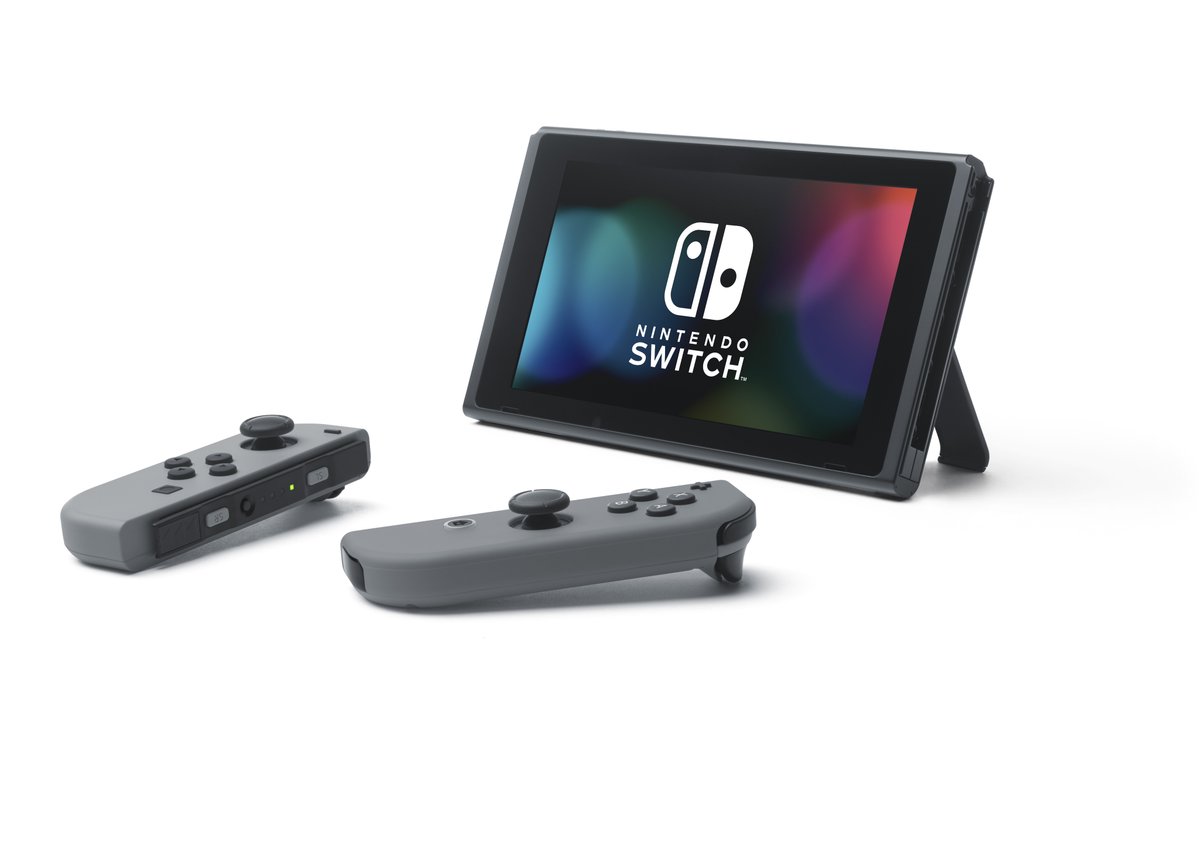 The latest Japanese hardware sales from Media Create are as follows:
Switch – 45,673
New 3DS LL – 18,115
PS4 – 17,067
Vita – 5,592
PS4 Pro – 4,855
2DS – 4,475
New 3DS – 1,234
PS3 – 432
Wii U – 271
Xbox One – 142
For comparison's sake, here are the hardware numbers from last week:
Switch – 45,509
New 3DS LL – 25,719
PS4 – 25,006
Vita – 7,780
2DS – 6,240
PS4 Pro – 5,051
New 3DS – 1,995
PS3 – 1,724
Wii U – 449
Xbox One – 187
And here are the software charts: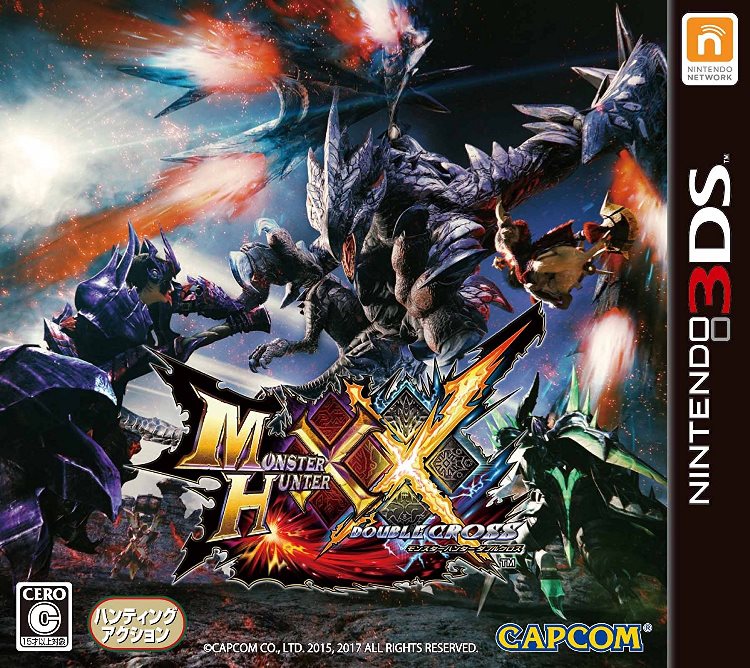 This week's expanded Japanese software sales are as follows:
01./01. [3DS] Monster Hunter Double Cross (Capcom) {2017.03.18} (¥5.800) – 65.672 / 1.322.152 (-49%)
02./05. [NSW] The Legend of Zelda: Breath of the Wild # (Nintendo) {2017.03.03} (¥6.980) – 23.016 / 354.404 (-21%)
03./04. [3DS] Mario Sports Superstars (Nintendo) {2017.03.30} (¥4.980) – 18.765 / 51.181 (-42%)
04./07. [NSW] 1-2-Switch (Nintendo) {2017.03.03} (¥4.980) – 12.418 / 166.319 (-25%)
05./00. [PS4] LEGO Worlds (Warner Entertainment Japan) {2017.04.06} (¥2.980) – 11.578 / NEW
06./02. [PS4] Warriors All-Stars # (Koei Tecmo) {2017.03.30} (¥7.800) – 8.577 / 48.946 (-79%)
07./10. [PS4] Tom Clancy's Ghost Recon: Wildlands (Ubisoft) {2017.03.09} (¥8.400) – 7.907 / 153.408 (-33%)
08./12. [3DS] Pokemon Sun / Moon (Pokemon Co.) {2016.11.18} (¥4.980) – 6.972 / 3.236.826 (-21%)
09./11. [PS4] NieR: Automata (Square Enix) {2017.02.23} (¥7.800) – 6.593 / 294.694 (-34%)
10./14. [WIU] The Legend of Zelda: Breath of the Wild (Nintendo) {2017.03.03} (¥6.980) – 6.487 / 95.806 (-20%)
11./03. [PS4] Blue Reflection: Maboroshi ni Mau – Shoujo no Ken # (Koei Tecmo) {2017.03.30} (¥7.800) – 6.100 / 40.691 (-82%)
12./13. [PS4] Horizon: Zero Dawn # (Sony Interactive Entertainment) {2017.03.02} (¥6.900) – 6.018 / 196.661 (-31%)
13./15. [3DS] Super Mario Maker for Nintendo 3DS (Nintendo) {2016.12.01} (¥4.700) – 5.717 / 1.015.110 (-19%)
14./06. [PSV] Warriors All-Stars # (Koei Tecmo) {2017.03.30} (¥6.800) – 4.527 / 22.393 (-75%)
15./22. [NSW] Super Bomberman R (Konami) {2017.03.03} (¥4.980) – 4.233 / 66.617
16./16. [PS4] Kingdom Hearts HD I.5 + II.5 ReMIX \ Kingdom Hearts HD II.5 ReMIX > (Square Enix) {2017.03.09} (¥6.800) – 4.218 / 98.725 (-34%)
17./20. [PS4] Grand Theft Auto V [New Price Edition] (Take-Two Interactive Japan) {2015.10.08} (¥4.990) – 4.094 / 318.014 (-19%)
18./21. [3DS] Animal Crossing: New Leaf – Welcome amiibo (Nintendo) {2016.11.23} (¥2.700) – 4.017 / 159.150
19./29. [WIU] Minecraft: Wii U Edition (Microsoft Game Studios) {2016.06.23} (¥3.600) – 4.014 / 313.703
20./00. [3DS] Kawaii Pet to Kurasou! Wan Nyan & Mini Mini Animal (Nippon Columbia) {2017.04.06} (¥4.800) – 3.631 / NEW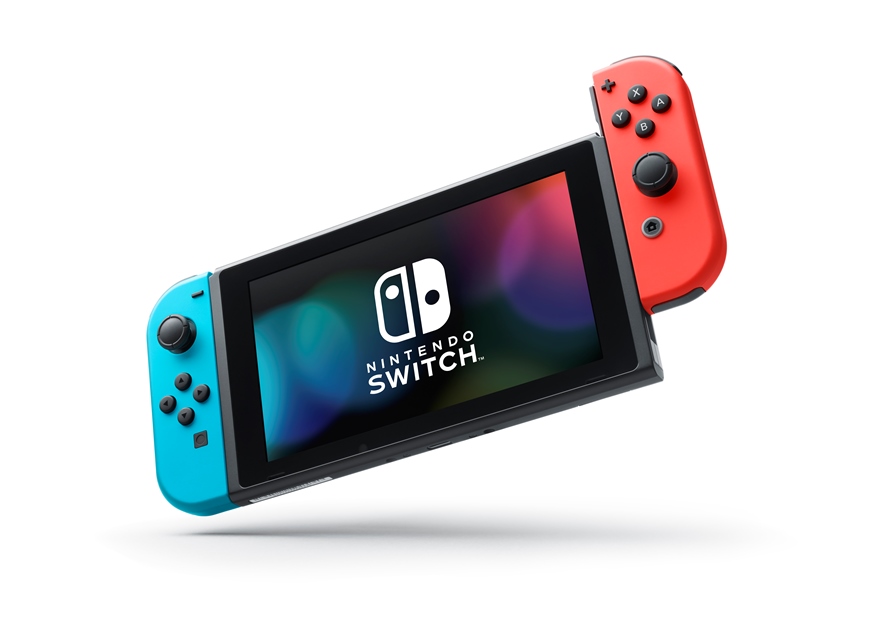 The latest Japanese hardware sales from Media Create are as follows:
Switch – 41,193
New 3DS LL – 19,533
PS4 – 18,022
PS4 Pro – 6,490
Vita – 5,987
2DS – 4,629
New 3DS – 1,523
PS3 – 704
Wii U – 358
Xbox One – 132
For comparison's sake, here are the hardware numbers from last week:
Switch – 45,509
New 3DS LL – 25,719
PS4 – 25,006
Vita – 7,780
2DS – 6,240
PS4 Pro – 5,051
New 3DS – 1,995
PS3 – 1,724
Wii U – 449
Xbox One – 187
And here are the software charts: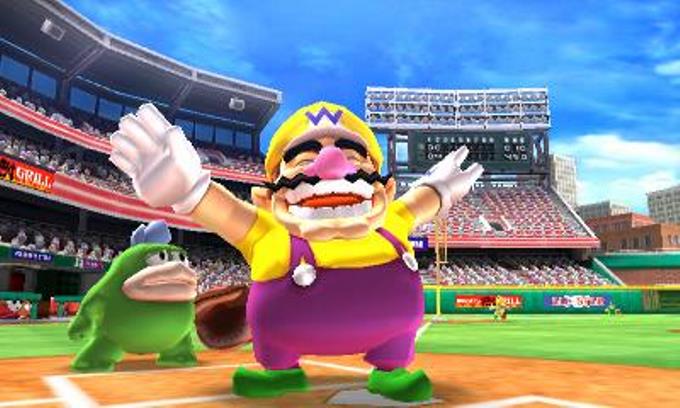 This week's expanded Japanese software sales are as follows:
01./01. [3DS] Monster Hunter Double Cross (Capcom) {2017.03.18} (¥5.800) – 127.721 / 1.256.480 (-54%)
02./00. [PS4] Warriors Stars # (Koei Tecmo) {2017.03.30} (¥7.800) – 40.368 / NEW
03./00. [PS4] Blue Reflection: Maboroshi ni Mau – Shoujo no Ken # (Koei Tecmo) {2017.03.30} (¥7.800) – 34.592 / NEW
04./00. [3DS] Mario Sports Superstars (Nintendo) {2017.03.30} (¥4.980) – 32.416 / NEW
05./02. [NSW] The Legend of Zelda: Breath of the Wild # (Nintendo) {2017.03.03} (¥6.980) – 29.307 / 331.387 (-25%)
06./00. [PSV] Warriors Stars # (Koei Tecmo) {2017.03.30} (¥6.800) – 17.866 / NEW
07./03. [NSW] 1-2-Switch (Nintendo) {2017.03.03} (¥4.980) – 16.517 / 153.901 (-24%)
08./00. [PSV] Blue Reflection: Maboroshi ni Mau – Shoujo no Ken # (Koei Tecmo) {2017.03.30} (¥6.800) – 13.850 / NEW
09./00. [PSV] Re:Zero – Kara Hajimeru Isekai Seikatsu – Death or Kiss # (5pb.) {2017.03.30} (¥7.500) – 11.762 / NEW
10./04. [PS4] Tom Clancy's Ghost Recon: Wildlands (Ubisoft) {2017.03.09} (¥8.400) – 11.733 / 145.501 (-32%)
11./09. [PS4] NieR: Automata (Square Enix) {2017.02.23} (¥7.800) – 9.945 / 288.101 (+12%)
12./06. [3DS] Pokemon Sun / Moon (Pokemon Co.) {2016.11.18} (¥4.980) – 8.853 / 3.229.854 (-11%)
13./05. [PS4] Horizon: Zero Dawn # (Sony Interactive Entertainment) {2017.03.02} (¥6.900) – 8.698 / 190.642 (-31%)
14./10. [WIU] The Legend of Zelda: Breath of the Wild (Nintendo) {2017.03.03} (¥6.980) – 8.131 / 89.319 (+4%)
15./14. [3DS] Super Mario Maker for Nintendo 3DS (Nintendo) {2016.12.01} (¥4.700) – 7.070 / 1.009.393 (+4%)
16./08. [PS4] Kingdom Hearts HD I.5 + II.5 ReMIX \ Kingdom Hearts HD II.5 ReMIX > (Square Enix) {2017.03.09} (¥6.800) – 6.360 / 94.507 (-31%)
17./00. [PS4] Re:Zero – Kara Hajimeru Isekai Seikatsu – Death or Kiss # (5pb.) {2017.03.30} (¥7.500) – 6.331 / NEW
18./00. [PSV] Chaos;Child: Love Chu Chu!! # (5pb.) {2017.03.30} (¥6.800) – 6.240 / NEW
19./07. [PSV] Accel World Vs. Sword Art Online: Millennium Twilight (Bandai Namco Games) {2017.03.16} (¥6.800) – 5.402 / 53.720 (-44%)
20./15. [PS4] Grand Theft Auto V [New Price Edition] (Take-Two Interactive Japan) {2015.10.08} (¥4.990) – 5.066 / 313.920 (-4%)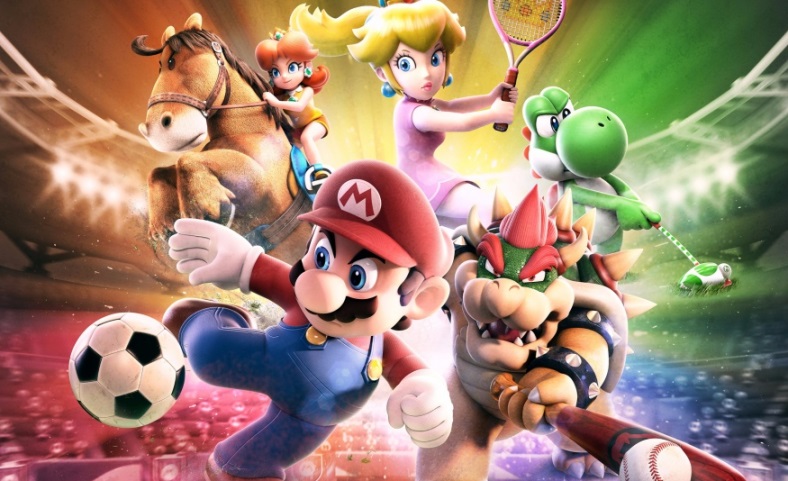 The latest Japanese hardware sales from Media Create are as follows:
Switch – 45,509
New 3DS LL – 25,719
PS4 – 25,006
Vita – 7,780
2DS – 6,240
PS4 Pro – 5,051
New 3DS – 1,995
PS3 – 1,724
Wii U – 449
Xbox One – 187
For comparison's sake, here are the hardware numbers from last week:
Switch – 78,441
New 3DS LL – 29,771
PS4 – 25,472
Vita – 7,574
2DS – 6,722
PS4 Pro – 5,261
PS3 – 2,930
New 3DS – 2,866
Wii U – 411
Xbox One – 115
And here are the software charts: