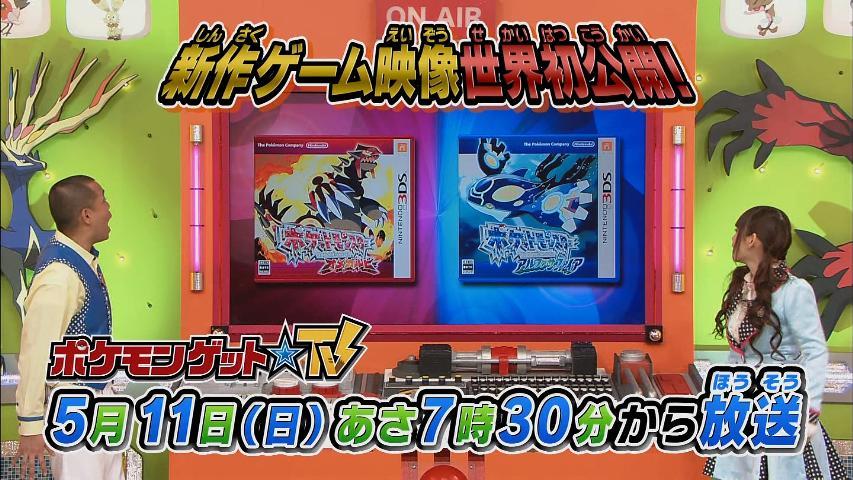 The Pokemon Company announced Pokemon Omega Ruby/Alpha Sapphire earlier this week through a teaser trailer. Sadly, it didn't show much – not even a single in-game shot.
On the bright side, it won't be long at all before we see actual gameplay. Japanese children variety show Pokémon Get?TV is confirmed to be showing first footage from Omega Ruby/Alpha Sapphire this weekend.
The show will start on Sunday at 7:30 AM in Japan. That's 6:30 PM ET / 3:30 PM PT on Saturday in the states. Of course, we'll have the footage up on the site once it goes live.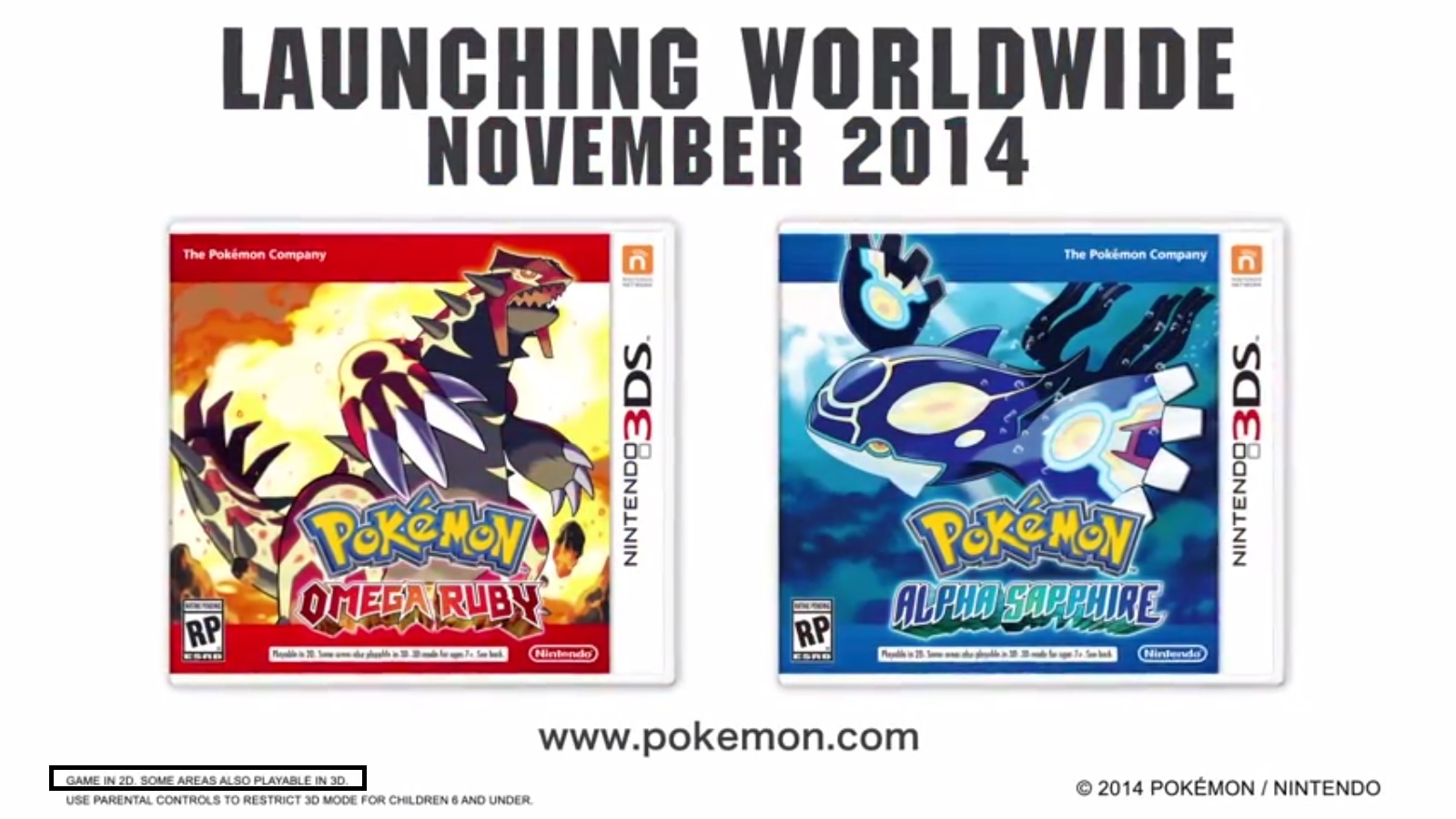 If you've seen the teaser trailer for Pokemon Omega Ruby/Alpha Sapphire, you may have noticed a small notice tucked away in the bottom left corner towards the video's end. It states, "Game in 2D. Some areas also playable in 3D."
You may remember that Pokemon X and Pokemon Y featured some stereoscopic 3D, though some areas such as the overworld did not. It sounds like we have a similar case here with Omega Ruby/Alpha Sapphire.
Pokemon Omega Ruby and Pokemon Alpha Sapphire are coming to the 3DS, Pokemon Company International has revealed. The two remakes are due out this November.
"Pokémon Omega Ruby and Pokémon Alpha Sapphire are a fresh take on Pokémon Ruby and Pokémon Sapphire, which launched in 2003 and were fan-favourite hits on the Game Boy Advance system," the announcement reads. "The new titles promise to take players through a dramatic story within a spectacular new world."
No actual gameplay details about the remakes have been announced. Sadly, images are not available either. You can expect news throughout the year leading up to Omega Ruby/Alpha Sapphire's launch.