The official website for Pokemon Omega Ruby/Alpha Sapphire has a few more screenshots and details for Mega Diancie. You can find all of the content below.
– Has the Magic Bounce ability
– Also has moves such as Diamond Storm and Moon Blast that benefit from its stats when it Mega Evolves
– This leads to an increase in Attack Power and Sp. Attack as well as reductions in Defense and Sp. Def.
– Blast benefits from the increase in Sp. Atk
– It is recommended that one teach Mega Diancie the move Psychic via use of a TM to take advantage of her increased Sp. Atk as well
– Mega Diancie has an increase in speed
– The Dazzling Gleam move hits both opposing Pokémon in a Double Battle
– Will be distributed at GameStop this fall
– Get Diancie in Pokemon X/Y, then transfer it to Omega Ruby/Alpha Sapphire if you want it to Mega Evolve
How do Pokemon Omega Ruby and Pokemon Alpha Sapphire compare to the original titles on Game Boy Advance? Check out the graphic below for a ton of comparisons:

Earlier this week we reported on a few little tidbits to come out of the latest Famitsu pertaining to the newest Pokemon re-makes. The focus this issue appears to be the redesigned gym leaders and the Elite Four. The full scans from the magazine have now surfaced and you can check out the redesigned gym leaders below.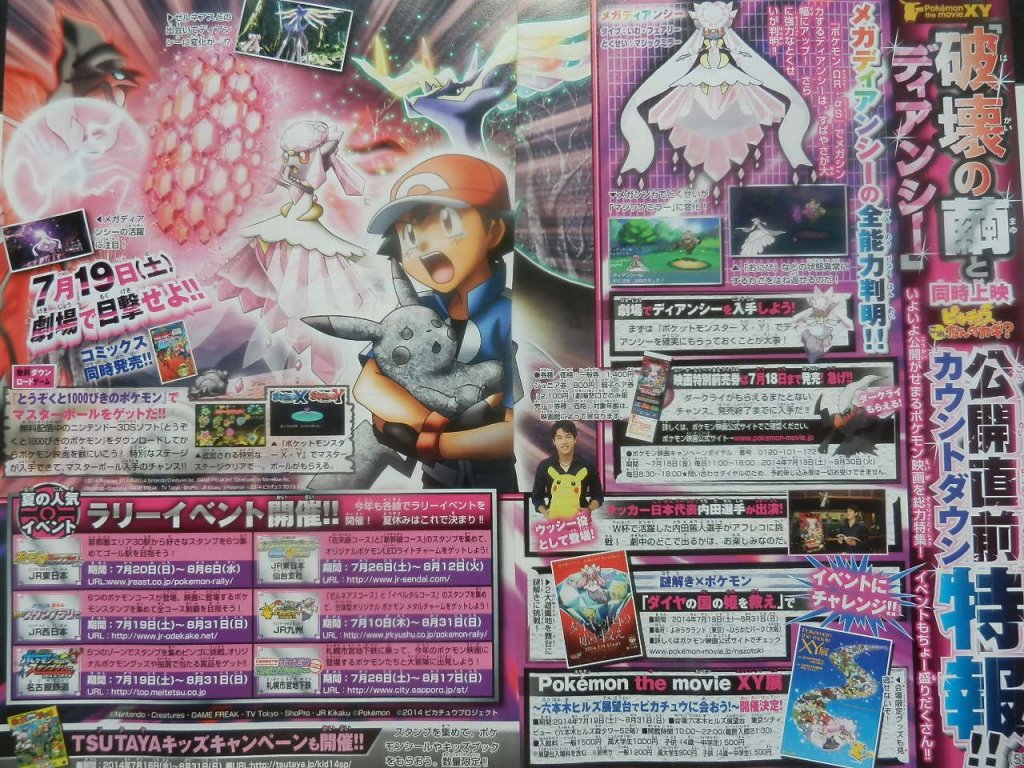 Yet another Pokemon Omega Ruby/Alpha Sapphire scan has appeared from this month's CoroCoro. The magazine confirms that Mega Diancie can use the "Magic Bounce" ability.
Meanwhile, we're also hearing that next month's CoroCoro will have a "Mega Evolution Scoop". The magazine will release on August 12.
Update: More scans, including a look at the gym leaders and five different Pikachu appearances that appear to be related to the contests.
More content from this month's CoroCoro has started to leak. The latest images show the new Pokedex, which seems to be based on the Game Boy Advance. There's also a piece labeled "Madame Pikachu". Another piece shows the gym leader Brawly.
Stay tuned for further updates…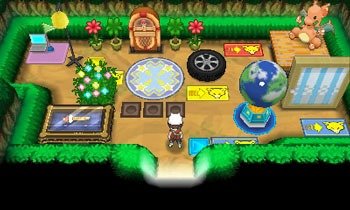 A few more details about Pokemon Omega Ruby and Alpha Sapphire's Secret Bases have come in. You can find them rounded up below.
– Basics are still the same as in the original games
– After settling in, you can use the PC to customize your Secret Base with different items and decorate it how you like
– Scout for trainers and invite them by visiting other Secret Bases, and they'll join you as "Secret Pals"
– Interact and battle with them
– Give your little crew a name, like the "Secret Omega Troupe"
– The Secret Pals will help make your Pokemon eggs hatch faster, along with another feature that lets you raise the level of one of your Pokémon by one
– Share Secret Bases with QR codes
– These share how many flags you've acquired thus far, along with your crew's name and a personal message
– New character is Aarune
– He's the master of Secret Bases
– Aarune is an adventurer who travels around the world but seems to have settled in the Hoenn region
– Aarune is there to tell you more about the Secret Bases and how fun they are
– You can also battle him and his trusted partner Flygon
Update: Added more screenshots. The Japanese page also reveals new character Girii, who is the Super-Secret Bases master.
A new/returning feature has been revealed for Pokemon Omega Ruby/Alpha Sapphire: "Super-Secret Bases".
In the 3DS remakes, players can create a Secret Base all to their own. You'll be able to select and place Decorations, use Decorations to create tricks in your Secret Base, decide the rules for what kind of Pokemon battles are allowed there, and make it like your very own Pokemon Gym. Players can challenge you here as well.
First screenshots from the Super-Secret Bases can be found above. An official post from the Pokemon website with a bunch of additional information is located below.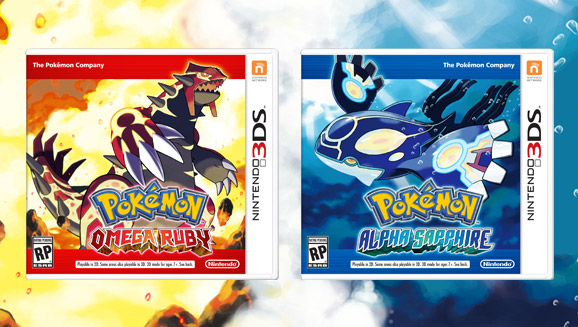 A user over on NeoGAF has noticed some obscure wording in a couple of the press releases for the upcoming Pokemon titles pertaining to the release of the game in the United States and Canada. The Canadian ORAS site has a listing of November 2014 vs. the US site which has a concrete November 21st release. Additionally, many of the press releases regarding the release have specified that release date is coming to the United States against the usual inclusion of the region. Check out the posts below and let us know what you think:
Originally Posted by JoeM86

As is Europe. It can't be a coincidence.

In the press releases I've got, they have rather emphasised the date as being for the US

Tuesdays:

E3 has begun and The Pokémon Company International just announced that Pokémon Omega Ruby and Pokémon Alpha Sapphire, which both take place in the beautiful Hoenn region, are launching in the United States on November 21, 2014.

Wednesdays:

Sableye is a Pokémon that was first discovered in the Hoenn region, which is now confirmed as the location for Pokémon Omega Ruby and Pokémon Alpha Sapphire, both launching for the Nintendo 3DS family of systems in the United States on November 21, 2014.

Todays:

The Pokémon Company International and Nintendo announced more details today about the new Pokémon Omega Ruby and Pokémon Alpha Sapphire video games, launching in the United States November 21, 2014, for the Nintendo 3DS family of systems.

Many people thought this was an error, but my friend at PLDH got this response from TPCi earlier today



So it's worrying. It appears Canada and Europe are excluded from the worldwide launch.