The recently reported Limited Edition SteelBook set to release for both upcoming games was exciting enough, but now we are discovering more goodies for European Pokemon fans.
Pre-orders of the Limited Edition SteelBook from the official Nintendo UK Store will receive:
Pokemon Alpha Saphire – Miniature representation of Primal Kyogre
Pokemon Omega Ruby – Miniature representation of Primal Groudon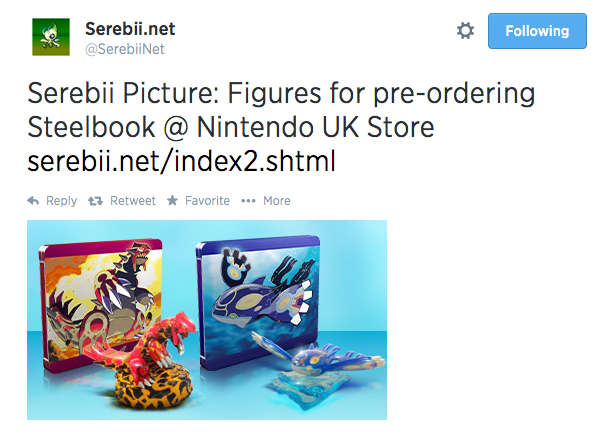 Those pre-ordeing from GAME as a standalone release will receive also Legendary figurines.
Pre-orders at ShopTo will receive a 2D keychain of Torchic.