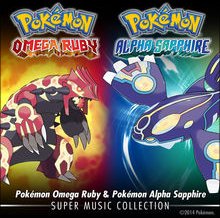 The Pokemon Omega Ruby/Alpha Sapphire soundtrack went live on iTunes today. For $9.99/£7.99/€8.99, you'll gain access to 160 songs.
You can pick up the soundtrack if you're in the U.S. here. UK residents can find the official link here.
As was the case with Hoopa, hackers have dug up some new information on the mysterious Pokemon Volcanion by poking through the contents of Omega Ruby/Alpha Sapphire. A significant amount of text was unearthed for the creator, who has unaired television specials dedicated to it.
Check out the text in full below: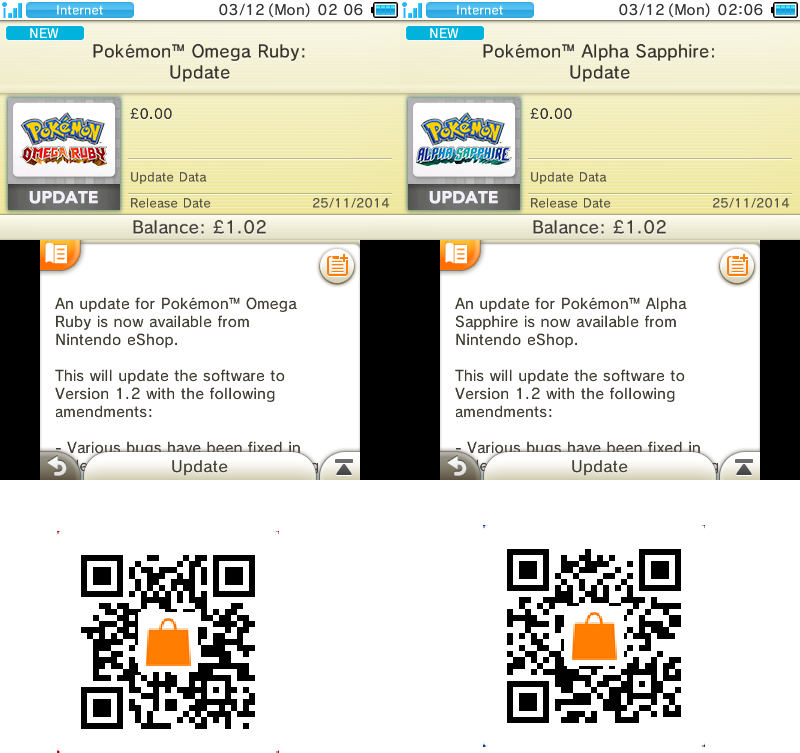 Pokemon Omega Ruby and Pokemon Alpha Sapphire have now received the version 1.2 patch for Pokemon Omega Ruby/Alpha Sapphire. This should apply to all territories – North America, Europe, and Japan.
The patch can be downloaded from the 3DS eShop. It takes up 271 blocks of space.
Remember this Pokemon?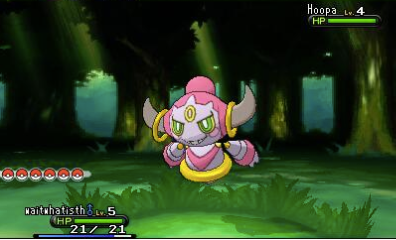 How about this one?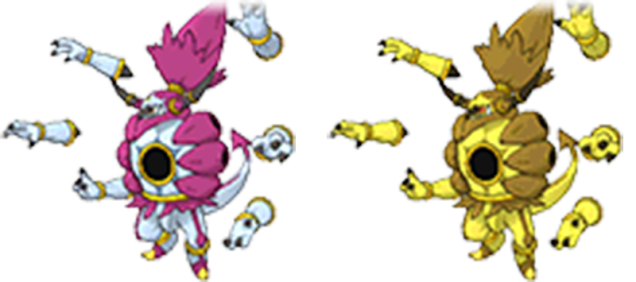 As it turns out, they're one in the same. The release of Pokemon Omega Ruby/Alpha Sapphire combined with some work done by hackers confirms that Hoopa is featured in the first screenshot above, while the second image is Hoopa's alternate form.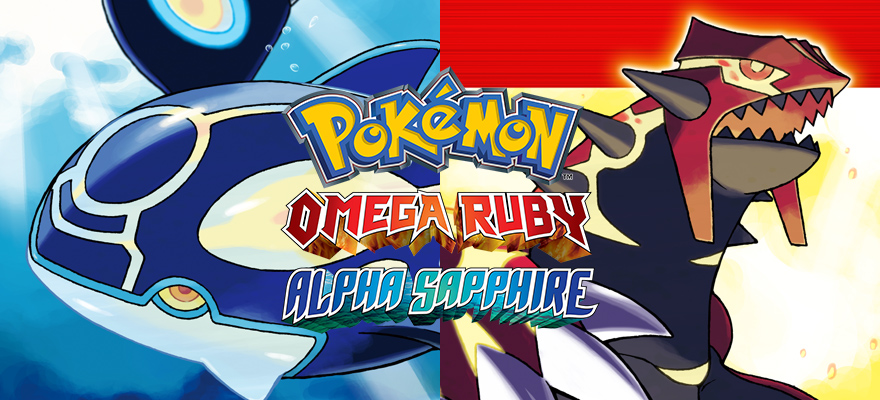 Pokemon Omega Ruby and Pokemon Alpha Sapphire have become the biggest Pokemon launch in the UK. Black and White previously held the record.
According to Chart-Track, sales for Omega Ruby and Alpha Sapphire saw a 17 percent jump over last year's X and Y. Specific figures were not disclosed.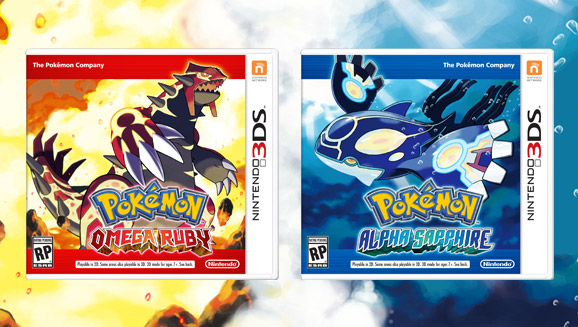 A few days ago, Media Create reported impressive sales for Pokemon Omega Ruby and Pokemon Alpha Sapphire as the two games debuted in Japan. We now have some extra details about their performance.
The launch of Omega Ruby/Alpha Sapphire led to strong Japanese sales overall, which came in at 1,854,058 units. Thanks to the new Pokemon games, total Japanese software sales had their second best-selling week of 2014 – only behind Monster Hunter 4 Ultimate's launch week of 1,854,220 units.
Breaking things down a bit more, Alpha Sapphire sold 714,000 copies and Omega Ruby sold 614,000 copies during their first week of availability. The grand total comes in at 1,509,000 copies when counting the Double Pack.
Here's how Omega Ruby/Alpha Sapphire compare to X/Y and HeartGold/SoulSilver:
I have to admit: this is a pretty neat way to advertise Pokemon Omega Ruby/Alpha Sapphire!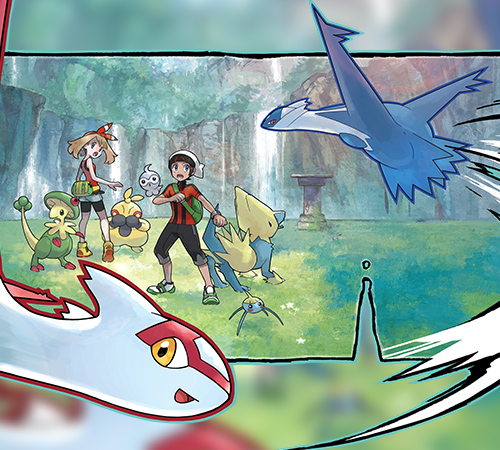 Australian Pokemon fans rejoice as it's been revealed today how we can get our hands on an Eon Ticket! At various stores around the country on December 1st, Nintendo Australia representatives will be at certain stores distributing the tickets via StreetPass. The stores can be found below:
Melbourne  – JB Hi-Fi Westfield Doncaster, EB Games Swanston St
Sydney – EB Games Westfield Parramatta, EB Games Westfield Chatswood
Gold Coast – EB Games Robina Town Centre
Adelaide – EB Games Rundle Mall Adelaide
Perth – EB Games Hay St
Auckland – EB Games Queen St
For those that miss out, if you StreetPass someone who has the Eon Ticket you'll also be able to acquire the ticket that way. If you're keen and able though, head on down next Monday and grab it early!