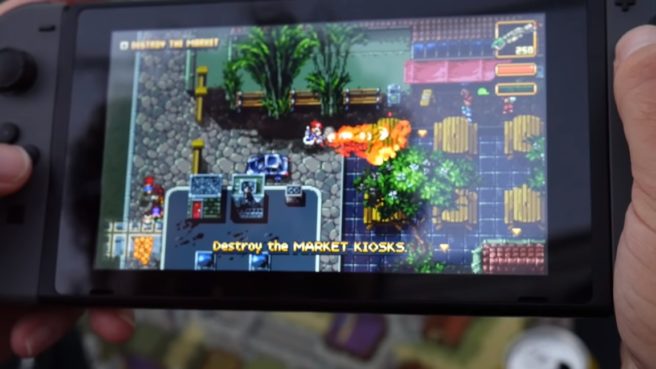 At E3, Nintendo World Report recorded some footage of Shakedown: Hawaii running on Switch's screen. View the video below.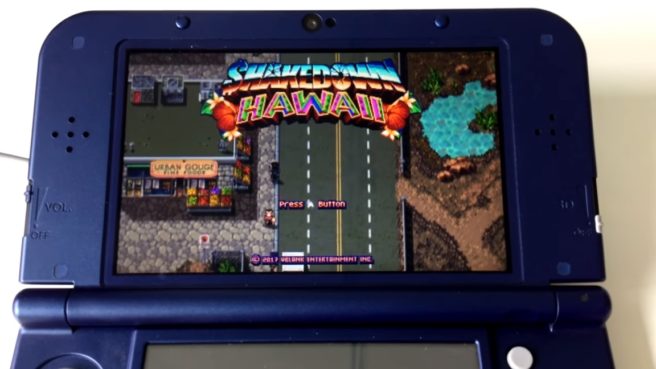 Shakedown: Hawaii is planned for Switch, but we also can't forget about the 3DS version. Just recently, Vblank Entertainment posted a short clip of a new zoomed out camera option on the handheld, which you can view below. The studio recommends using it only with XL systems.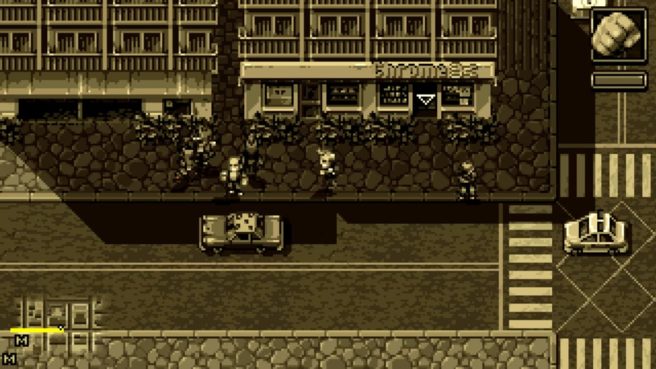 Vblank Entertainment prepared a new Shakedown: Hawaii video showing off the game's color options. Several choices will be included, such as the one pictured above. The full set can be seen in the video below.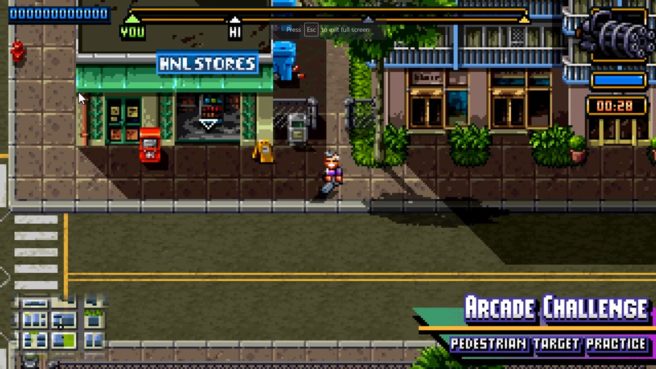 Retro City Rampage featured over 40 Arcade Challenges that players could tackle. In the spiritual successor Shakedown: Hawaii, Vblank Entertainment is bringing the idea back.
Vblank posted a brief teaser this weekend showing one of these challenges in action. Below, you can get a look at Pedestrian Target Practice, which has you mowing down civilians.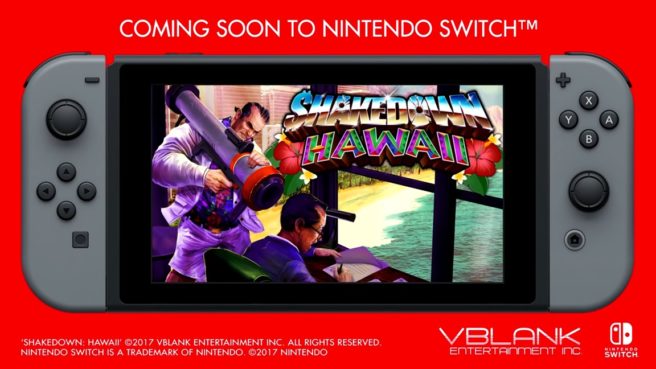 Vblank Entertainment has kicked the first in a series of soundtrack previews for Shakedown: Hawaii. The first one from composer Matt Creamer can be heard below.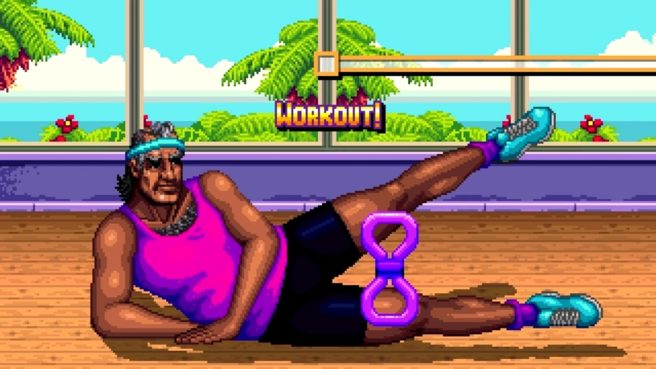 Vblank Entertainment put out a new video today containing footage from one of the areas in Shakedown: Hawaii. Get a look at the Meat House Gym with the promo below.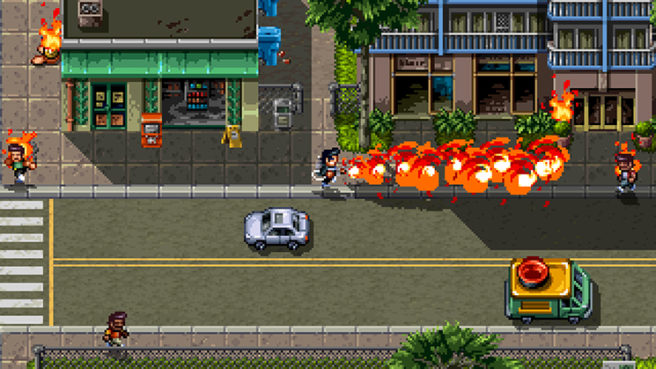 Vblank Entertainment's Brian Provinciano stopped by Video Games Awesome to show off Shakedown Hawaii on Switch. An hour of footage can be found in the video below.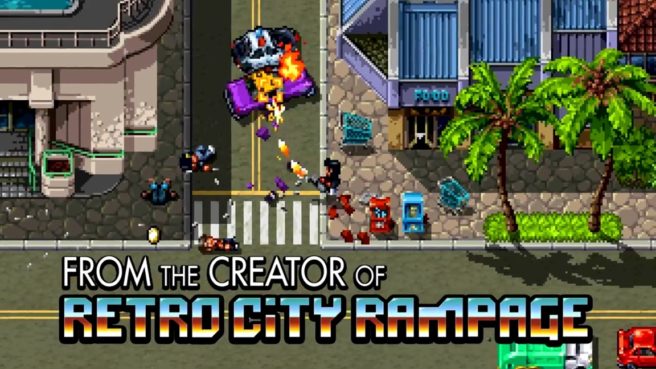 Vblank Entertainment created a new trailer for Shakedown: Hawaii, a follow-up to the indie game Retro City Rampage scheduled for 2017. Watch it below.