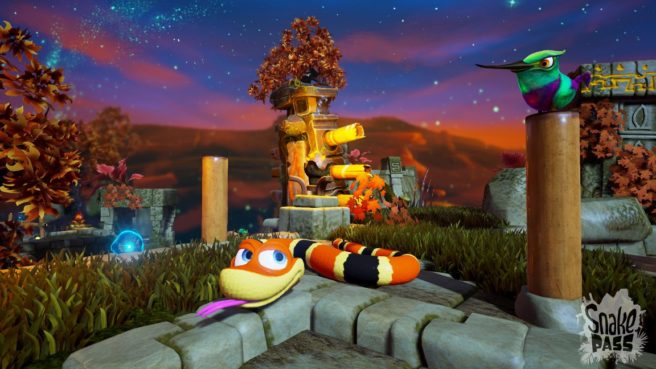 We were expecting Snake Pass to hit the Switch eShop earlier today, but the game went through a slight delay. It just went live on the North American store now and should be out in Europe very soon as well. We've attached the official launch trailer below.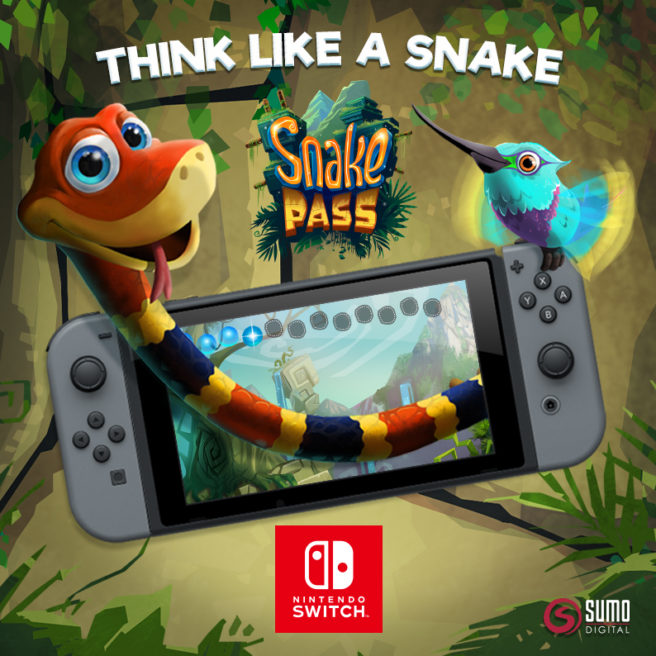 Update: Added in another video below.
---
Original: Snake Pass has just launched on the North American Switch eShop (European release set for tomorrow). For an extensive look at the Switch version specifically, watch the video below.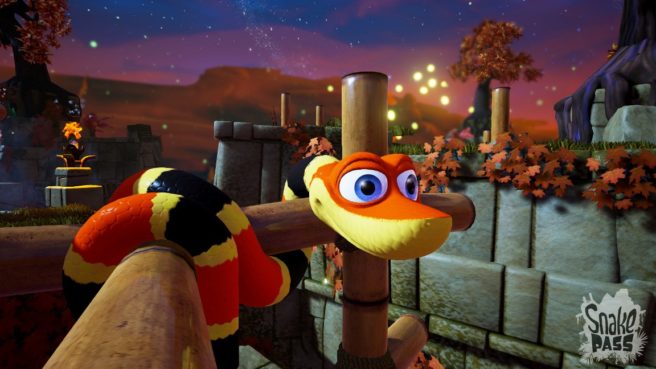 Thanks to GameSpot, we have another look at the upcoming Switch eShop game Snake Pass with 34 minutes of footage. We've included the video below.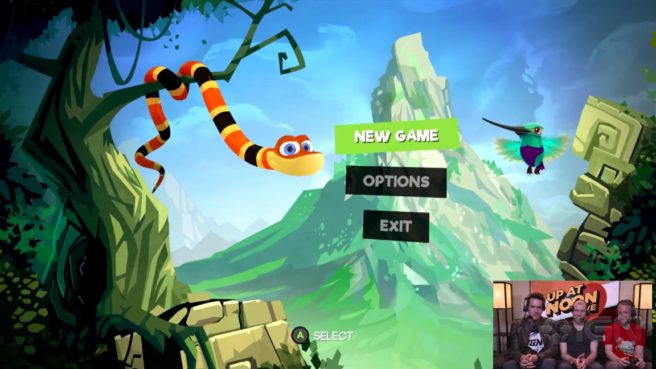 IGN managed to get some extensive gameplay of Snake Pass, hosted by one of the developers from Sumo. View the video below for 25 minutes of footage.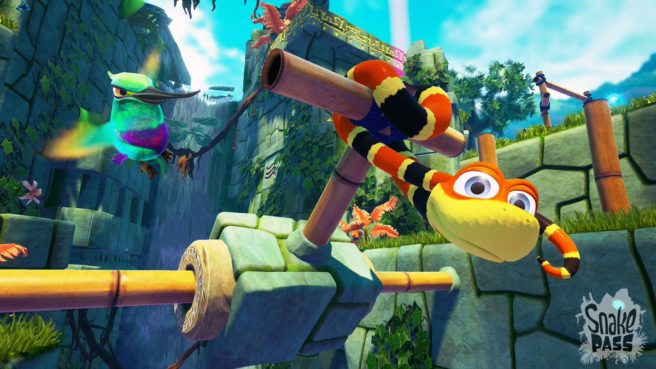 Today, Sumo Digital issued the third developer diary for Snake Pass. The video talks about how the game turned into a fully realized project from the initial Game Jam build. Check it out below.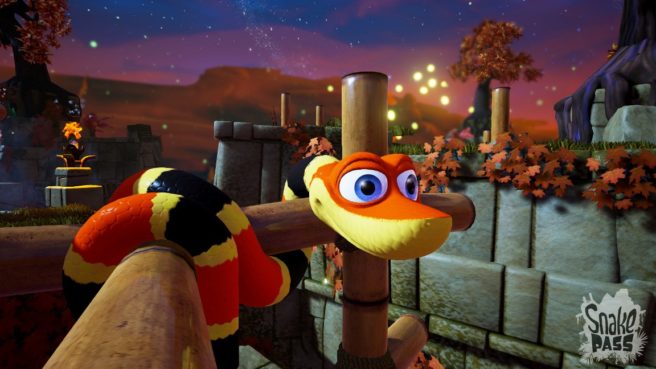 Today, Sumo Digital issued the second developer diary for Snake Pass. The video explores technical features used in the game such as character movements, grass and lighting.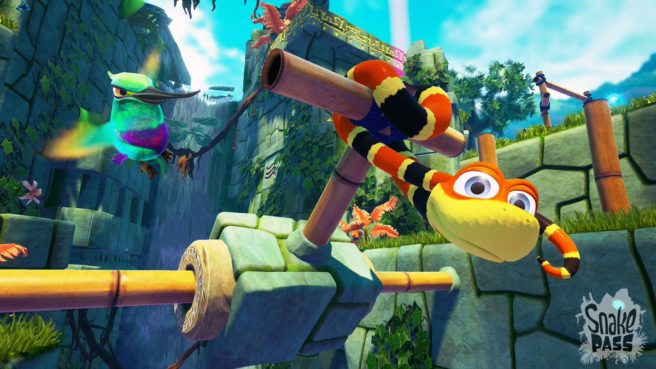 Update: Added new footage of a medium difficulty stage.
---
Nintendo World Report has shared a few more minutes of Snake Pass footage, specifically from the Switch version. Take a look at gameplay from an easy difficulty stage below.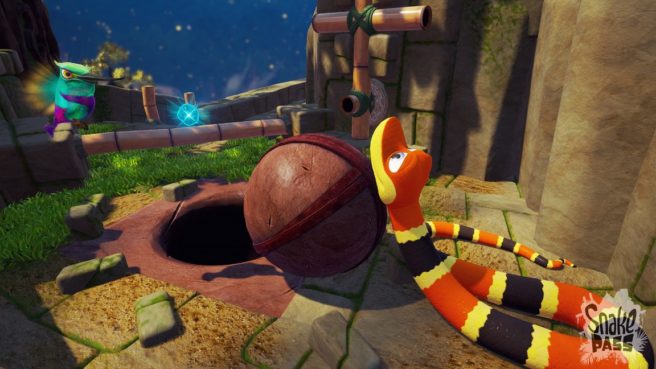 Sumo Digital prepared a new video for Snake Pass explaining the control scheme used across all platforms. You can watch it below.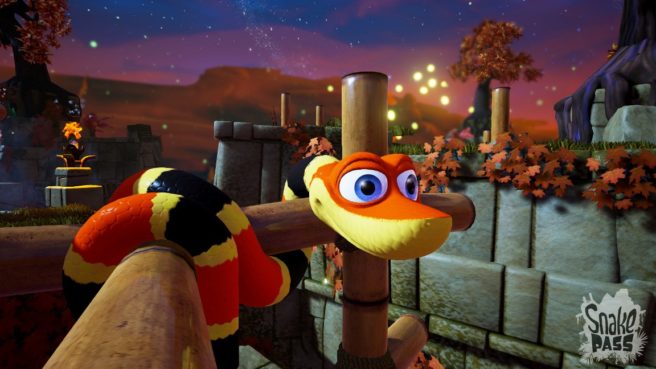 Snake Pass, which is on track for a late March release, has now been given a price point. The platformer will cost $19.99 / £16.99 / €19.99.
The first developer diary for Snake Pass is now online.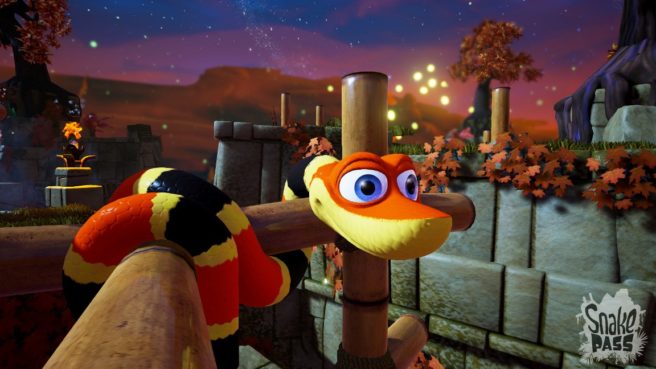 Sumo Digital hosted one of its usual live streams for Snake Pass at the end of last week. More footage of the game was shown, and composer David Wise even stopped by. View the full recording below.