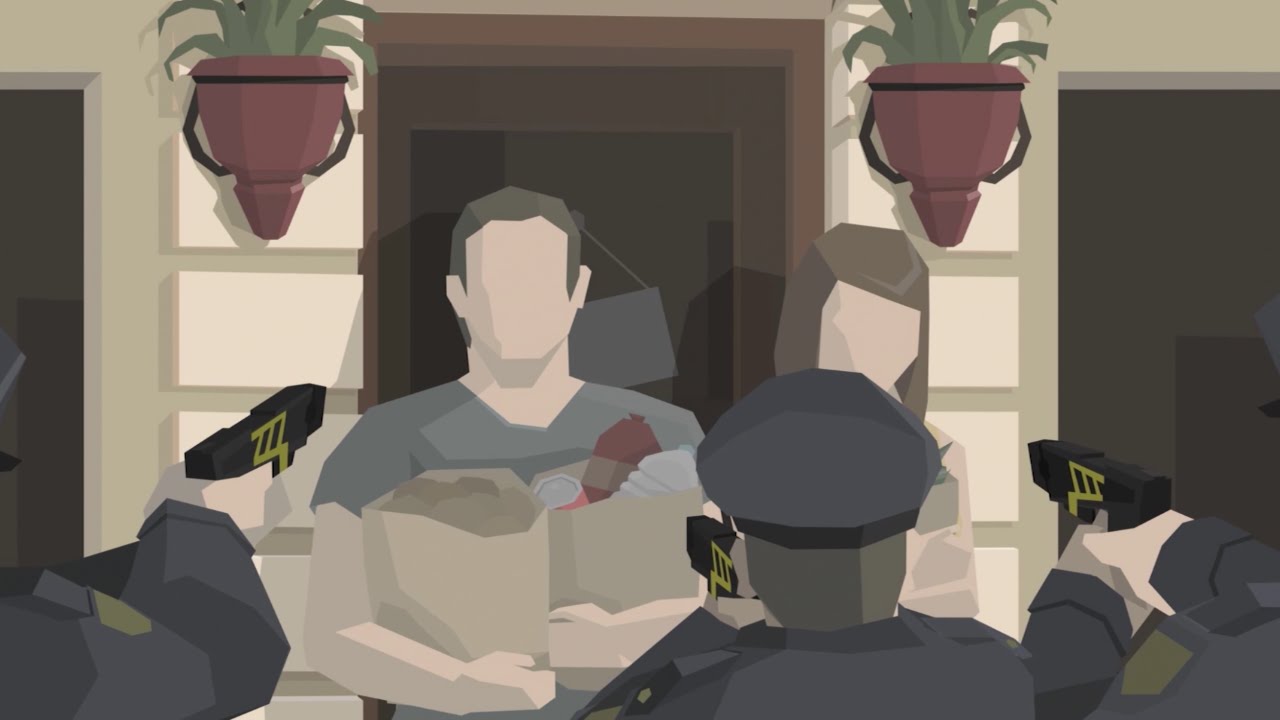 Listings for This is the Police have been appearing on European retailer websites as of late. Further adding to the speculation is a new page on Koch Media's website.
Koch handles the distribution of THQ Nordic games in a few European countries. Given that, you would think they would know about upcoming releases. That's why it's interesting how Koch also says that This is the Police is bound for Switch. It's listed for a release on December 29, though that's certainly a random, tentative date.
If we hear anything else about This is the Police coming to Switch, we'll let you know.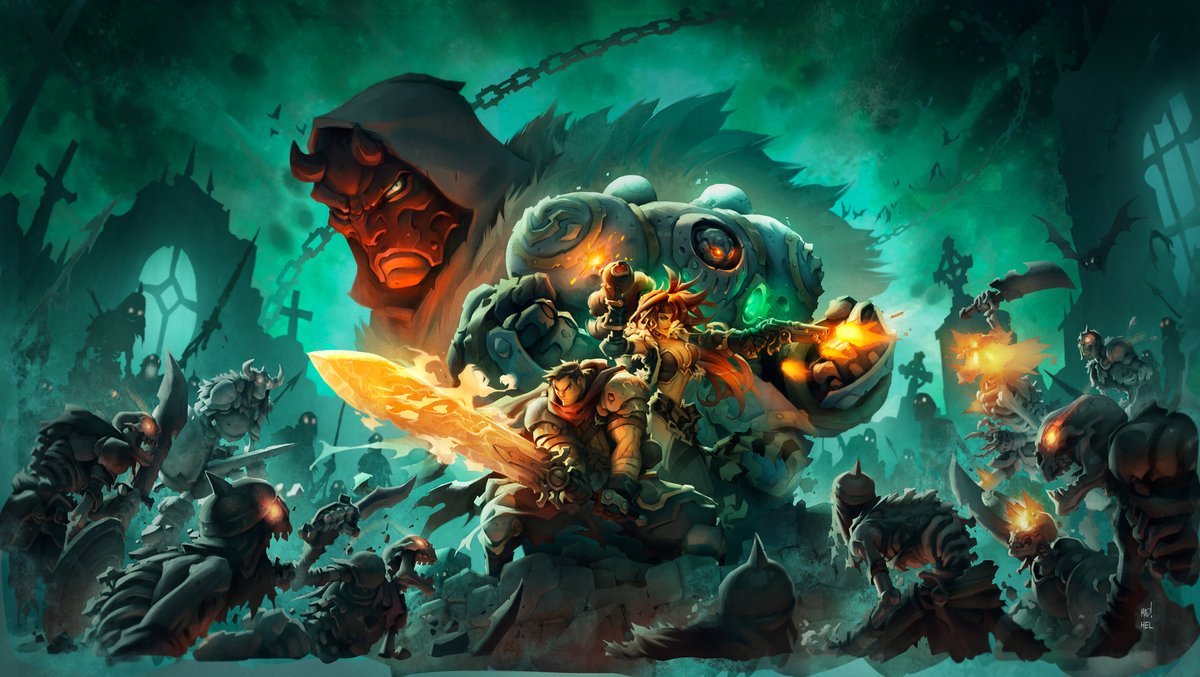 THQ Nordic is bringing a number of titles to Gamescom 2017 next month. Among these will be Battle Chasers: Nightwar, which we hear will be playable for the first time on Switch.
THQ Nordic will also be announcing a new IP and "a new installment of a well-known, mysterious and horrific IP." It's unclear if these two games will be on Switch, however.
Gamescom 2017 will take place between August 22 and August 26 in Cologne, Germany.
Source: THQ Nordic PR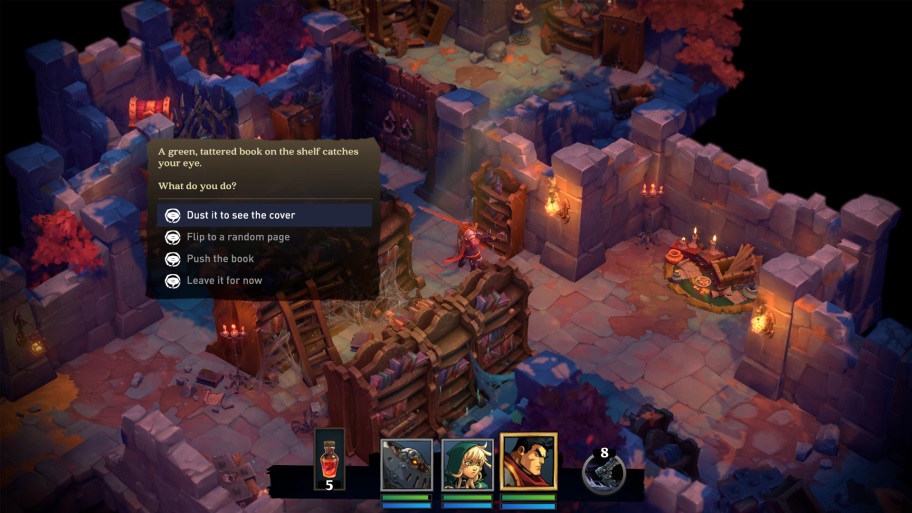 Nintendo UK recently spoke with Battle Chasers: Nightwar developer Joe Madureira for a chat about the upcoming Switch game. Madureira discussed the story and characters in-depth, touched on the gameplay, and explained why it's a good fit on Switch. Read up on Madureira's comments below.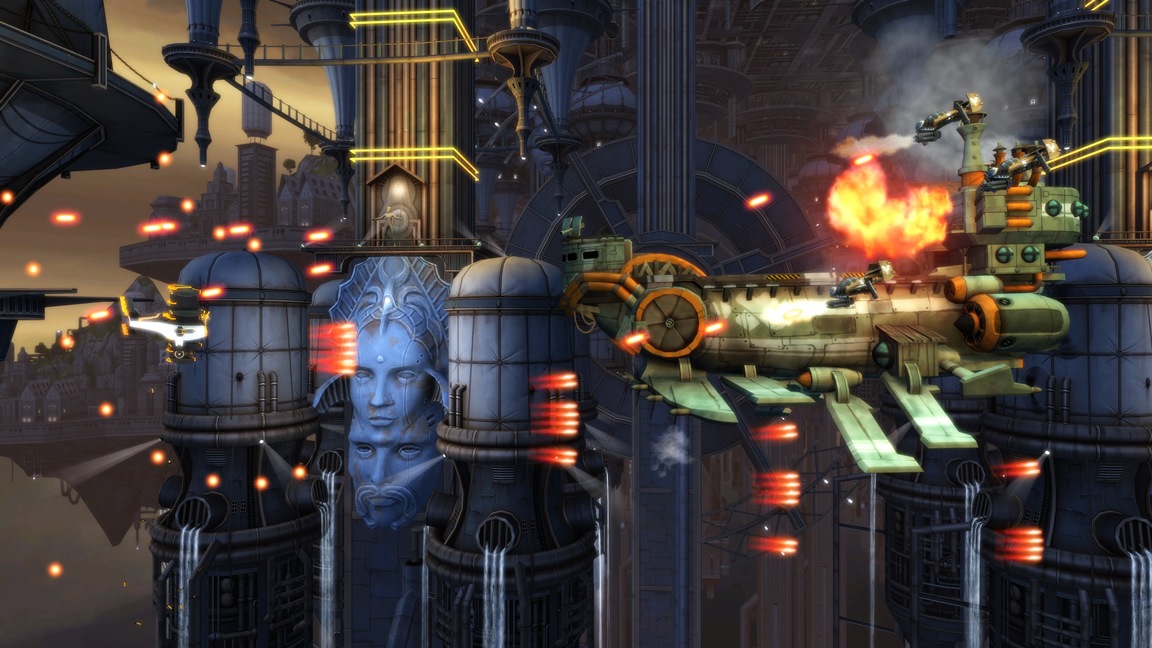 Sine Mora EX was given an August 8 release date today. As for the Switch version though, THQ Nordic says it's planned for "later this summer." A specific release date will be announced soon, we assume.
Source: THQ Nordic PR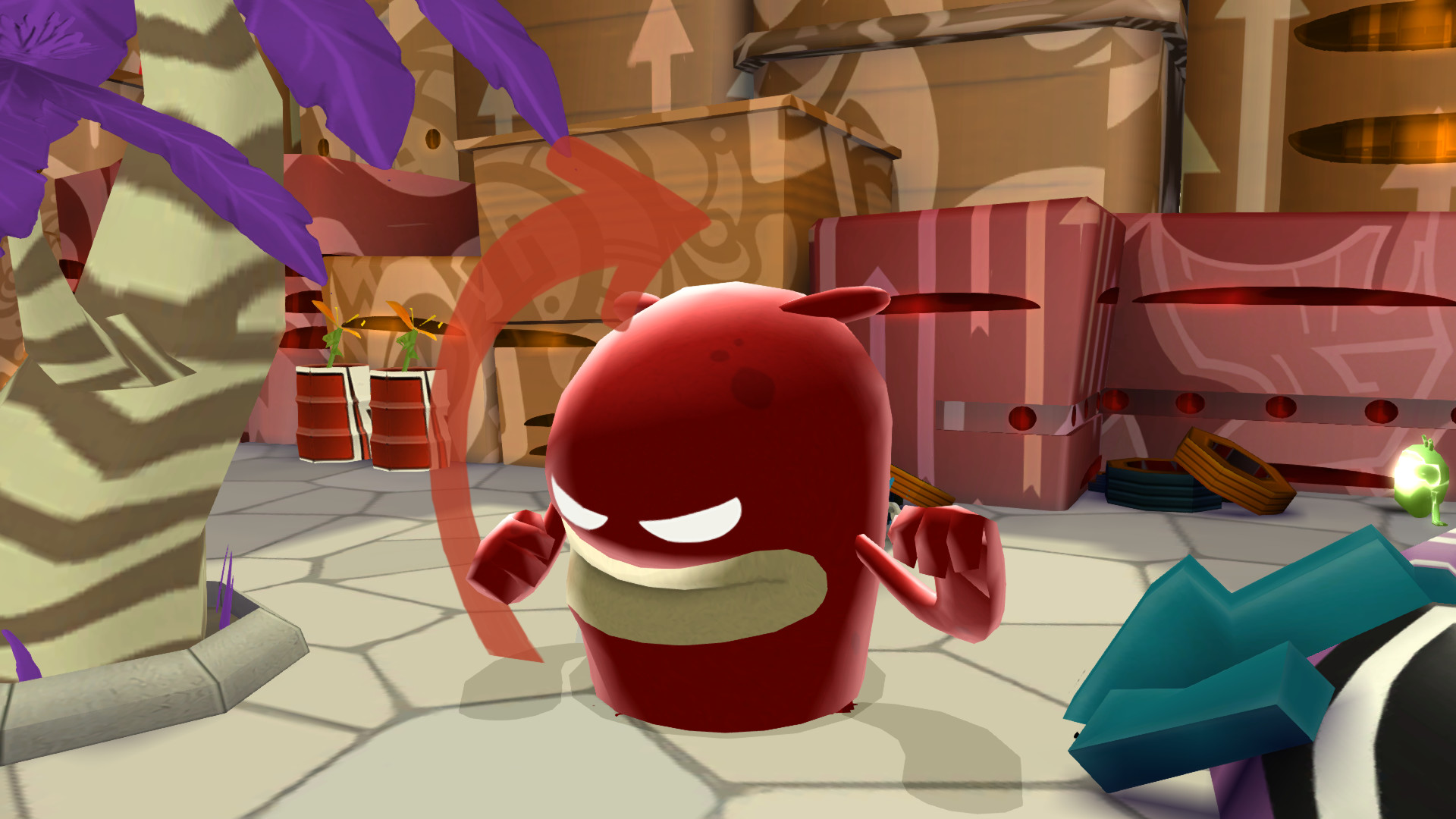 de Blob didn't achieve massive success, but the series was one of the more interesting experiments on Wii. THQ Nordic business and product development director Reinhard Pollice believes that the franchise has potentially, calling it "the perfect indie game." Pollice added in an interview with GamesIndustry that de Blob "was a bit underrepresented on Wii," and it should have been on Steam for the potential of being "a massive success."
He said: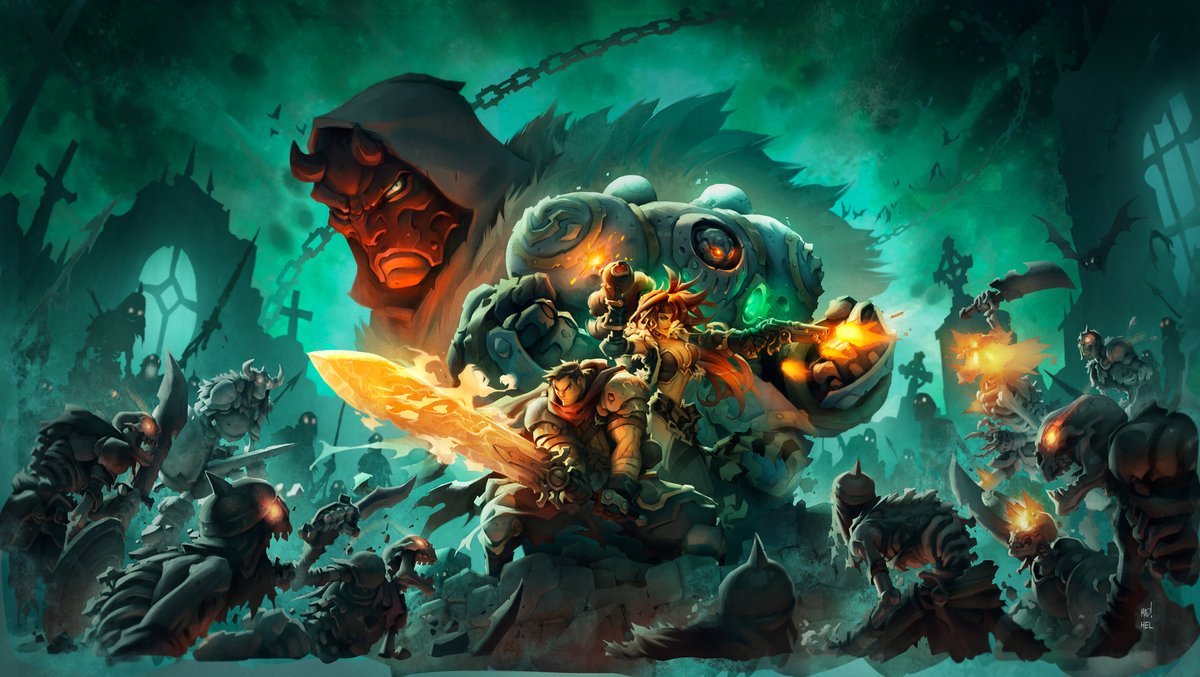 THQ Nordic currently has two games in the pipeline for Switch: Battle Chasers: Nightwar and Sine Mora EX. Speaking with GamesIndustry, business and product development director Reinhard Pollice said that the company is looking to support Switch "wherever it's possible." Pollice would have preferred "more beefy hardware but it is what it is, so we just have to work our way around it."
Pollice's full words:
"We've been in touch with [Nintendo] about Switch for more than a year, so we've been looking at it for our current line-up and… we look wherever it's possible. It's a bit sad that they haven't gone out with a more beefy hardware but it is what it is, so we just have to work our way around it."
Regarding Battle Chasers: Nightwar, Pollice did say that it has been "a challenge to get running smoothly on Switch". Also, the open-world sci-fi RPG Elex is "just too demanding right now."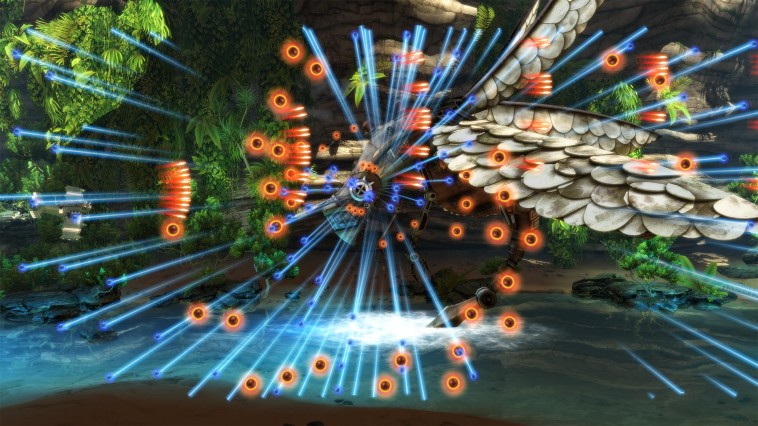 The shoot 'em up Sine Mora EX originally debuted back in 2012. THQ Nordic is now reviving the game for new platforms, including Switch.
One of the new features in Sine Mora EX is a co-op mode. Two players will be able to experience the full story mode together at once.
In an interview with Nintendo UK, localizer and designer Brandon Sheffield talked about how the team is going about including co-op:
"Narratively, it doesn't make sense to have two ships because the story is basically broken if there's more than one ship on screen, because you're the pilot and somebody else is talking to you from somewhere else, because they're doing something else. The whole thing about this game is most of these actions take place simultaneously and so you wind up hearing the same conversation again because then you're the other person that was involved in that incident.

So the second player essentially plays as a drone. It plays differently from the main ship as well. If it gets hit, it doesn't have its own life bar, it loses you time. And it works pretty well, it's about as natural as you can make it and it's obviously fun to play games together. And you know, obviously with Nintendo Switch, players want to have multiplayer experiences that can be enjoyed on one screen or in tabletop mode."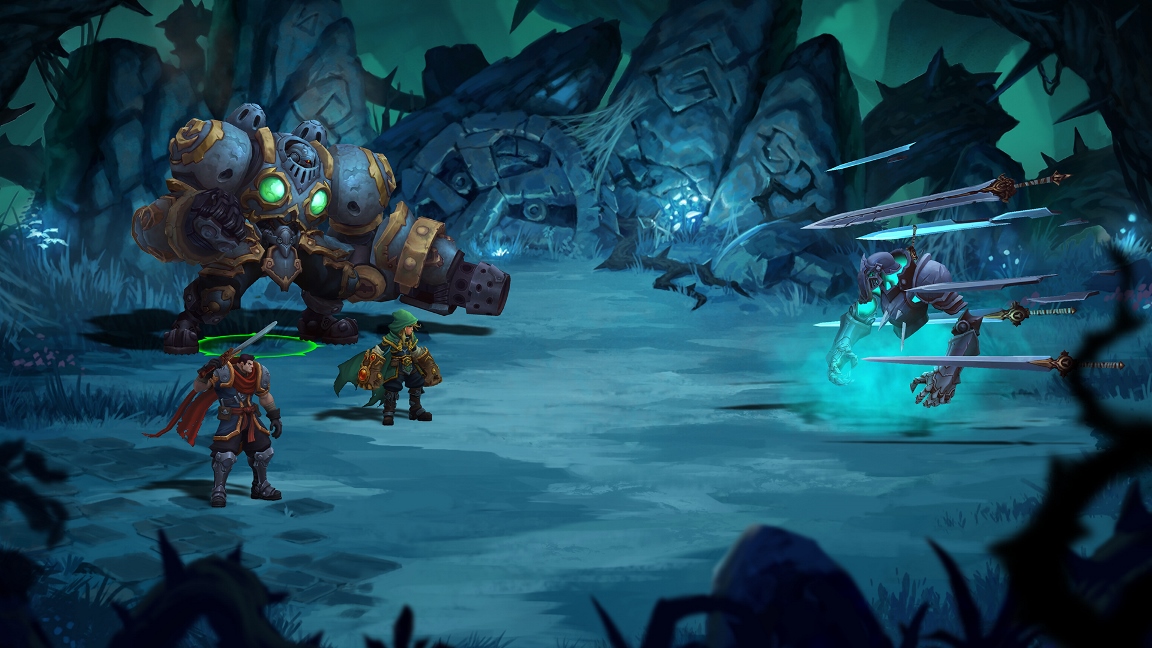 New footage of Battle Chasers: Nightwar is in specifically showing the game running on Switch. You can check out the video below.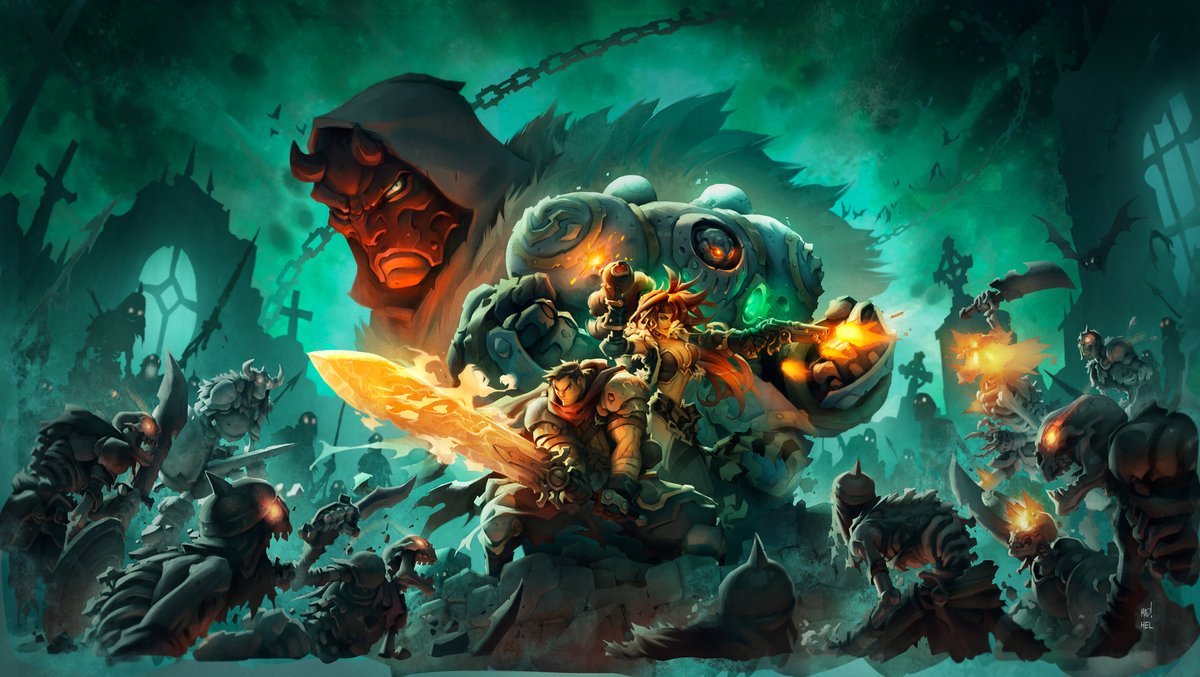 Thanks to IGN, we have a good look at Battle Chasers: Nightwar. Take a look at 9 minutes of footage from the game below.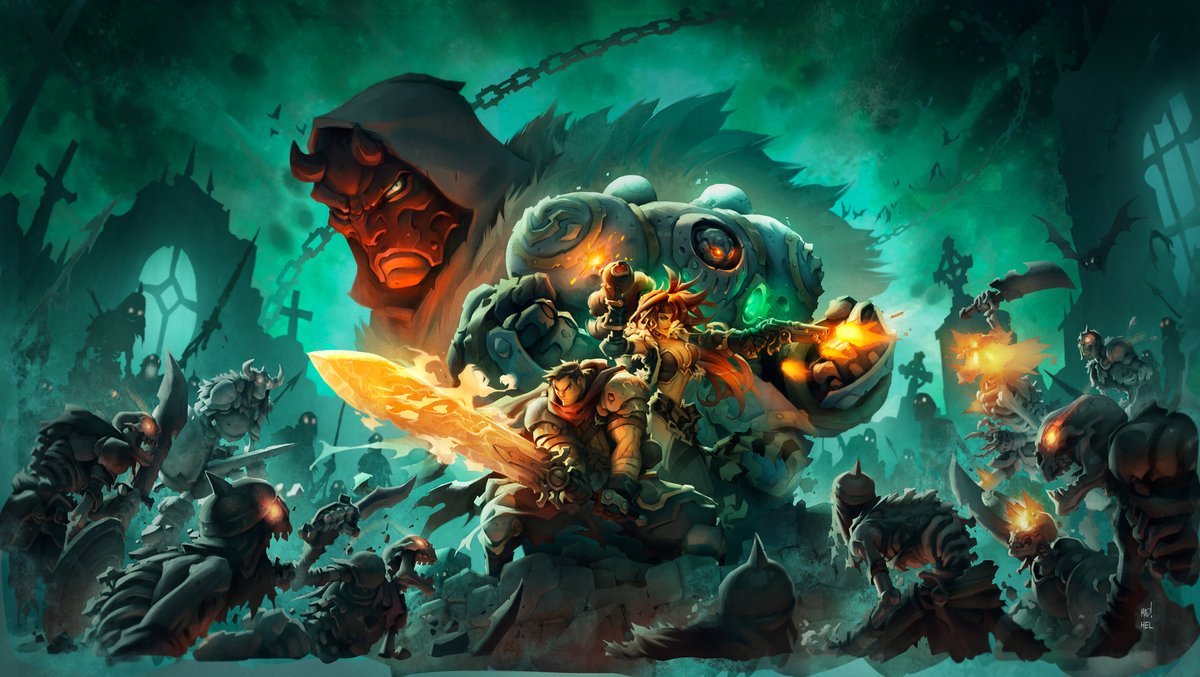 Just like Sine Mora EX, THQ will be offering a physical version of Battle Chasers: Nightwar on Switch. The two also have another similarity: each one costs $10 more on Nintendo's console.
Amazon's listing for Battle Chasers: Nightwar is live. On PlayStation 4, Xbox One, and PC, the normal price will be $30. The Switch version will cost $40.
Here's a look at the boxart: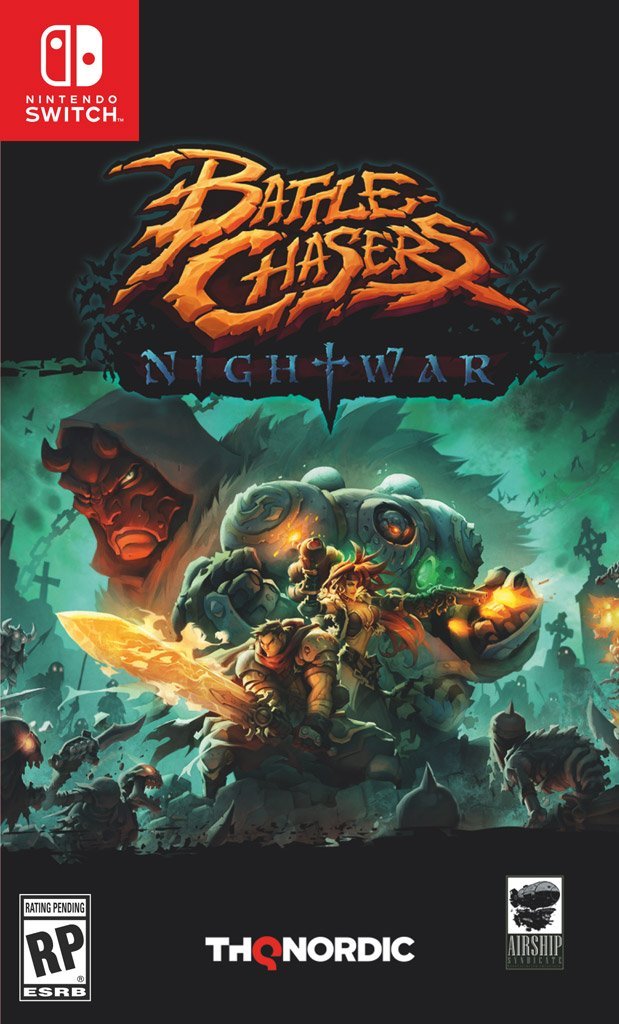 There's been talk that producing Switch cartridges costs more to manufacture than the typical disc. Other third-party games have also seen a higher asking price on Switch. Some publishers have attempted to ease the pain by including exclusive goodies, such as a soundtrack download code with copies of Rime.