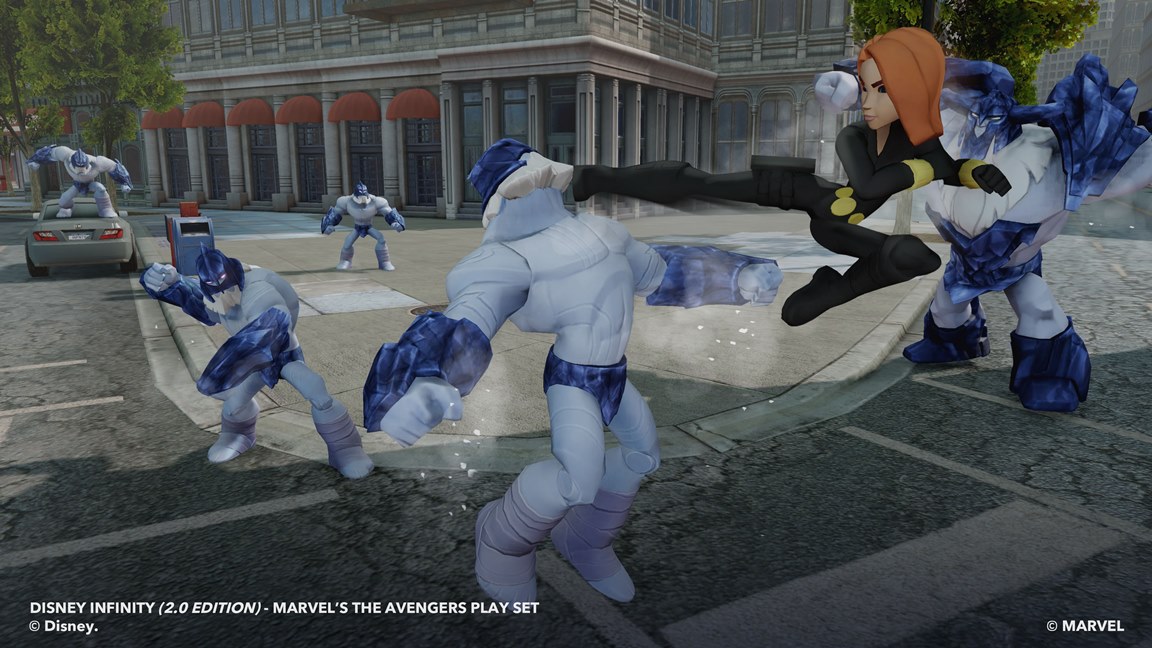 Polygon has gone live with a new Disney Infinity 2.0: Marvel Super Heroes article featuring comments from executive producer John Vignocchi and TQ Jefferson, vice president of production for games at Marvel Entertainment. You can find the roundup of information below, and the site's full article here.
– Began development while the original Disney Infinity was being made
– Some of Marvel's top creatives, including writer Brian Michael Bendis and chief creative officer Joe Quesada, have been involved in the project for the past year
– Idea of bringing in Marvel characters started in 2011
– "This has been a long time coming."
– Will drawn upon the much larger Marvel universe of heroes, villains, teams and intergalactic locations
"What you're going to see as we roll out and reveal more characters, is that they're going to be more characters that you've known forever and they make sense. And the other characters, you may not know them as well, but once you see them in-game, you're going to understand why we made the choices that we made. These characters bring a certain narrative strength with them and, just as important, they bring a unique bit of gameplay with them … [these are the] characters that are the most fun to play … that have the most impact on story." – Jefferson
"Once you see the full spectrum of characters, it's not just an Avengers game. It's very much a Marvel super heroes game." – Jefferson
"We made sure that we focused on characters that were very game-able and that were priorities to Marvel moving forward." – Vignocchi
– The characters, the story, the settings used in play sets will all tie together in a narratively connected way
– Play Sets will have a "common theme between them."
"One thing we haven't talked about that's really exciting is crossover characters, characters that will have specific content and stories from one play set to another to fully flesh out the world of how all the Marvel Super Heroes collection is connected." – Vignocchi
– More than just a new set of characters/technological gimmicks
– Gameplay tweaks included
– This includes how characters play/evolve and how they create custom levels and game types in the Toy Box
"For us, the focus came down on innovating on the software side of things. Ultimately let's not forget that we're a video game at our core. Really providing the most value to our players and responding to what they were asking for was our top priority." – Vignocchi
– Characters from the original Disney Infinity will be getting a boost in 2.0
– These upgrades are in-game and won't require new purchases
– Players will be able to play with their existing collection, further level those characters up and unlock new abilities for them
– New Disney and Pixar-themed content also coming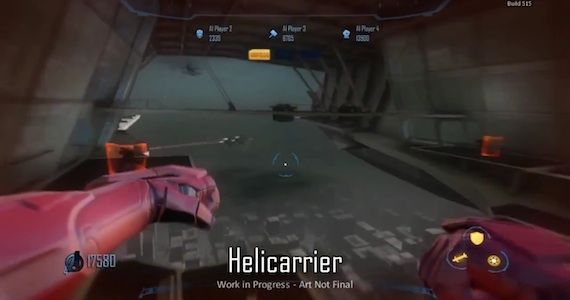 What will it take for Marvel to sign off on an Avengers game? TQ Jefferson, Marvel's head of games, told IGN that this will only be possible "when we have the right partner, that has the right vision, that has the time to develop a strong, competitive triple-A title and wants to do it right."
Jefferson's comments in full:
"The Avengers game will come when we have the right partner, that has the right vision, that has the time to develop a strong, competitive triple-A title and wants to do it right. It has to hit our three pillars: Fun and engaging gameplay, true to the characters, compelling story. Without hitting those notes, we shouldn't do it. Gamers, they know better. They're not going to flock to something that's sub-par."

"I think the fact that there wasn't an Avengers game turned out in time for the film is indicative of Marvel's new attitude and the approach to how we find partners and build games. I think in the heyday of the movie licensed game, these games were popping out all the time and most of them sucked."
Jefferson was later asked by IGN if the subpar Captain America and Thor games had any influence on this. He said, "Absolutely, absolutely. We got a bloody nose on both of those." Marvel has since "heeded that lesson." Going forward, the company "would rather not have a game than to just sign something to have something out on time."
The image above comes from THQ's cancelled Avengers game, which was thought to be in development for Wii U and other platforms at one point. That project looked promising, so it'a shame it never saw the light of day!

Over the past few years, Marvel has been building the "Marvel Cinematic Universe" through various media – movies, television, and more. Now there appear to be similar plans in place for video games as well.
Speaking at a SXSW panel on Saturday, Marvel VP of games TQ Jefferson said:
"You might have noticed that certain similarities and threads touch from one game to the next. Much like you see in publishing and film, we're trying to build a gaming universe connected by common elements and narrative into a larger gaming initiative."