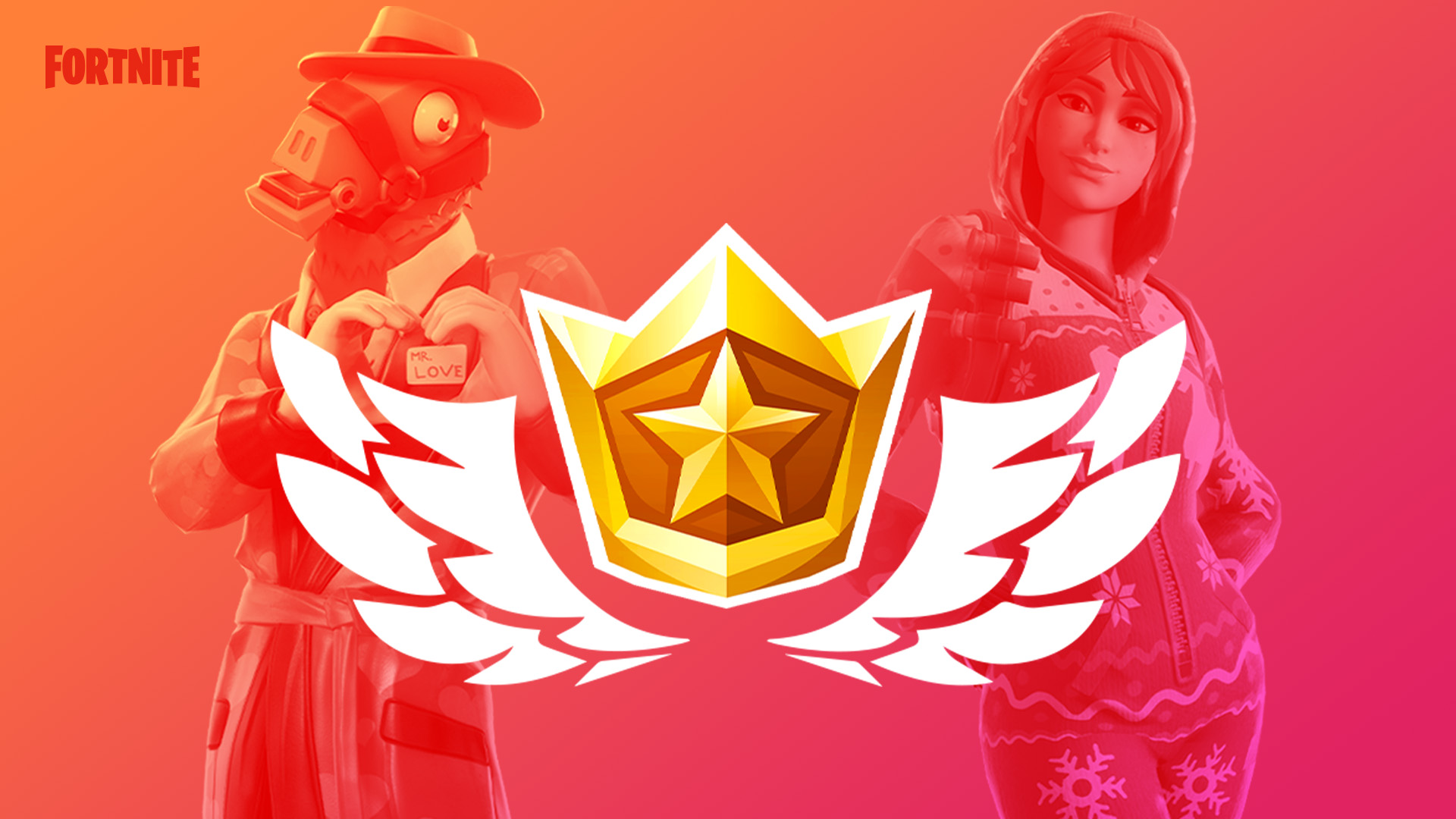 Version 7.40 of Fortnite is now available. Gifting returns to the game for a limited time, the Infantry Rifle has been added as a new weapon and there's a new limited time mode, "Catch!". Additionally, if you complete 13 free Overtime Challenges by February 27 you will receive the Season 8 Battle Pass for free.
Battle Royale
What's New?
#SharetheLove Valentine's Surprise
The response we've seen to the #SharetheLove event has been amazing. And with the arrival of Valentine's Day, we're here to share one more surprise.
Everyone who completes 13 free Overtime Challenges by February 27 will receive the upcoming Season 8 Battle Pass for FREE! If you don't have an outfit, now is your chance to get several for free. With the Battle Pass, you'll receive two Season 8 Outfits instantly and you can earn up to five more. Save your V-Bucks, this one's on us!
Gifting – Limited Time
Gifting is back for a limited time starting now until February 22! And for Valentine's day, you can send the Heartspan Glider to your special someone for FREE until Friday, February 15 at 7pm ET.
Infantry Rifle
Take aim and deliver accurate fire downrange with this precise semi-automatic weapon.
Limited Time Mode Rotations
As mentioned last week, we're continuing with rotate through LTMs at a faster pace throughout the week moving forward. The first mode is detailed below, check the in-game client on Thursdays and Saturdays to see what other modes are available!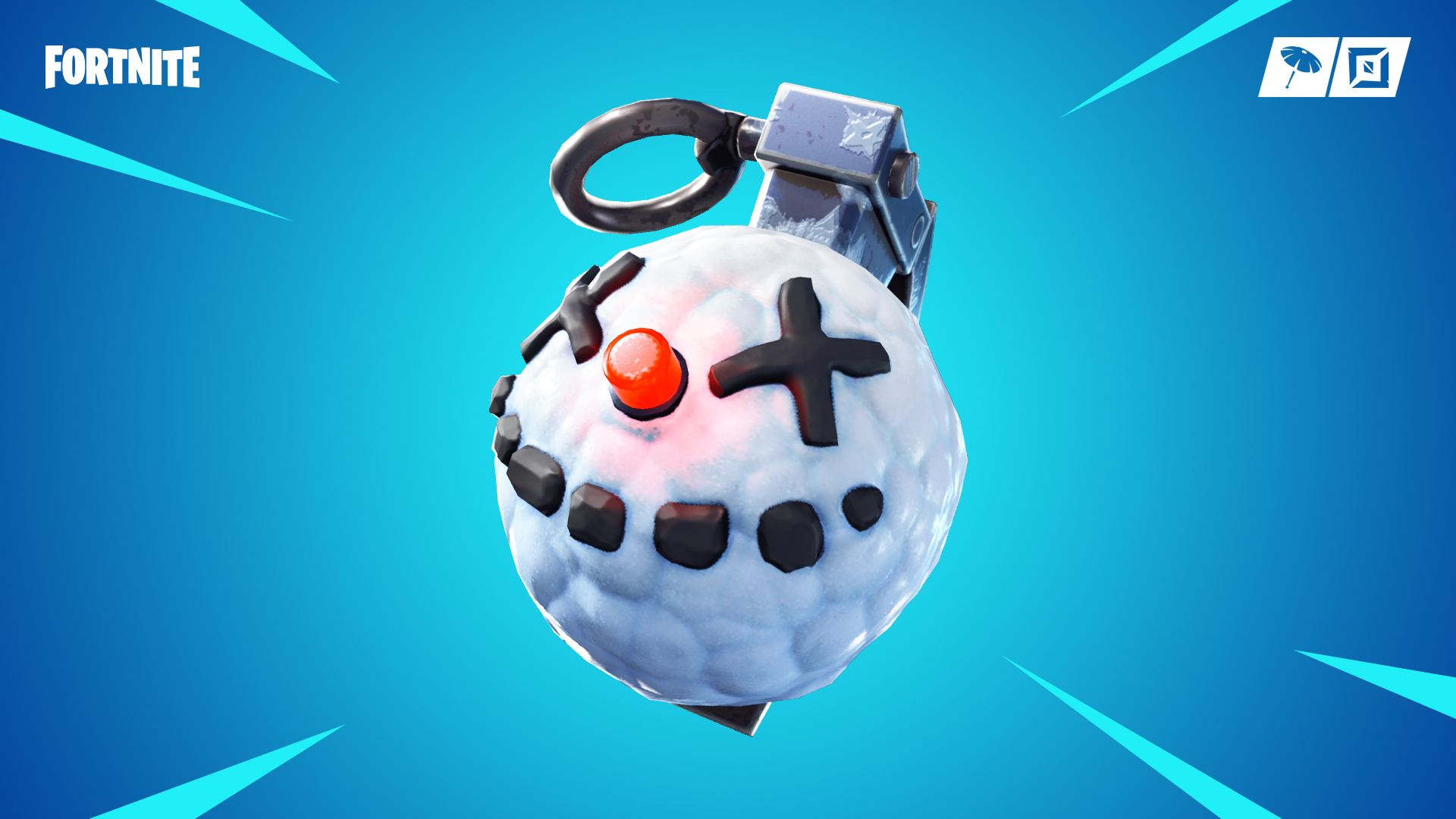 Version 7.30 of Fortnite is now available to download. Among other improvements and bug fixes, it adds the new Chiller Grenade, the Solid Gold limited time mode as well as several performance improvements to the Switch version. Here are the full patch notes: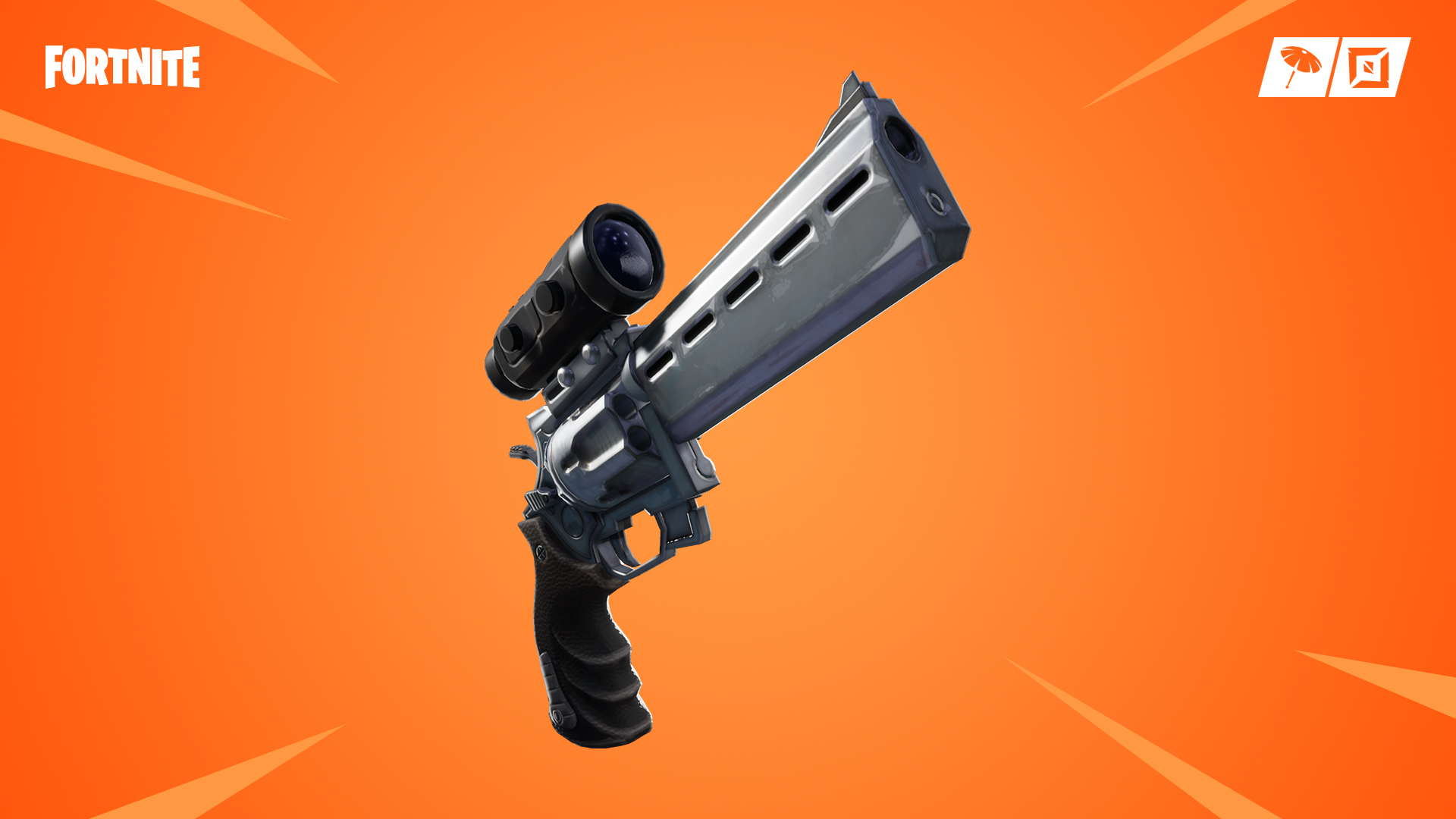 Version 7.20 of Fortnite is now available, and we've got the full patch notes for you. Highlights include a new weapon, the Scoped Revolver, as well as a new Limited Time Mode, One Shot.
Limited Time Mode: One Shot
Summary
There's low gravity and every player has 50 health. Snipers are the only weapon and Bandages the only healing item. Jump high and aim well!
Mode Details
Gravity is set lower than normal.
The Storm wait time has been greatly reduced in all phases of the game.
The only weapons in this mode are Hunting Rifles and Sniper Rifles.
Semi-auto Snipers and Bounce Pads have been removed from the Vault in this mode.
Players will spawn with 50 health and can only heal if they find Bandages.
Weapons + Items
Scoped Revolver

Available in Epic and Legendary variants.
Fires Medium Ammo.
42 / 44 damage per shot.
Available from floor loot, chests, Supply Drops, and Vending Machines.

Added Gliders, an item that grants Glider redeploy.

This item takes up an inventory slot and can be found from normal loot sources.
Gliders do not need to be selected to deploy. Activate them by pressing your jump button while in mid-air.

Rarity is Rare.
Gliders come with 10 charges.
Each deploy uses a charge. When all charges are used the item disappears.
Glider redeploy does not consume a charge when using a Launch Pad, Rifts-to-Go, or respawning in a Limited Time Mode.
Found from floor loot, chests, Vending Machines, and Supply Llamas.

Minigun adjustments

Added an overheating mechanic. Overheat occurs after approximately 6 seconds of continuous fire.
Reduced the wind-up time by 37%.
Updated the audio for the Minigun.

Rarity color adjustments

Balloons changed from Epic to Rare.
Stink Bomb changed from Epic to Rare.
Scoped AR decreased from Rare/Epic to Uncommon/Rare.

The following projectile-based weapons now have the same projectile trajectory as the Heavy Sniper Rifle:

Bolt Action Sniper Rifle
Suppressed Sniper Rifle
Semi-Auto Sniper Rifle
Hunting Rifle

Weapon first-shot accuracy now works with icy feet and while on ziplines.
The reticle center dot on Scoped Rifles has been reduced in size. This will mitigate situations where it appears you're on your target but still miss the shot.
Trap drop chance adjustments

Total drop chance of Traps from floor loot increased from 3.98% to 4.73%.
Cozy Campfire

Drop chance from floor loot increased from 0.26% to 0.73%.
Drop chance from Loot Llamas increased from 6.63% to 15.47%.

Launch Pad

Drop chance from floor loot increased from 0.53% to 0.98%.
Drop chance from Loot Llamas increased from 13.25% to 20.77%.

Mounted Turret

Drop chance from floor loot decreased from 0.8% to 0.73%.
Drop chance from Loot Llamas decreased from 20.42% to 15.47%.

Small shields max stack size has been decreased from 10 to 6.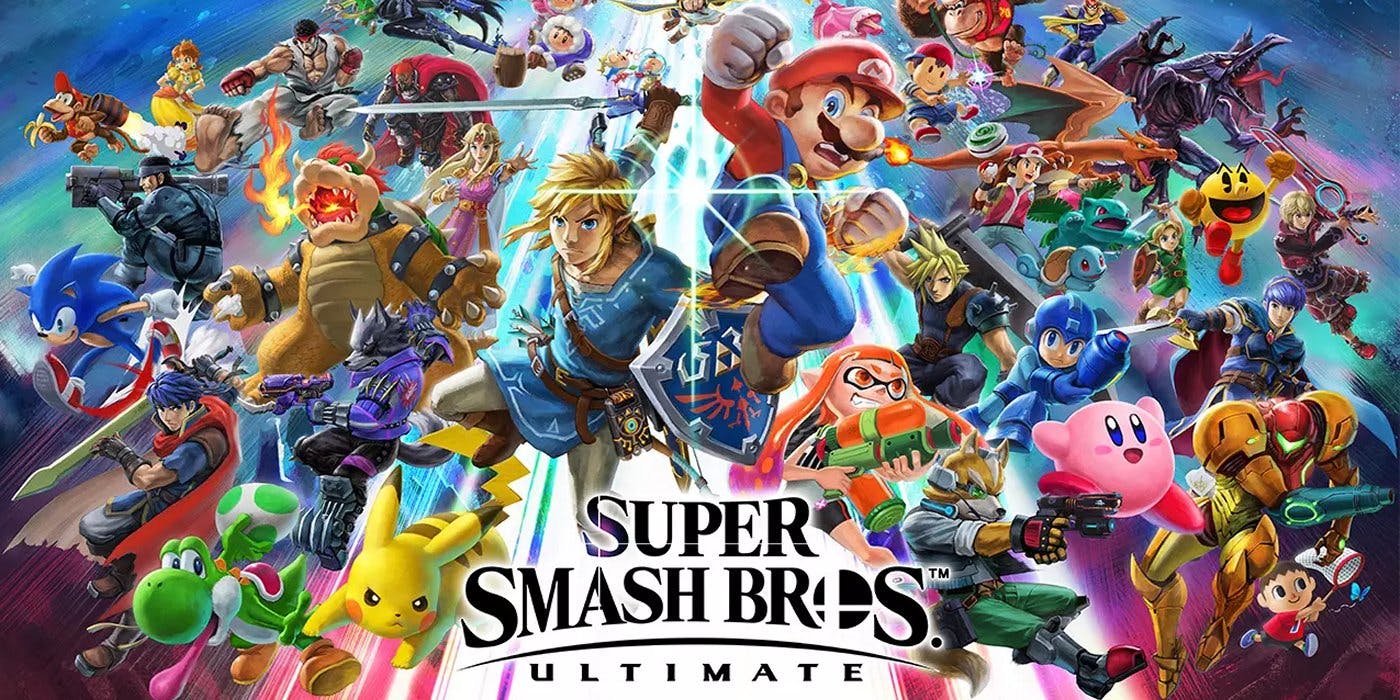 A new update is now available for Super Smash Bros. Ultimate, which brings the game up to version 1.2.1. This is a rather small update, however the patch notes are pretty vague, only stating that "Several issues have been fixed to improve gameplay experience". Based on the formatting for the previous patch notes, it seems like no individual characters received any changes in this patch. As such, replays are compatible with the previous version, 1.2.0. However, version 1.2.1 is required for online and local wireless multiplayer.

Version 7.10 of Fortnite is now available. This update adds the "14 days of Fortnite" limited time mode, new options in Creative Mode, balance changes and more. Here are the full patch notes:
Battle Royale
What's New?
14 Days of Fortnite
Explore new Challenges, play in new and old LTM's, and unlock rewards in this seasonal event, starting December 19!
Limited Time Modes: 14 Days of Fortnite
The 14 Days of Fortnite event will feature both new and returning LTMs. Large team modes switch every two days and small team modes rotate every 24 hours.
Starting December 19, log in each day at 9 AM ET(1400 UTC) to find out which modes are available to explore. Let us know which LTM is your favorite on our social channels!
Weapons + Items
Heavy Assault Rifle Changes:

Reduced the effectiveness of the Heavy Assault Rifle while not aiming down sights; aiming down sight gameplay remains roughly the same

Increased ADS accuracy bonus by 10%
Increased accuracy while standing still by 10%
Reduced vertical recoil by 6%
Base accuracy reduced by 30%
Reduced accuracy while jumping and falling by 60%

Improved Balloon controls

While in the air, Balloons can be released by pressing the 'Crouch' keybind(formerly the 'Jump' keybind).
Players can again use Alt-Fire to release a Balloon when the Balloon item is selected.

For modes it's available in, the height at which glider redeploy is available has been decreased from 1000 units to 576 units.
Bug Fixes
Fixed an issue where players were able to pick up live Dynamite through structures.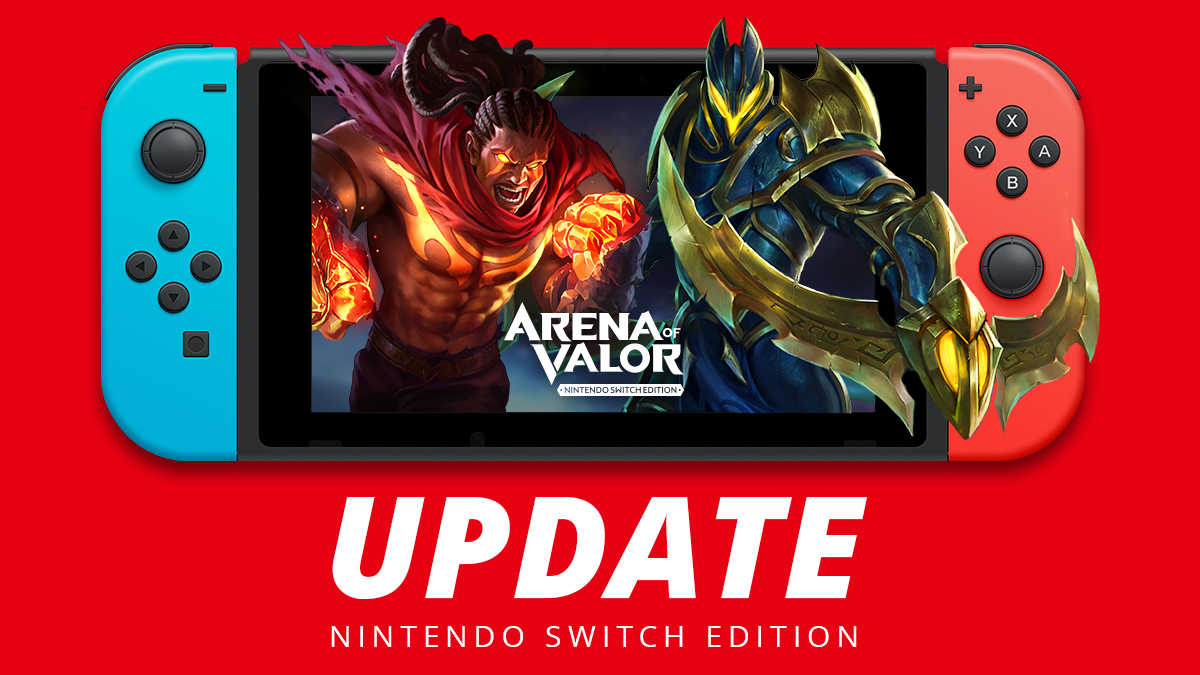 A new update is now available for the Switch version of Arena of Valor. Among other changes, it adds motion controls to Hook Wars. Here are the full patch notes:
Adding motion controls to Hook Wars. You can now Shake the Joy-Con to fire the hook.

Changing the lobby background image to Airi.

Rumble can now be enabled or disabled in Settings.

Maloch, Slimz and Kahlii can now be obtained from Lucky Draw.

This update will also prepare for our upcoming Snow Festival events which will begin on December 18th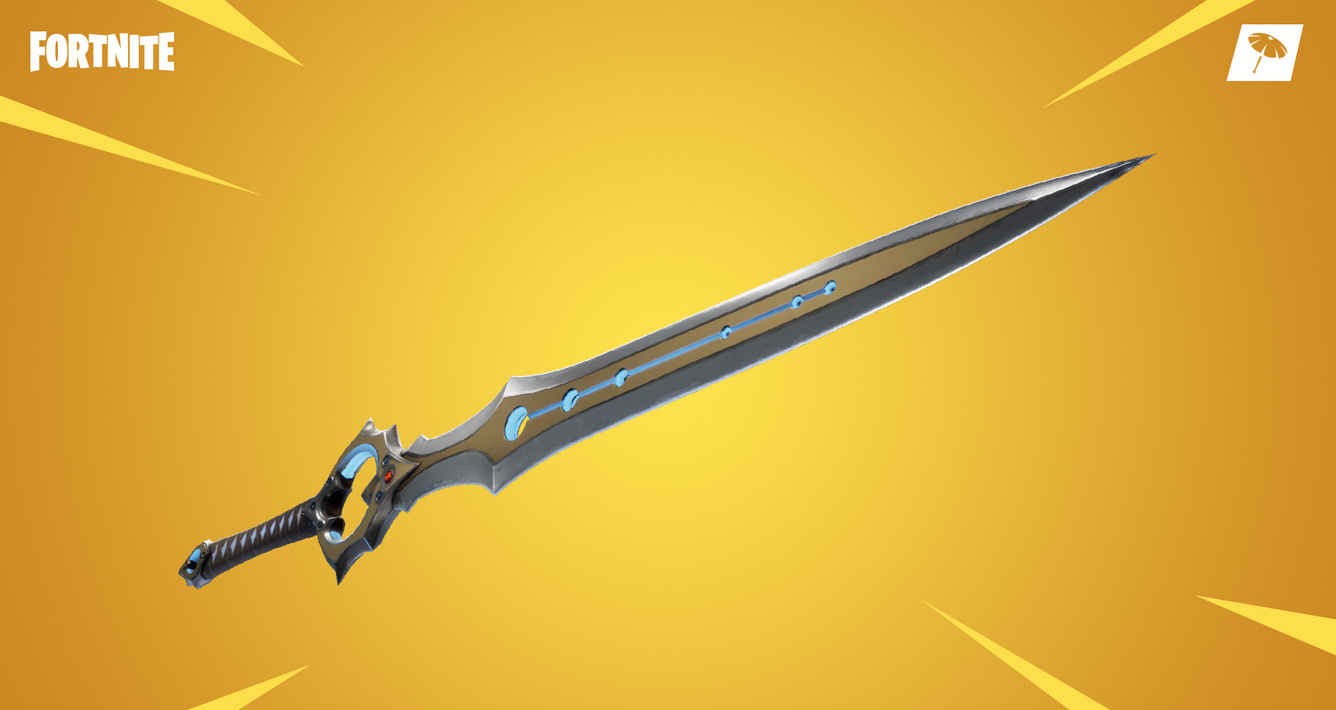 Version 7.01 of Fortnite is now available. Highlights include a new melee weapon, the Infinity Blade, as well as lots of changes to Creative Mode:
UI
Players are no longer brought to the Battle Royale lobby when clicking "Creative" in the game mode select screen.
Battle Royale
Limited Time Mode: Close Encounters
Summary
Close quarters combat with Shotguns & Jetpacks!
Mode Details
The only weapons in this mode are Shotgun variants.

Jetpacks & Heavy Shotguns can be found in chests & Supply Drops.
Other Shotgun variants are spawned as floor loot.

The Storm moves in more quickly than normal at mid to late game.

Typical match length is about 15 minutes.

Stats are enabled for this mode.
Weapons + Items
Infinity Blade

This Mythic melee weapon can be found on Polar Peak.
Primary Fire delivers a powerful sword slash. It deals big damage to enemies and destroys structures in one blow (75 damage to players).
Alternate Fire allows the player to leap great distances, destroying objects in its path. Upon landing, it delivers damage and a knock-up to nearby players (25 damage).
The wielder of the sword is also granted additional abilities:

An increased pool of max Health and Shields (200 Health/200 Shields).
Regeneration of effective Health over time up to max Health and Shields (1 HP per second).
An instant burst of effective Health upon elimination of an enemy (50 HP).
Increased movement speed (130%).

The first player to pull the Infinity Blade from its pedestal will be instantly healed to full Health and Shields.
If a player picks up the Infinity Blade, all other inventory items aside from building materials will be dropped.\
When the wielder of the Infinity Blade picks up an item (aside from building materials), the Infinity Blade will be dropped.
The Infinity Blade will be dropped when the wielder is knocked out or eliminated.
Only one Infinity Blade will appear per match.
Gameplay
X-4 Stormwing

When a plane is shot down, the driver and all passengers of that plane will now take 25 damage from the explosion.
Bug Fixes
Speculative fix for players moving after being eliminated.
Fixed players being ejected from vehicles if they lost the icy feet effect.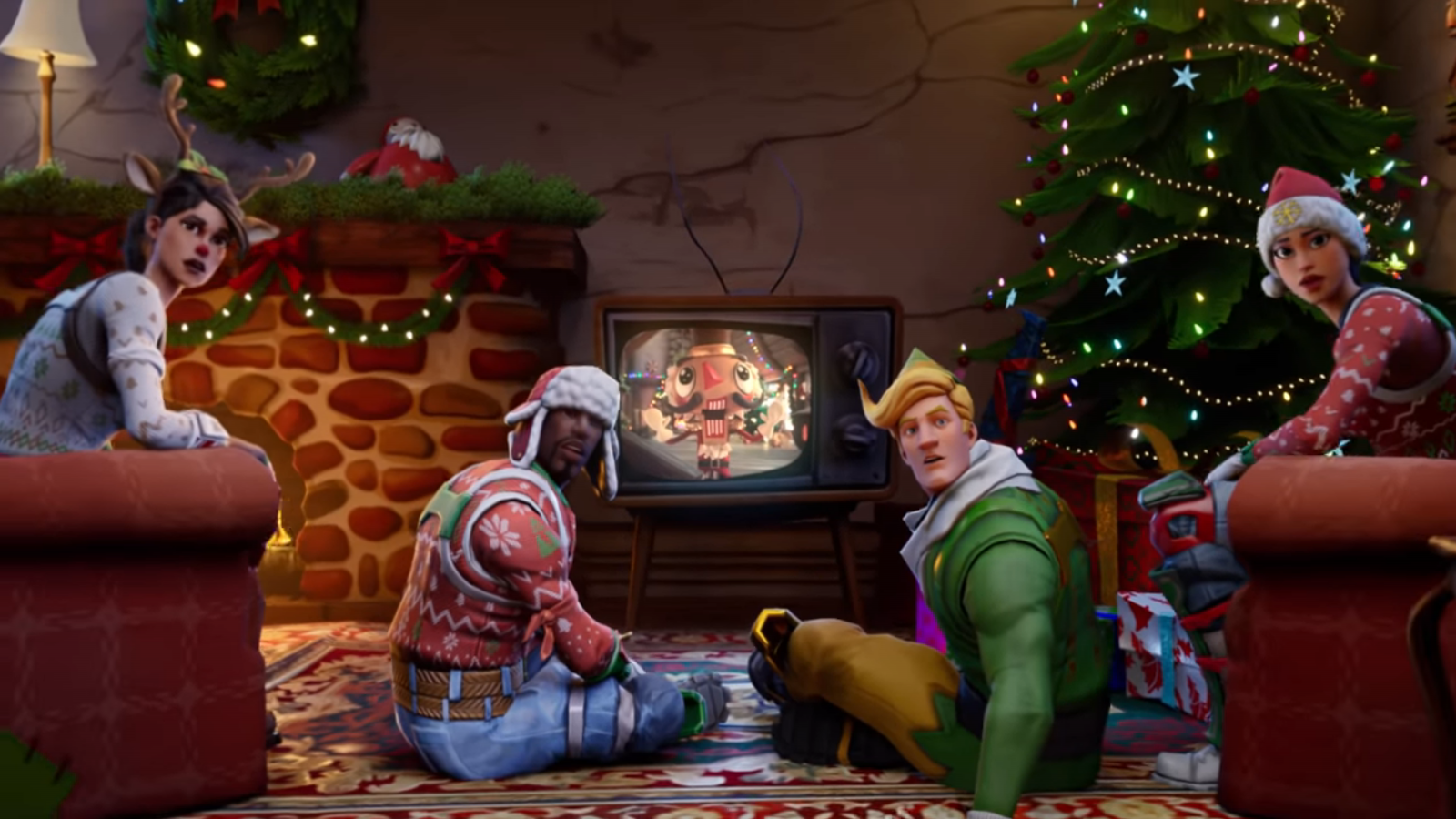 Fortnite Season 7 is here, bringing with it a host of changes, including the new Creative mode. Check below for the announcement trailer of Season 7, the Season 7 Battle Pass trailer and the version 7.00 patch notes: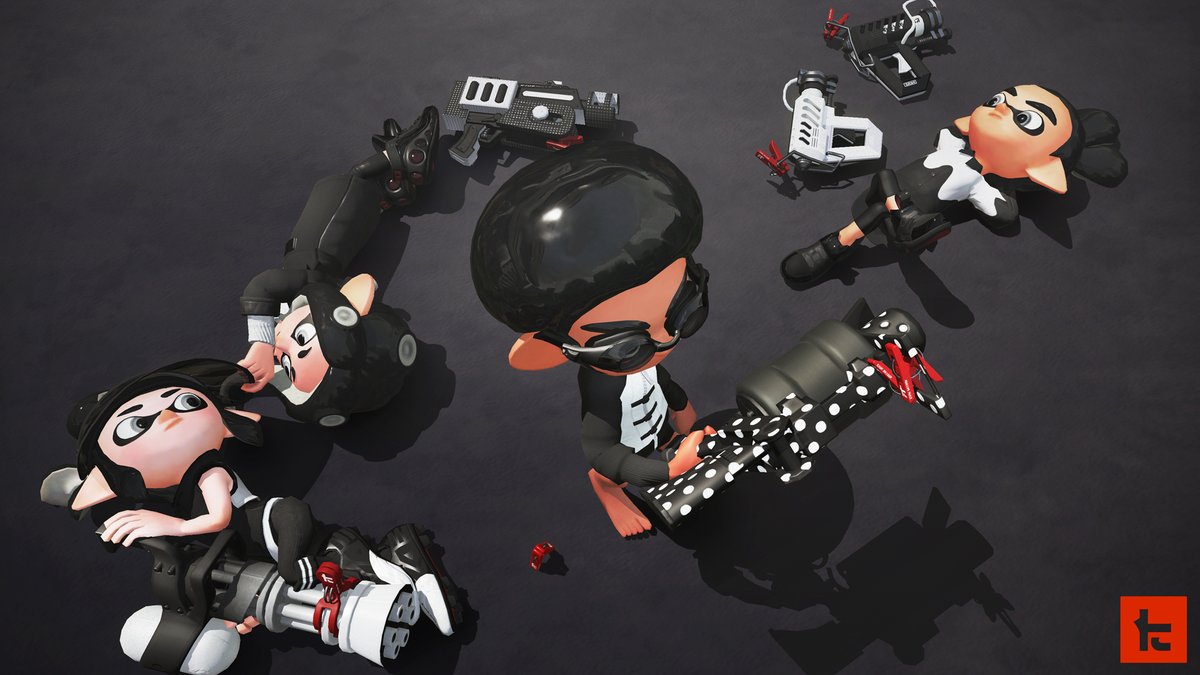 This was already announced last month, but as a reminder: Splatoon 2 version 4.3.0 will be available tomorrow. The major addition of this update is the fourth part of the Toni Kensa Collection of weapons. Here are the new weapons and their loadouts:
Toni Kensa .52 Gal – Booyah Bomb & Splash Wall
Toni Kensa Splatling – Ultra Stamp & Poison Mist
Toni Kensa Glooga Dualies – Ink Armor & Fizzy Bomb
Toni Kensa Rapid Blaster – Baller & Torpedo
Blackbelly Skatepart, which is currently unavailable, will also be getting a new look with this update. Finally, there are a number of balance changes in this patch. The patch notes are currently only available in Japanese; we will keep you updated as soon as we have an English translation of them.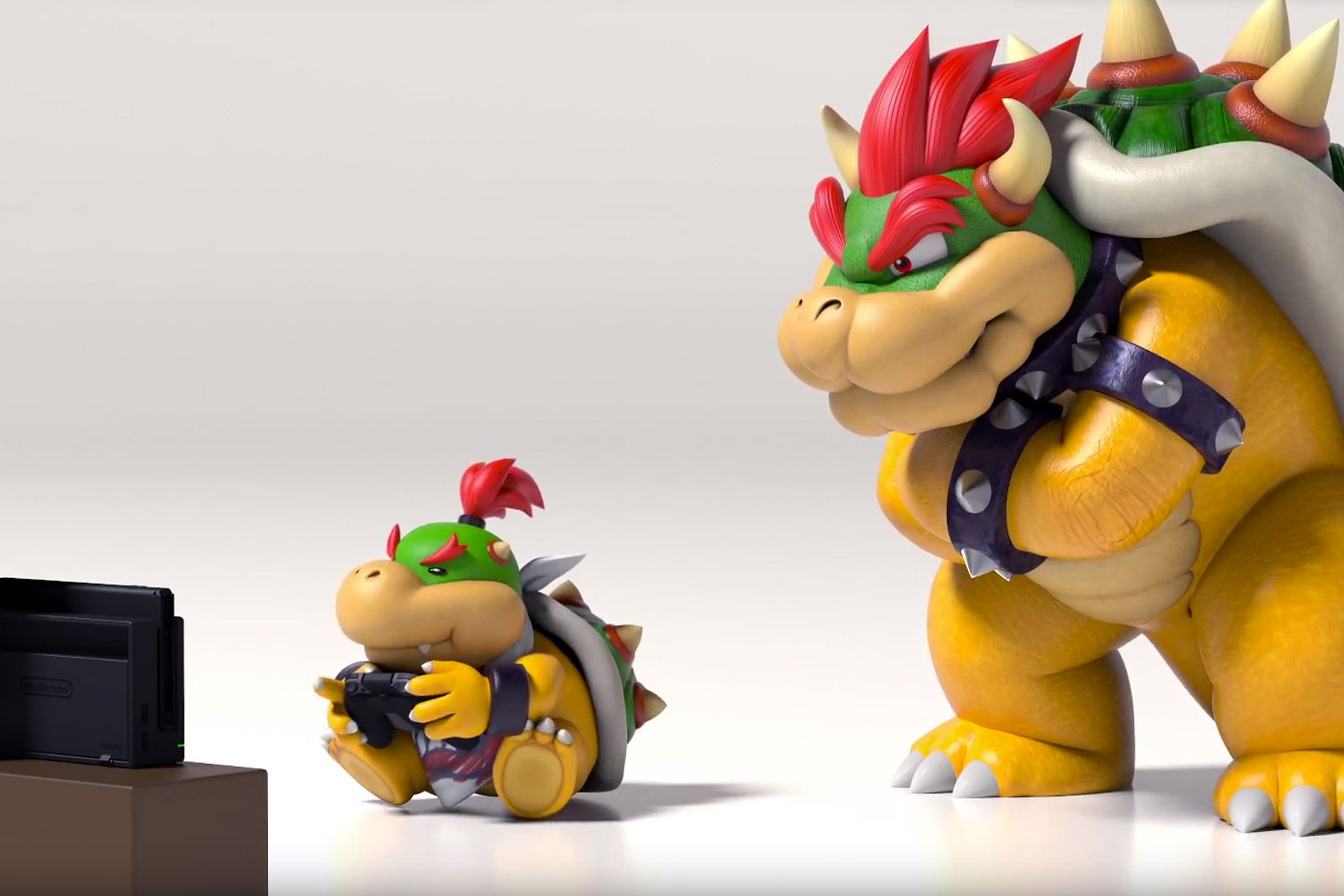 A new update for the Switch Parental Controls app is now available, bringing it to version 1.7.2. As you might be able to guess from this small jump in versions, this is only a minor update; the official patch notes merely say that a few bugs have been fixed.