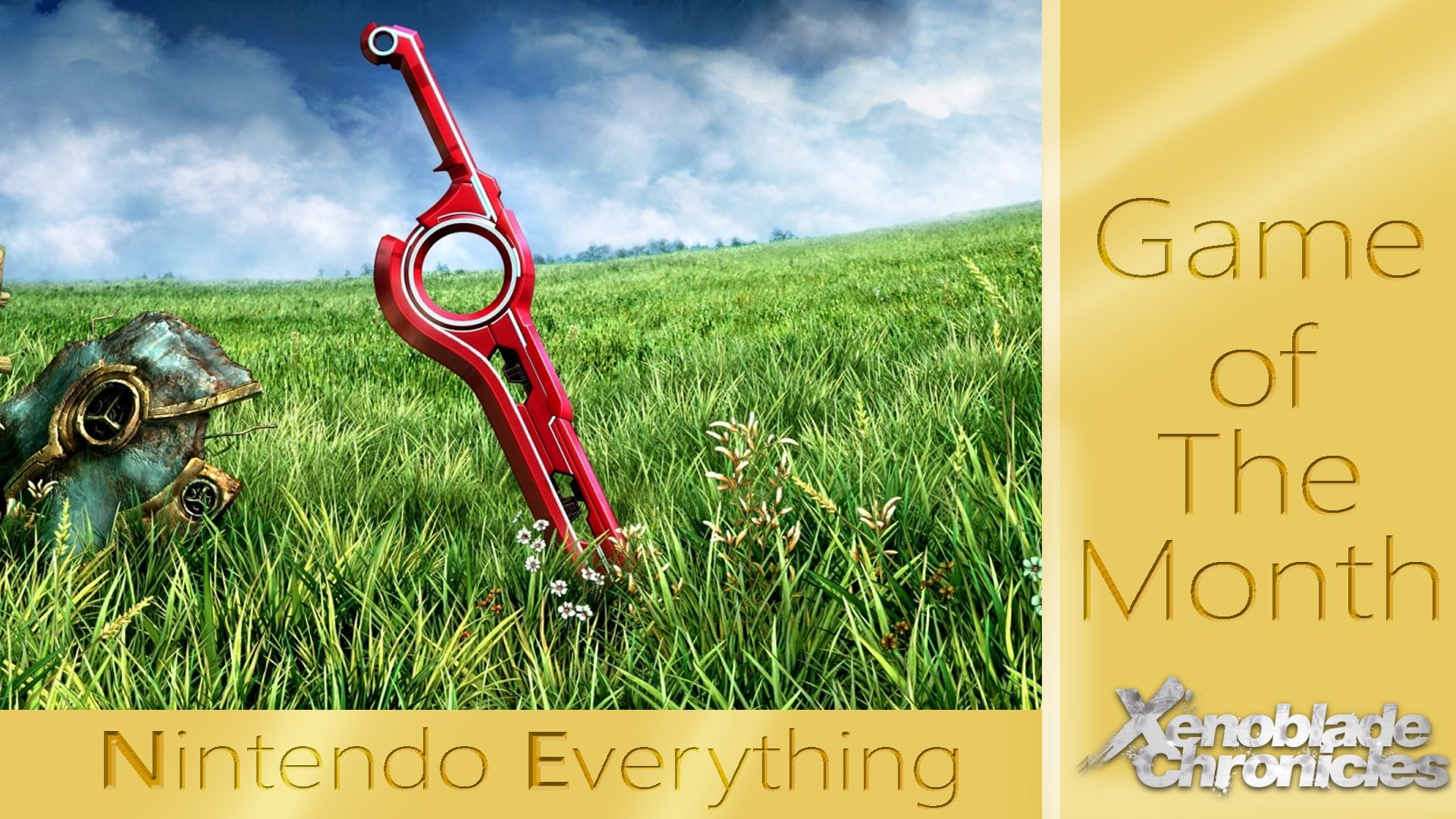 What makes a sword earn the classification of an epic weapon? How do you know the sword you wield will help to change the fate of the world? Throughout many franchises across Nintendo's systems, there have been numerous heroes, each of whom have generally had an epic weapon to aid them in their lofty quest. Whether by their choice or destiny, these heroes have been selected for a task that only they can achieve. Some must complete this task on their own, some guided by a higher power, and some are blessed with companions to help them along the way. But what all of these protagonists have in common is they hold the key to their fates in their hands.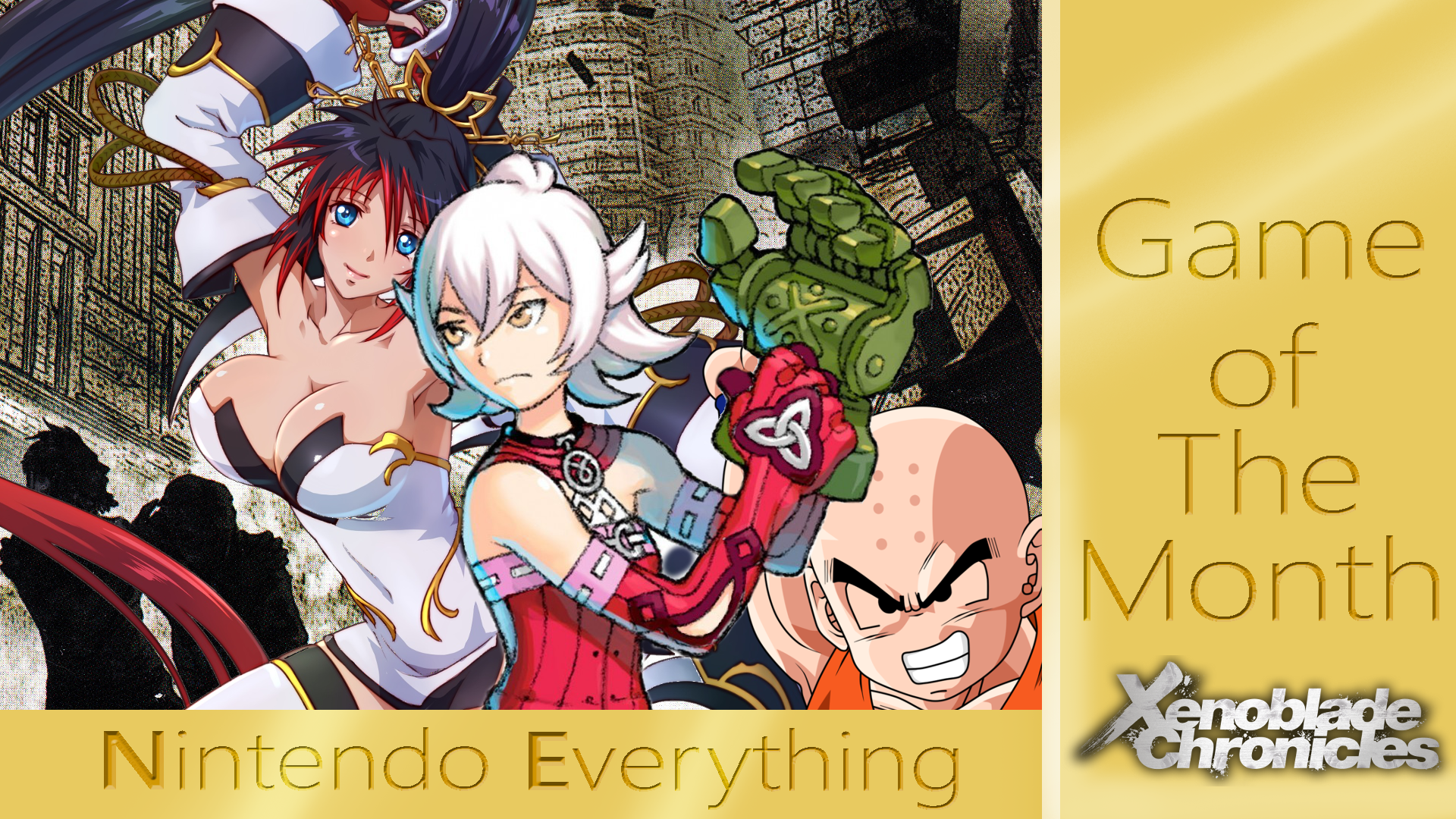 Missed Part 1? Go back to 2002
As June draws to a close, I'm back with a second look back at the history of Monolith Soft and the games they created over the last generation of Nintendo consoles – with the exception of the actual Game of the Month. This was a period of change for the company and saw the release of several more experimental titles. Bandai Namco sold the majority of their stock in Monolith Soft to Nintendo in 2007 and while they wouldn't become a first-party developer until later, all games from this point on would be on Nintendo consoles. Despite this, Monolith would still keep close ties with their previous owner, who took on publishing duties for some of their more niche games. Following the release of Baten Kaitos Origins there was a gap of two years before Monolith Soft's next title – Soma Bringer.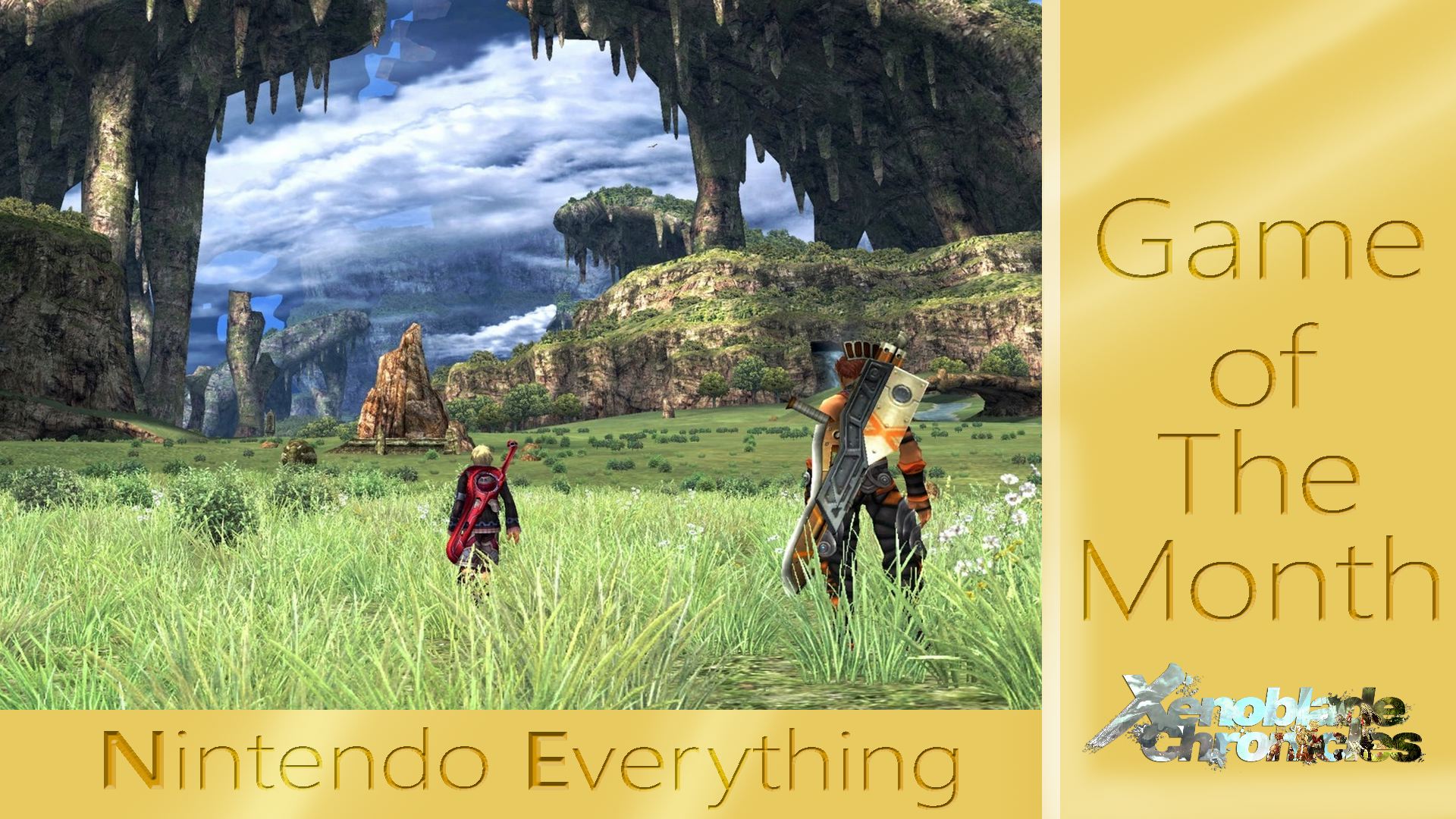 Xenoblade Chronicles X has been out in Japan for quite some time and while the rest of us gaze enviously at the latest Xeno entry before it comes our way, it's interesting to note some of the changes that have been made possible thanks to the Wii U. The boost in graphical power allowed Monolith Soft to flex their artistic muscle and craft a gorgeous open world, the improved online infrastructure allowed not only for interactions with other players but also the means to push out additional content (which is a staggering thought for a game with a story up around the 70 hour mark) and the most striking change came thanks to the dense, orchestral based soundtrack, which harvested a very different tone to Xenoblade Chronicles back in 2010. Moving away from the smaller ensembles covering any combination of rock, pop and classical tracks, Xenoblade Chronicles X was scored by Hiroyuki Sawano, renowned for more grand compositions focusing on a full orchestra sound, a stark contrast to the ensembles players had been exposed to previously. It was a different sound that was needed to accommodate the new direction of the game, but it was a fairly big risk to take as Xenoblade Chronicles' soundtrack was so endeared by fans.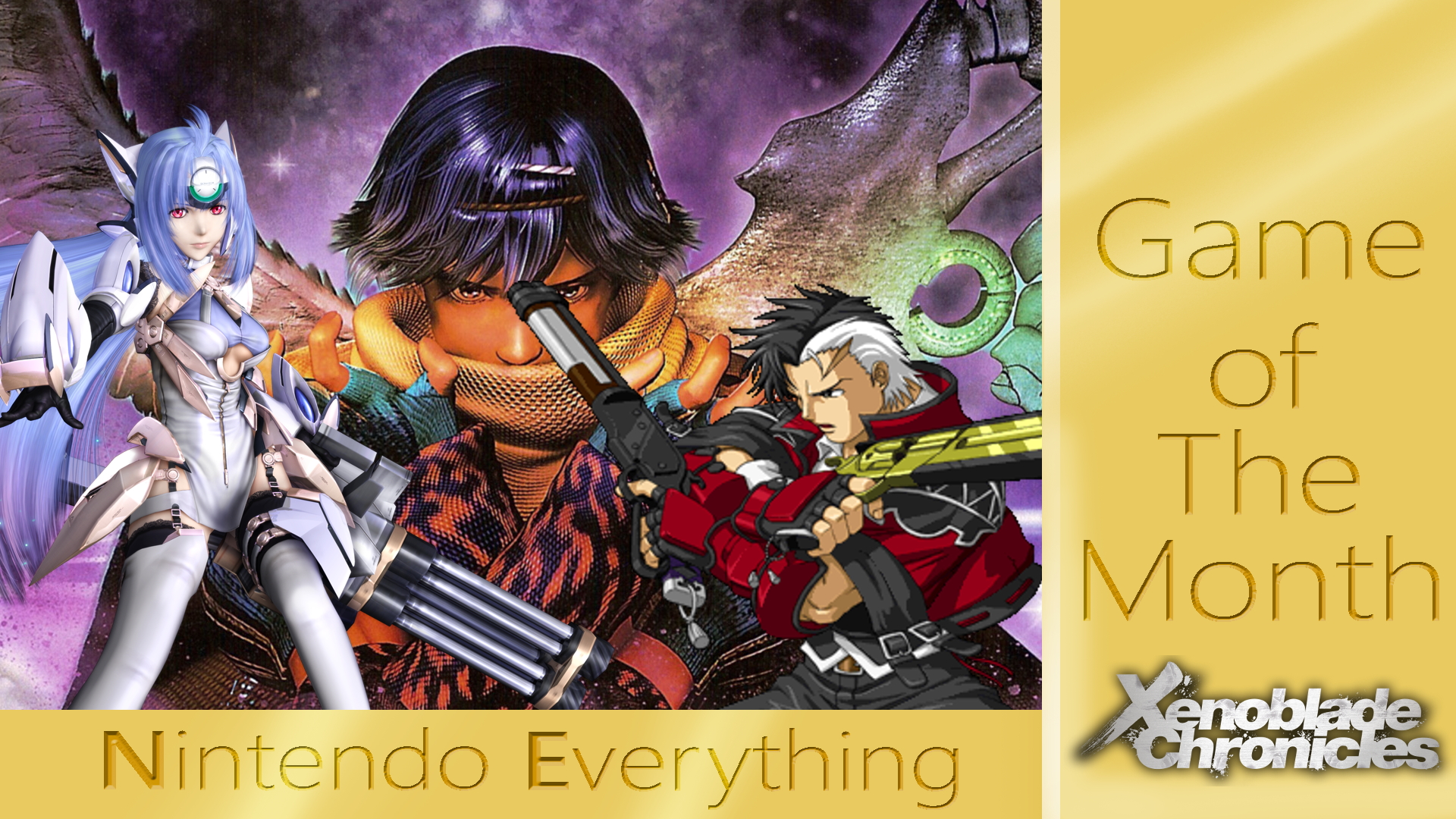 The last time I played through Xenoblade Chronicles was just after its European release in 2011, so I'll let the other staff writers with fresher memories of it handle the actual game of the month. Instead, I'd like to take a not-so-brief look back at the history of the game's developer, Monolith Soft, and the games they developed prior to Xenoblade. There are plenty of recurring themes, gameplay elements and staff involved, so let's see how almost a decade of developing RPGs shaped this robot-slaying, god-climbing adventure.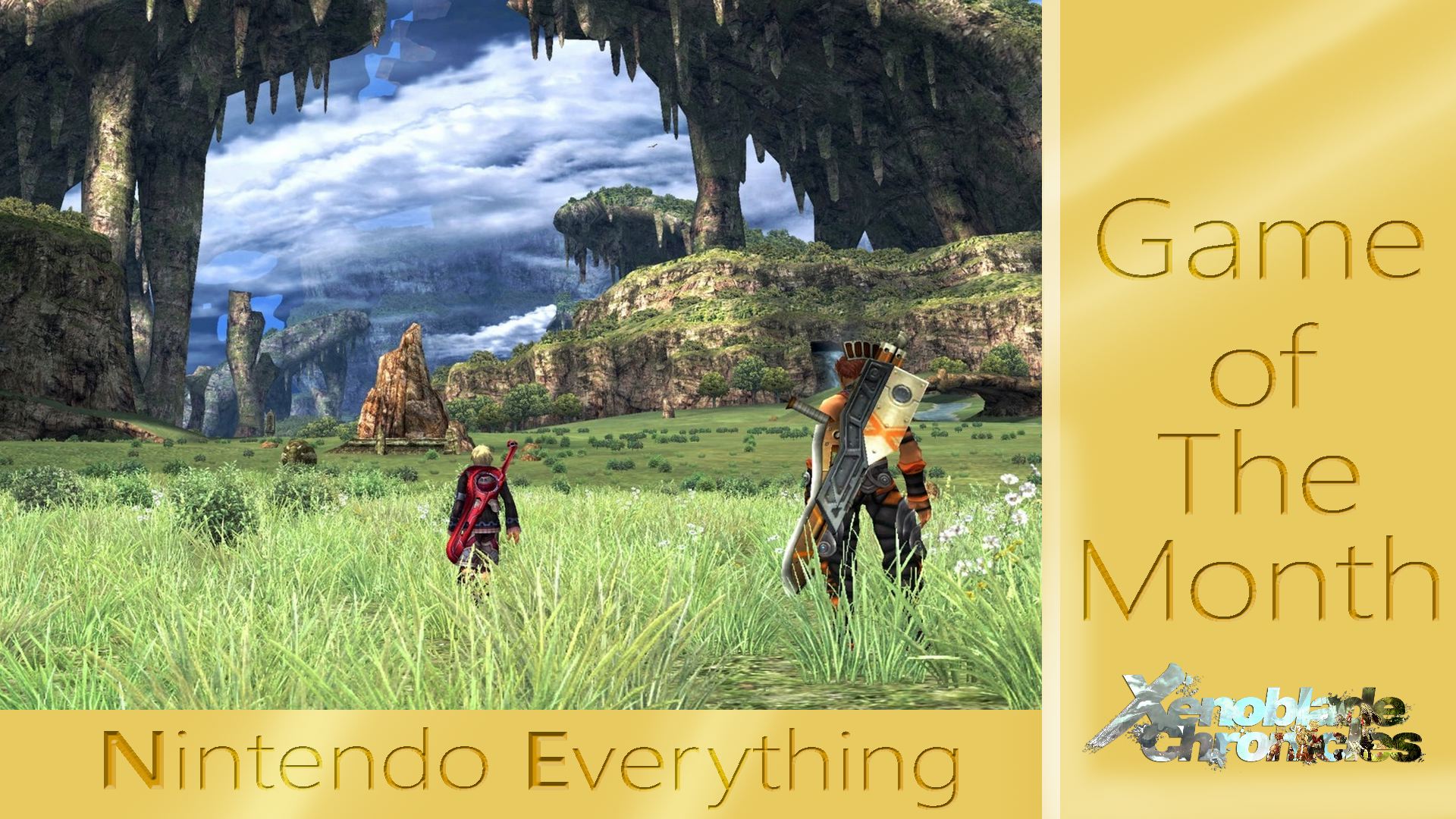 Edit2: I'm sorry Brian. I've caused a fuss and it's all my fault. To everyone just joining us: Don't worry. Everything is okay. I definitely didn't accidentally brand this post with the wrong game, cause a kerfuffle, and then fix my mistake like a ninja. Direct your complaints to this Twitter account.
Edit: Due to site reader grumpiness, I've changed the image and title to better reflect the fact that GOTM really has to do with a whole franchise, developer, etc, rather than just one game. If you're unclear on what GOTM is for NintendoEverything, check out this post!
It's E3 month which means it's actually probably a silly idea to even have Game of the Month, but since we'll inevitably hear more about Xenoblade Chronicles X at the show (and maybe a North American Disaster: Day of Crisis localization– fingers crossed) it fits pretty well. All month long we'll have articles about the Xenoblade series, its developer, the older games the developer made, and various other things relating to Monolith Soft and large Japanese robots. Stay tuned for our first article this weekend!
And don't worry– we'll have E3 articles too.
~Austin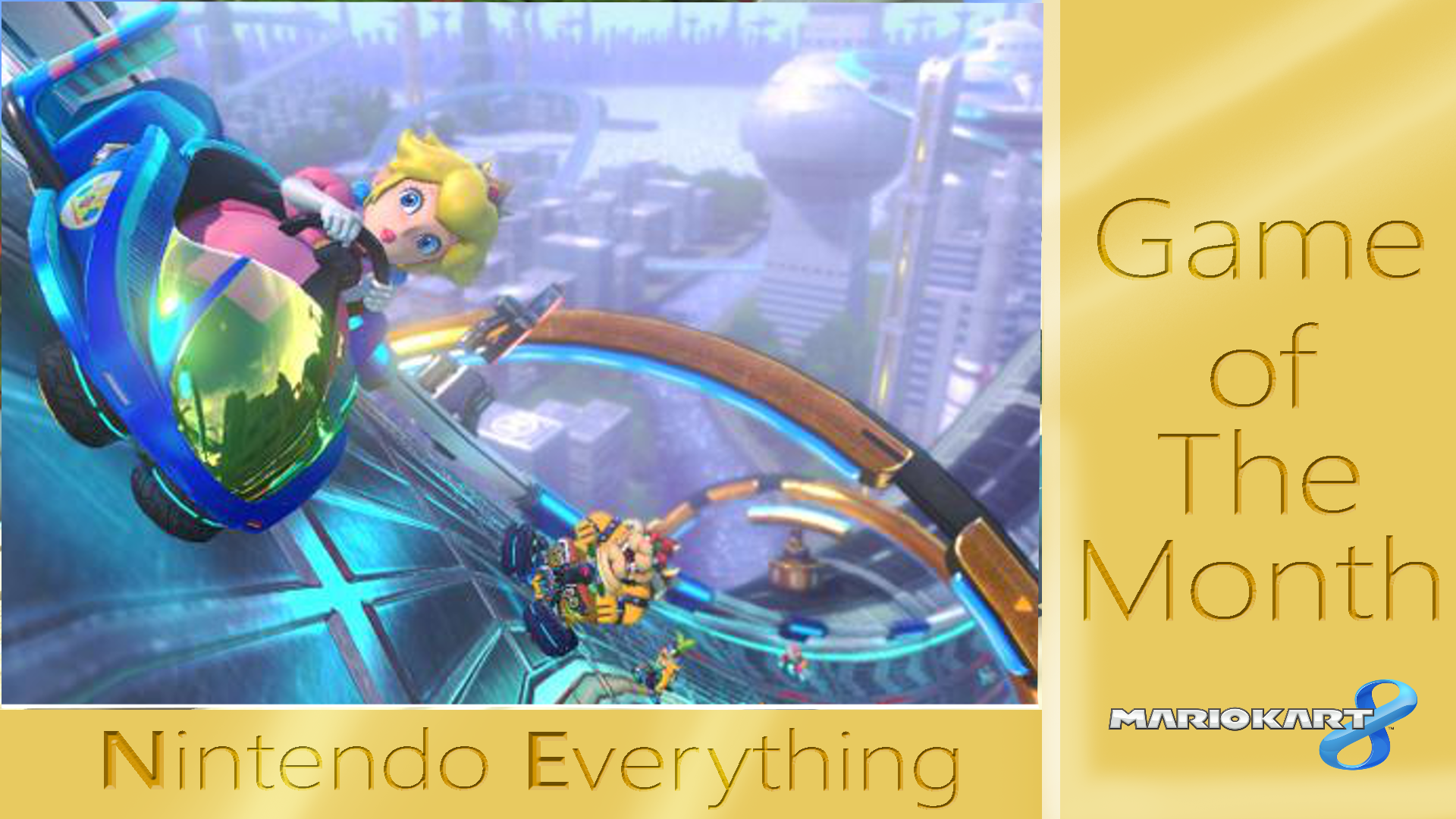 It's safe to say that Mario Kart 8 takes more than a few cues from F-Zero. Nintendo's other racing franchise that started out on the SNES gets comparatively little love nowadays, but several features from this series have worked their way into the latest Mario Kart. The new racetracks are the most obvious influence, with gravity-defying courses that are straight out of F-Zero (quite literally in the case of some of the DLC), but the new 200cc class brings Mario Kart's speed just a little bit closer to its older brother. Heck, you can even play as a Mii approximation of Captain Falcon if you can track down his elusive amiibo. But for all the inspiration that Mario Kart 8 takes from F-Zero, the two series remain distinctly different. Some people are claiming that Mario Kart is now an adequate replacement for the currently MIA F-Zero (and by some people I mean just one guy on Neogaf), but taking a look at the design philosophy behind both titles shows that they're completely at odds with each other.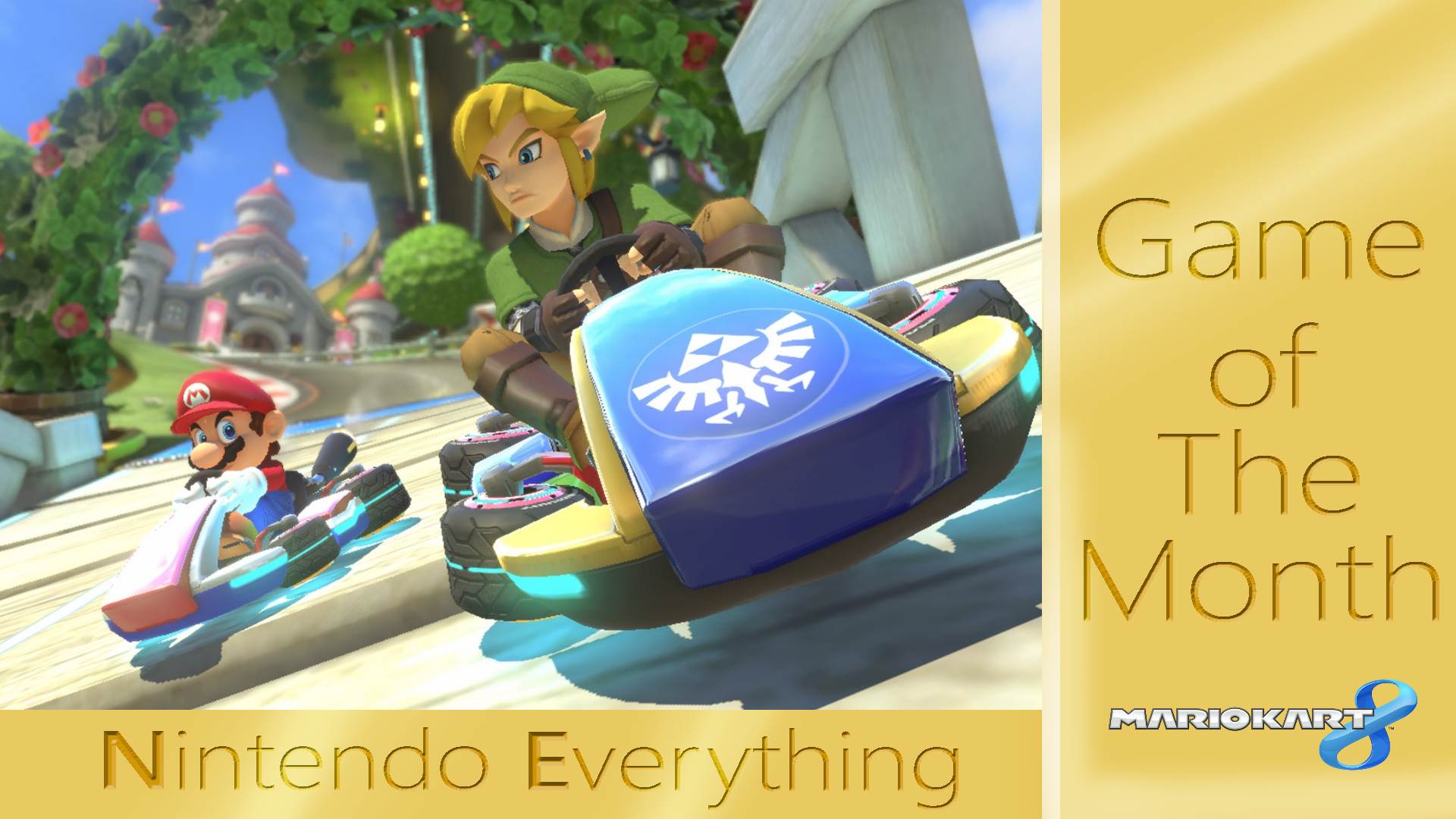 Author: Kirara
Mario Kart as a franchise has been around for a long time– twenty-three years to be exact. Although that seems like awhile, it really isn't for a series from Nintendo; they have a history of creating franchises that are able to stand the test of time. In 1992 when Mario Kart had its debut on the Super Nintendo, it was dubbed Super Mario Kart. Fast forward twenty-three years and we now have Mario Kart 8 on the Wii U, and after five games for home consoles – three on portable, and even three in the arcade released in Japan – I think it is safe to say that Mario Kart has been a successful franchise. But what if it wasn't Mario Kart? What if, instead of basing the game initially on the Mario series, it was simply Nintendo Kart or even Smash Kart? Is that something that would have seen as much notoriety then as it could today?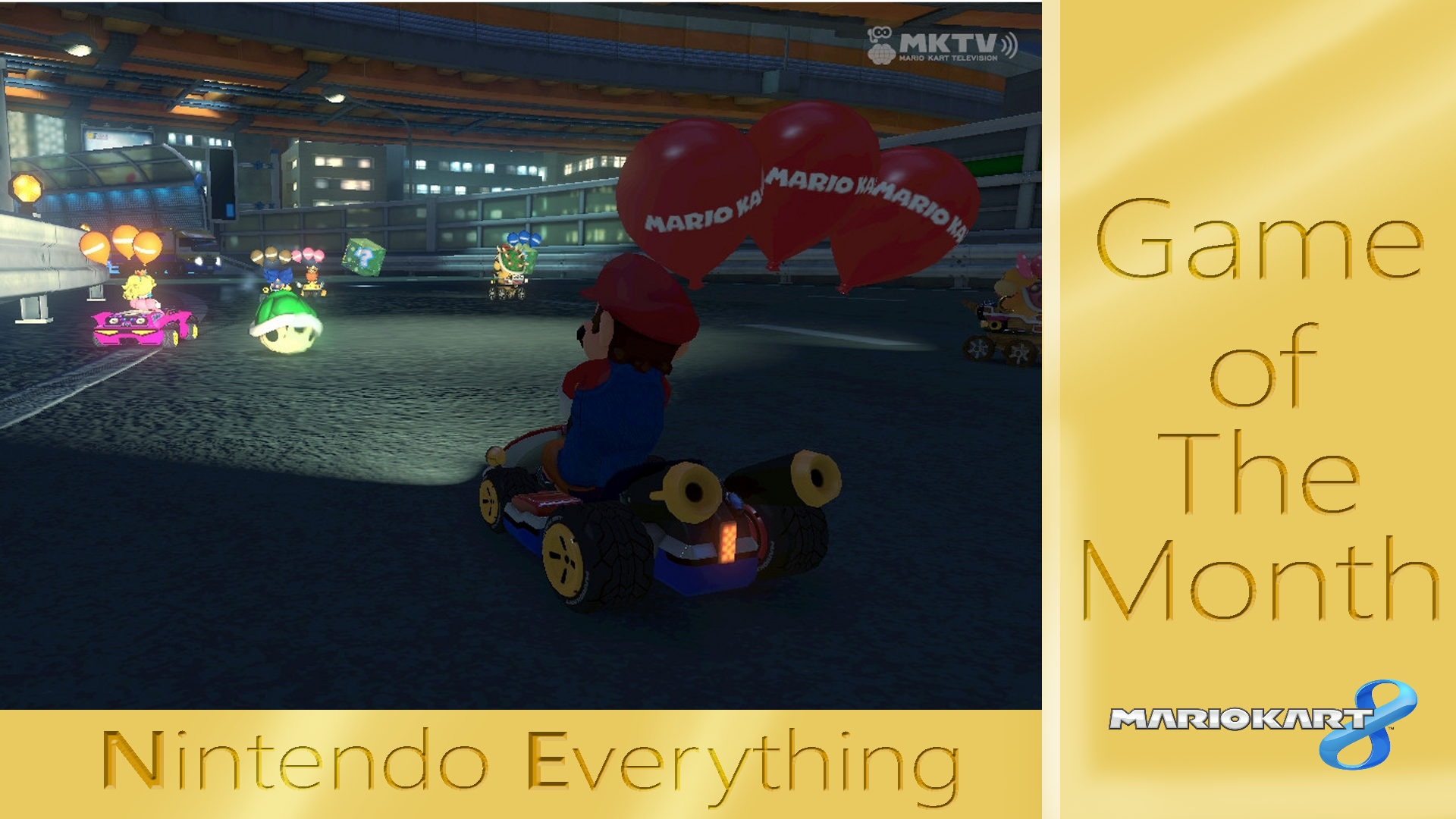 For all of the fresh and welcome adjustments Mario Kart 8 brought to the series, there was one mode that saw a massive set of changes much to the dismay of many: Battle Mode. Doing away with the iconic arena stages prevalent in previous entries, Mario Kart 8 opted instead to re-use existing tracks to create somewhat of a joust around the courses, an unwelcome change to many fans. Combine that with the initial lack of a mini-map, the implication for couch co-op with a twelve-player cap and the fact that the tracks were larger and more open than ever, many fans felt that Nintendo had missed the mark when it came to capturing what the Grand Prix's little brother was all about. Battle Mode has undergone a number of changes over the eight entries in the franchise. We've seen the size of the arena grow from two to twelve, the addition of bikes and countless other tweaks to the original inclusion back in 1992, but is the shift in focus really to blame entirely on Mario Kart 8? What should Battle Mode in a modern day Mario Kart even look like anyway?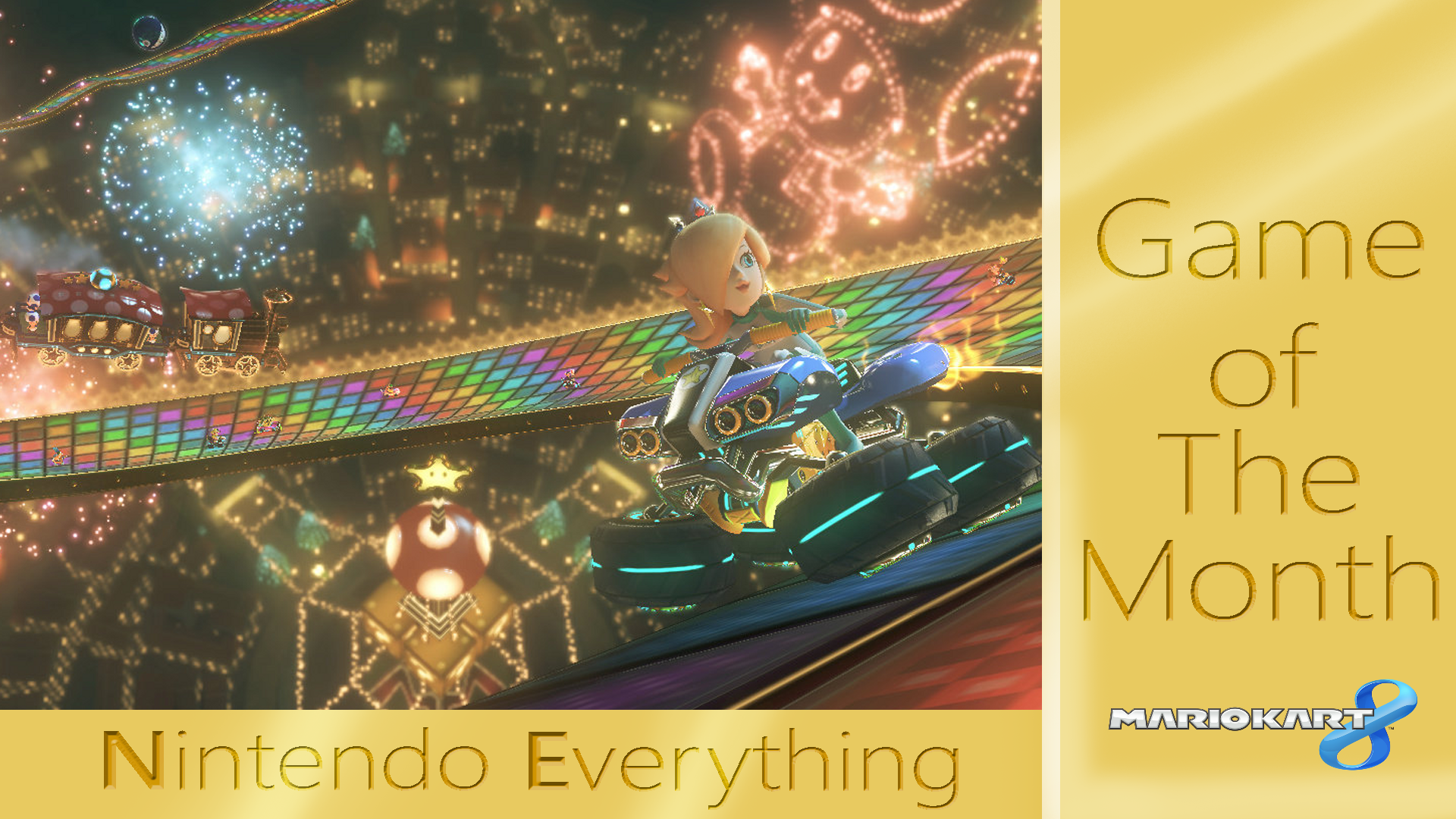 The newest installment on the Wii U breathes life into a series that was quickly losing its charm and magic
The illustrious Mario Kart is a series that's been around since SNES and has touched the hearts of millions across the globe with its simplistic-yet-addictive and sometimes-competitive gameplay. We've seen the series grow exponentially in features and gimmicks with each new generational entry, but there's always been one thing in particular that they've all had in common that was causing the series to dwindle in its excitement and keeping it from its full potential: speed.
Now, just to be clear, I've always loved and will continue to love Mario Kart. It's held a special place in my heart since I first played it as a child on the Nintendo 64, but as I've grown and watched it evolve with each new entry, whether handheld or console, my interest in Mario Kart began to tank, specifically after Double Dash!!. I didn't have any animosity towards the series (except for Mario Kart Wii) – it'll always be in a league of its own – but as I began to delve into other racing games across various platforms, quickly becoming one of my favorite genres, it was hard to go back to Mario Kart expecting an immersive, adrenaline-fueled experience games like Burnout, Need for Speed, Extreme G Racing, or F-Zero would give me. After a while, even games that had the same power-up/items mechanics it had like Wipeout, Blur, Split/Second and, in a more obscure sense, Twisted Metal started to feel superior to Mario Kart. I'd still go back and play Double Dash!! and 64 from time to time with friends, but despite the merriment of the occasion, I couldn't play more than twenty minutes at a time before wanting to go to sleep. The excitement was lost for me. I preferred to watch from a distance.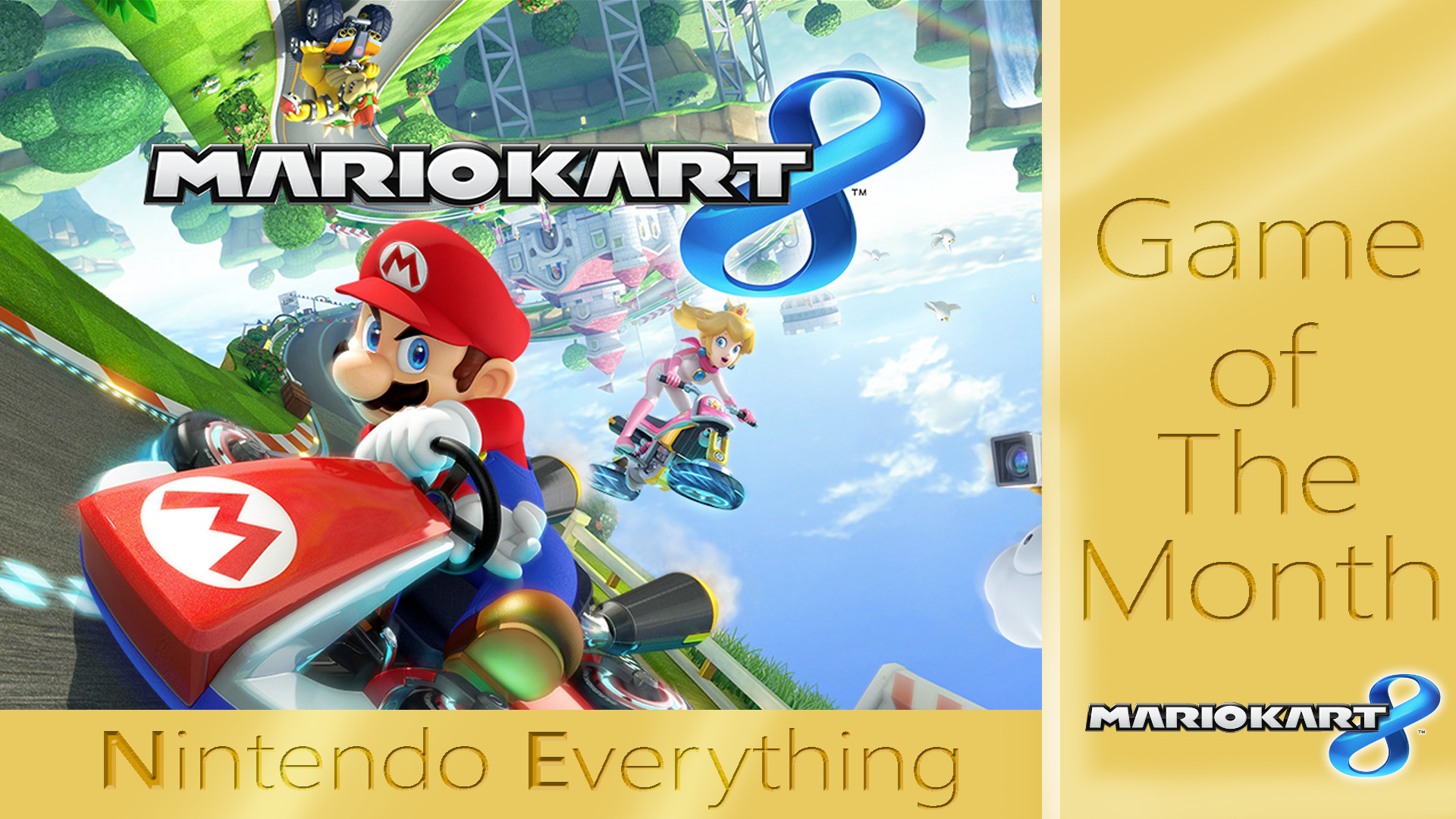 It was a tough choice for April's Game of the Month, but with Nintendo announcing the push-forward of the Mario Kart 8 DLC, we'd be ridiculous not to make a spectacle of the game. So it is: April will feature Mario Kart 8-focused articles all month long from all of our writers, including– most likely– a look at the new DLC when it comes out in a couple of weeks here.
Look forward to it! And get pumped for 200cc.
~Austin