The Legend of Zelda: Art and Artifacts Limited Edition revealed, only 10,000 copies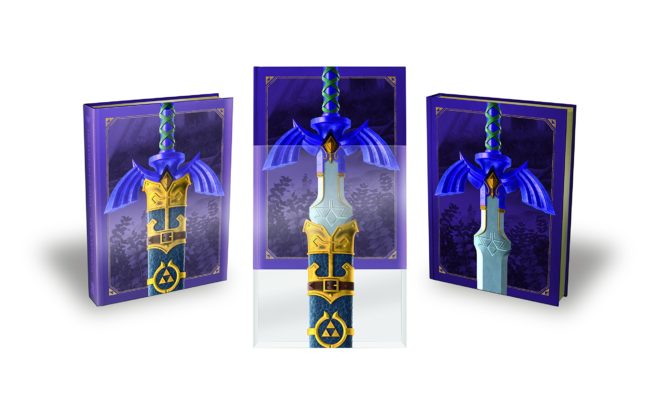 Update (1/10): Sold out on Amazon Canada, but now up on Amazon UK, Amazon Germany, and Amazon France.
---
Original (1/9): Many of you are likely aware that The Legend of Zelda: Art and Artifacts is slated for release next month. The book features art across the entire series, including Breath of the Wild. Fans can look forward to rare promotional pieces, game box art, instruction booklet illustrations, official character illustrations, sprite art, interviews with the artists, and more.
We now have word that Dark Horse Comics is preparing The Legend of Zelda: Art and Artifacts Limited Edition. The item, limited to just 10,000 copies, features an exclusive Master Sword cover and Acetate Slipcase.
As the official Amazon listing states:
"This exclusive edition of only 10,000 copies features an original cover with a raised 3D embossed Master Sword. The book fits into an acetate slip case that features a golden sheath for the Master Sword and emulates the sword being removed from the sheath when the book is removed from the top of the slipcase.

The sword itself is a 3D embossed sculpt with a metallic foil finish and is printed at the size of an actual sword hilt to give the reader the satisfaction of unsheathing the realistic-looking sword from the acetate sleeve sheathe that encases the book. The cover's background features the Lost Woods in a deep, custom-mixed purple ink with a soft touch lamination and spot-gloss UV which is framed with metallic foil. The pages are gold gilded to round out the premium enhancements."
The Legend of Zelda: Art & Artifacts Limited Edition (and standard version) arrives on February 21. You can pre-order it on Amazon here or Amazon Canada here.
Leave a Reply