The Super Mario Bros. Movie second trailer, posters, commercial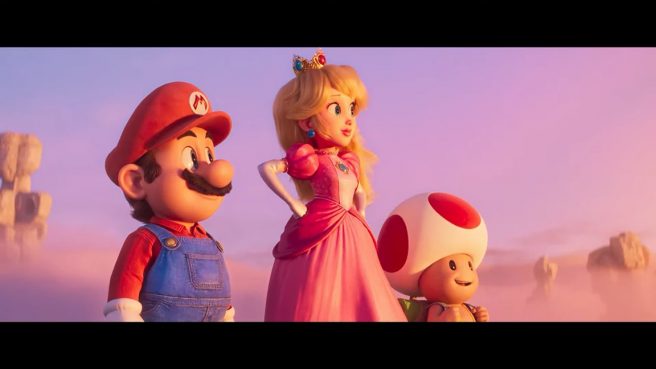 Original: Nintendo and Illumination have released the official second trailer for The Super Mario Bros. Movie. Fans were treated to the video during a Nintendo Direct that just wrapped up moments ago.
Today's trailer highlights new characters and explains more of the plot. Princess Peach (played by Anya Taylor-Joy) and Donkey Kong (played by Seth Rogan) were both present. Luigi (played by Charlie Day) was in the previous trailer, but had actual spoken dialogue this time around. Mario creator Shigeru Miyamoto said during the Nintendo Direct that Donkey Kong was changed for the first time since Donkey Kong Country in order to give him a more comical personality and design similar to how his original character.
The first trailer came online about a month ago. The video showed the film's art style, and a glimpse at the performances of Chris Pratt as Mario, Jack Black as Mario, and more. You can watch that right here.
Leaks for The Super Mario Bros. Movie started to surface yesterday. All sorts of posters and imagery were shared online.
View the second trailer for The Super Mario Bros. Movie below.
The Super Mario Bros. Movie will debut in theaters on April 7, 2023.
---
Update: New posters have been released, which we have below.
---
Update 2 (11/30): A Dutch commercial has now surfaced with a bit of additional footage:
Leave a Reply