The Wonderful 101: Remastered receiving Time Attack DLC on Switch today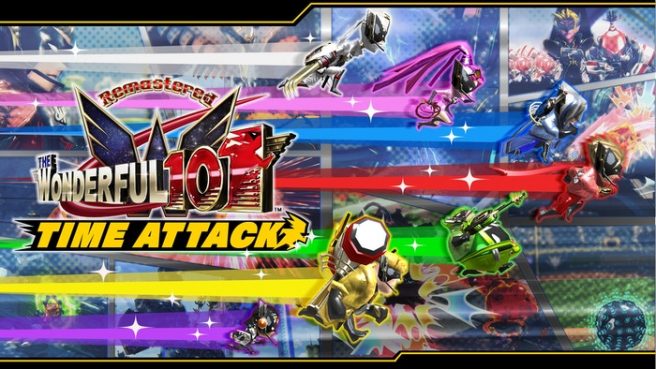 The Wonderful 101: Remastered players can access new DLC starting today. As part of the game's original Kickstarter campaign, one of the stretch goals was for a Time Attack mode. Switch players can get their hands on the DLC today, June 15.
Here's an official overview:
This new game mode lets you try a speedrun of any stage you choose and compare your times online against players from around the world. And in order to make the experience even smoother, we've added a feature that automatically skips minor cut scenes! This makes it easier for you to experience the pure action of the game and hone your skills while improving your times.

Every second counts when the world is on the line, heroes! And for those of you who have already beaten The Wonderful 101: Remastered, a new challenging world awaits.
PlatinumGames will be celebrating the first anniversary of The Wonderful 101: Remastered with a live stream on June 19. Hideki Kamiya will be playing the new Time Attack mode and the studio will be sharing the latest information about the game. Producer Yuji Nakao and PlatinumGames head Atsushi Inaba will also be present.
Here's where you can watch the stream:
Leave a Reply