Touken Ranbu Warriors trailer introduces Ichigo Hitofuri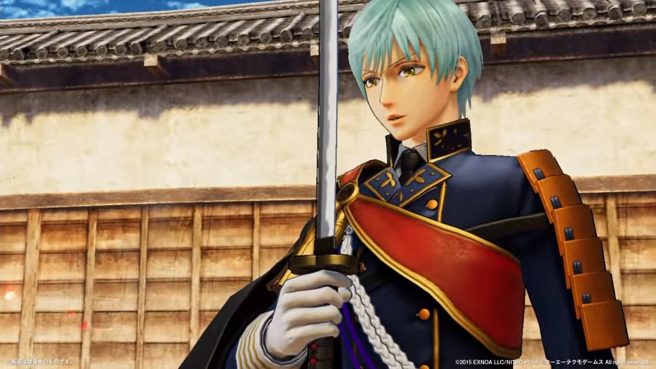 DMM Games, Nitroplus, Omega Force, and Ruby Party have shared another new character trailer for Touken Ranbu Warriors that now provides a proper look at Ichigo Hitofuri. Atsushi Tamaru voices the character in the game.
Over on the game's official site, Koei Tecmo shares the following information about Ichigo:
It is said that his name comes from the fact that Awataguchi Yoshimitsu, who is known as a master tanto (dagger) maker, made only one tachi (long sword) in his lifetime. He is adored by the Toushiro brothers, and they refer to him as their oldest brother "Ichi-nii." He is always kind and has a gentle smile on his face, but sometimes an expression with a hint of sadness appears.

In this game, he is assigned to the Second Team along with Namazuo Toushiro.
You can watch the new trailer for Touken Ranbu Warriors featuring Ichigo Hitofuri below.
Touken Ranbu Warriors will initially debut for Switch on February 17, 2022 in Japan. It will then arrive on May 24, 2022 in North America as well as Europe.
If you're interested in watching previous trailers for the game, we've got ones for Sengo Muramasa here, Kasen Kanesada here, and Omokage here.
Leave a Reply