Translated Dragon Ball Xenoverse 2 scans cover new DLC characters, next free update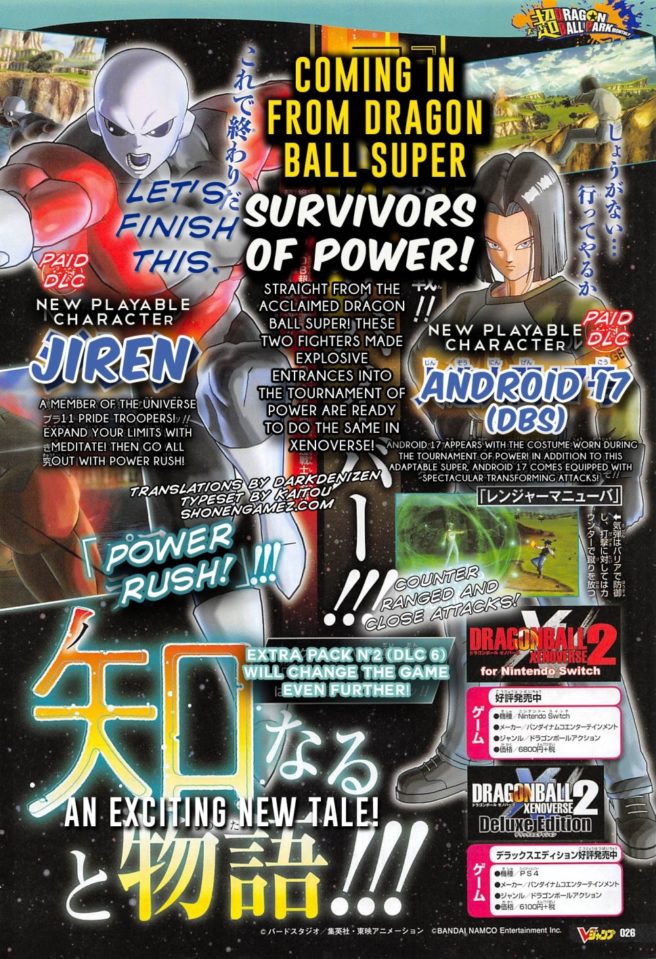 A scan emerged earlier this week revealing that Jiren and Android 17 from Dragon Ball Xenoverse 2 will be featured in the next DLC pack for Dragon Ball Xenoverse 2. They'll be joined by original character Fu, who was previously revealed.
Aside from the new DLC, Bandai Namco will also be releasing another free update. It's comprised of three components: "Over Limit", the Super Saiyan God Super Saiyan Avatar Awakening Skill, and new swimsuit costumes.
We've attached translated scans for Dragon Ball Xenoverse 2 to this post, courtesy of ShonenGames.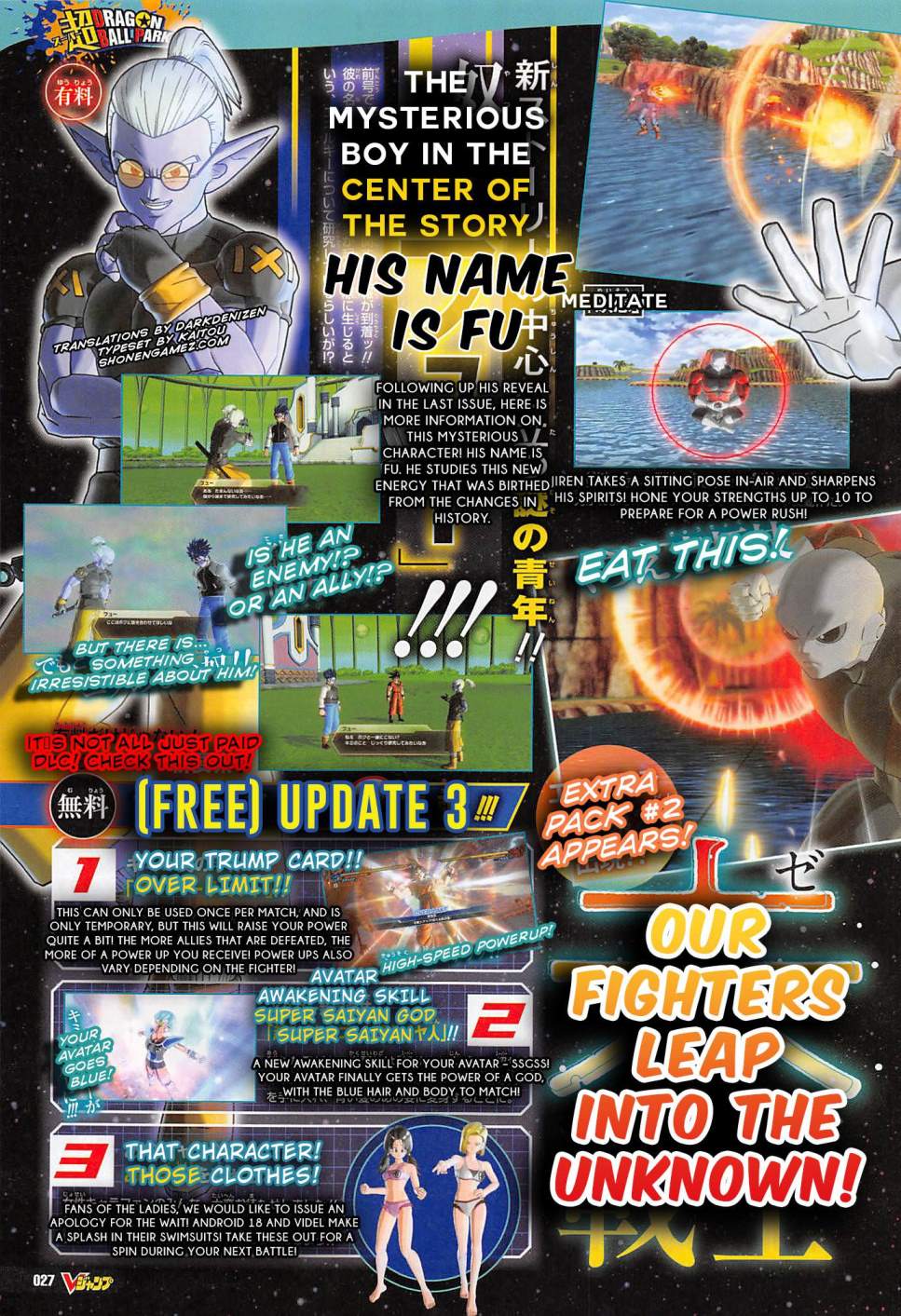 Leave a Reply