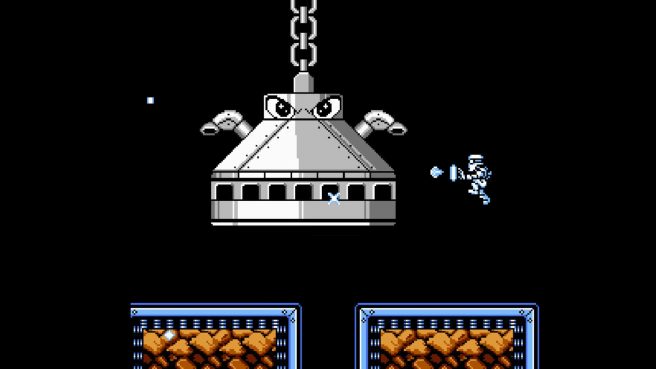 Following the debut of Trophy on Switch, new gameplay has come in. We have a lengthy look at the 8-bit action platformer.
Those that are curious in learning more can find more details in the following overview:
Trophy is a brand-new action platformer created for original 8-Bit cartridge and now available on Nintendo Switch! Take control of the robot Trophy in this exciting new homebrew game.

As Trophy, you must navigate challenging environmental obstacles and terrain, such as water, snow, moving platforms, and even zero gravity. Collect power-ups and upgrade Trophy's health and weapon systems, all while battling enemies throughout the levels.

Save the peaceful planet of Gearus 9 from the evil machinations of Lord Q as you run, jump, and blast your way to victory! Collect hidden power-ups along the way and defeat some of the largest bosses ever seen in 8-Bit!

Key Features

– Experience authentic retro gameplay
– Fight through nine levels of intense, platforming action
– Explore diverse environments and terrain
– Blast your way through large, fully-scrolling levels
– Search for hidden areas and power-ups
– Cut-scene narrative segments
– Face off against nine GIANT bosses
– Password system
Get a look at the gameplay for Trophy on Switch below.
Trophy is now live on the Switch eShop. English is the only supported language.
Leave a Reply