UK: Mario Maker 2 is biggest Nintendo launch of the year, Bloodstained first week Switch sales more than PS4/Xbox One combined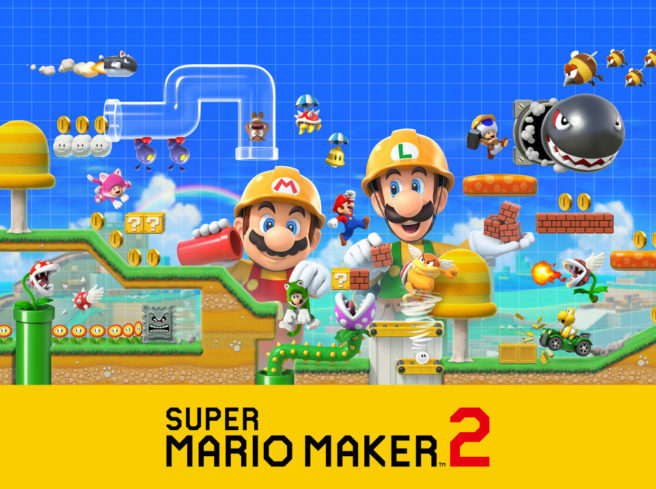 New data is in from the UK regarding a pair of prominent Switch games.
First up, Super Mario Maker 2 is the biggest Nintendo launch of the year having surpassed New Super Mario Bros. U Deluxe. It was also the top seller in the UK last week.
Super Mario Maker 2 appears to have boosted several other Nintendo games. Mario Kart 8 climbed from #8 to #5 with a 39 percent increase in sales week-on-week. Super Smash Bros. Ultimate came in at #10 for a rise of 14 percent in sales. Finally, Zelda: Breath of the Wild went up 66 percent in sales and charted from #22 to #11 – it would have made the top ten if it sold another 28 copies.
Bloodstained: Ritual of the Night also came out on Switch last week. This resulted in an increase of 60 percent in overall sales of the game, having gone from #17 to #9 on the charts. Additionally, Bloodstained for Switch sold more in its first week than the PS4 and Xbox One versions combined in their first week.
Here's a look at the top 10 (we'll have the regular charts tomorrow):
| Last Week | This Week | Title |
| --- | --- | --- |
| New | 1 | Super Mario Maker 2 |
| 1 | 2 | Crash Team Racing Nitro-Fueled |
| New | 3 | F1 2019 |
| New | 4 | Judgement |
| 8 | 5 | Mario Kart 8 |
| 5 | 6 | Red Dead Redemption II |
| 7 | 7 | Grand Theft Auto V |
| 34 | 8 | Assassin's Creed Odyssey |
| 17 | 9 | Bloodstained: Ritual of the Night |
| 11 | 10 | Super Smash Bros Ultimate |
Leave a Reply