Yooka-Laylee getting Kickstarter campaign for spin-off comic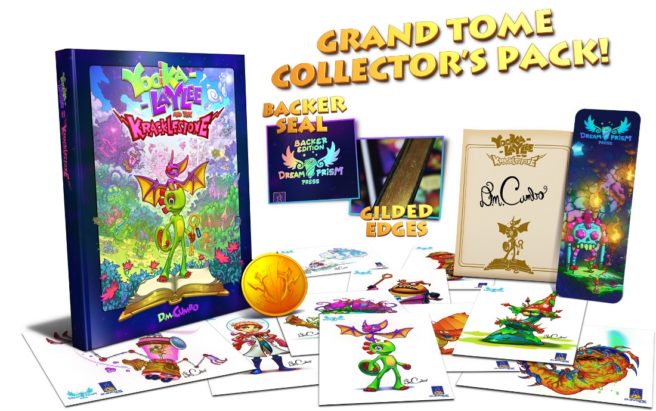 Yooka-Laylee currently exists only as a game. However, Dreamprism Press is looking to expand the IP into a new area.
Having received developer Playtonic's blessing, Dreamprism intends to open a Kickstarter tomorrow for a Yooka-Laylee spin-off comic. It's been written and illustrated by D.M. Cumbo, a former artist at Insomniac Games. According to IGN, the comic takes place after the game and involves Yooka and Laylee entering a new tome world in a race against Dr. Quack to grab an artifact rumored to grant invincibility.
The project will be realized if the Kickstarter campaign reaches $40,000 in funding. It'll run until November 16, with rewards to ship in June 2019. Fans can purchase a digital edition for $15, a hand-sewn hardcover at $30, a Kickstarter-exclusive edition at $50, and the limited Grand Tome Collector's Edition at $75.
Leave a Reply