Sakamoto on Metroid dev approach, Samus' Returns amiibo support, series' future, Rhythm Heaven not dead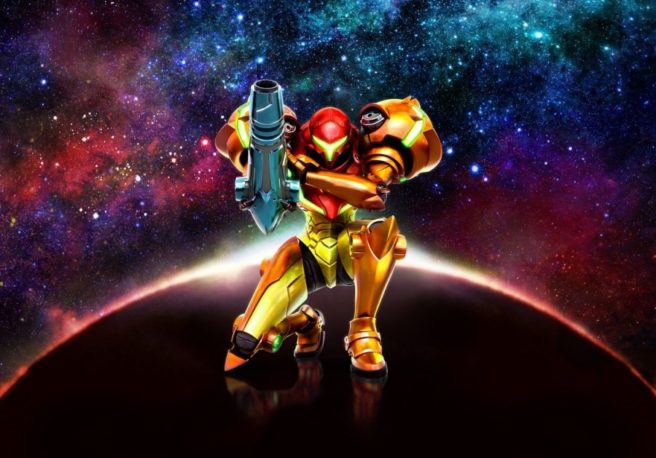 Eurogamer published a meaty interview with longtime Metroid developer Yoshio Sakamoto. There was plenty of talk about Samus Returns, including the amiibo support and two different hard modes. Sakamoto also weighed in on the series' future and more. Elsewhere, he also seemed to shoot down recent rumors that the Rhythm Heaven franchise is dead.
We've rounded up the notable comments from Sakamoto below. You can find even more on Eurogamer here.
On whether Metroid will continue to be worked on by external devs…
Yoshio Sakamoto: I don't really think of things as internal or external. What's important for me is we have a good chemistry with whoever develops the game, that they have a good understanding of the series and have the ability to add things which constitute improvements. Of course, when you deal with a partner you're not familiar with, you're not sure at the beginning if things will go well. However, if they go well, they go well. I feel our partnership was meant to be. When you have a team which is external but also from overseas, they have an even more refreshing perspective and the kind of challenges I want to keep my mind open to as well.
On amiibo support and whether four is too many…
Yoshio Sakamoto: … So for our fans who purchase the respective figurine, fans will get a harder challenge. I think we have a lot of fans, and for the fans who purchase our amiibo out of love for our series, in addition to having a beautiful figurine, we wanted to give them something in exchange. Namely, to be able to unlock the Fusion Mode, which is even harder than hard mode.
On rumors that Rhythm Heaven is dead…
Yoshio Sakamoto: We generally don't comment on those kind of rumours, but I don't remember us ever saying it was over. Generally speaking, if there's an oppurtunity, a motivation, a need, we consider all opportunities and leave the door open. That's all I can say.
On Metroid: Samus Returns and Metroid Prime 4 being announced at the same time…
[Laughs] We didn't try to match together, and I think we started earlier than them. But perhaps that producer was influenced to stimulate his own side. Generally he lets me know what he's intending to create – and he did let me know. We didn't want the development to be constrained by chronological riguer – it's important the game is fun. So for us, I try to respond to reply to him with an open mind so they can let loose their creativity. That said, we don't want to create a Metroid which is completely inconsistent so we do keep things reasonable. But we are both quite experienced at making these now.
On what he wants to make next…
Yoshio Sakamoto: We've just made a full-fledged remake so I'd rather take on something new. That's my general approach, and this was a new challenge.
Leave a Reply