A look at the best-selling Metroid games of all time in the UK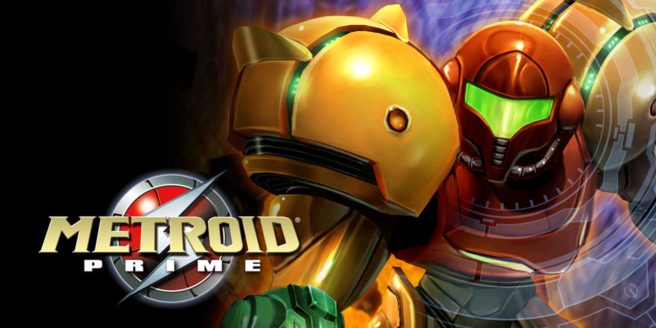 GamesIndustry has shared some interesting data pertaining to the Metroid series in the UK. Along with the best-selling entries in the series by units, we're also able to see the best-selling titles in terms of revenue.
In terms of units, Metroid Prime is the best-selling Metroid title in the UK at the moment. Metroid Prime 3: Corruption wins out regarding revenue. You'll notice that Metroid Dread has already overtaken several games and is in the top ten despite being on the market for just a few days – and that's without digital downloads being factored in.
Below are the full results:
Best-Selling Metroid Games By Units (GfK Entertainment data)
| Position | Year | Title | Format |
| --- | --- | --- | --- |
| 1 | 2003 | Metroid Prime | Nintendo GameCube |
| 2 | 2007 | Metroid Prime 3: Corruption | Nintendo Wii |
| 3 | 2006 | Metroid Prime: Hunters | Nintendo DS |
| 4 | 2004 | Metroid Prime 2: Echoes | Nintendo GameCube |
| 5 | 2002 | Metroid Fusion | Game Boy Advance |
| 6 | 2010 | Metroid: Other M | Nintendo Wii |
| 7 | 1992 | Metroid 2: The Return of Samus | Game Boy |
| 8 | 2021 | Metroid Dread | Nintendo Switch |
| 9 | 2004 | Metroid: Zero Mission | Game Boy Advance |
| 10 | 2017 | Metroid: Samus Returns | Nintendo 3DS |
| 11 | 2009 | Metroid Prime Trilogy | Nintendo Wii |
| 12 | 1994 | Super Metroid | SNES |
| 13 | 2007 | Metroid Prime Pinball | Nintendo DS |
| 14 | 2016 | Metroid Prime: Federation Force | Nintendo 3DS |
| 15 | 2005 | Metroid (NES Classic) | Game Boy Advance |
Best-Selling Metroid Games By Revenue
| Position | Year | Title | Format |
| --- | --- | --- | --- |
| 1 | 2003 | Metroid Prime 3: Corruption | Nintendo Wii |
| 2 | 2007 | Metroid Prime | Nintendo GameCube |
| 3 | 2006 | Metroid Prime: Hunters | Nintendo DS |
| 4 | 2004 | Metroid Prime 2: Echoes | Nintendo GameCube |
| 5 | 2002 | Metroid Fusion | Game Boy Advance |
| 6 | 2021 | Metroid Dread | Nintendo Switch |
| 7 | 2010 | Metroid: Other M | Nintendo Wii |
| 8 | 2017 | Metroid: Samus Returns | Nintendo 3DS |
| 9 | 2009 | Metroid Prime Trilogy | Nintendo Wii |
| 10 | 2004 | Metroid: Zero Mission | Game Boy Advance |
| 11 | 1994 | Super Metroid | SNES |
| 12 | 1992 | Metroid 2: The Return of Samus | SNES |
| 13 | 2007 | Metroid Prime Pinball | Nintendo DS |
| 14 | 2016 | Metroid Prime: Federation Force | Nintendo 3DS |
| 15 | 2005 | Metroid (NES Classic) | Game Boy Advance |
Leave a Reply