Ace Attorney creator on series' voice acting, Kamiya 'pestered' Takumi to appear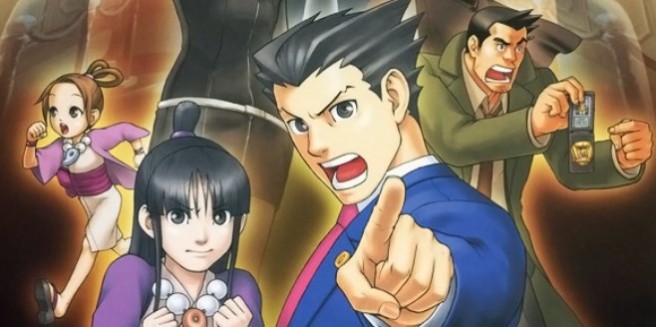 Thanks to a new interview conducted by ONM, we have several new comments from Ace Attorney creator Shu Takumi about voice acting in the series. Takumi discussed the game's original Japanese recordings, how he himself became involved as Phoenix Wright, and Hideki Kamiya's involvement. Head past the break for Takumi's quotes.
On how the original Japanese recordings came about…
"Using professional voice actors was a lot less common back in 2000, when we were developing the original Japanese GBA version of the first game. For that title, all the team members recorded all the different samples needed and the best sounding ones were chosen for each character. This must sound like it would have taken a long time, but there were just seven people on that team!"
On how Takumi cast himself in the title role…
"I must admit I used my director's privilege and influence to the full in order to cast myself as the Japanese Phoenix Wright. Edgeworth was voiced by a graphic designer who had just joined the company and Von Karma was our music composer. For the English version some years later, members of the localisation team provided the voices, although, to be frank, I wanted to do Phoenix in English as well!"
On Hideki Kamiya's voice in the series…
"We joined the company at roughly the same time and our desks were near each other, too, so ever since the second Ace Attorney title he'd been pestering me to let him do one of the voices. I eventually relented and offered him the part of Godot. In the recording studio, I explained the character to him as a hard-boiled kind of guy and he took that on board and decided to adapt the dialogue, shouting out, "Objection, baby!" It was a good take, but the in-game graphic just says, "Objection," so we couldn't use it."
On how Kamiya recently stated that he'd love Takumi's talent for scenario writing, and Takumi wants something in return…
"His talent for creating great action games. It's interesting that he says he'd like my scenario writing ability, as I get the feeling that he wouldn't have much need to write murder mysteries and tricky alibis set in the worlds of Dante and Bayonetta. Although I do wonder what kind of games we'd both make once we'd completed this transfer of talents. Don't you?
Leave a Reply