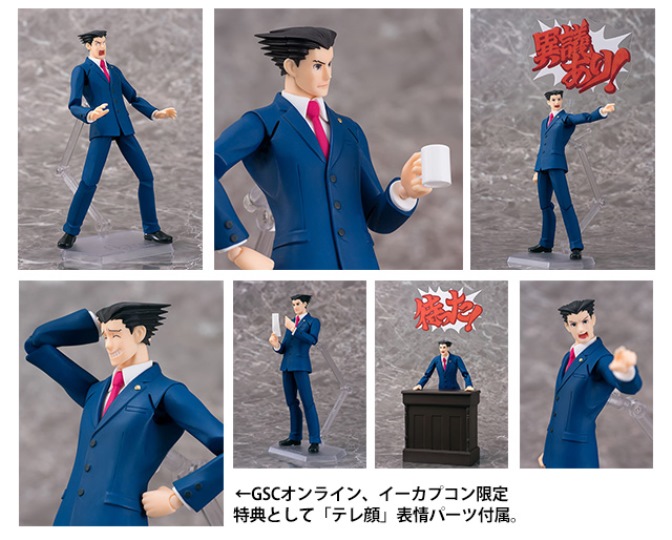 It was announced earlier in the year that Phoenix Wright is getting his own figma. Today, it received a release window, and we also have a proper look at the design.
You'll be able to get your hands on the Phoenix Wright figma in May. Pre-orders are now open at Play-Asia, AmiAmi, and Good Smile. Pricing is set at around $65.
Here's a closer look at the Phoenix Wright figma: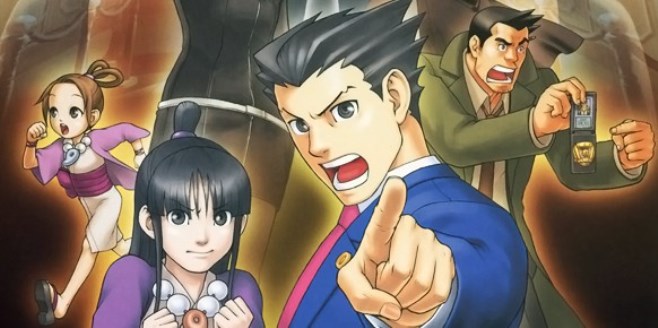 Thanks to a new interview conducted by ONM, we have several new comments from Ace Attorney creator Shu Takumi about voice acting in the series. Takumi discussed the game's original Japanese recordings, how he himself became involved as Phoenix Wright, and Hideki Kamiya's involvement. Head past the break for Takumi's quotes.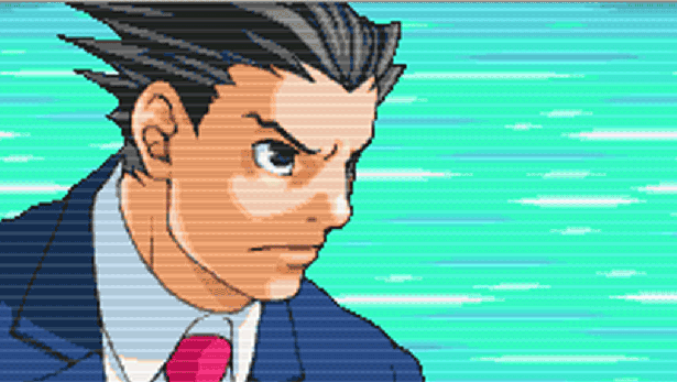 Initially, Phoenix Wright creator Shu Takumi intended to end things after the third game's release.
He explained to ONM:
"I felt that Phoenix's story had been told, and that the series should not continue. Knowing when to end a story is very important and I wanted to avoid dragging it out and having it become a shadow of its former self."
We did eventually end up getting Apollo Justice: Ace Attorney. Phoenix Wright wasn't playable, but he did appear in the game – a result that came about as a request from Takumi's colleagues.
"Years later, when it was decided within Capcom that Ace Attorney 4 would go ahead, my position was that we should change the main character and tell a new story. I didn't plan to have Phoenix in the game, but my colleagues said they wanted him to appear in some form, which is why he ended up being the accused in the first case in Apollo Justice: Ace Attorney."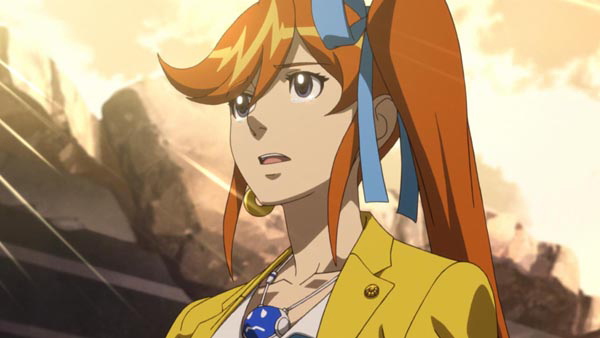 System: Nintendo 3DS
Release Date: October 24, 2013
Developer: Capcom
Publisher: Capcom
---
Author: Patrick
I've always had a soft spot for the Ace Attorney games. Their combination of legal drama, an exaggerated anime style and frequently hilarious dialogue resulted in some of the most memorable adventure games on the original DS. After passing the protagonist baton for a few entries, the original Ace Attorney —Phoenix Wright— returns to the courtroom with a fresh look and a few new faces. Unfortunately, I have a few objections to this new entry in the series. Phoenix might have retained his aptitude at bluffing his way through trials, but there's a sense that the game's writers have lost some of their ability to string together a cohesive story with interesting, well-developed characters.
Capcom intends to share news about the new DLC case for Phoenix Wright: Ace Attorney – Dual Destinies "very soon". That's according to a tweet published on the official Ace Attorney account yesterday.
The message reads:
Looks like the final case was a lot of people's favorite! We'll have more news on the new DLC case very soon..

— Ace Attorney (@aceattorneygame) November 11, 2013
It just so happens that a Nintendo Direct presentation is being streamed tomorrow. Might we hear something about the DLC then?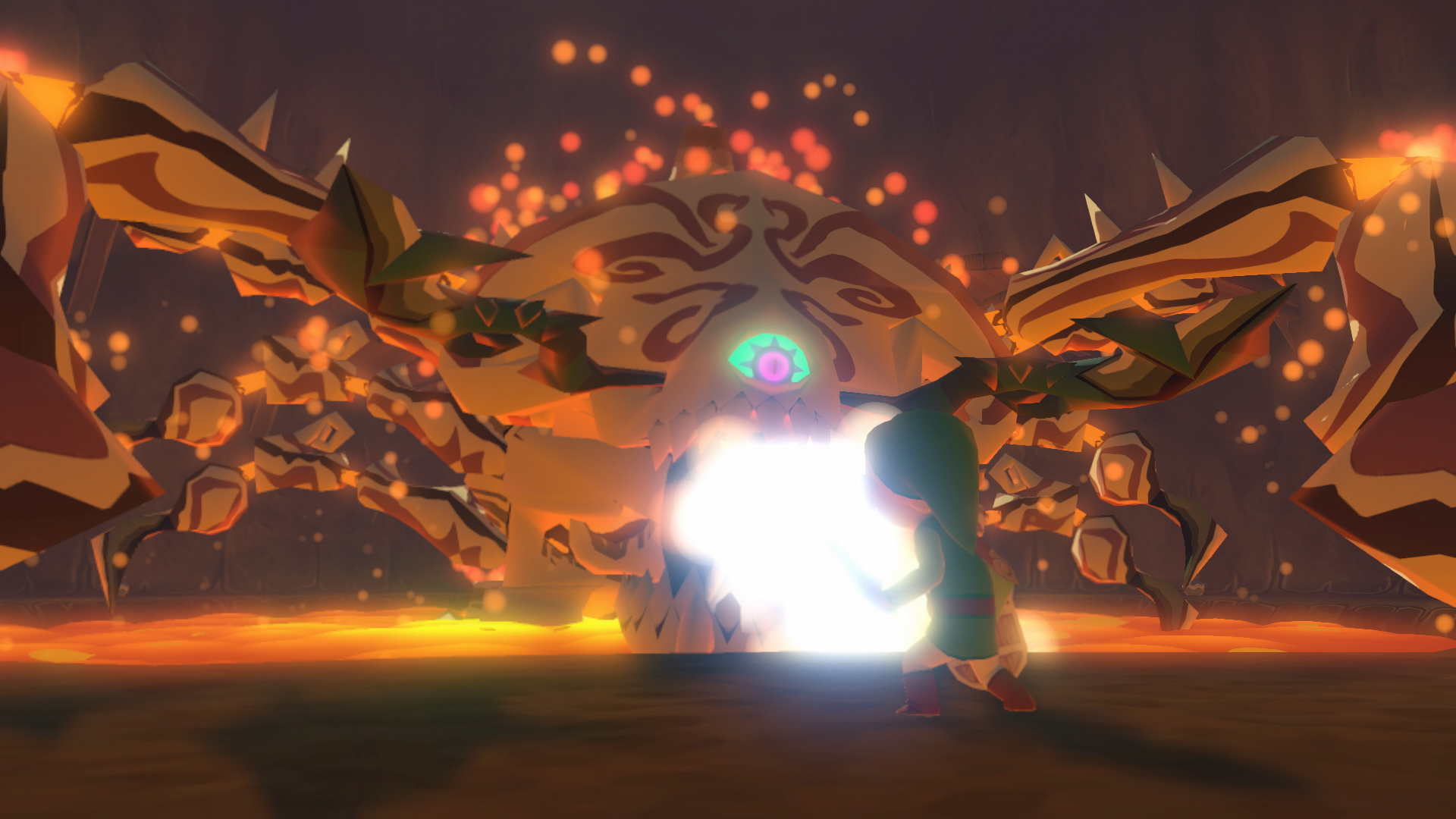 Update: Bumped to the front page – two more errors have been found.
Capcom has been known for making some rather strange errors over the years. Perhaps most infamous was the Okami Wii boxart incident, in which the game's cover sported an IGN logo. We've also seen a number of prominent spelling errors like "Resident Evil: Revelaitons" – another boxart situation.
But it doesn't stop there! Phoenix Wright: Ace Attorney – Dual Destinies has a few errors of its own. At least three have been spotted so far. You can find them all in the gallery above.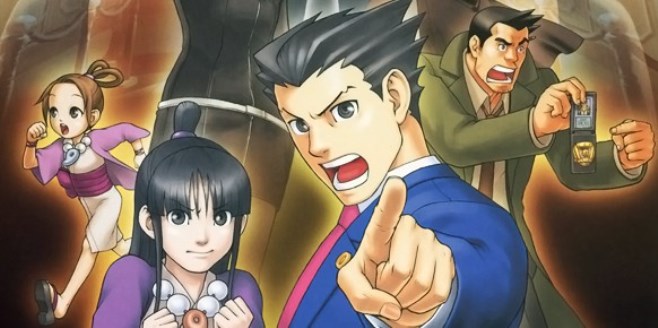 ONM has published a new interview with Shu Takumi, creator of Phoenix Wright and Ghost Trick. There are a number of interesting bits sprinkled throughout, including how he felt stepping away from Ace Attorney and working on Ghost Trick.
I first started working on the Ghost Trick concept in 2004, after the completion of the original GBA version of Ace Attorney 3. The third game was supposed to be the last one, but plans changed and I ended up working on the first DS Ace Attorney, which, as you know, was the first Ace Attorney title to be localised and released in the west. My next project after that was Apollo Justice: Ace Attorney, so by the time I got around to finishing Ghost Trick it was 2010, six years after I first thought up the concept.

I certainly felt a lot of pressure when making Ghost Trick, as it was a brand new IP and I had just left the Ace Attorney series, but I was grateful for the chance to take on a new challenge.