– Dr. Mario & Germ Buster (Nintendo) – 1000 Wii Points (GBP 7 / EUR 10 approx)
– Final Fantasy Crystal Chronicles: My Life as a King (Square Enix) – 1500 Wii Points (GBP 10.50 / EUR 15)
– LostWinds (Frontier) – 1000 Wii Points (GBP 7 / EUR 10 approx)
– Pirates: The Key of Dreams (Oxygen)
– Pop (Nnooo) – 700 Wii Points (GBP 5 / EUR 7 approx)
– Star Soldier R (Hudson) – 800 Wii Points (GBP 7 / EUR 10 approx)
– Toki Tori (Two Tribes)
– TV Show King (Gameloft) – 1000 Wii Points (GBP 7 / EUR 10 approx)


This bit of information can be found on Frontier's LostWinds page…
"Click here to REGISTER FOR ADVANCE INFORMATION on Frontier's forthcoming LostWinds sequel containing amazing new gameplay as Toku and Enril's incredible adventure to save Mistralis continues…"
Wow, that was quick, wasn't it? I'm extremely pleased to know a sequel is in the works, and I'm glad Frontier has enough confidence in the series to begin developing a sequel.


Guitar Hero 4 (PS3, 360, Wii, PS2)
– Create a song. Although these exclude vocals due to storage and possible copyright issues.
– You'll be able to name your song as well as creating album art. After you've done all that you can upload it to GH Tunes where anyone can download it.
– You'll be limited to 5 songs at first. But depending on the ratings you get you'll possibly be able to upload 10 or more.
– The song sharing mode will be in the Wii and PS2 versions also, but GI says it's unlikely that it'll be as robust as the PS3 and 360 versions.
– Drums, bass, vocals guitar
– Create a rocker
– Create a guitar and drums
– All songs will be master tracks
– They don't want to discuss specifics on track listing out of fear of being scooped by the competition. However they confirmed 4 bands: Van Halen, The Eagles, Linkin Park and Sublime.
– A new guitar designed by Red Octane that includes a new input mechanic that'll "impact the way you play GH in the future".
– GI saw see through notes while playing that Neversoft said was the new input mechanic and that they were trying to patent.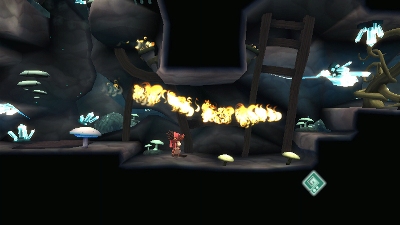 Although it took Nintendo more than a year to offer original, downloadable games for Wii owners, WiiWare has finally made its North American debut. LostWinds, the flagship title for Nintendo's newest service, is by far the best available game to purchase on WiiWare.
While LostWinds does posses a story, understanding it isn't important to the gameplay. The meat of LostWinds lies in the ability to control Toku, the hero, and his wind spirit companion. Players use the pointer on the Wiimote to aim at the screen, and assume the role of the wind to manipulate objects in the environment. At the same time, Toku can be controller with the nunchuck. Even though this may seem a bit complicated, the learning curve in LostWinds is basically nonexistent.
The set up of LostWinds can be best compared to New Super Mario Bros. Objects (and the environments) are rendered in beautiful 3D, but Toku can only sidescroll through the levels akin to Mario's outing on the DS. While progressing through each level, there are a few puzzles thrown at the player, usually testing newfound abilities. The player will lift boulders and throw them in the air and force fire to travel in specific paths.


Mario Kart Wii: 8.5 8.5
Battle of the Bands (WII): 6 6.75
We Ski (Wii): 6.25 7.25
Wii Fit: 8 8.25
Drone Tactics (DS) 7 7
Jake Hunter: Detective Chronicles (DS) 6.5
Summon Night: Twin Age (DS) 7 6.75
Ninja Reflex (Wii): 5
Emergency Mayhem (Wii): 5.5
MLB 2K8: Fantasy All Stars (DS): 5.5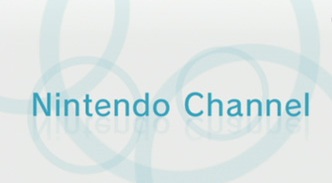 I can't say for sure whether or not this "feature" was available last week, though some DS Downloads offer expiration dates. The following titles will be removed from the Nintendo Channel on May 18th:
– The Spiderwick Chronicles
– Apollo Justice: Ace Attorney
– Eco-Creatures: Save the Forest
– My Word Coach
– Iron Man
For some strange reason, not all titles have expiration dates. Brain Age, Brain Age 2, and the Crosswords DS demo have no dates posted for their removal. Is Nintendo planning on keeping these downloads around for a long time?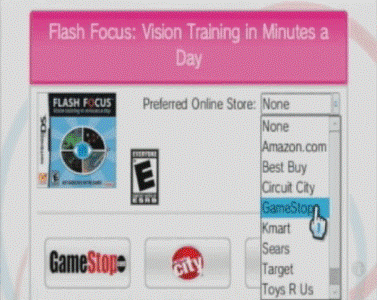 Recently, a discovery was made on the Nintendo Channel that when one was redirected to a "purchase" page, most stores that sell video games, such as Best Buy and Circuit City were listed as retailers. GameStop, on the other hand, was not. This no longer seems to be an issue, as GameStop is listed along with numerous other stores. Nintendo doesn't hate you after all, GameStop!


SANTA MONICA, Calif., May 12, 2008 (BUSINESS WIRE) — Activision, Inc. (Nasdaq: ATVI) announced today "Pitfall: The Big Adventure" for Wii(TM) is in development at Edge of Reality and will swing onto shelves this Fall. With more than 10 million Pitfall titles sold to date, Pitfall: The Big Adventure will introduce the franchise to a new generation of gamers while bringing a fresh Pitfall experience to long time fans.

"Pitfall is one of the most legendary franchises in the history of videogames, so we look forward to releasing a new version exclusively for Wii," said Dave Oxford, Activision Publishing. "What could be more fun than using the Wii Remote(TM) to swing on a vine over blood thirsty crocodiles as retro-cool Pitfall Harry?!"

Set in the Peruvian jungle, Pitfall: The Big Adventure combines the action of reptile dodging and vine swinging with clever puzzles. The game will feature over 60 levels spanning lush rainforests, creature-filled caves, and glacial mountains. Within these dynamic worlds, players will explore cavernous jungles, discover lost treasures, battle shamen, narrowly escape treacherous traps and outwit creatures using innovative, accessible game mechanics developed specifically to take advantage of the Wii motion sensing controls.

"Wii is a natural and perfect fit for a Pitfall game, and it's been fantastic to revolutionize this classic franchise through the application of the innovative Wii game mechanics. It's a completely new experience for the gamer," said Binu Philip, President, Edge of Reality.

Further information about Pitfall: The Big Adventure is available at www.activision.com
Source: GamesPress


Defend Your Castle
1-4 players
500 Wii points
121 blocks [121 needed]
Final Fantasy Crystal Chronicles: My Life as a King
1 player
1500 Wii points
287 blocks
Pay-to-Play
LostWinds
1-2 players
1000 Wii points
258 blocks (1 save block) [259 needed]
Pop
1-4 players
700 Wii points
110 blocks [110 needed]
Nintendo Wi-Fi Connection
TV Show King
1-4 players
1000 Wii points
290 blocks
V.I.P: Casino Blackjack
1-4 players
700 Wii points
207 blocks