Wii
Okami – 95%
Dancing Stage: Hottest Party – 86%
Secret Files: Tunguska – 70%
Namco Museum Remix – 36%
Sports Island – 63%
C.S.I: Hard Evidence – 60%
DS
Soul Bubbles – 93%
Apollo Justice: Ace Attorney – 82%
Draglade – 67%
Thanks to Joclo for the info!


PSP = 100,870
Wii = 71,518
DS Lite = 52,542
PS3 = 10,177
PS2 = 8,802
360 = 1,725


8 May, 2008 – The next super-charged generation of brawling rumbles onto Wii with Super Smash Bros. Brawl hitting the shelves in Europe on 27 June, 2008. Packed with a whole host of new features including a bulging character roster, an accessible and intuitive combat arena editor, multiple battle modes, an engrossing adventure mode and, for the first time, the ability to take battles online, Super Smash Bros. Brawl is set to bring the fast, furious and frenetic world of Smash Bros. to the masses!

Super Smash Bros. has always been about pitching Nintendo's iconic characters against each other and settling long-standing arguments on who is the toughest in four-player bouts. Keeping this concept at its heart, Nintendo has upped the challenge by introducing 16 new characters into the fray – bringing the total playable to 35 – including familiar heroes such as Solid Snake, Wario, Diddy Kong and Sonic the Hedgehog. Never before have gamers had to master their combat style so finely, practicing and perfecting signature moves and combos to ensure they remain on top of the brawling pile.

The introduction of Wi-Fi combat via Nintendo Wi-Fi Connection adds a complete new dimension to the brawl, particularly the intense hallmark four-character battles. For the first time, friends and strangers alike can be challenged online either in cooperative teams or as individual fighters. Twisting the concept of spectator mode, coins built up during play can now be bet on matches by viewers, making every game as important as the last. If that wasn't enough, players are also given the ability to share photos and replays, team up for enjoyable mini-games and even share created environments.

With 35 characters, Wi-Fi connectivity, an enthralling single-player story mode, imaginative and fully customisable arenas, numerous battle modes and much, much more for gamers to discover, Super Smash Bros. Brawl is the definitive action game for any wannabe brawler. Let the battle commence!

Super Smash Bros. Brawl is in shops 27 June at an estimated retail price of £40/€50.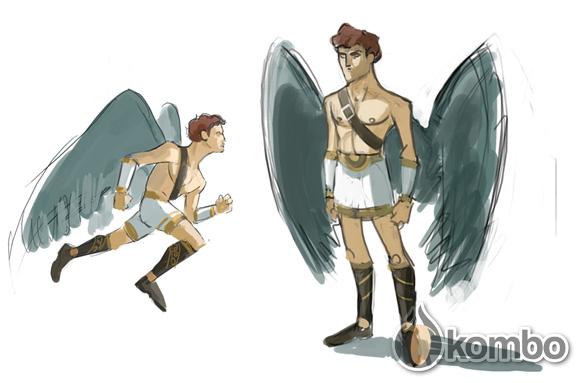 – artwork comes from early 2008 pitch document, art style has since evolved
– Nintendo showed interest in Factor 5 developed project, but no confirmation of green lit project has been announced
– early Factor 5 pitched storyline involves Pit being "cursed for thousands of years for a crime and becomes a 'fallen angel'." He sports a tattoo on his arm to mark his crime
– Nintendo has "no comment" on all art and information presented
As is the case with most unannounced information, I would consider this a rumor for the time being. At this point in time, however, it seems tangible that we could see Kid Icarus at E3 this year.


The Tony Hawk series seems to be taking a break until at least April of 2009 with the DS being the only exception. Not having to worry about releasing a game for each console this year means that more time and effort can be used to provide the series with, as some say, a major reboot. Mark Griffith of Activision noted, "This title will have two years in development to deliver the kind of breakthrough that the franchise needs." Fans who are interested in the only Tony Hawk game this year will be happy to know that the game "utilizes new technology not yet seen on the DS."



Link's Crossbow Training may have launched way back in November of last year, but today, an Iwata Asks interview of the game has been posted on the official Wii website. The Iwata Asks interviews typically consist of interviewing key members of a particular first-party title. In this case, only Shigeru Miyamoto was interviewed, but interesting facts were presented. First off, Miyamoto explained that originally, Miyamoto posed the idea of the game being in the third-person perspective. However, once the idea of a young/adult Link concept came into play, a third-person perspective seemed to be the best idea. Also noteworthy is that "Link's Crossbow Training" was decided instead of the typical "The Legend of Zelda:…" title so that gamers would not be mislead into thinking that the game is an original, grand-scale Zelda title. Link's Crossbow Training was initially going to receive a storyline, but Miyamoto's intention was to create a side-story to Twilight Princess with this game, not an epic game – Thus, the concept of including a storyline was scrapped.
Read the interview here, which includes the origins of the Wii Zapper (And more!)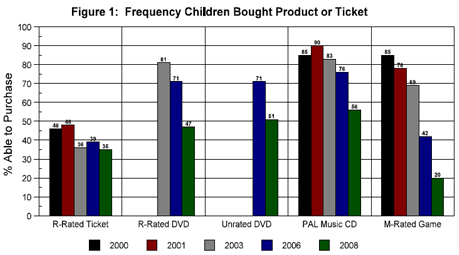 This is by far one of the best years for games being sold to underage people. Games which are given the "M" rated are given that rating for a reason. It's a clear warning that the subject matter is not appropriate for those under 17. Parents who feel that the game is "OK" to play in moderation is their choice, but stores should not be selling these games when they clearly know they should not be sold. Oddly enough, GameStop had the best rating – they only sold 6% of "M" rated games to those under 17, but Hollywood Video had a whopping 40%.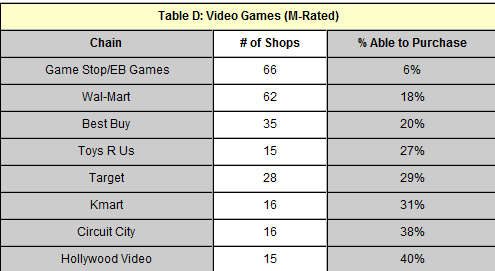 MARLOW, UK (8th May, 2008) – Sierra Entertainment, a division of Vivendi Games, today announced the development of The Mummy™: Tomb of the Dragon Emperor, a video game based on one of Summer 2008's most highly anticipated movies from Universal Pictures. The game, which will mirror the fast-paced action and adventure depicted in the film, is being developed by Eurocom Studios for the Wii™ home video game console and PlayStation®2 computer entertainment system and by A2M for Nintendo DS™.

The Mummy: Tomb of the Dragon Emperor game was created through a licensing agreement with Universal Pictures Digital Platforms Group.

"Sierra Entertainment is pleased to partner with Universal to deliver an exciting extension to this popular film franchise," said Al Simone, senior vice president, Global Marketing, Sierra Entertainment. "Developed in collaboration with the film's creative talent, The Mummy: Tomb of the Dragon Emperor video game will add another opportunity for players to experience the thrill and excitement of this adventure favourite."

"The Mummy is one of the most distinctive and expansive franchises in Universal's portfolio, and there is inherent gameplay in the property," said Bill Kispert, Vice President and General Manager, Interactive, Universal Pictures Digital Platforms Group. "The new film amps up the action, introduces a ruthless new villain and takes our heroes to incredible new locations. We are thrilled to bring all these attributes to life in this game."

In the third-person action-adventure game The Mummy: Tomb of the Dragon Emperor, players will take on the roles of Rick O'Connell and his son, Alex (played by Brendan Fraser and Luke Ford, respectively, in the film). Gamers will follow the lead characters on their harrowing journey – across exotic locations from ancient Chinese catacombs to beautiful, but dangerous, Himalayan peaks – to defeat the revived servants of the Dragon Emperor (Jet Li). The Mummy: Tomb of the Dragon Emperor allows players to switch seamlessly between gunplay and hand-to-hand melee attacks, and also features a fast and fluid combat system and an arsenal of weaponry that can be used to vanquish the many bone-chilling enemies players will face during their journey. Fans of the upcoming Universal Pictures film, directed by Rob Cohen and set to hit cinemas this 1st August, will fight their way through The Mummy universe by utilising combat, puzzle-solving and hieroglyphic decoding gameplay elements.

The Mummy: Tomb of the Dragon Emperor video game is expected to be available from UK retailers on 8th August, 2008. For more information, please visit the game's official Web site at www.mummyvideogame.com.
Source: GamesPress


'Conquest' Grants Players Freedom to Fight Epic 'Rings' Battles Any Way Desired
Guildford, UK., May 8, 2008 – Pandemic™ Studios, an award-winning developer of blockbuster video games, is proud to announce the development of The Lord of the Rings: Conquest™ for the Xbox 360™ video game and entertainment system, PLAYSTATION®3 computer entertainment system, PC and Nintendo DS™ platforms. Pandemic Studios is a division of Electronic Arts Inc. (NASDAQ: ERTS).

In a partnership with New Line Cinema, The Lord of the Rings: Conquest is an action-packed game created by the same Pandemic Studios team behind the best-selling Star Wars Battlefront™ and Star Wars Battlefront™ II titles. Set in J.R.R. Tolkien's "The Lord of the Rings" universe as depicted by the Academy Award®-winning films, players will finally fight the entirety of these epic battles any way they want. In addition to crusading as the heroic forces of good, for the first time ever in a 'The Lord of the Rings' action title they'll conquer Middle-earth while playing as the legions of Sauron's evil army, including Cave-trolls, Oliphaunts, the Balrog and Sauron himself. The game is set for a global release in fall 2008.

"Our Pandemic Studios creative teams have years of expertise bringing giant battlefields to life," says Andrew Goldman, Pandemic Studios co-founder and general manager. "We've always wanted to harness our experience in a fantasy universe with warriors, archers, mages and castle sieges. Of course, there is truly no better fantasy world to recreate than the enormity of Tolkien's 'The Lord of the Rings' realm."

"We'll freely admit that we're rabid fans of The Lord of the Rings fantasy," says Josh Resnick, co-founder and general manager at Pandemic Studios. "Our experience creating massive, rich, action-packed games means that The Lord of the Rings: Conquest will give fans exactly what they want: full control of the blade, bow and magic to fight its epic battles any way they want – even if they choose to play from the evil side."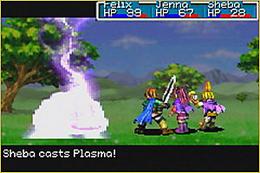 Camelot representative on Golden Sun…"Yes, we hear this question quite a lot! We hear it not only from fans but also from our design staff as well. The pressure is certainly on! We think this is natural, since our company was founded as a RPG developer. We hadn't even released any other kind of game before making the original Everybody's Golf for Sony. We are very happy that Golden Sun has received so much love from fans. It seems to be one of those games that people really latch on to. We will never say that the Golden Sun series is dead… If we said that, then some of our excellent staff members might quit on us! Then we would have to make a new Golden Sun game just to get them back! Please be patient, who knows when a new Golden Sun game will appear on the horizon?"
To be honest, I have never played Golden Sun. However, I know that the series has received great feedback from critics and especially fans. I would be interested in hearing about a new game in the series even though I haven't played a title, and playing one of the Golden Sun titles is a priority that I have.