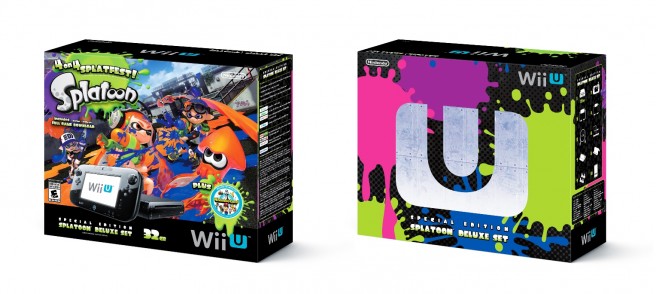 Update 2: Pre-orders now open.
---
Update: European bundle announced.
---
A new Wii U bundle featuring Splatoon is coming to Best Buy, Nintendo has revealed.
The package, known as the "Wii U Special Edition Splatoon Deluxe Set", contains the console, a digital code for Splatoon, and a pre-installed copy of Nintendo Land. Pricing is set at $299.99.
Best Buy will offer the Splatoon bundle both in-store and online. The package launches right alongside the game itself on May 29.
Source: Nintendo PR
Leave a Reply