Square Enix hopes to continue the Bravely Default series, but will take a few years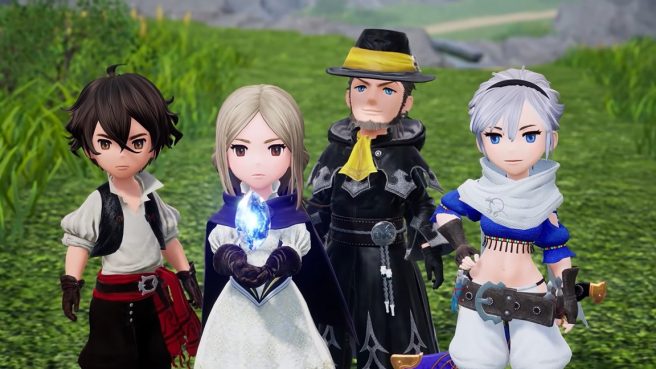 Square Enix has indicated that it hopes to continue the Bravely Default series. However, development is expected to take a few years and it'll likely be awhile until we won't be hearing about a new entry.
Series producer Tomoya Asano commented on the series' future in this week's issue of Famitsu. Speaking with the Japanese magazine, he said (as translated by Nintendo Everything):
"Bravely Default II was well-received by fans and as a result, we're hoping to continue the series as we feel we can pull it off once again. With that said, we're still in the planning phase, and I suspect development will take another 3-4 years, so we'd appreciate if fans could bear with us."
Bravely Default II has sold nearly one million copies on Switch, according Famitsu. The game will also receive further attention when it comes to PC tomorrow. The RPG first debuted on Switch at the end of February.
Asano has been fairly open when discussing the Bravely franchise as a whole. Last year for example, he apologized for feeling that some parts of Bravely Second didn't meet fans' expectations. Also on the topic of Bravely Second, Asano said in the past that he has a concept in mind for a potential Bravely Third.
Asano previously contributed to the Switch RPG Octopath Traveler. He's also involved with Project Triangle Strategy, which is planned for 2022.
---
Big thanks to centurionnugget and Jarop for contributing to this post.
Leave a Reply