1) Mario Kart Wii – Nintendo
2) Wii Fit – Nintendo
3) Beijing 2008 – Sega
4) Mario & Sonic At The Olympic Games – Sega
5) Wii Play – Nintendo
6) Guitar Hero III: Legends Of Rock – Activision
7) Soul Calibur IV – Ubisoft
8 ) Big Beach Sports – THQ
9) Dr Kawashima's Brain Training – Nintendo
10) Guitar Hero: On Tour – Activision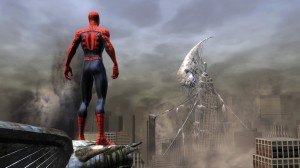 Remember the early, promising footage of Spider-Man: Web of Shadows that actually looked like a decent Spider-Man game? Well, that's all gone down under – for Wii owners, at least. MTV's Stephen Totilo attempted to discover some information about the game on Nintendo's console, but to no avail. In fact, it seems Activision Blizzard has no idea as to what's going on with the game for the Wii, PS2, and PSP versions. From what it seems, Activision Blizzard is leaving those games up to the respective developers and aren't really in-the-know when it comes to Web of Shadows, which is very strange.
I still have some faith in Web of Shadows on Wii. After Spider-Man 3, things can't get much worse, can they?


Man, both Mushroom Men titles (for Wii and DS) are both looking like great products. If only other third-party developers put this much effort into their games!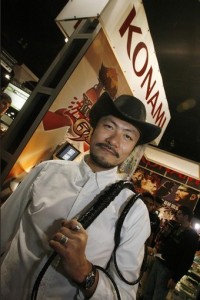 "It's actually available [Rondo of Blood] in Japan on Virtual Console. With regards to WiiWare, I'm evaluating that right now, and to be honest, I think a 2D Castlevania game on WiiWare might be the right approach." – Koji Igarashi
Igarashi also went on to say that he would consider a similar approach that is happening with Mega Man 9. Castlevania on WiIWare probably won't happen for a good amount of time considering he is busy with Castlevania Judgement and Order of Ecclesia. Still, I would definitely purchase any type of Castlevania title on WiiWare!


– Call of Duty: World at War (PS3, Xbox 360, Wii)
– Crash – Mind Over Mutant (Xbox 360, PS2, Wii, PSP, NDS)
– Guitar Hero World Tour (PS3, Xbox 360, PS2, Wii)
– James Bond: Quantum of Solace (PS3, Xbox 360, PS2, Wii, NDS)
– Kung Fu Panda (PS3, Xbox 360, PS2, Wii, NDS)
– Madagascar 2 – Das Spiel (PS3, Xbox 360, PS2, Wii, NDS)
– Pirate's Quest: Hunt for Blackbeard's Box (Wii)
– Pitfall: The Big Adventure (Wii)
– Rapala Fishing Frenzy (PS3, Xbox 360, Wii)
– Spider-Man: Web of Shadows (PS3, Xbox 360, PS2, Wii, PSP, NDS)
– The Legend of Spyro: Dawn of the Dragon (PS3, Xbox 360, PS2, Wii, NDS)
– Star Wars: The Force Unleashed (PS3, Xbox 360, PS2, PSP, Wii, NDS)
– Fracture (PS3, Xbox 360)
– Star Wars The Clone Wars – Lightsaber Duels (Wii)
– Star Wars The Clone Wars: Jedi Alliance (NDS)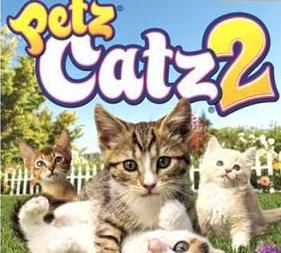 Over the past few months, the general hardcore gaming opinion of Ubisoft on Nintendo systems has not been too favorable. Instead of knowing that something along the lines of Prince of Persia will grace the Wii, Wii owners typically have a terrible feeling that, instead, the only brand of games they'll see from the company is yet another iteration from the "Petz" franchise. The situation doesn't seem to be looking any brighter for hardcore Wii owners, though. In an interview with Gamasutra, Ubisoft Montreal CEO Yannis Mallat indirectly explained that more casual games will be coming to Nintendo's console. "I cannot speak for Nintendo and the others, but I think the figures speak for themselves. What is sure is that we are a content provider and an experience provider. We will, for sure, make games for everyone — hardcore gamers on that [Xbox 360] console, and casual gamers on this [Wii] console. We'll make games for everyone, because that's our job. "


BRISTOL, U.K. August 18, 2008 – It's time to rev the engine, kick the clutch and gun it to the finish line as Majesco Entertainment Company (NASDAQ: COOL), an innovative provider of video games for the mass market, today announced Powerbike for Nintendo DS™. Developed by Tornado Studios, Powerbike is an intense motorcycle racer that features death-defying stunts, intense police chases and competitive multiplayer modes.

The perilous world of street racing is about to get a whole lot more exciting with the release of Powerbike! When an anonymous sponsor offers the resources to compete with the best street racers in the world, the only thing left to do is jump on your bike and show everyone who is boss. Speed through dangerous streets and jump trains, bridges and traffic congestion while fleeing from the cops on eight challenging courses across the desert, city, shipyard and more. Riders can earn even more cash by performing jumps, burnouts, wheelies and drifts in Stunt Mode. Go head-to-head with friends via local DS multiplayer in both Race and Stunt Mode, and use your hard earned cash to upgrade your bike's speed, acceleration, traction and stability in three different difficulty modes.


Videos
Mario Super Sluggers Info Video
Midnight Pool Info Video
Mario Kart Wii: Who's playing Wii today? 3
America Ferrera Plays New Super Mario Bros.
Liv Tyler Plays Brain Age 2
Carrie Underwood Plays Animal Crossing
de Blob Video 2
Samba De Amigo Downloads Info Video
SimCity Creator Info Video
Rhapsody A Musical Adventure Info Video
Sonic Chronicles: The Dark Brotherhood Video
PICTOIMAGE Info Video
Digest Video
DS Demos (Expire 8/24)
Crosswords DS-Anagrams Demo
Air Traffic Chaos
PICTOIMAGE
Carnival Games