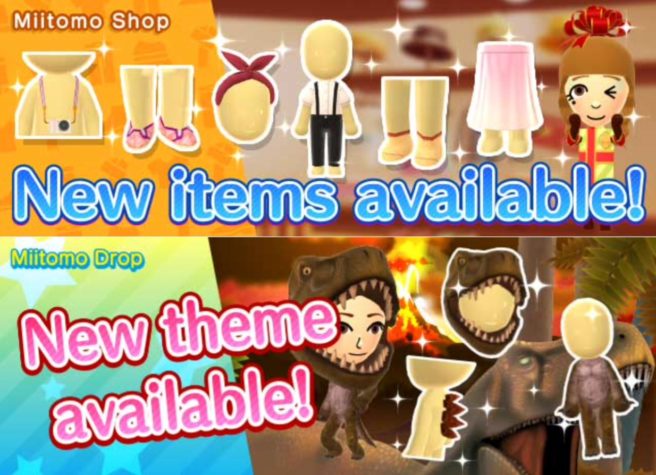 Miitomo has received a couple of new updates. New items are out now in Miitomo Shop, and there is an additional theme in Miitomo Drop.
First, here's the lineup of new items:
– Ribbon wire hairband
– Overalls + dress shirt
– Mid-length skirt
– Ribbed short socks
– Paisley slip-ons
– Mirrorless camera
– Present bow
– Present box
"Dinosaurs! Prehistoric Posh" stages have been added to Miitomo Drop. They'll provide you with the following:
– Tyrannosaur hood (set)
– Tyrannosaurus suit (set)
– Stegosaurus plates
– Archaeopteryx necklace
– T. rex skull
– T. rex tailbones
– Pteranodon pal
– Triceratops hat
– Dinosaur mesh cap
– Big dinosaur tee
– Dino-clawed pants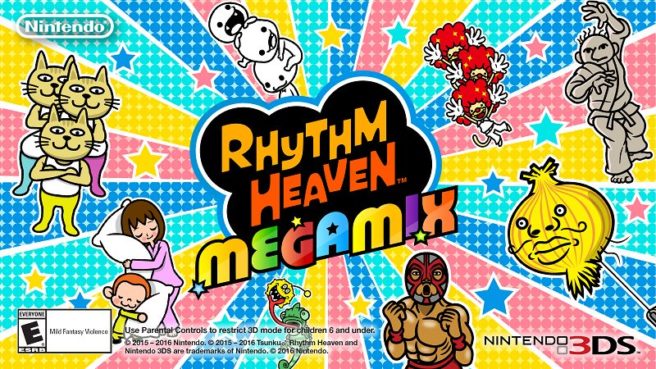 GameXplain has a new video up with roughly a half hour of footage from Rhythm Heaven Megamix. Watch it below.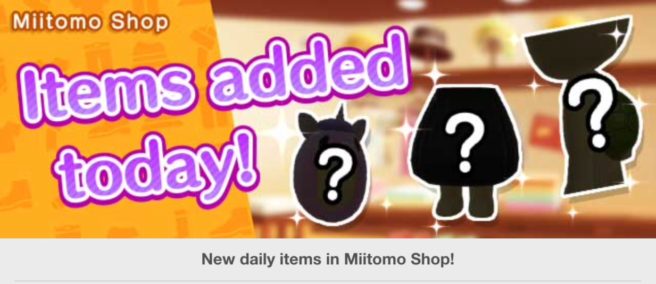 Over in Miitomo, new items have been added to the daily selections in Miitomo Shop. Nintendo mentions that different players will see different offerings each day. Rare items have a chance of appearing.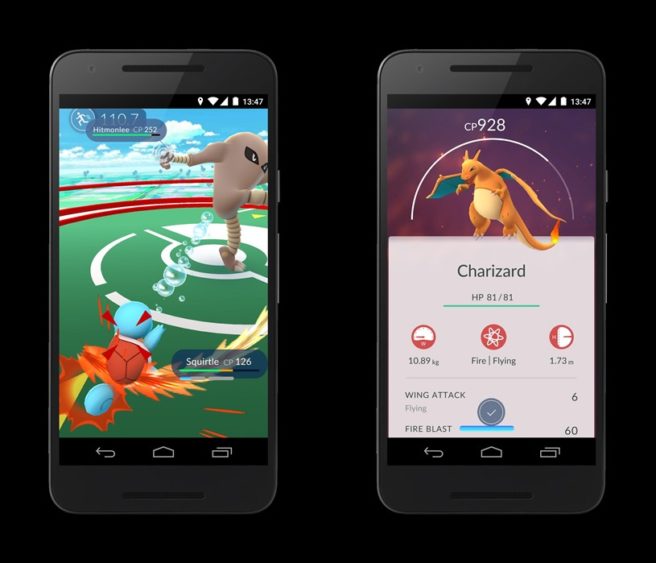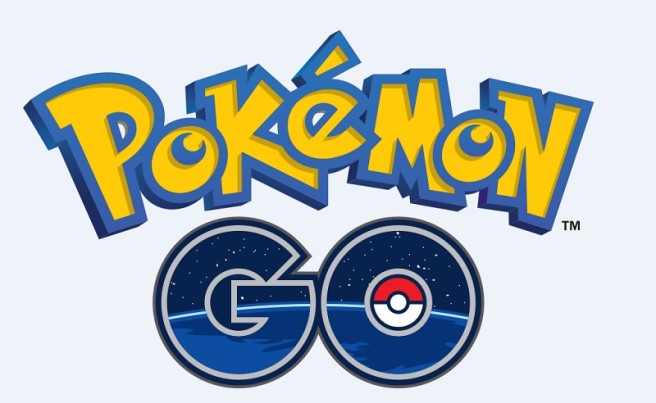 As revealed by Game Freak's Junichi Masuda during today's Treehouse stream, there are plans for Pokemon GO to connect with the main Pokemon games in the future. This won't be at launch though, as the developers want players to focus on catching Pokemon in real life. The same stream also reconfirmed that trading will be coming to Pokemon GO at some point.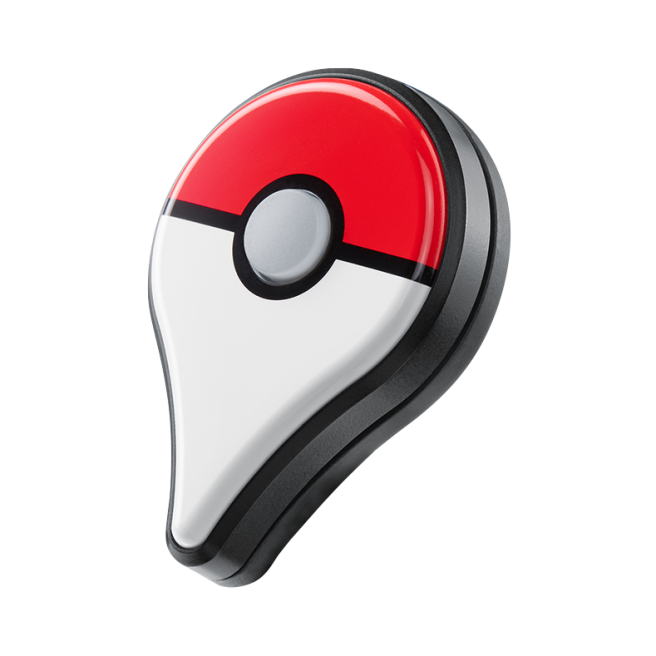 During today's Nintendo Treehouse stream hosted at E3, it was announced that the Pokemon GO Plus device for Pokemon GO is planned for release at the end of July. It will be priced at $34.99.
Pokemon GO is only going to have the first generation of Pokemon to start out. However, in the future, there are plans for future generations to be added. This tidbit was shared during today's E3 Treehouse stream.