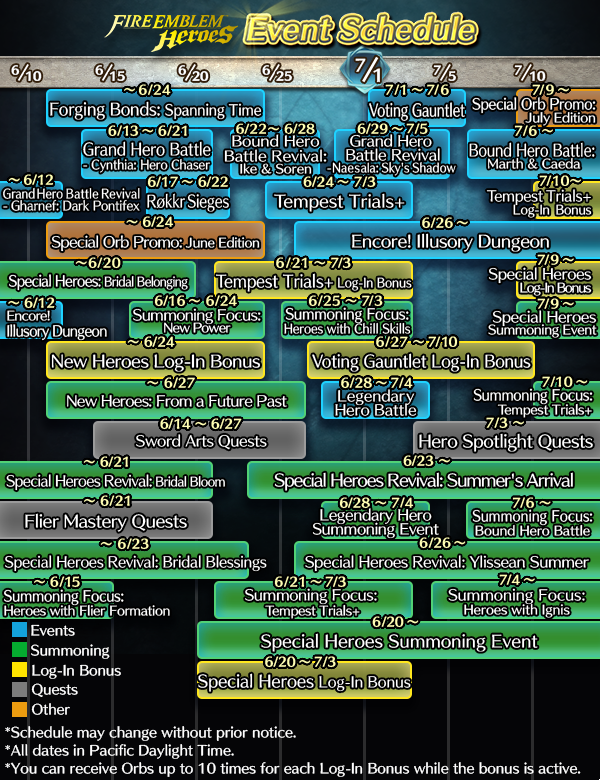 Intelligent Systems published the latest event calendar for Fire Emblem Heroes, giving a sneak peek at what's to come up until early July. The highlights include a new Summer-themed Summoning Focus as well as two Tempest Trials+ almost back-to-back.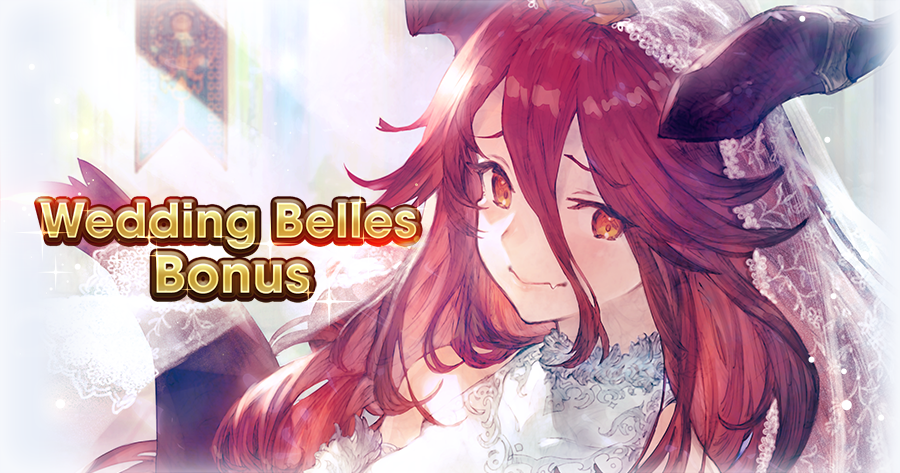 Cygames has confirmed that both a new epilogue for the recent Echoes of Antiquity event, as well as a new Wedding Belles bonus event are now live in Dragalia Lost.
Players can now enjoy the epilogue in-game, while the Wedding Belles event is set to grant login bonus summon vouchers once a day until June 30th for a max of eight days. More details on the event can be viewed below.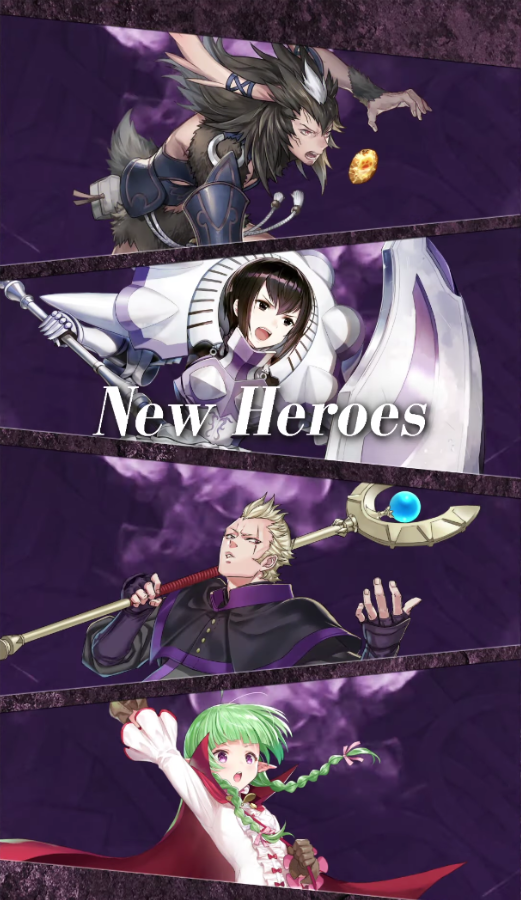 The previously announced From a Future Past Summoning Focus is now live in Fire Emblem Heroes. Until June 28, you have a chance to summon four of the kids from Fire Emblem: Awakening – Nah: Little Miss, Yarne: Timid Taguel, Kjelle: Fair Fighter and Brady: Daunting Priest. A new main story chapter featuring these units has also been added – Book III, Chapter 8: Truth of a Name, as well as some time-limited quests.
These new units are also the stars of the new Forging Bonds: Spanning Time event that is now live. The event will last until June 25; some of the rewards include First Summon Tickets for the From a Future Past Summoning Focus. The event also saw a couple of changes from the previous Forging Bonds: Universal Crystals have been added to the rewards, and the SP and Hero Merit earned in battle have been doubled.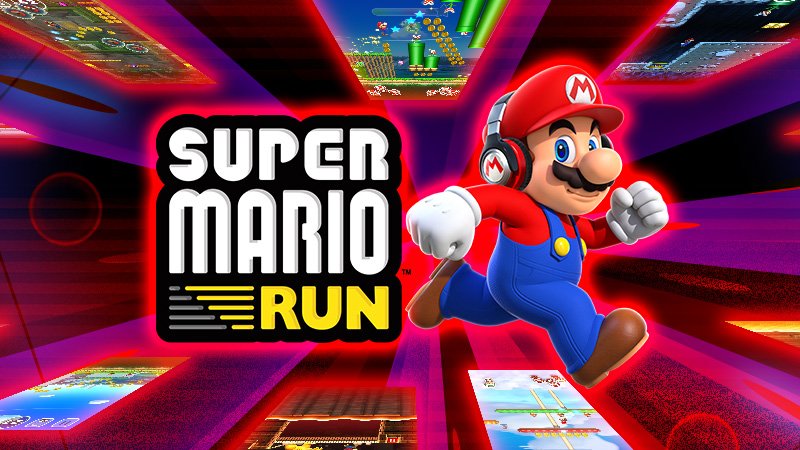 The latest update for Super Mario Run is now available. On both iOS and Android, version 3.0.14 is out now.
Nintendo mentions that bug fixes have been implemented, but the real change is for Android users. As previously mentioned, the game now requires Android players to be on operating system 4.4 and later.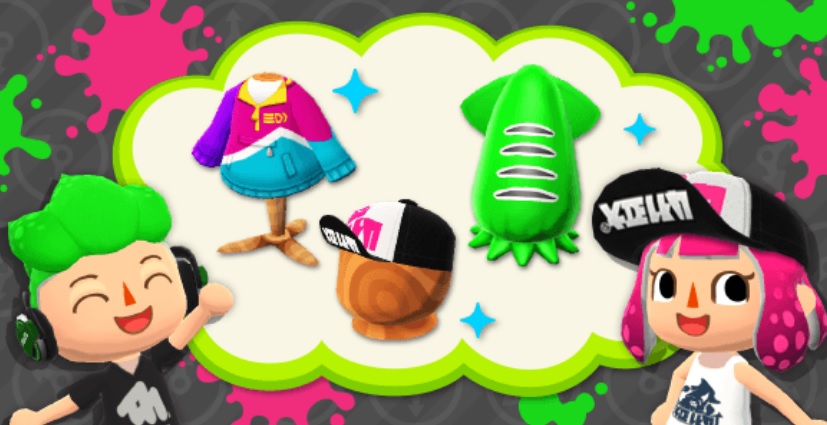 Nintendo has confirmed that some Splatoon 2 crossover items are being reissued for crafting in Animal Crossing: Pocket Camp.
These crossover items will be available until July 8th. Corresponding images can be viewed below.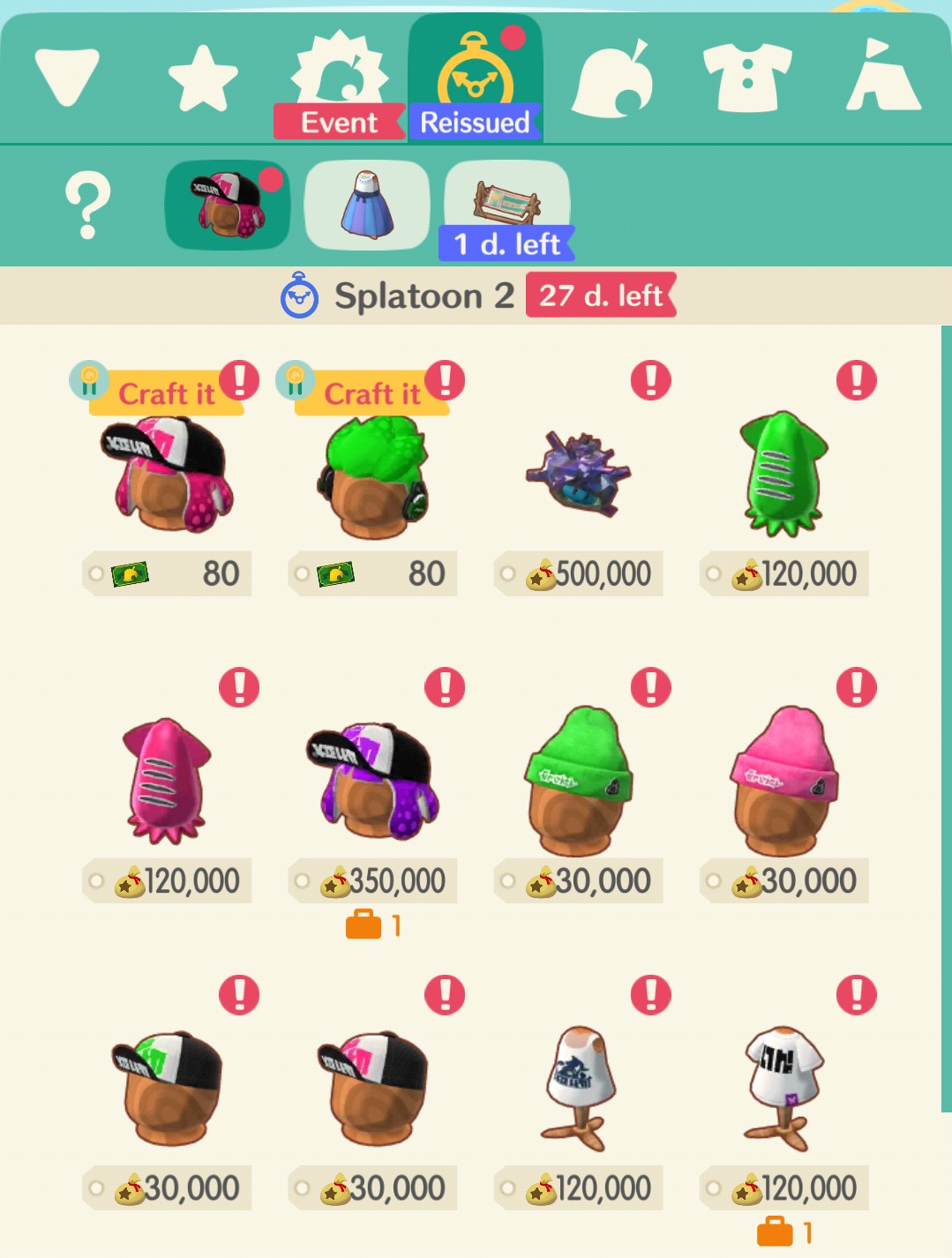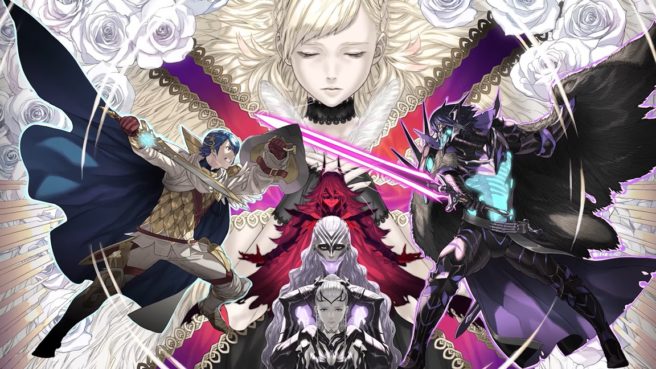 A new update is now live for Fire Emblem Heroes, bringing the game up to Version 3.6.0.
Thanks to the patch notes from the game's IOS page, some quality of life updates have been made, as well as a new Concert Hall facility. Those interested can check out the full list below.
 The Concert Hall has been added, where you can listen to nostalgic tunes anytime.

・ The ability to save Aether Raids map setups has been added.

・ The limit on Hero Merit has been raised to 6,000.

・ Weekly Revival summoning events have been added.

・ A new mode, Røkkr Sieges, will become available on June 17!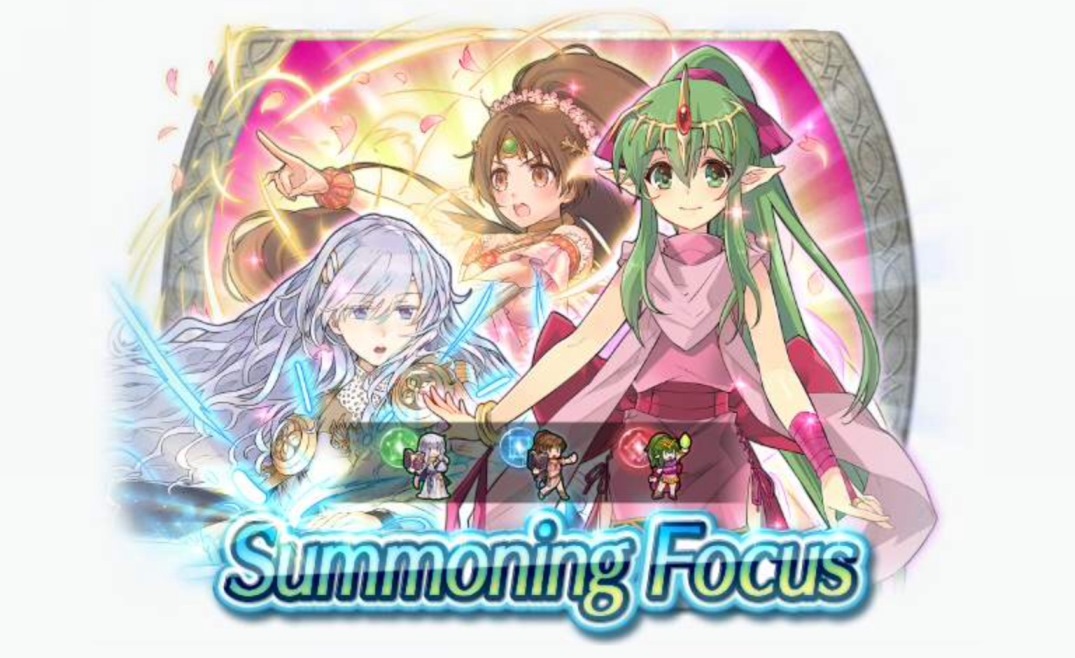 During the last Feh Channel broadcast for Fire Emblem Heroes, it was announced that there would be twenty Weekly Revival summoning event variations. The first of these has now started. 5-star Heroes who appeared before the start of Book II are appearing as focus Heroes. Focus Heroes have an initial appearance of 4% and 2% for regular 5-star Heroes.
In other news, Forging Bonds: Spanning Time will soon be kicking off in Fire Emblem Heroes. Here's an official description of the event: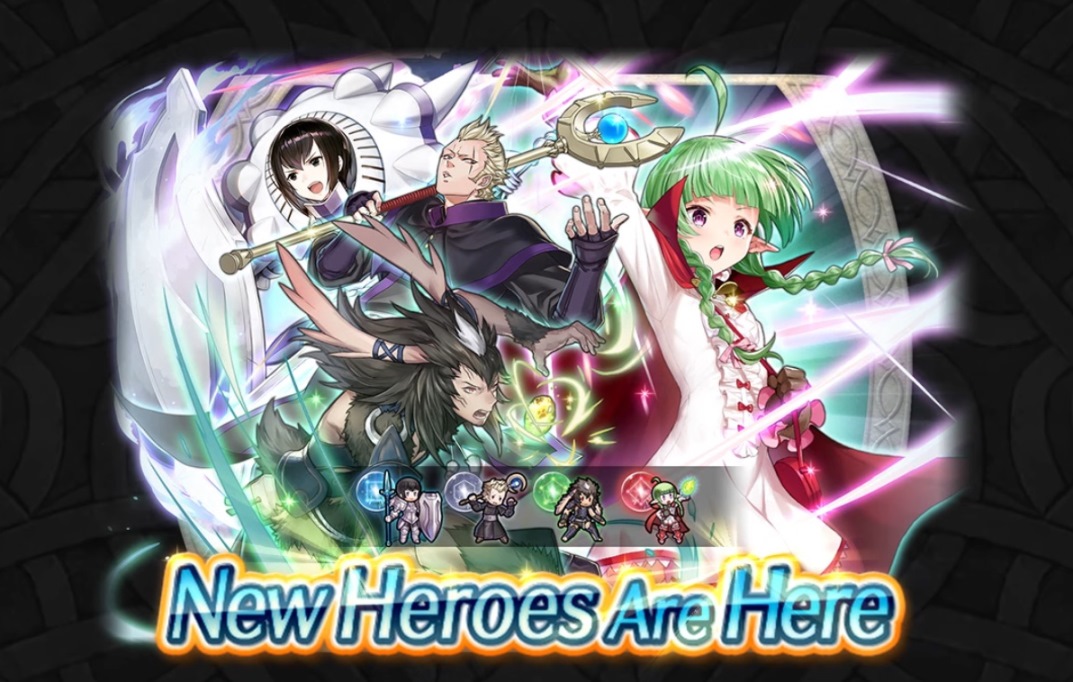 Nintendo and Intelligent Systems have pulled back the curtain on the next summoning event in Fire Emblem Heroes. In just a few days, the game will be hosting "From a Future Past". It will feature Yarne, Kjelle, Brady, and Nah.
From a Future Past goes live in Fire Emblem Heroes on June 11. View a trailer for the event below.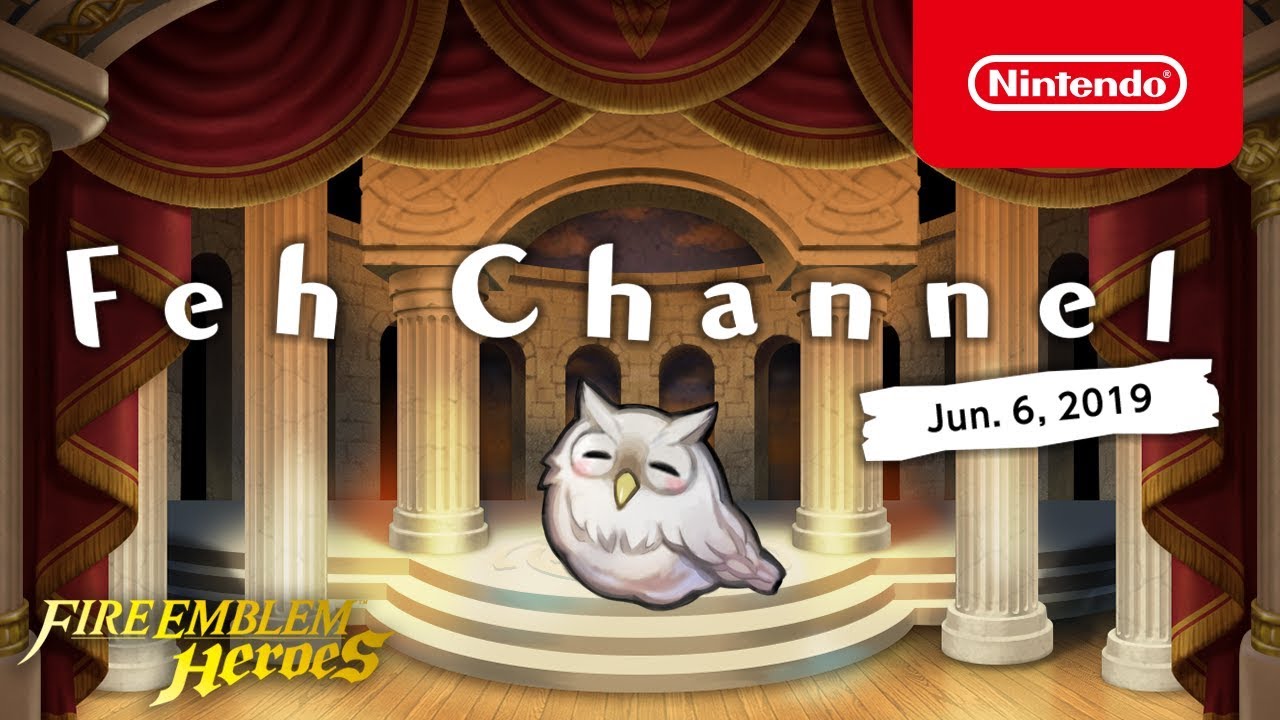 Nintendo just released a brand new Feh Channel presentation for Fire Emblem Heroes. You can watch the full video below.
The first element shown is the Concert Hall in Aether Resort, which allows players to listen to songs from across the Fire Emblem series. Songs can be set for the Concert Hall, home screen, Aether Raids, and Aether Resort.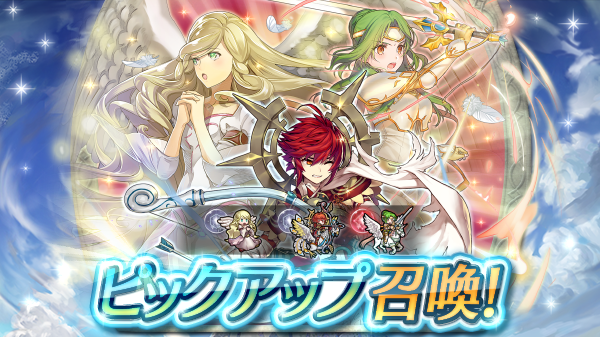 A new skill-based Summoning Focus is now live in Fire Emblem Heroes. This time, featured skill is Flier Formation. The 5-star focus units are Elincia: Lost Princess, Hinoka: Blue Sky Warrior and Leanne: Forest's Song. The Summoning Focus will be available until June 16.
Also, since it's Thursday, Tactics Drills has received an update. The new map "As Archers Advance" can be found in the Grandmaster section.