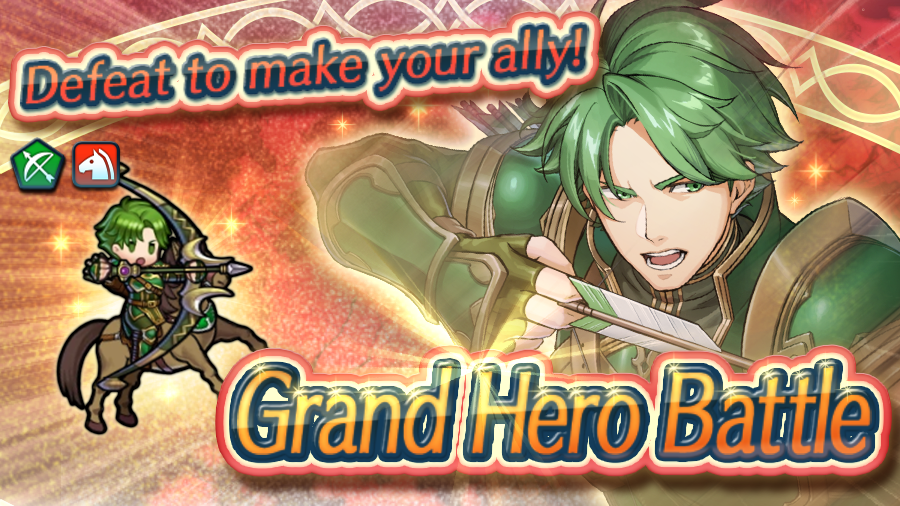 The Ascended Heroes event continues in Fire Emblem Heroes with a new Hero and some other content, along with returning events each day. Check out the details from the official Fire Emblem Heroes Twitter account below the break.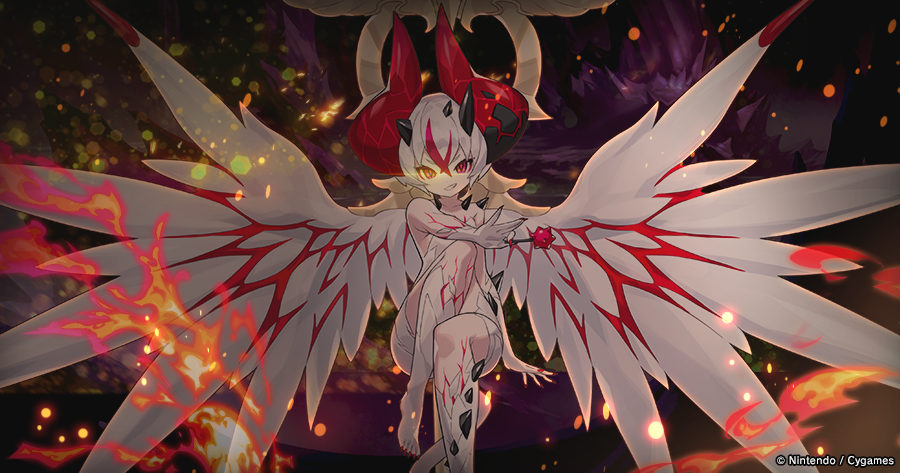 As always, content has once again rotated in Dragalia Lost. In addition to the change in elemental trials, results have been announced in regards to the new stickers being implemented in the game. Based on votes via Twitter, you can check out the final selections (in text form) here: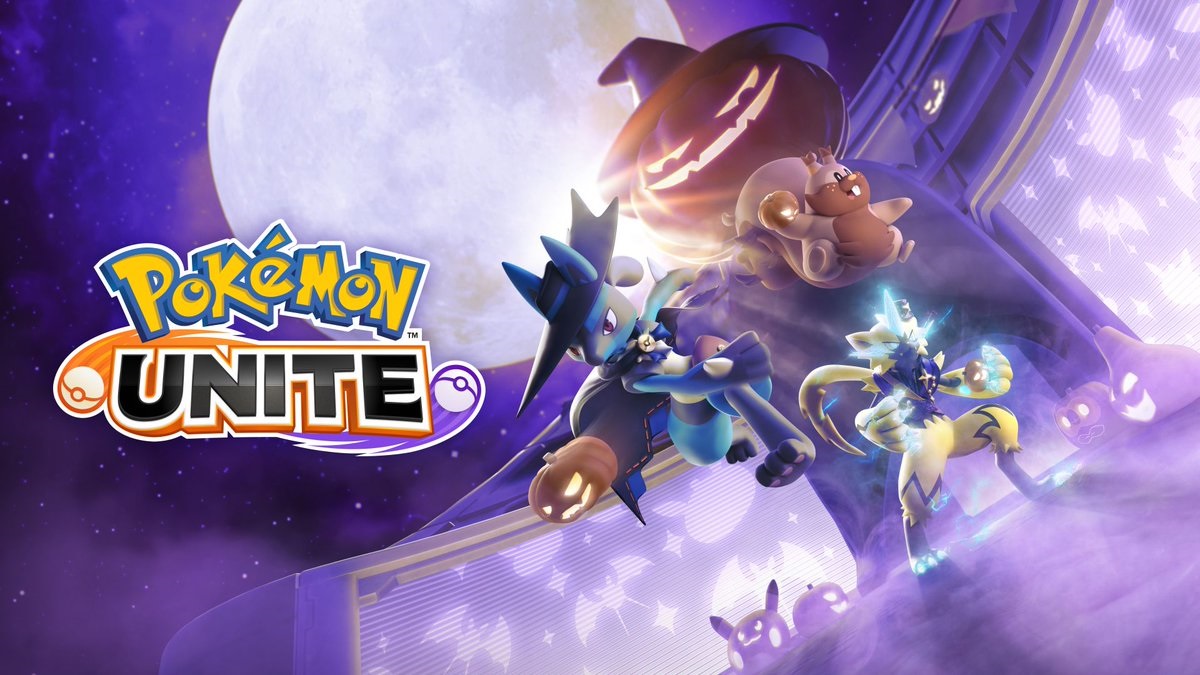 Pokemon Unite has announced a new Halloween Festival that will see the debut of Greedent.
Outside of this new playable character, we'll be seeing a slew of special outfits. These include Bandit Style: Lucario and Bonfire Style: Charizard, along with new looks for Eldgeoss, Wigglytuff, and Zeraora (Holowear). Players will have new customization options such as Pikachu Mask (Halloween), Pointed Hat (Halloween), and Candy Bag (Halloween). New content will also be available in the Unite Snapshot feature.
Here's a trailer highlighting all of the new content for Pokemon Unite including the arrival of Greedent: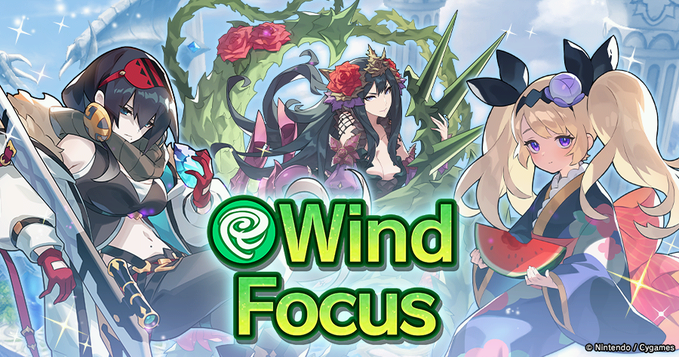 Check out what's new in Dragalia Lost today, and be sure to login for 300 compensation wyrmite due to today's tech issues. Details after the break: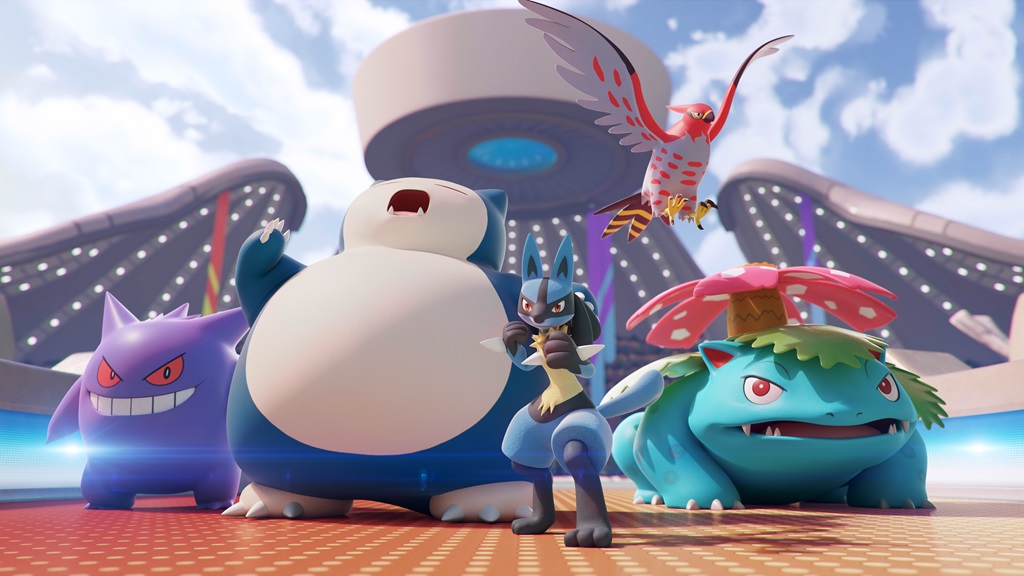 In a recent interview with Japanese magazine Famitsu, the developers of Pokemon Unite spoke about how the game's roster was decided.
The franchise spans almost 1,000 creatures. But with Unite, the team went with a small, curated selection.
When asked how the team went about choosing the roster for Pokemon Unite, producer Masaaki Hoshino explained: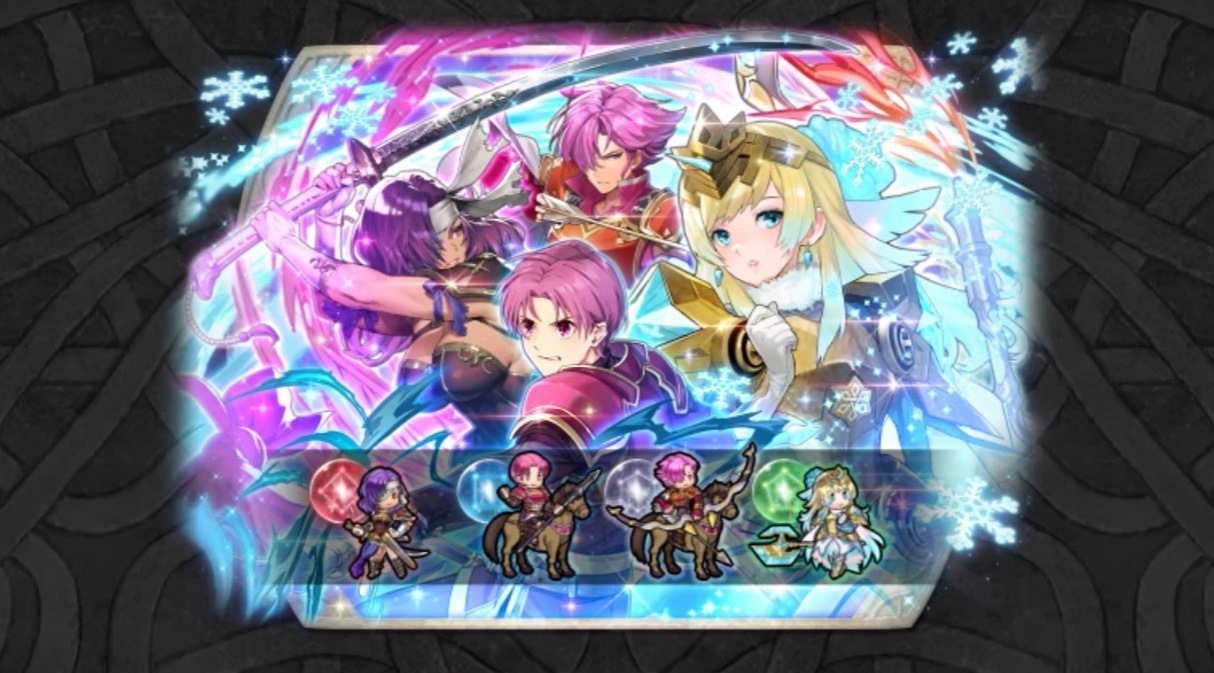 Nintendo and Intelligent Systems have announced a New Heroes & Ascended Fjorm summoning event for Fire Emblem Heroes.
Characters from Fire Emblem: Mystery of the Emblem and Fire Emblem: New Mystery of the Emblem will be appear, including Wolf: Coyote's Loyal, Malice: Deft Sellsword, and Roshea: Coyote's Faithful. If that wasn't enough, we'll be seeing a new Hero type, the Ascended Hero. Fjorm: Ice Ascendant has grasped a new power and will be featured. Finally, a new story chapter is being added as well.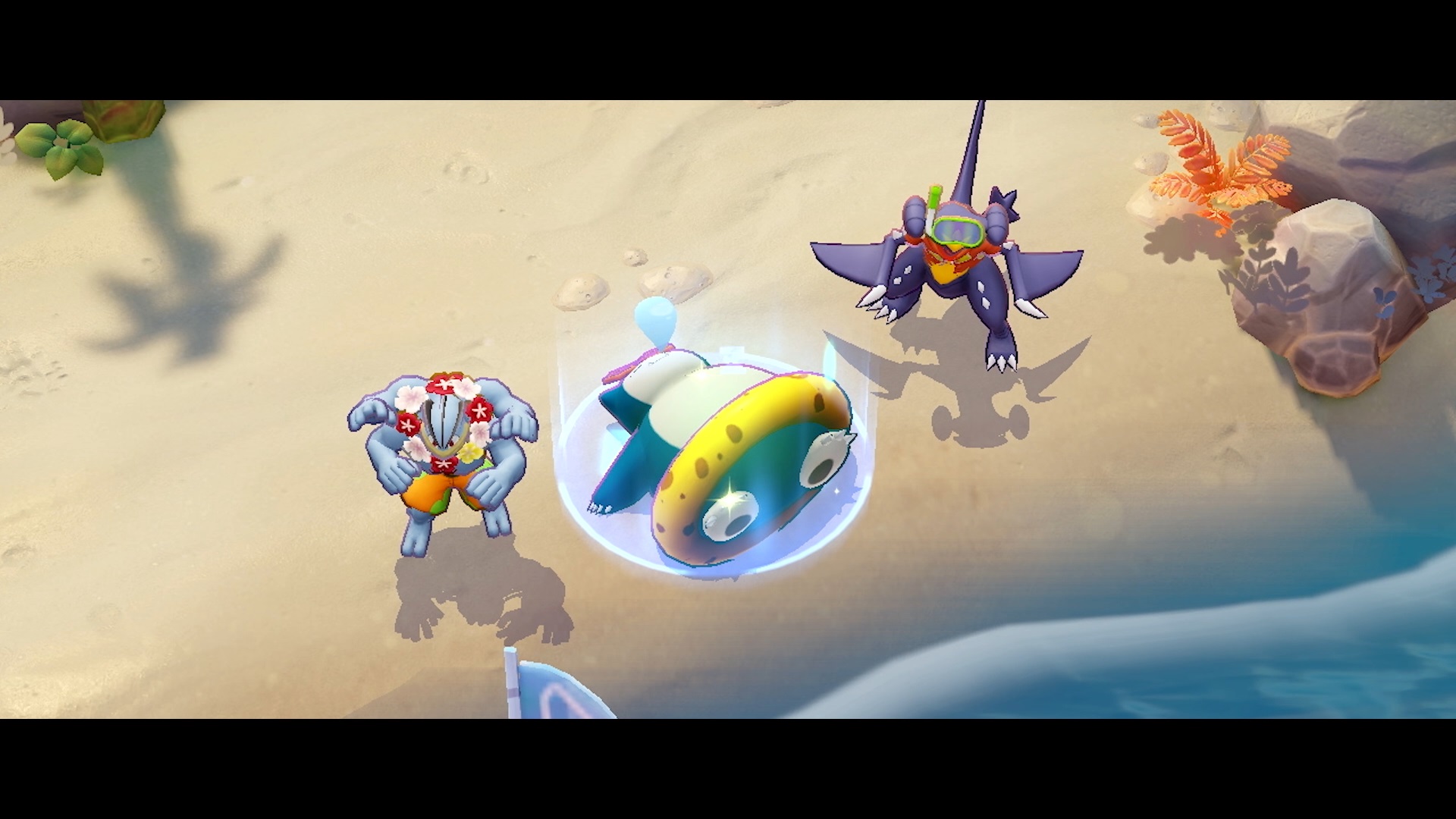 Pokemon Unite producer Masaaki Hoshino commented on a couple of the title's gameplay mechanics in a previous interview with Famitsu, including the time limit for matches and fair-play points.
Below is Nintendo Everything's translation of those excerpts: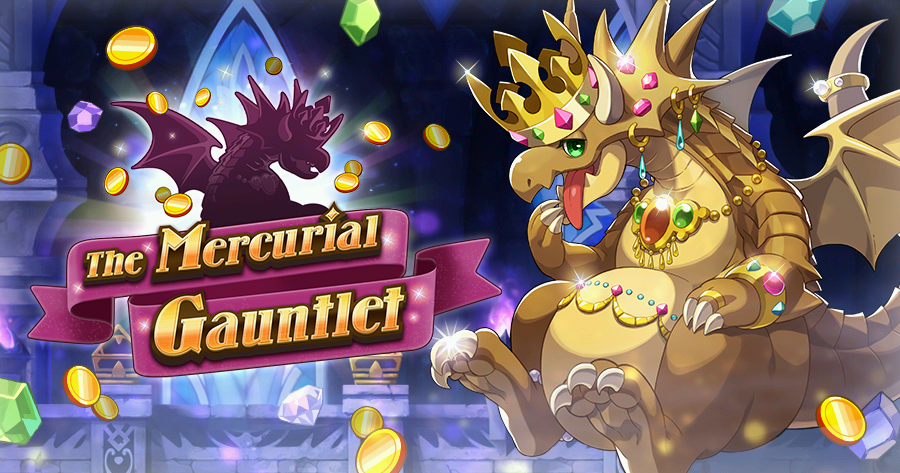 Dragalia Lost's challenge event The Mercurial Gauntlet has been updated with new quests. These quests The Mercurial Gauntlet (Water) Lv. 61 through The Mercurial Gauntlet (Water) Lv. 70.
In addition to these additions, a Gala Dragalia Remix is now live as well. This summoning event features the new adventurers 5 star Basileus (wind/wand) and 5 star Sandalphon (water/staff) and brings back the adventurer 5 star Gala Elisanne (water/axe). The Gala Dragalia Remix will be live until October 17, 2021 at 10:59pm PT.
Specifics about the appearance rates of the adventurers included in the Gala Dragalia Remix and more info about The Mercurial Gauntlet can be found below.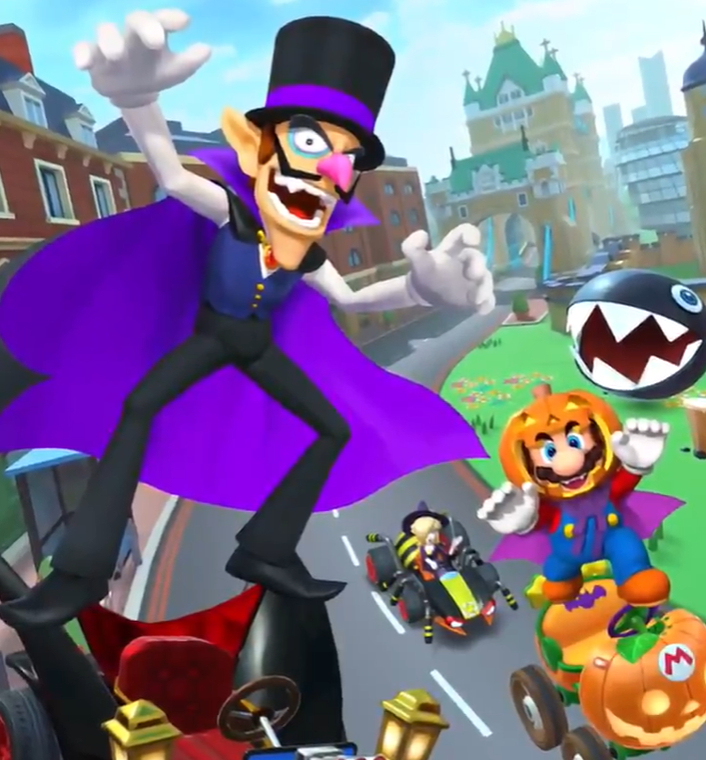 The next tour has been announced in Mario Kart Tour, and this one is the Halloween Tour. This tour will have players racing through the streets of London with characters dressed up for Halloween.
Included in this event are: Magician Waligi, a Vampire Mario, and a Witch Rosalina, alongside themed cars. A preview video of the Halloween Tour can be seen in this tweet from the official Mario Kart Tour Twitter page: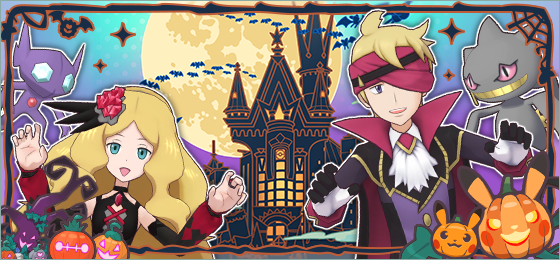 Some new Halloween-themed content has gone live in Pokemon Masters EX – including a new story event and a seasonal scout. The story event is called Midnight Spookfest and it has players join Caitlin and Morty as they dress up for a night of thrills.
There are special battles to complete that will reward mini Pika-Lanterns and big Pika-Lanterns in addition to event medals that can be earned by fulfilling special requirements. Both of these can be traded for valuable items by using the Exchange Items menu.
The seasonal scout features the sync pair of Morty (Fall 2021) and Banette. This sync pair can now have its sync grid expanded and raised to six star EX. There are also bonuses for back to back scouting that can be seen below as well as more details about the story event. Both of these events will be live until November 4, 2021 at 10:59pm PT.