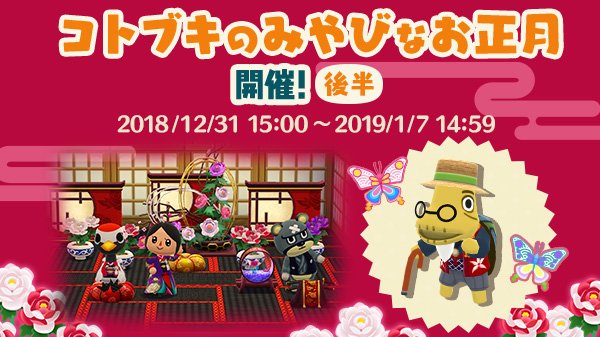 Animal Crossing: Pocket Camp has kicked off the second half of Tortimer's Floral Fancy event. While active, players can find new flowers and tasks. You can also trade for the gold camellia cushion in the Lloid menu and keep on helping Tortimer unlock more rewards, including the material called snowball.
The latest Animal Crossing: Pocket Camp event will be live until January 7.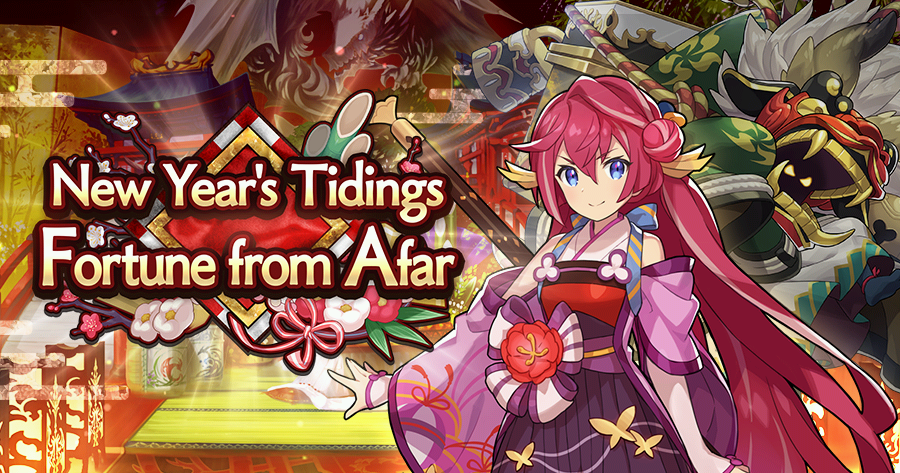 With New Year's Eve upon us, Cygames has made a new raid event and Summon Showcase available in Dragalia Lost to mark the dawn of 2019.
The first of these — the New Year's Tidings: Fortune from Afar raid event — has players taking on a series of quests to defeat a light-element raid boss and earn rewards. Specifically, those who participate can increase their Friendship enough throughout the event to recruit the event-specific character Botan. Blazons and emblems collected during the event can also be exchanged for the exclusive dragon Shishimai and the Luck of the Draw wyrmprint.
The raid this time around will last until January 9th, with players being able to claim rewards up until January 16th.
Likewise, the new Eastern Emissaries Summon Showcase will also be available until January 9th. This focus will include adventurers Ieyasu, Sazanka, and Addis. In addition, the new dragon Marishiten will be available alongside the Happy New Year!, Heralds of Hinomoto, Hanetsuki Rally, and Vio Rhyse Alberia wyrmprints.
Images of the adventurer Ieyasu, as well as the new dragon and wyrmprints, can be viewed below.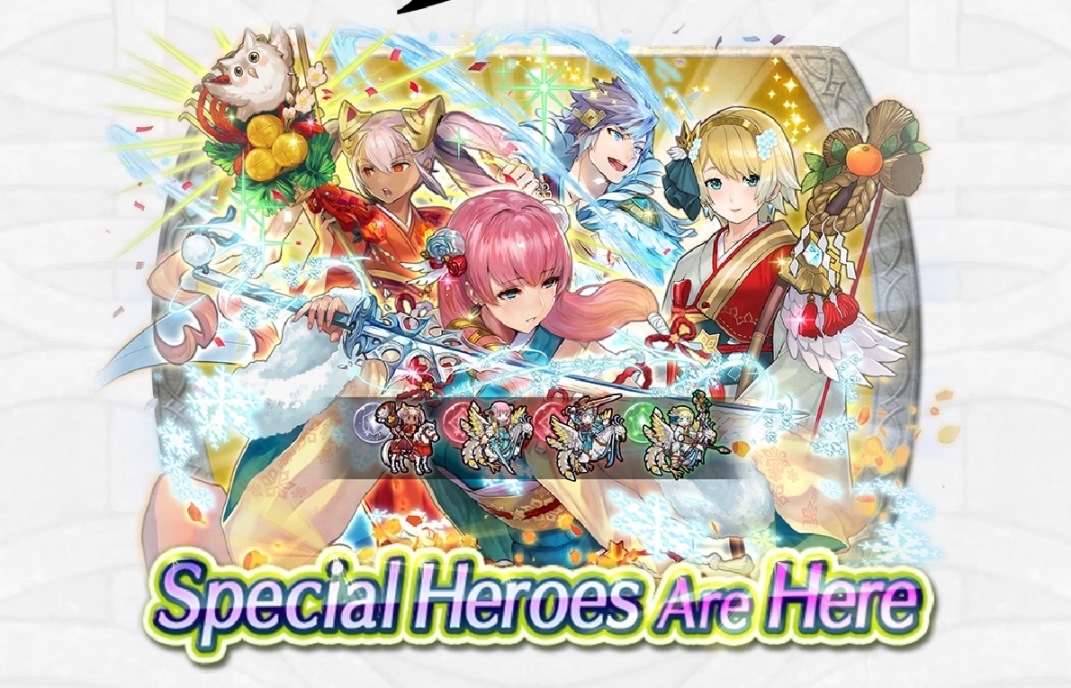 Nintendo and Intelligent Systems have revealed the next summoning event for Fire Emblem Heroes. To celebrate the start of 2019, New Year's of Fire and Ice is taking place soon.
Fjorm, Hrid, Laevatein, and Gunnthra will be featured. A new Paralogue Story is also planned.
The New Year's of Fire and Ice summoning event begins on January 1. We have a trailer for it below.
Animal Crossing: Pocket Camp is gearing up for New Year's with limited time goals. Players can help animals eat fortune cookies in order to clear as many goals as they can. By placing the event in-game reward New Year neon 19 sign at your campsite, you can light up the new year when it arrives.
The limited-time New Year's Goals will be live until January 1.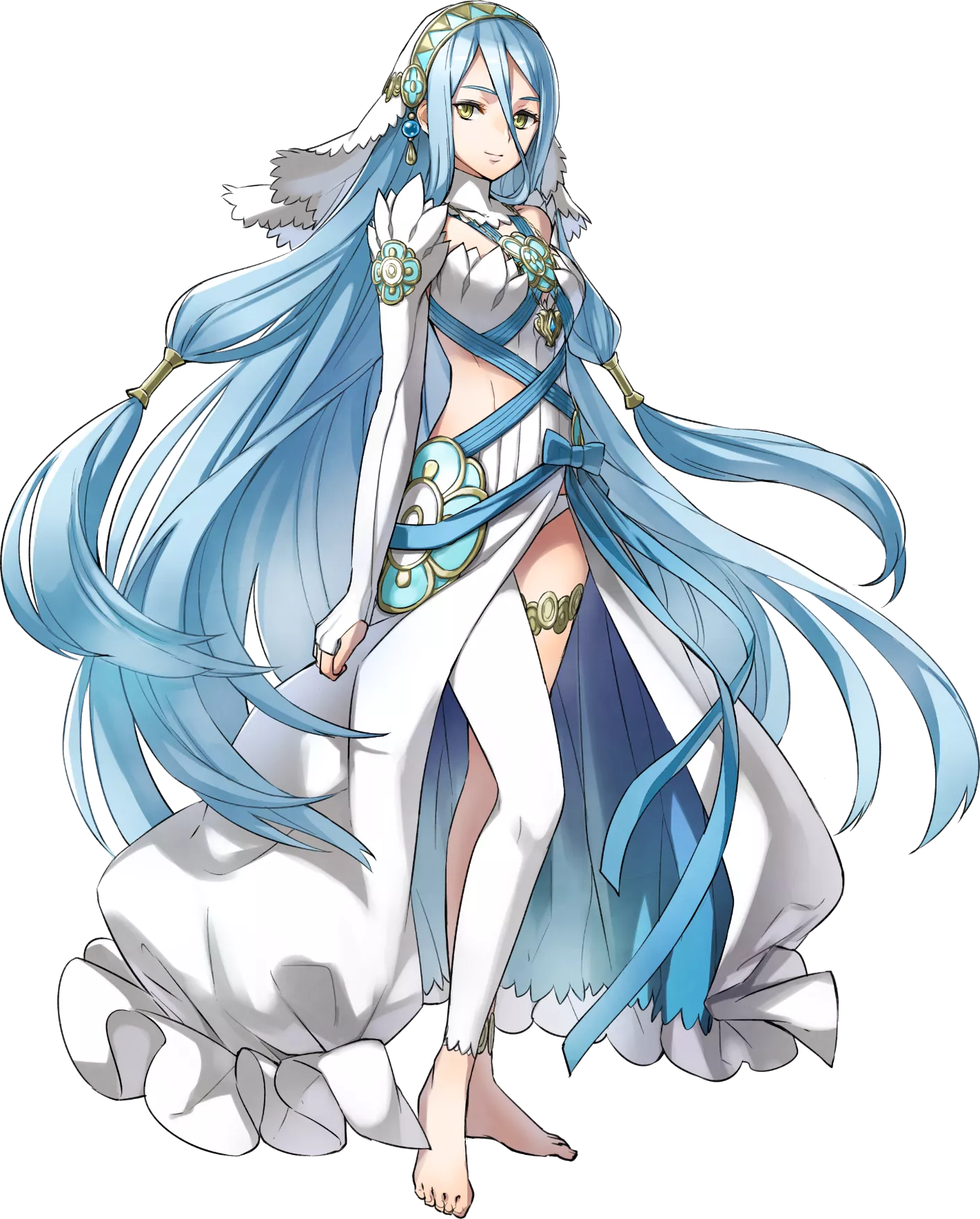 From now through January 7, you can play in the latest Summoning Event which lets you summon Azura, the Vallite Songstress. You'll find her and other 5★ Special Heroes and Focus Heroes. You can find further information in the Fire Emblem Heroes app.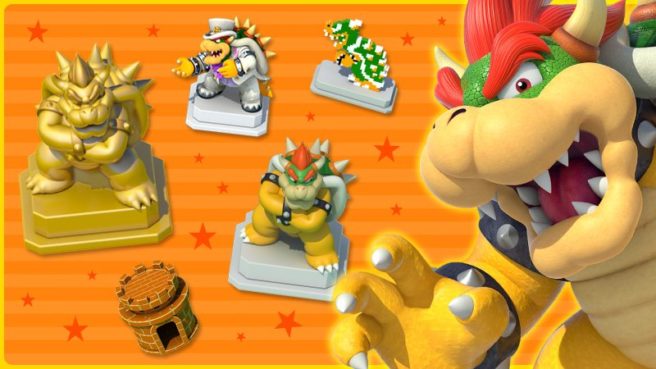 More of the items earned from Remix 10's Super Bonus Game will be villain-inspired. From now through December 29 you're more likely to win Bowser items like his fortress and many statues.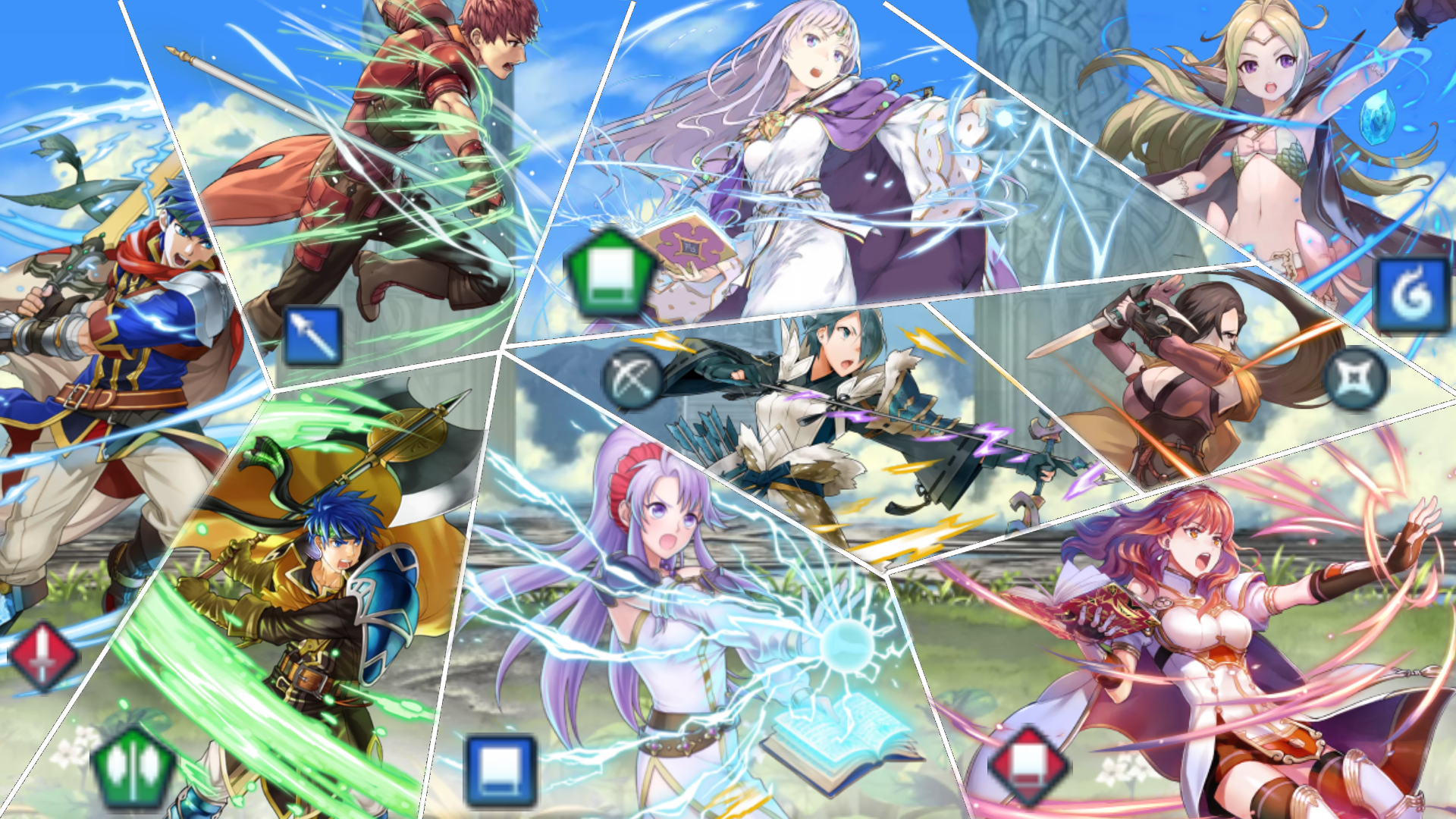 Fire Emblem Heroes teased players in an in-app update about the next update for the title arriving in late January. Here are some of the biggest additions to the mobile game:
New Weapon Type: Beast

Heroes with the Beast weapon type will arrive!

Legendary Effects and Mythic Effects

To allow for Legendary Heroes and Mythic Heroes to play a more active role, Legendary Effects and Mythic Effects are being expanded.

Mythic Heroes will receive a Legendary Effect when deployed with a Legendary Hero in battle outside of Aether Raifd during a season that matches both of their blessing types.

Aether Raid Update

Some structures will have their level cap increased and during placement the Auto Setup feature will prioritize Mythic Heroes and Heroes with blessings who match the current season.
They also mentioned expanding the functionality of the Merge Allies feature in February. You can find more information in the Fire Emblem Heroes app.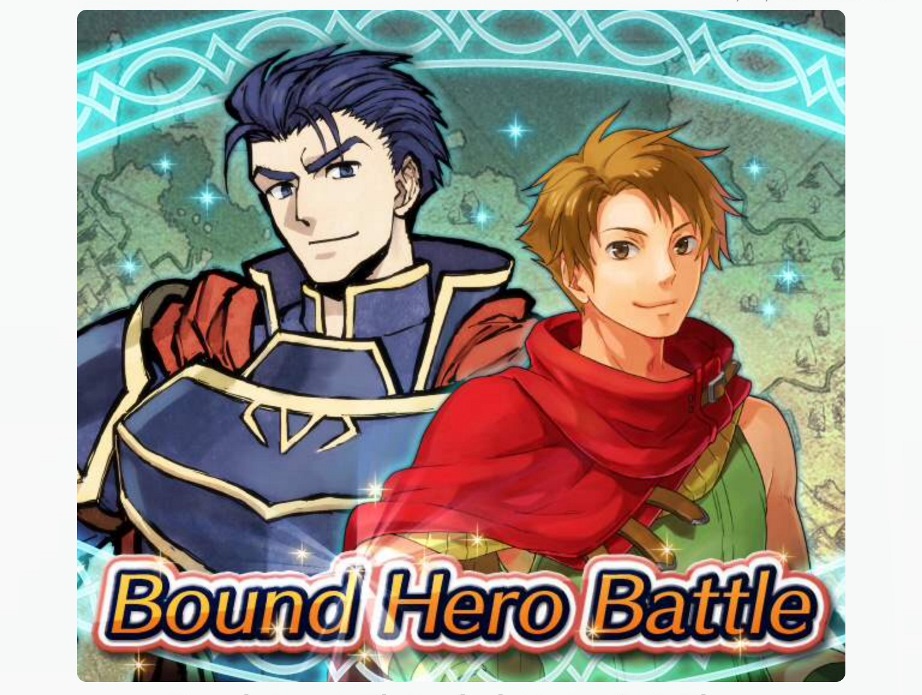 Fire Emblem Heroes has brought back one of its prior events. Bound Hero Battle Revival: Hector & Matthew is live, and will be active until January 4.
The latest event features the pair of Fire Emblem: The Blazing Blade characters in Special Maps. Limited-time quests are available as well. Players can send Alfonse: Prince of Askr and Fjorm: Princess of Ice into battle to earn Orbs as rewards.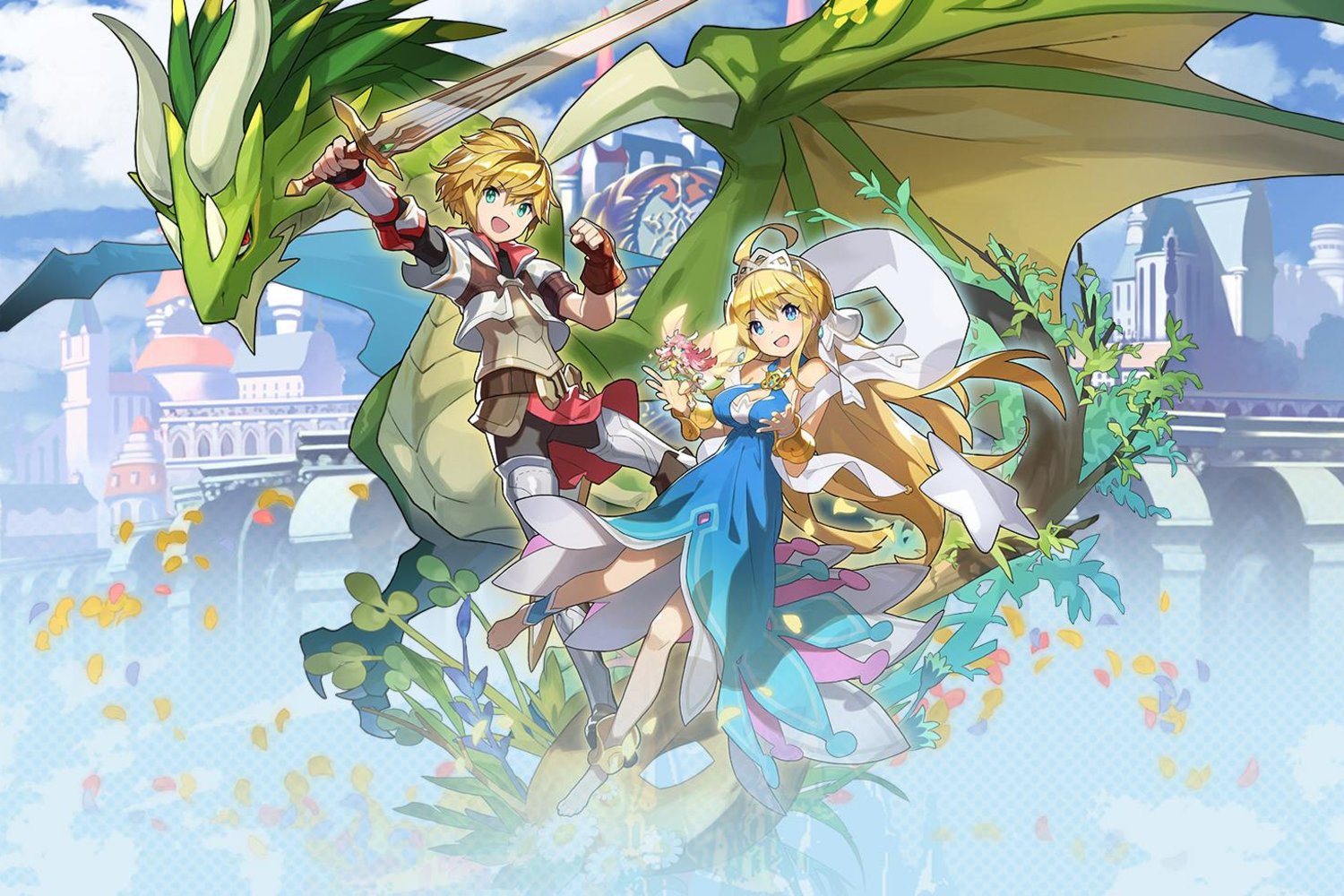 Dragalia Lost has a lot already planned for 2019, with New Year Upgrade Events to earn power, stamina, and increased availability of quests. There are also updates to the Treasure Trade menu in the works. You can check out their plans in the images below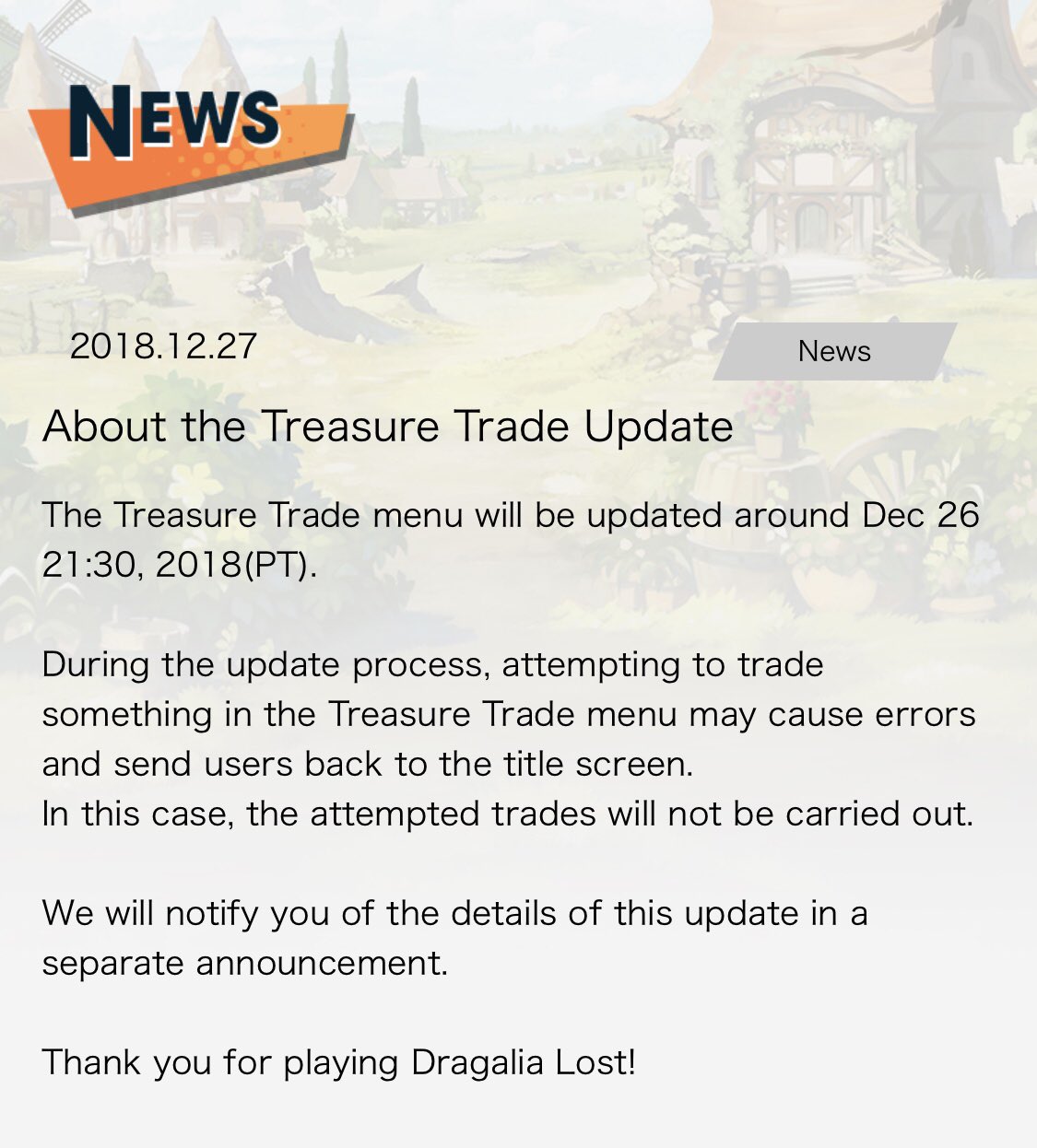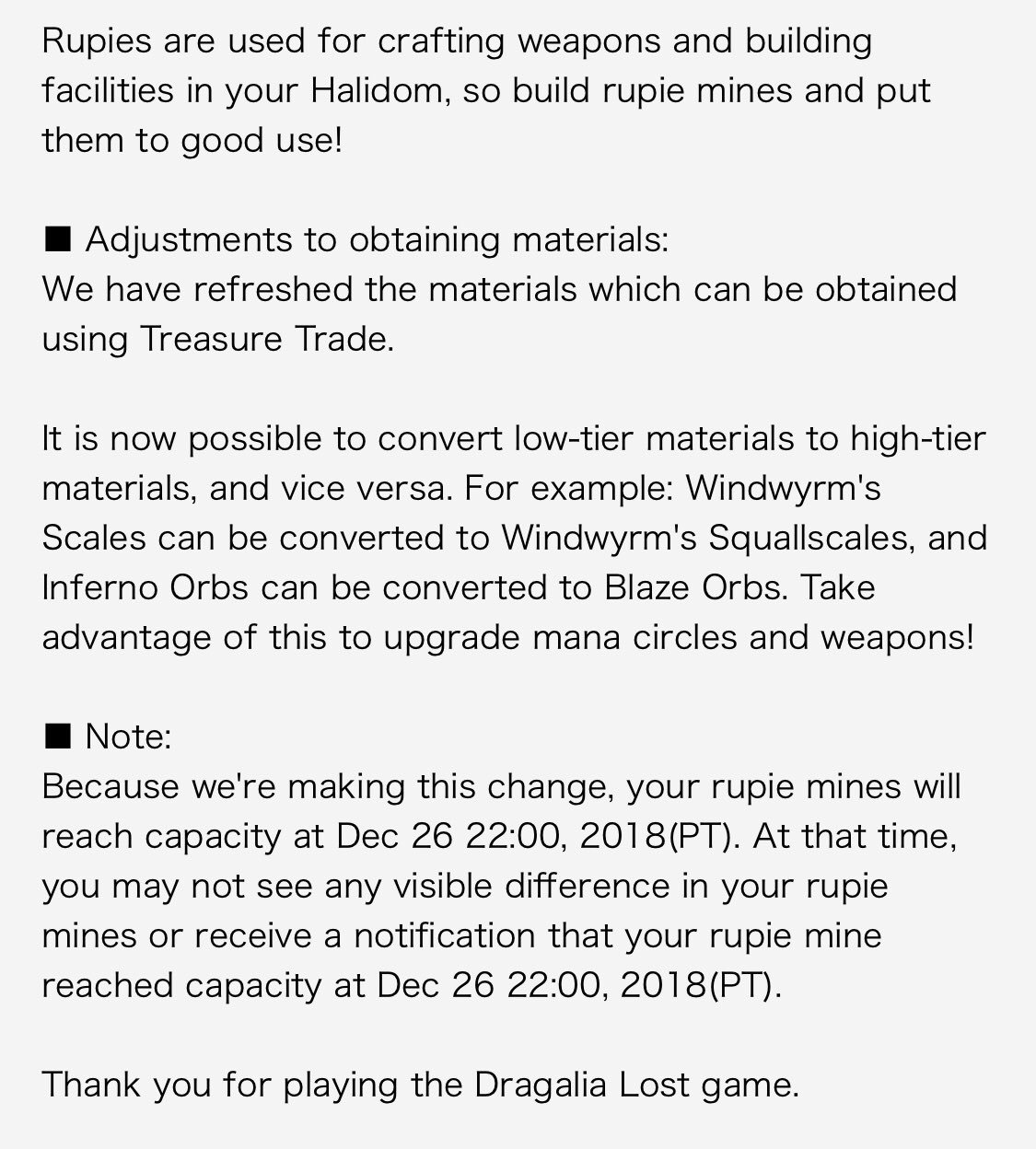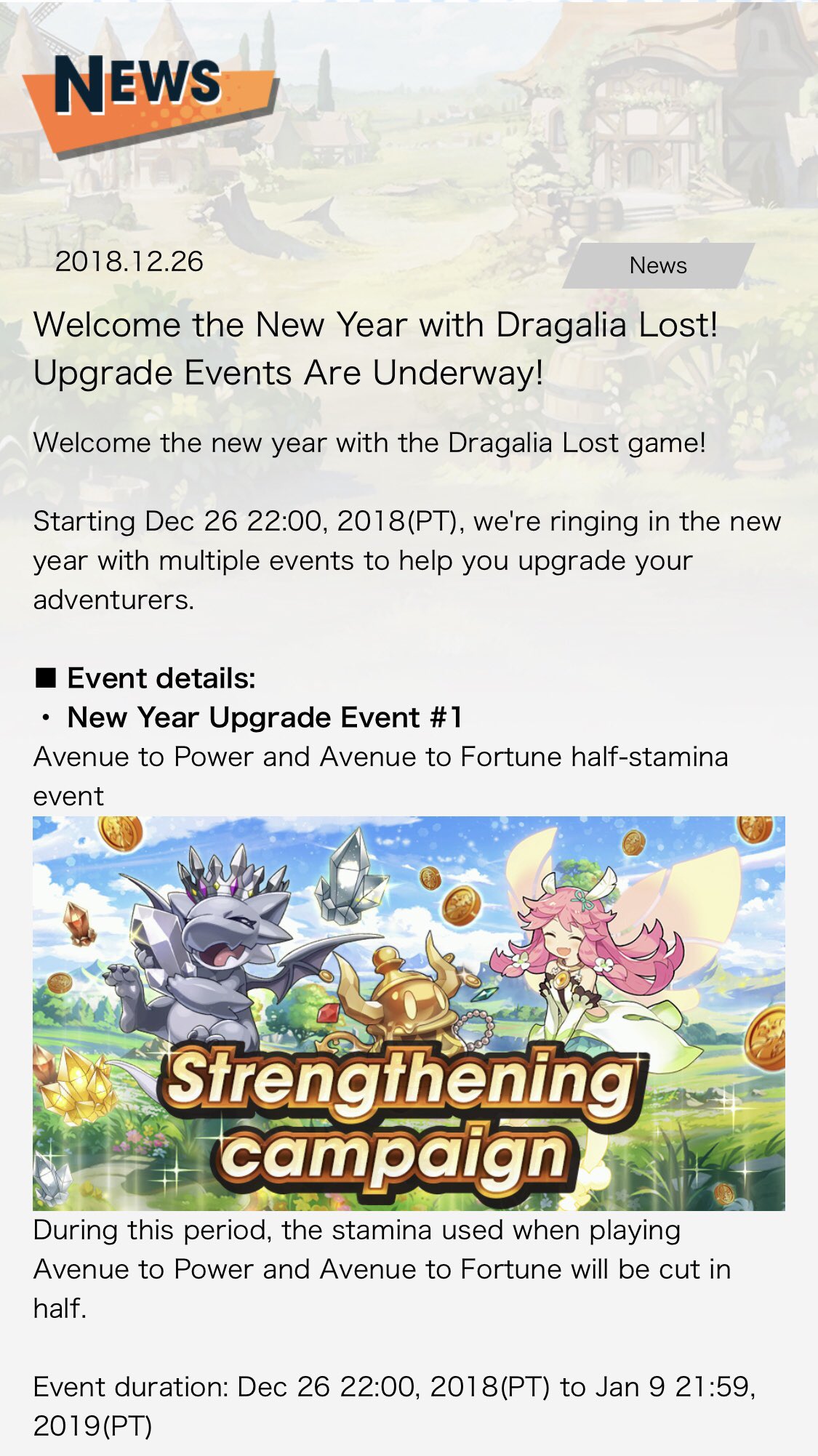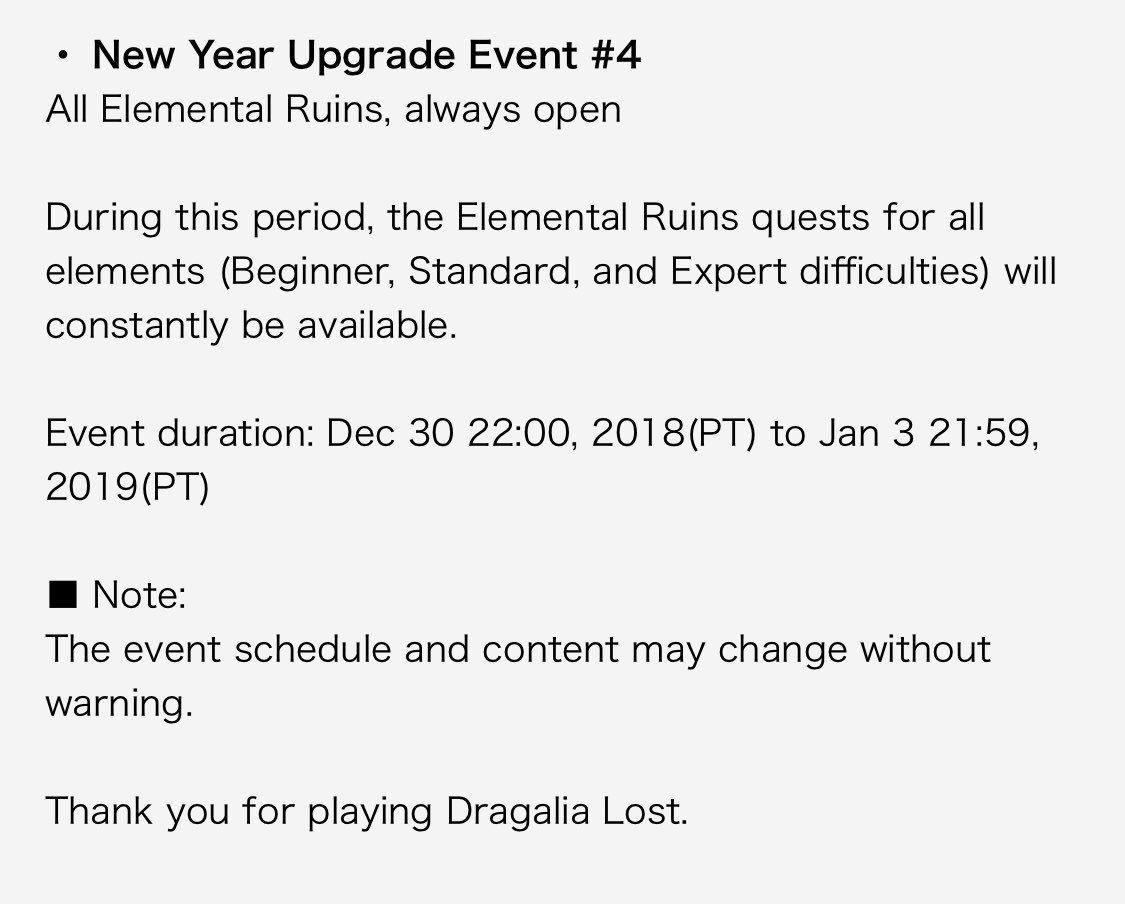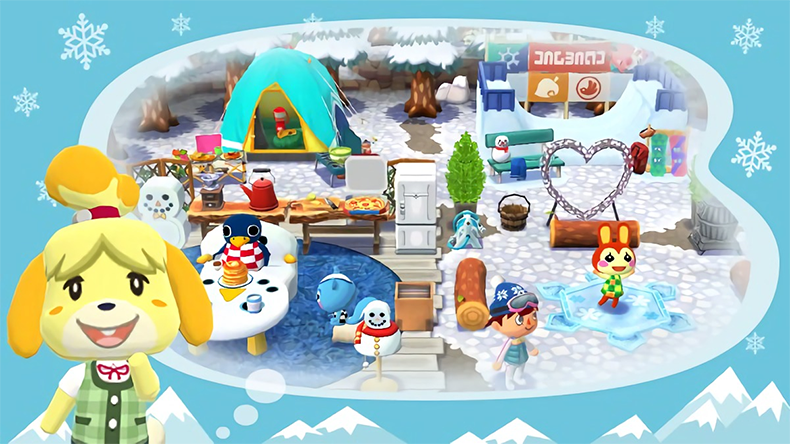 The latest seasonal event has begun in Pocket Camp. During the Jamboree, you can collect snowballs to get furniture and clothing suited for the winter season. You can amass them from Tortimer's Floral Fancy, Gyrodite Scavenger Hunt #7, and Fishing Tourney #10. The event runs through January 28.