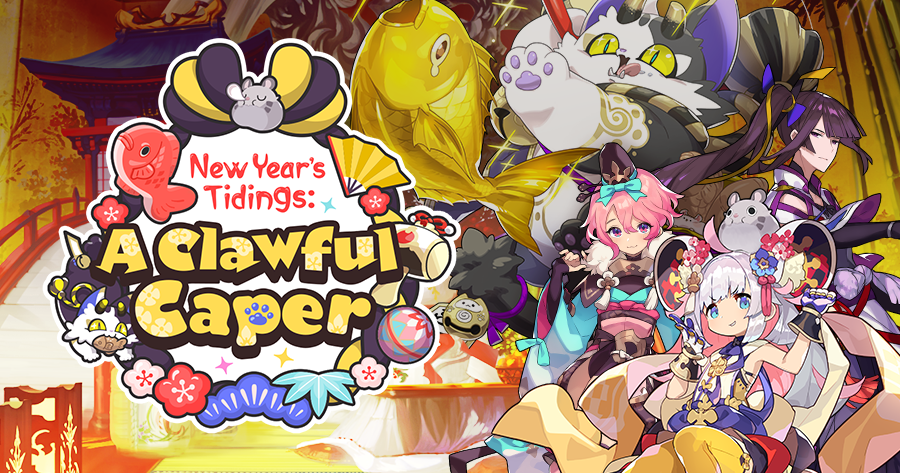 Dragalia Lost has revived its raid event New Year's Tidings: A Clawful Caper, and it's live now. Up to 4 players (with 16 total adventurers) can take down this raid boss together, and exclusive rewards will be given for defeating the boss. This raid event will run until 10:59pm PT on November 28, 2020.
Alongside this raid event is a summoning showcase for the adventurers in New Year's Tidings: A Clawful Caper. This summoning showcase features the five star versions of the adventurers Mitsuhide (light/dagger), Nobunaga (flame/blade), and Ieyasu (shadow/blade). It also features the five star versions of the dragons Daikokuten (light) and Marishiten (shadow). This summoning showcase will last until November 25, at 10:59pm PT.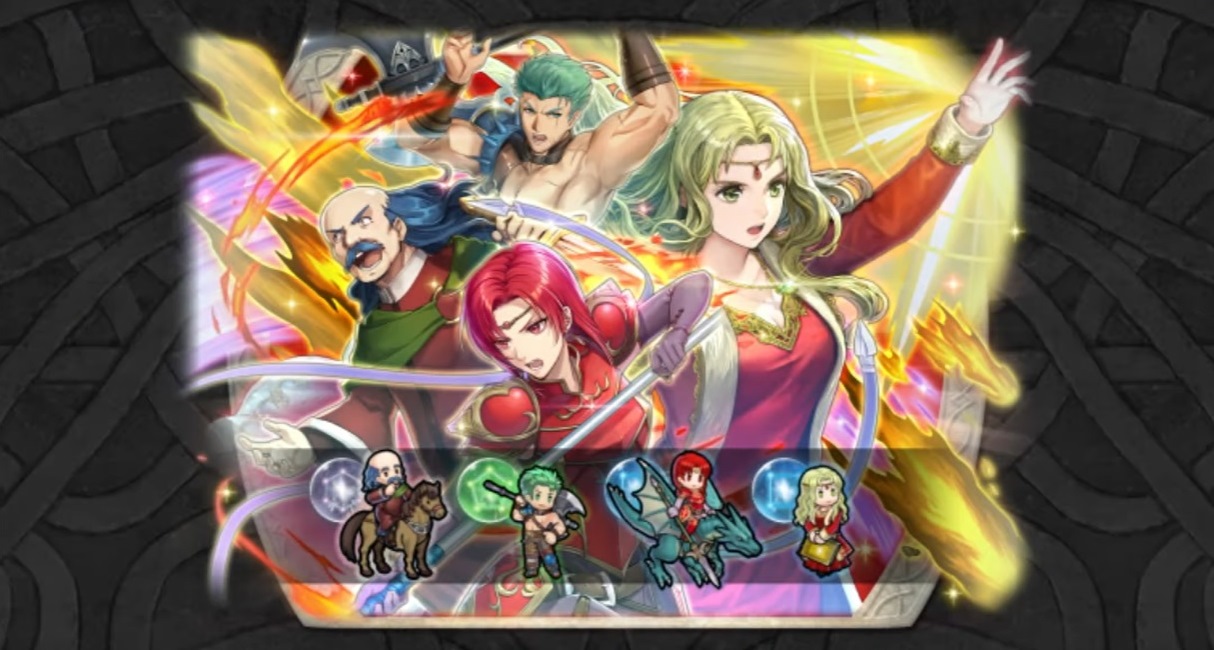 Princess of Bern has been announced as the latest summoning event in Fire Emblem Heroes. It will feature Melady: Crimson Rider, Dieck: Wonded Tiger, Merlinus: Pherae's Clerk, and Guinivere: Princess of Bern. A final story chapter is also planned.
Princess of Bern goes live on November 16 / November 17. View a trailer for the event below.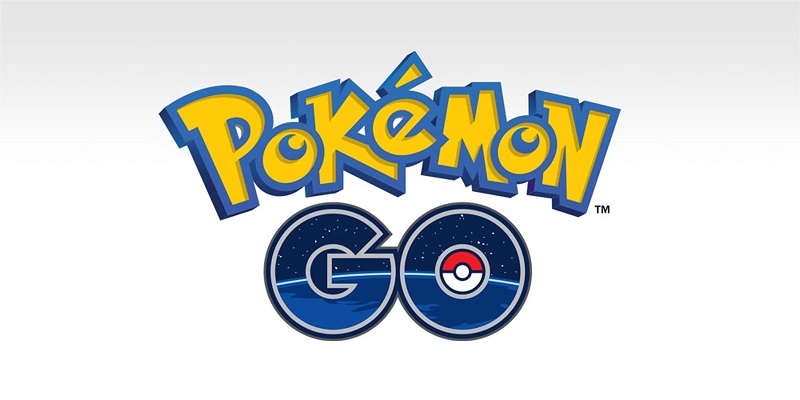 Pokemon GO trades have been limited to having someone actually standing close to you. Now, however, things are expanding a bit. Niantic is opening up trading to allow for further distance as part of a new test.
Niantic hasn't confirmed the distance in its English post about the news. But based on a Korean announcement, it should be set at a maximum range of 12 kilometers, or about 7.4 miles.
The new trade distance will be in effect until November 16.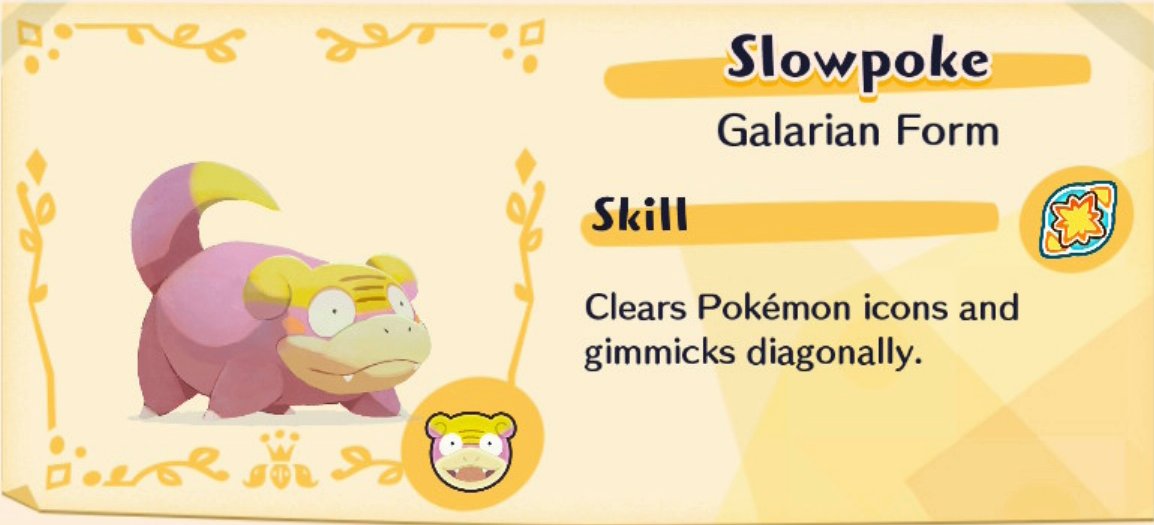 Pokemon Cafe Mix has announced that its next special customer will be Galarian Slowpoke. Galarian Slowpoke's ability is to clear Pokemon icons and gimmicks diagonally. This addition will be made on November 18, 2020 and will last until December 2, 2020.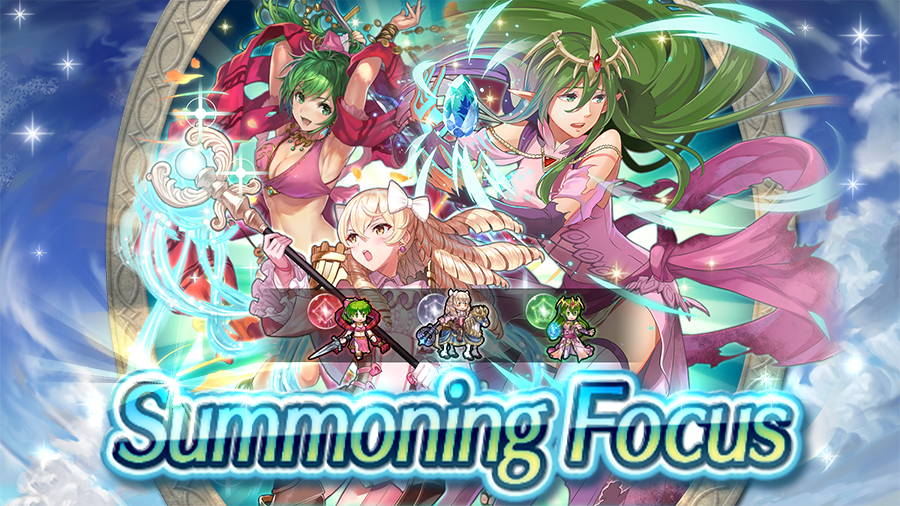 Fire Emblem has dropped some new content- this time bringing a summoning focus for heroes with the Valor skill and changing Mjölnir's Strike to shield phase.
The Valor skill summoning focus has three featured five star heroes: Lene (Yearning Dancer), Nagi (Dragon Avatar), and Maribelle (Dire Damsel). These heroes have the Valor skill which allows allies of certain weapon types to gain 2x SP. This summoning focus lasts until November 13, 2020 at 11pm PT.
Also, Mjölnir's Strike is now in shield phase. Participate to earn rewards such as Divine Codes (Part 1), Midgard Gems, Dragonflowers, and Trait Fruit.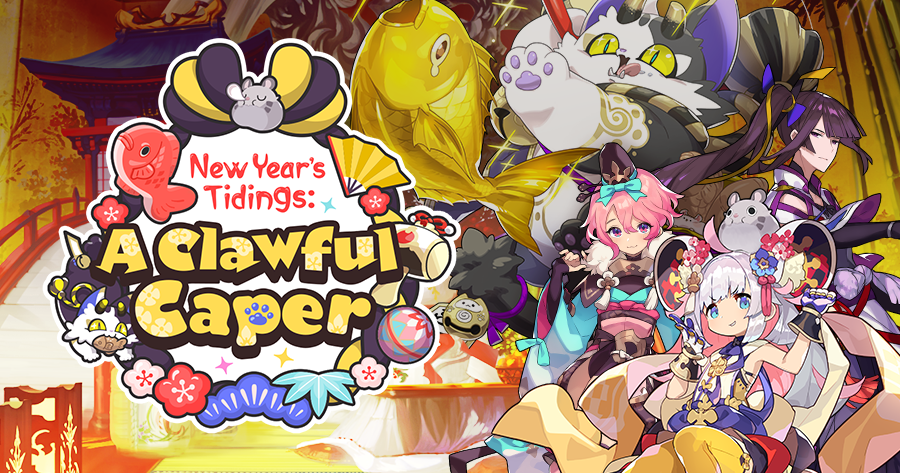 Dragalia Lost has announced that its next raid event revival coming on November 15 at 10:00pm PT will be New Year's Tidings: A Clawful Caper. This event will have a feline dragon named Ebisu steal the gifts of a wyrmclan leader, and the mouse dragon must work with adventurers to recover them.
Also, a Gala Dragalia Remix is live now in Dragalia Lost, boosting the appearance rate of featured five star adventurers and dragons to 6%. The featured adventurers include: Noelle, Joachim, and Luca, and this summoning event lasts until November 15 9:59pm PT.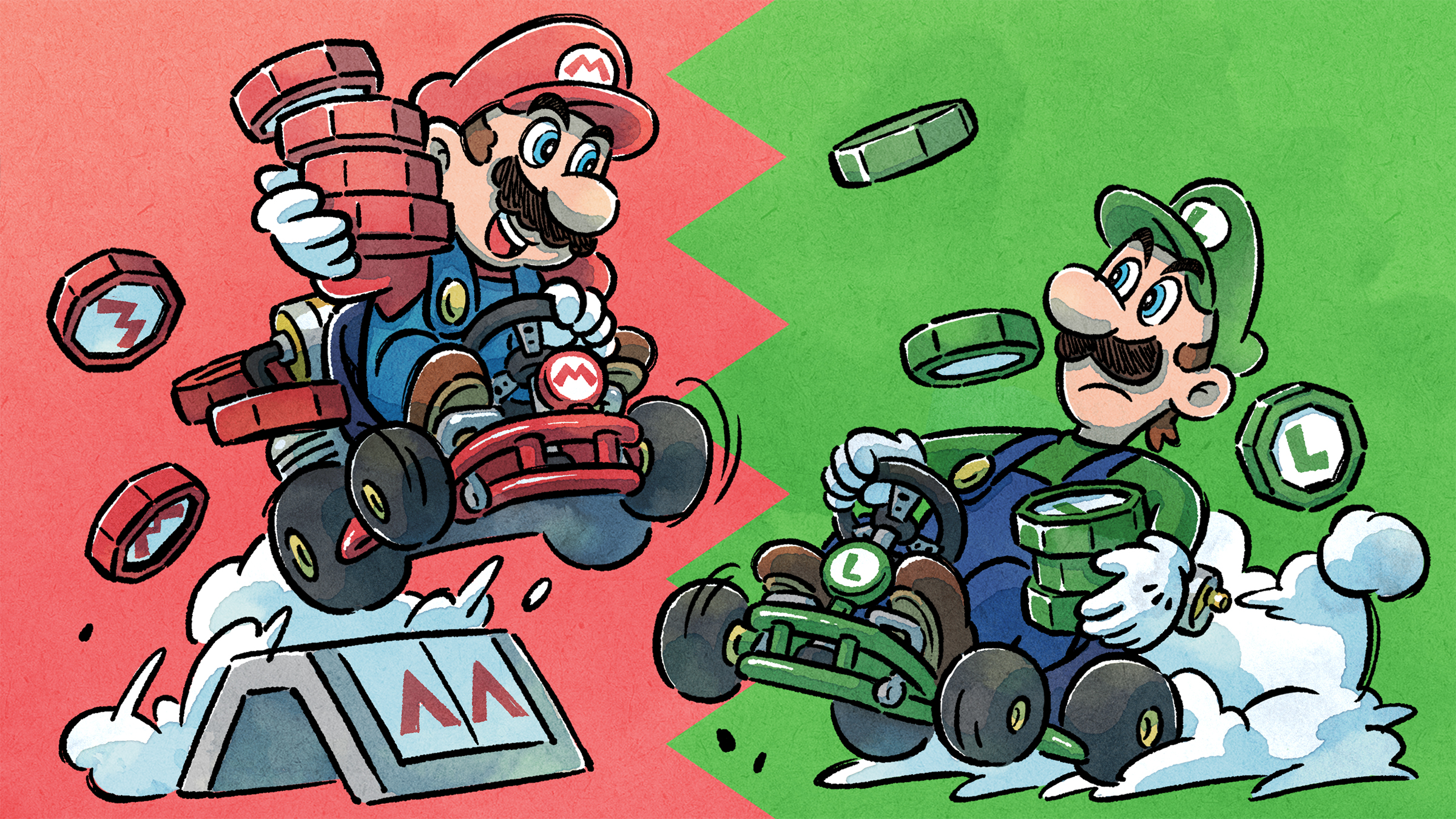 Mario Kart Tour is launching a new tour which has Mario dueling off against Luigi. In this tour, players can pick a team and use all the characters on either team to race and collect tokens. The team with the most tokens will win the tour and there will be special prizes for winning.
Currently, on the Mario Kart Tour Twitter page, there is a retweet campaign for this tour happening now that will reward players with coins equal to the total number of retweets (for a maximum of 10,000 coins). This will last until November 15, 2020 and the Mario vs. Luigi tour will start on November 17, 2020 at 10:00pm PT.
Trailers for the tour, showcasing each teams' members, are included below, as well as the tweets for the retweet campaign.


The Pawns of Loki event is now underway. Various celebrations will begin to commemorate the occasion. The basic rules of game play can be found on the Fire Emblem Heroes news page, and players can enjoy the listed perks from the announcement below:
To commemorate the first Pawns of Loki event, the Pawns of Loki Debut celebration is underway!

・Pawns of Loki Debut Gift

・Quests

・Daily Reward Maps

・Daily Skill Focus Summoning Events

・Quintuple EXP & SP Event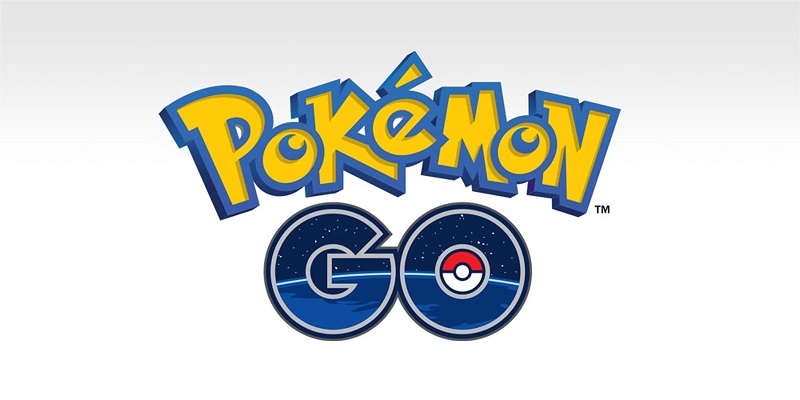 More trainers can now transfer Pokemon from GO to HOME. GO players level 33 and higher can send a limited amount of Pokemon at a time to their linked HOME app. Take a look here for instructions on how to set up and use the transfer feature. What Pokemon are you excited to transfer?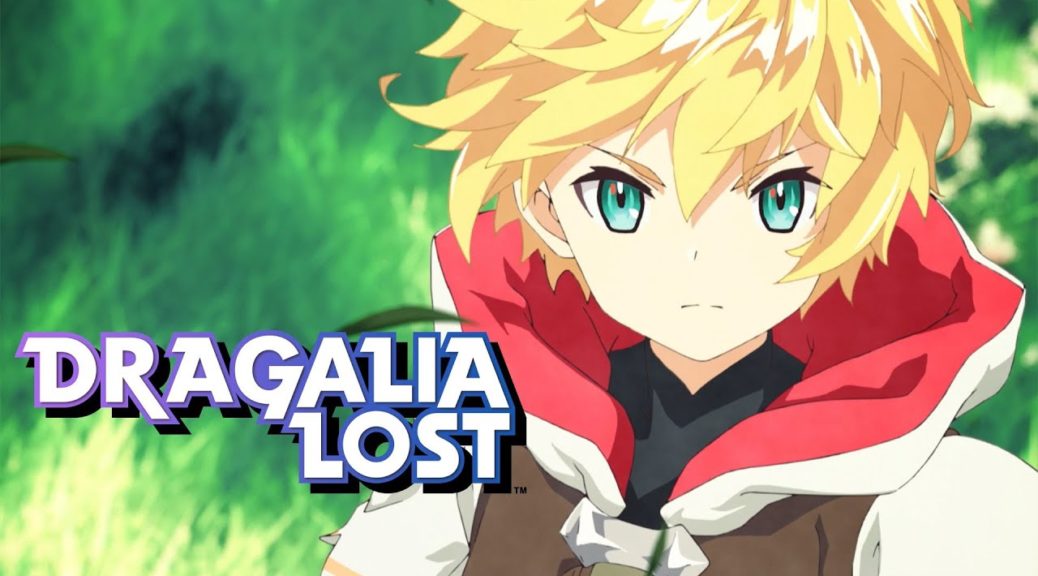 A Gala Dragalia Remix will start on Nov. 12, 10 PM PT. Adventurers such as 5★ Formal Noelle and Formal Joachim will appear in the summon showcase. Take a look at the trailer below and see the characters in action.