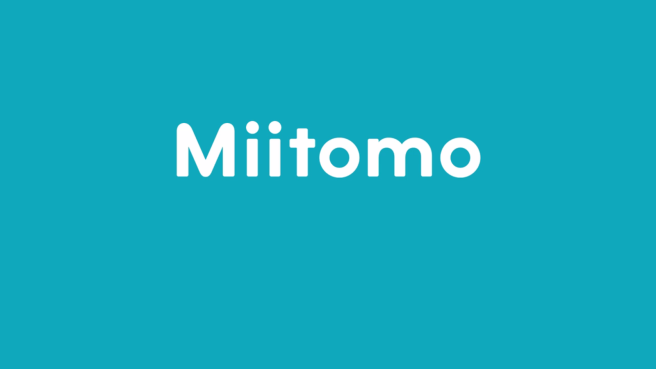 Two separate versions of Miitomo are out now. iOS users can download version 1.2.1 while the app is up to version 1.2.2 on Android.
We reported yesterday that the new email invite feature was resulting in crashes on iOS. After updating, this should no longer be a problem. At this time, we're not quite sure what version 1.2.2 includes for Android users.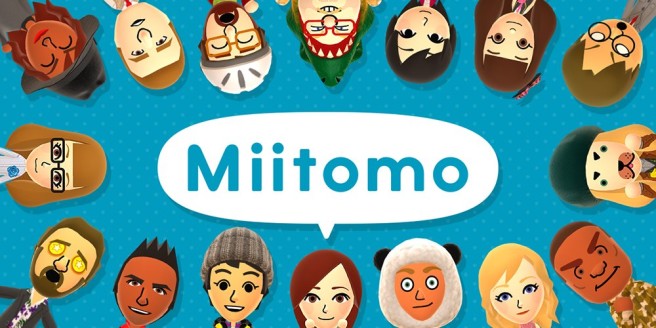 Update: Out now on Android.
---
The newest version of Miitomo is now available on iOS. I don't believe it's up on Android just yet, but it should be shortly. The update weighs in at 59.6 MB.
We touched on this update's features last week. To recap, here are the official notes from Nintendo:
– Added feature for inviting friends via e-mail, SMS, etc.
– Friend requests and blocking can now be done within comment and heart lists
– When posting Miifotos in the comment list, existing Miifotos can now be edited and posted.
– An "Answer" option has been added to "All answers."
– Implemented bug fixes and speed optimizations.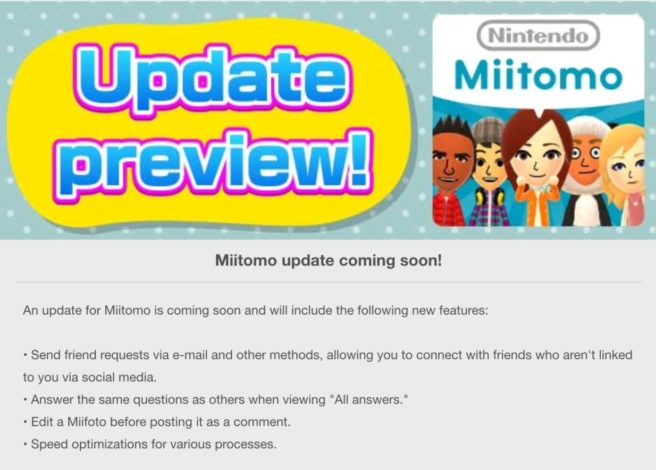 Nintendo has sent out a notice to Miitomo users, informing them about an update set to be made available in the near future.
One big addition will be new ways of adding friends. You'll be able to connect with those you know by email, among other methods.
Nintendo also says the Miitomo update will let users answer the same question as others when looking at "All Answers" while also making it possible to edit a Miifoto before posting it as a comment. Finally, there will be speed optimizations as well.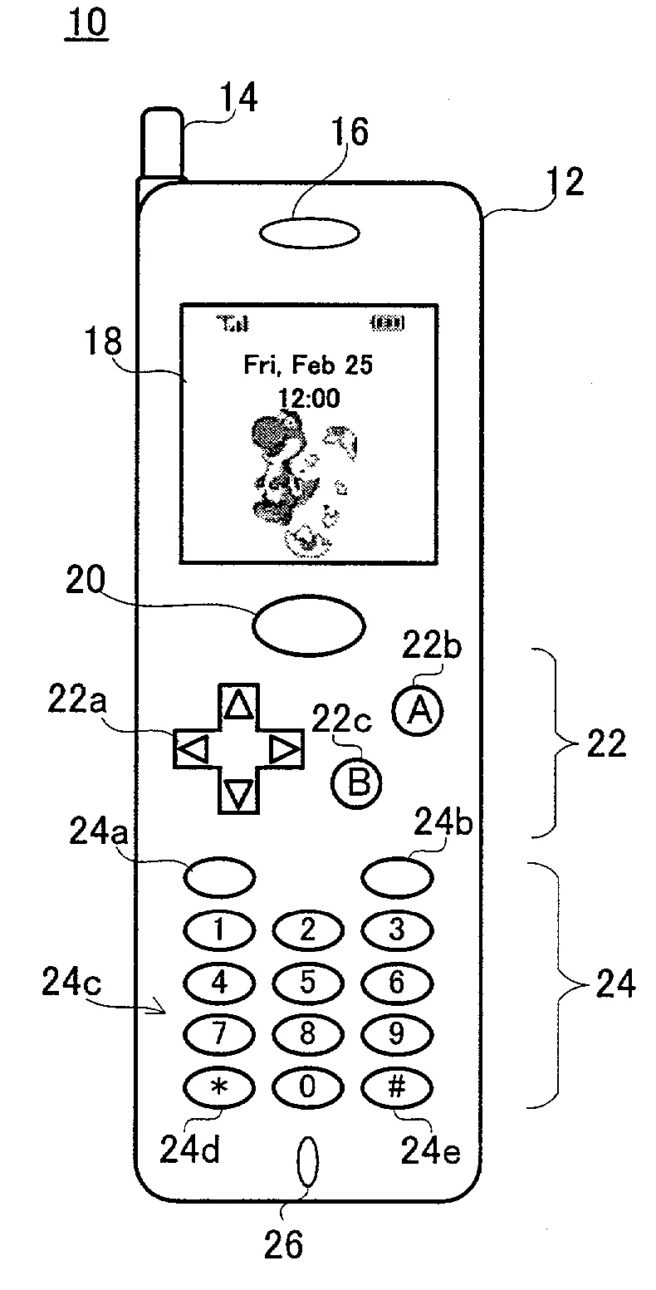 Nintendo has filed all sorts of patents over the years. Some have been used by the company, while others have been tossed to the side. One such patent that never became an actual product is a 2001 filing for a phone.
You can see some of the images from the registration below. It's pretty standard stuff for the most part, but it does also appear to show options to buy games.