Hollow Knight: Silksong will be free to all Kickstarter backers; screenshots; original sold 2.8 million copies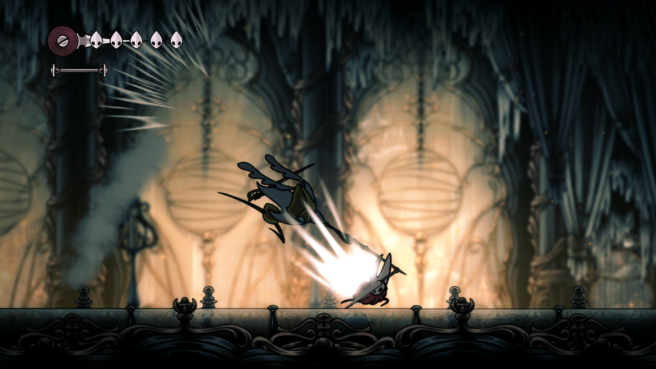 Team Cherry shared some additional news tidbits about Hollow Knight: Silksong, which they announced earlier today, in a new blog post. The original Hollow Knight started out as a Kickstarter project, and all 2158 backers will receive Hollow Knight: Silksong for free. Backers can choose to receive a code for either the Switch or the PC version.
The blog post also reveals that the original Hollow Knight has sold a total of 2.8 million copies so far across all platforms. While we don't have an exact breakdown by platform, we know that the game sold 250,000 copies on Nintendo Switch in its first two weeks.
Finally, here are some in-game screenshots from Hollow Knight: Silksong:
Leave a Reply