Hyrule Warriors / Legends – A Link Between Worlds DLC, new updates live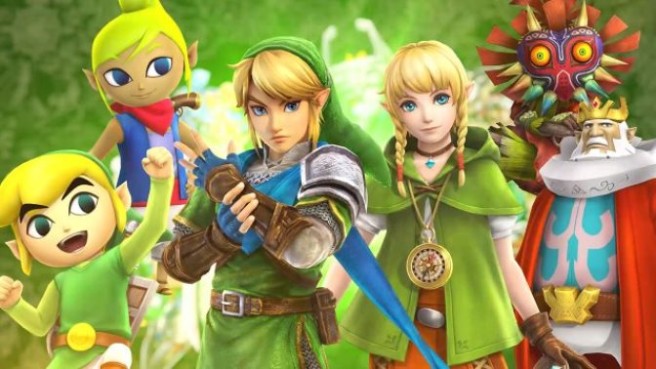 Update: The DLC and updates are now live in North America.
---
Original: In Europe and Japan, Hyrule Warriors and Hyrule Warriors Legends players will find new DLC and updates awaiting them. Nintendo and Koei Tecmo have released the final DLC based on A Link Between Worlds. Additionally, Hyrule Warriors is now up to version 1.12.0 while Legends is at version 1.6.0.
Head past the break for the full patch notes. We'll update this post when the DLC and updates are live in North America.
Hyrule Warriors – 1.12.0
Adds ability to access the content in the A Link Between Worlds Pack
Introduces additional enhancements to improve the user's experience and enjoyment
Hyrule Warriors Legends – 1.6.0
Adds ability to access the content in the A Link Between Worlds Pack
Adds new fairy in My Fairy mode
Adds new Rental Skills
Adds new medals
Adds new weapon skills
Increases the maximum level to 255
Introduces additional enhancements to improve the user's experience and enjoyment
Leave a Reply